Easy Fried Beef Dumplings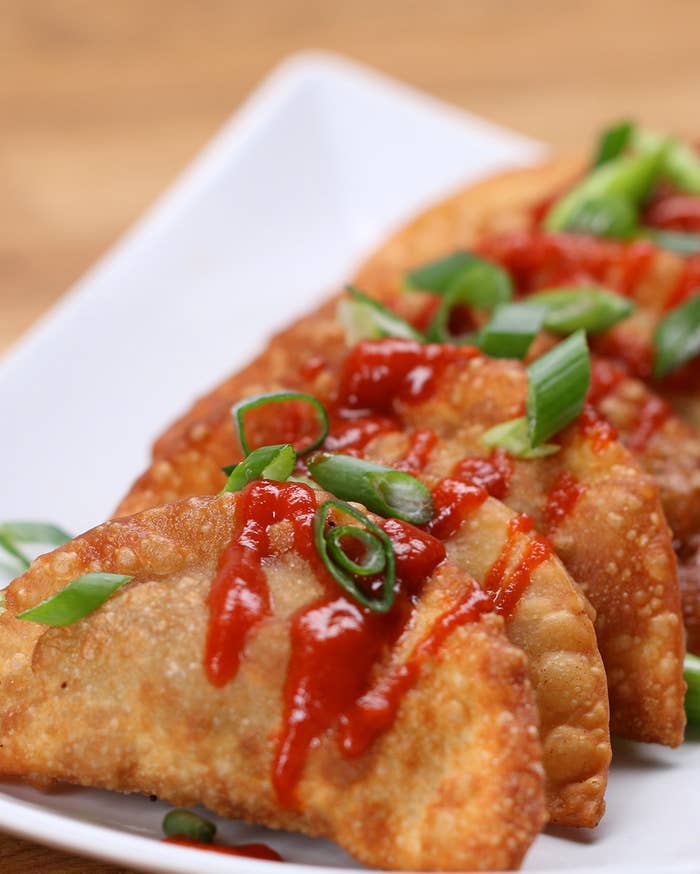 Here's what you will need:
* 1 lb of ground beef
* 1/2 cup of onions
* 1/2 cup of scallions
* 2 Tbsp. of soy sauce
* 2 garlic cloves
* 1/2 Tbsp. of grated ginger
* 1 Tbsp. of sesame oil
* 1 tsp of white pepper
* Egg wash
* Gyoza wrapper
* Sriracha sauce
* Chopped scallions
Directions:
Mix together the ground beef, onions, scallions, soy sauce, cloves, grated ginger, sesame oil, and white pepper.
Place a spoonful of the ground beef mix into the center of the gyoza wrapper, brush the edges with egg wash, fold over, and press to seal.
Fry the dumplings in oil until golden brown and crispy. Garnish with Sriracha and chopped scallions.