Natalie Mann is fed up with scraping by. She has worked as a shop assistant in the Barnsley branch of a major high street retailer since she left school and has not had a pay rise in six years.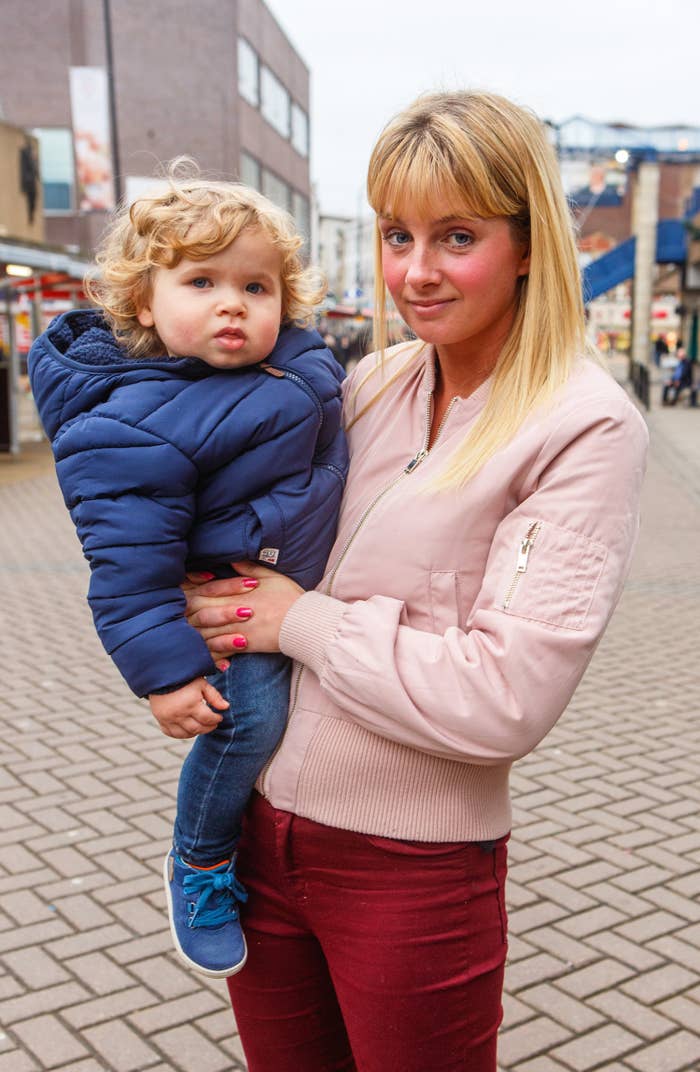 Now a single mother to 18-month-old Mason, the 26-year-old gets working tax credits and housing benefit but still finds that there isn't enough to make it to the end of the month. "I have to budget all the time and even then I have to borrow money from my mum to pay the rent," she says.
"I can't treat myself with clothes or makeup and if anything went wrong with the car or anything I'd be in real trouble. All my friends are on minimum wage too. It means you just can't afford to do stuff."

The Sheffield City Region was revealed this week to be the low-pay capital of Britain. A report published by the Resolution Foundation found that typical wages in this part of South Yorkshire are 10% below the national average, the lowest in any major British city. And within the Sheffield City area, the people of Barnsley are the worst-paid of all.

Natalie used to be paid slightly more than her colleagues in recognition of her experience. But when the government raised the minimum wage, rather than changing all pay, the company cushioned the extra cost by changing to a flat rate of £7.21 for all sales assistants.
Natalie's mum, Gillian Mann, 48, also earns the minimum wage as a part-time checkout assistant at a supermarket. Thanks to high numbers of minimum-wage jobs, average pay in Barnsley is £10.08 an hour – more than £2 below the UK average. The scarcity of well-paid work forces many to travel far to find a better income.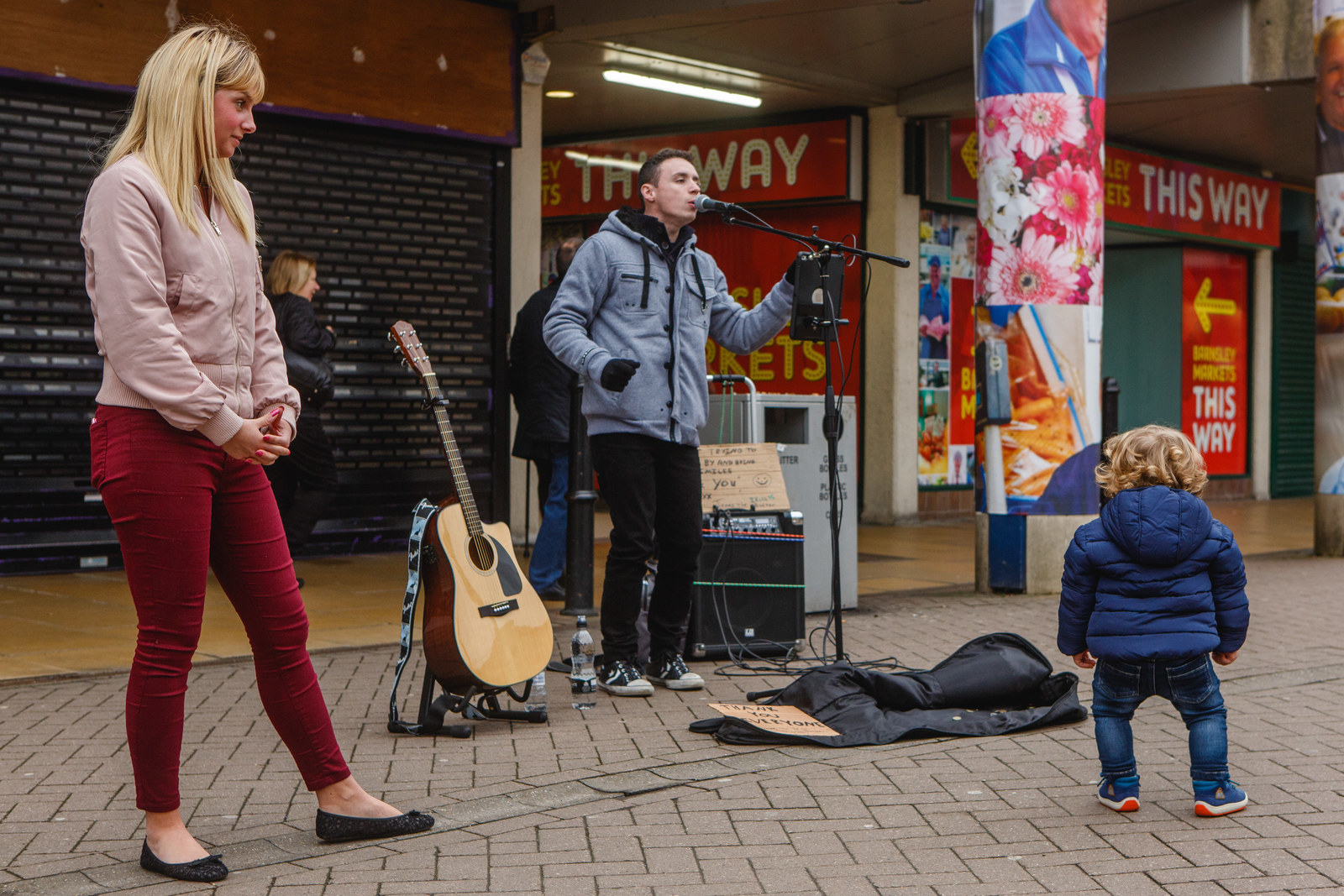 The main earner in Gillian's family is her husband, who is a self-employed shop fitter. Like others in the town he has found the only way of getting a good wage is to leave. "He has to travel to get better-paid work, which means he only comes home at weekends," Gillian explains. "He's somewhere near London at the minute and he's been to Gloucester, Scotland, all over. We do miss him a lot."

Natalie and Gillian are out on a rare shopping trip in the town centre. A regeneration project is planned for the precinct and judging by the number of boarded-up and half-empty shops, it is urgently needed. "It just feels like everything's closing," Gillian says. "Even WH Smith's is closed. Everything is just pound shops, which do help people because they're cheap, but it is depressing."
As with many of Britain's old industrial towns, Barnsley's economy has never recovered from the collapse of the coal and steel industries in the '80s.
Trevor Cahill, 63, who has lived in Barnsley all his life, was a coal miner for a decade before the pits closed. Now he cleans toilets.
"It's dirty work clearing up after people," he says. "I clean the toilets in the market place and you're picking up needles, cleaning up blood, poo, and piss. I got paid three times more to work down the pit and I preferred the work. That's how awful it is – I'd rather be in the bowels of the earth than those toilets."
Cahill is paid the minimum wage and feels he is one of the "lucky" ones, since he has a pit pension and will retire in a year with no family to support.
The low wages in Barnsley are not just because of the type of work available. Thanks to the dwindling economy, like-for-like jobs are paid at a lower rate than the rest of the country. In the Sheffield City area people are paid 6.5% less per hour for the same job than their counterparts elsewhere in Britain – a pay penalty that adds up to £1,750 for a typical full-time worker over a year.

"It puts your back up to think of people elsewhere getting paid more money to do the same job," Cahill says. "Barnsley is just pubs and pound shops now because people haven't got money."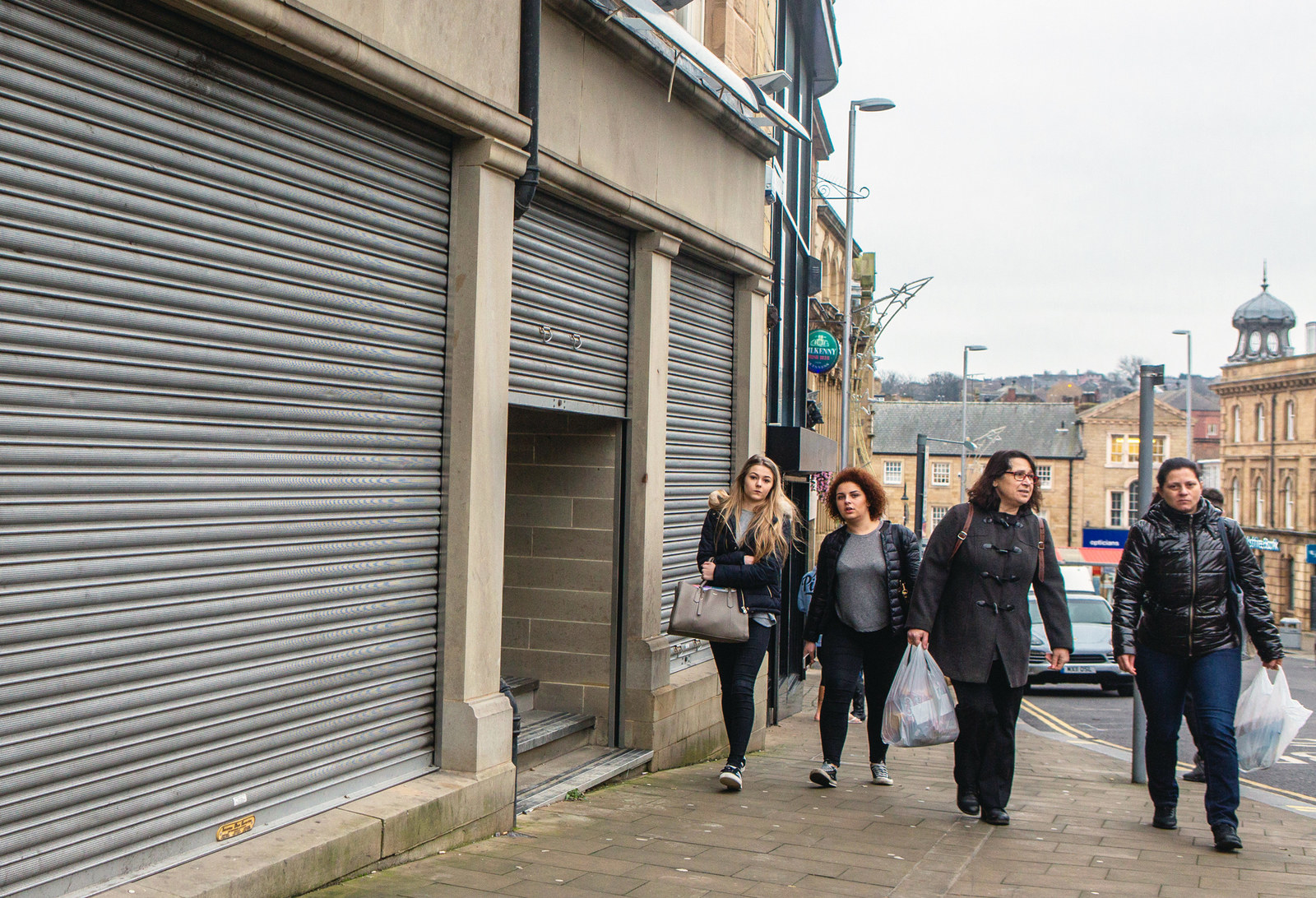 Until recently, public sector jobs propped up the economic hole left by the pits with relatively well-paid work, but huge cuts to council budgets have changed that. Over the last five years Barnsley council has taken £88 million out of its budget and lost 3,200 staff, many of whom were on good wages. Now the town has a high concentration of the lowest-paid private sector jobs, in businesses such as call centres, cheap shops, and retail warehouses, and this translates to low wages.
The council has been behind a push to attract this kind of work in a bid to improve the town's unemployment levels and plug the gap left by successive culls of council staff. But unions are worried it has been at the expense of good pay and conditions.
Online clothes shop Asos has a warehouse in nearby Grimethorpe, where allegations of poor pay and conditions were exposed in a BuzzFeed investigation. The company, which has denied the allegations, is one of the town's major employers.
Neil Foster, a policy researcher for the GMB union, says that councils like Barnsley's are relying more than ever on low-wage employers like these. "The trouble is that the government's localisation of business rates means councils are going to be more reliant on large private sector employers to fund services being cut by the Tories, and that can make councils more nervous about considering the quality of jobs or scrutinising employment practices.
"I've heard senior town hall figures say 'beggars can't be choosers' but unless we do something else local economies will become anaemic with low pay, in-work poverty, high levels of insecurity through agency work, and with greater health consequences and pressure on public services."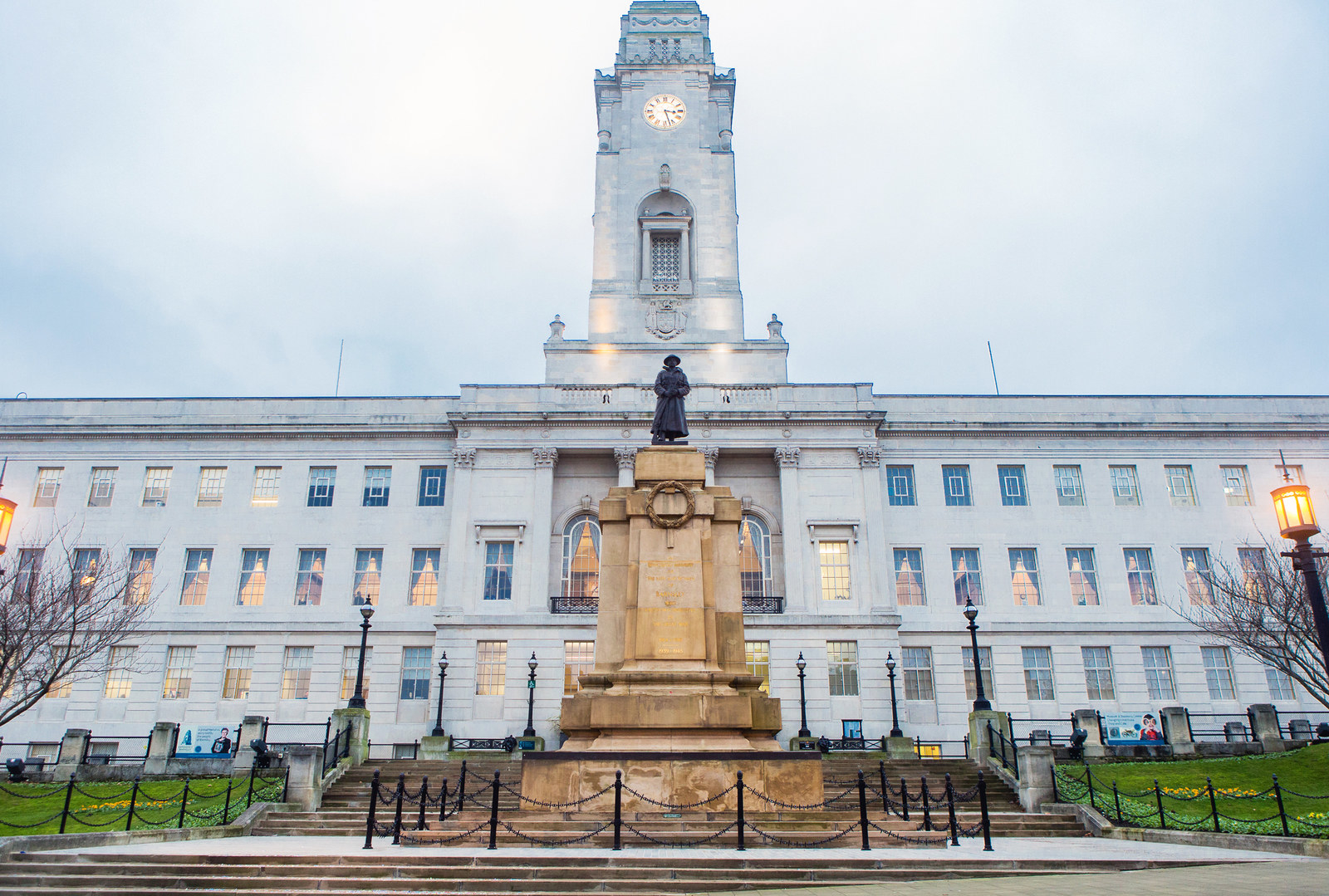 Steve Houghton, who has led Barnsley council for Labour for more than two decades, says that government cuts to council budgets have made finding other jobs for people essential.

"What's happened is that historically in Barnsley and the city region a lot of employment has been public sector–based. And what we've had in the last five years is huge cuts to public expenditure, so we've lost a lot of the well-paid council jobs.
"The economic market isn't a charity; it comes and does what it needs to. For the last five years we've been in the top 10 areas for private-sector job creation. Given where we were with high levels of unemployment we've done pretty well. But the challenge is that a lot of these jobs are minimum-wage work. There's no escaping that."
Houghton says the council has chosen to focus on education in an attempt to turn this around. "The challenge for us is to create more and better jobs. But underpinning that is you're not going to get more and better jobs without education. Last year for the first time we had GCSE results above the national average."
The decline of Barnsley's fortunes does not stop in the workplace though. Houghton worries about the impact of the council's cuts on people's quality of life. "We've had to shut libraries, leisure centres, swimming pools. These are the things that give people quality of life. They're not essential but they're the things that make life worth living."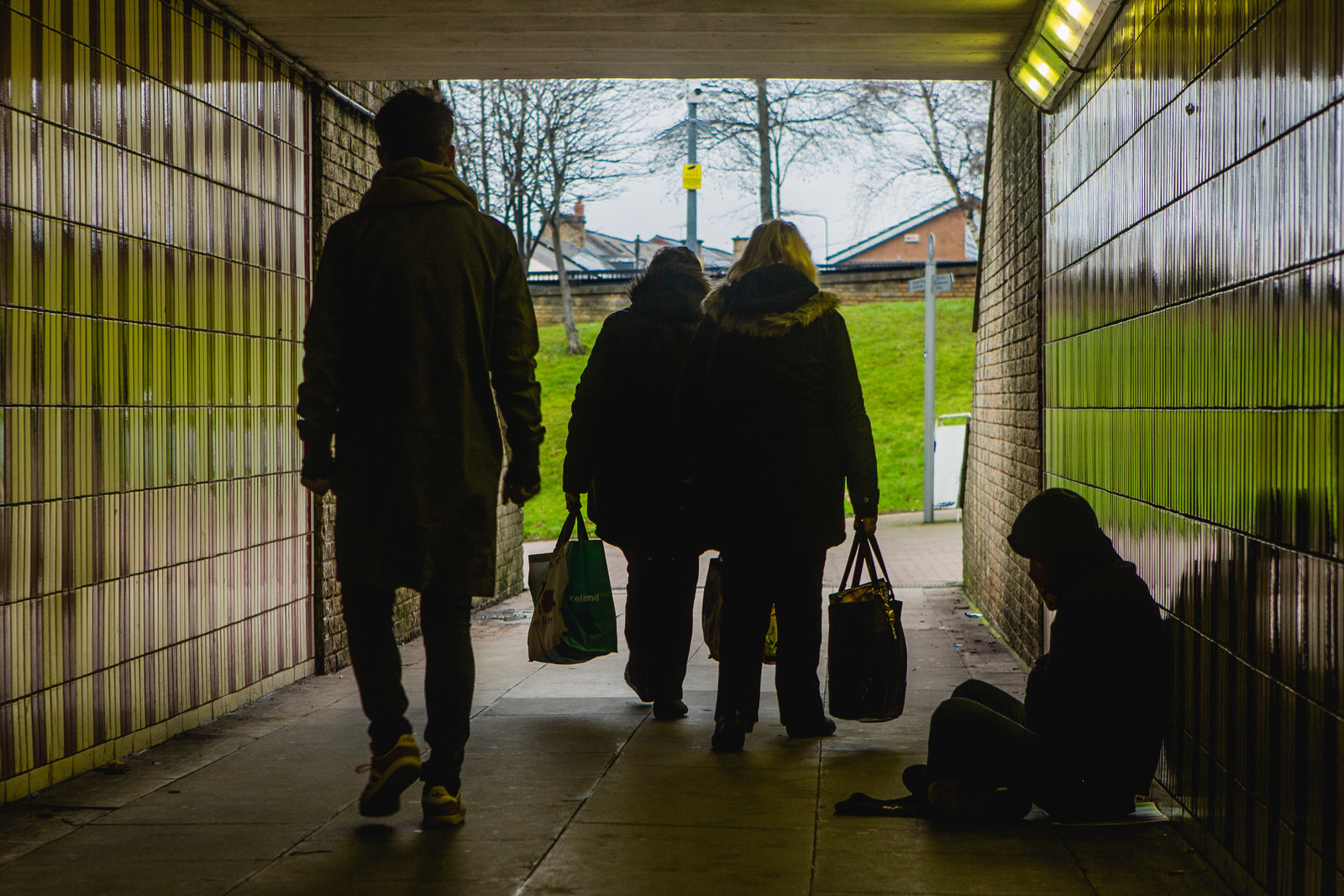 Part of the reason pay is so low in Barnsley is that businesses make very little return from every hour of paid work. The Sheffield City Region has the lowest rate of productivity in the country for a city area, at 17% below the national average.

This is noticeable on Barnsley high street, where the half-empty stores are mostly pound shops, charity shops, and bookies – others are simply boarded up.
Paul Wilkinson's family has run the same barbershop in the town since 1951. Now 62, he has watched the town's economic decline at close hand.
It is a midweek morning and his salon is empty. "Business has been down ever since the banks went tits up. It's levelled out but it's never come back to the level before then. People are less prepared to pay £7.50 for a haircut."
He believes politicians are ignorant of how hard it is for people on the lowest wages. "It seems to me that the politicians in London are so far from the working fella that they don't know how much a shop at Asda is. They don't know how much it costs to live. They think people have the money they need, but they don't."
This feeling of abandonment by Westminster is prevalent in the town, where 70% voted to leave the EU. People say they resent competing for jobs with European migrants willing to work all hours for the lowest wages.
Though unemployment has been going down, at 5.7% it is still significantly higher than the national average – and that number does not include the nearly 14,000 people in the town who are off long-term sick.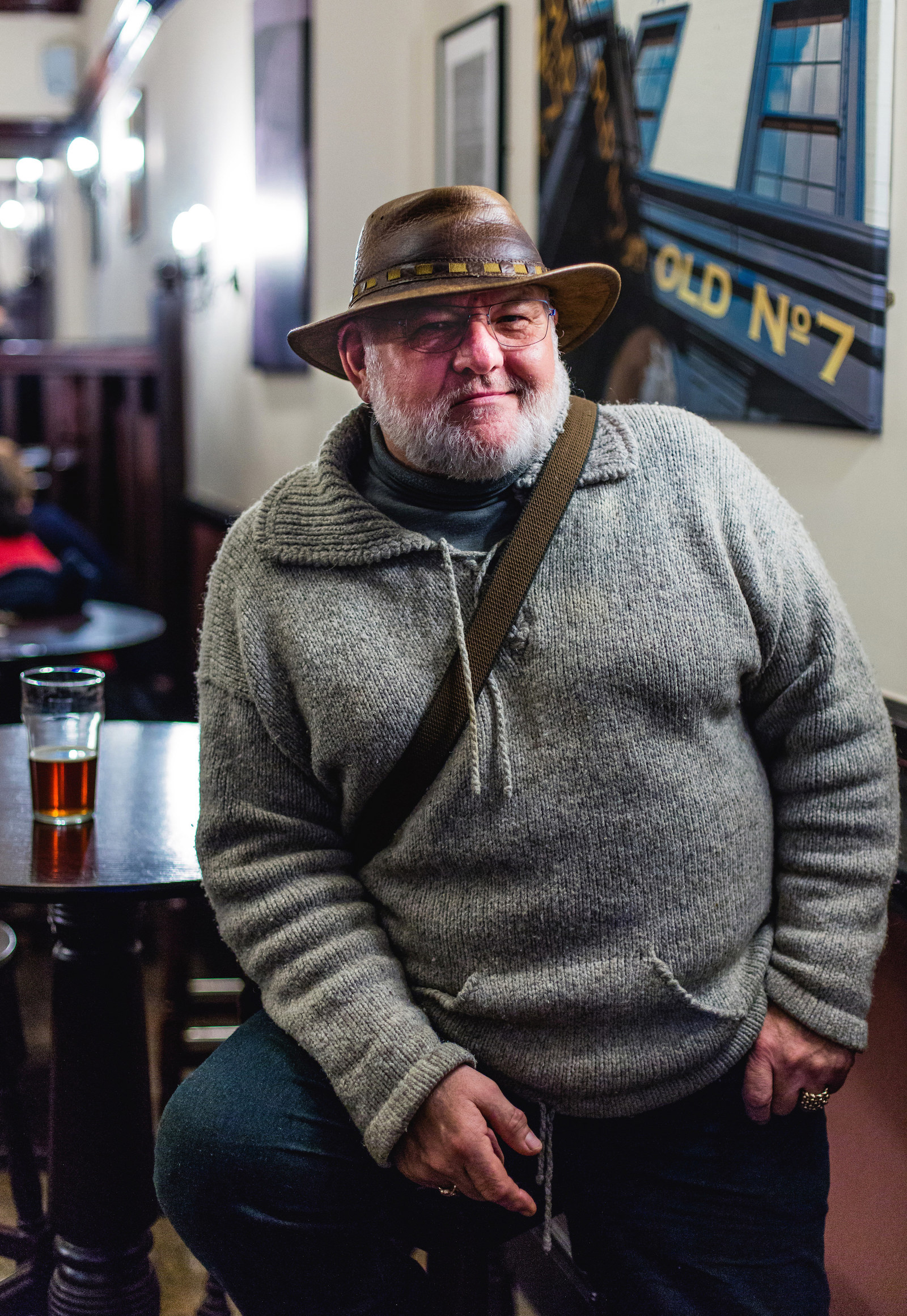 Philip Wood, 67, is a retired farmer who lives on the outskirts of Barnsley. Sinking an ale in the Old No.7 pub he says: "What destroyed Barnsley is it lost its industry and then immigrants came and now there's even fewer jobs.
"There's only so many jobs – you need to get rid of unemployment first. We've got one of the highest rates of unemployment and then you bring immigrants in and the locals can't get the job. Or if they do, they'll be getting a job on a low wage."
Ionut Marin, 28, came to Barnsley from Romania last September. A lot of those who voted to leave Europe would see migrant workers like him as part of the problem. He can't understand why people complain about wages here.

Smoking a cigarette on a bench outside the town hall in his best suit, he has just finished an interview for a job in a call centre.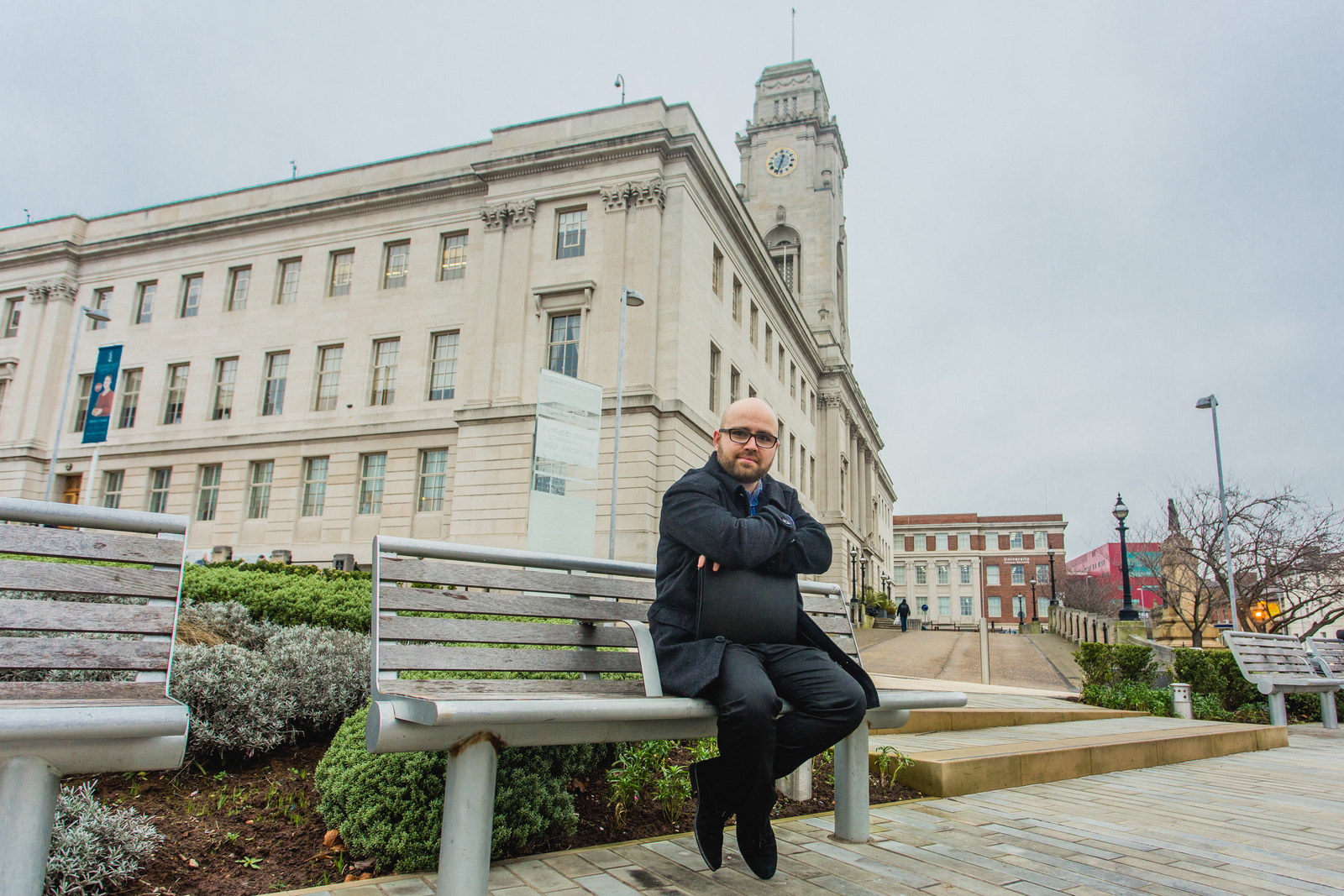 "I work as a warehouse operative and I'm paid the minimum wage. In my country I'm a qualified physiotherapist but there I had to work two jobs for 12 hours a day to earn what I get here for one job. English people say they're not satisfied with the wages but it's because they haven't seen other places."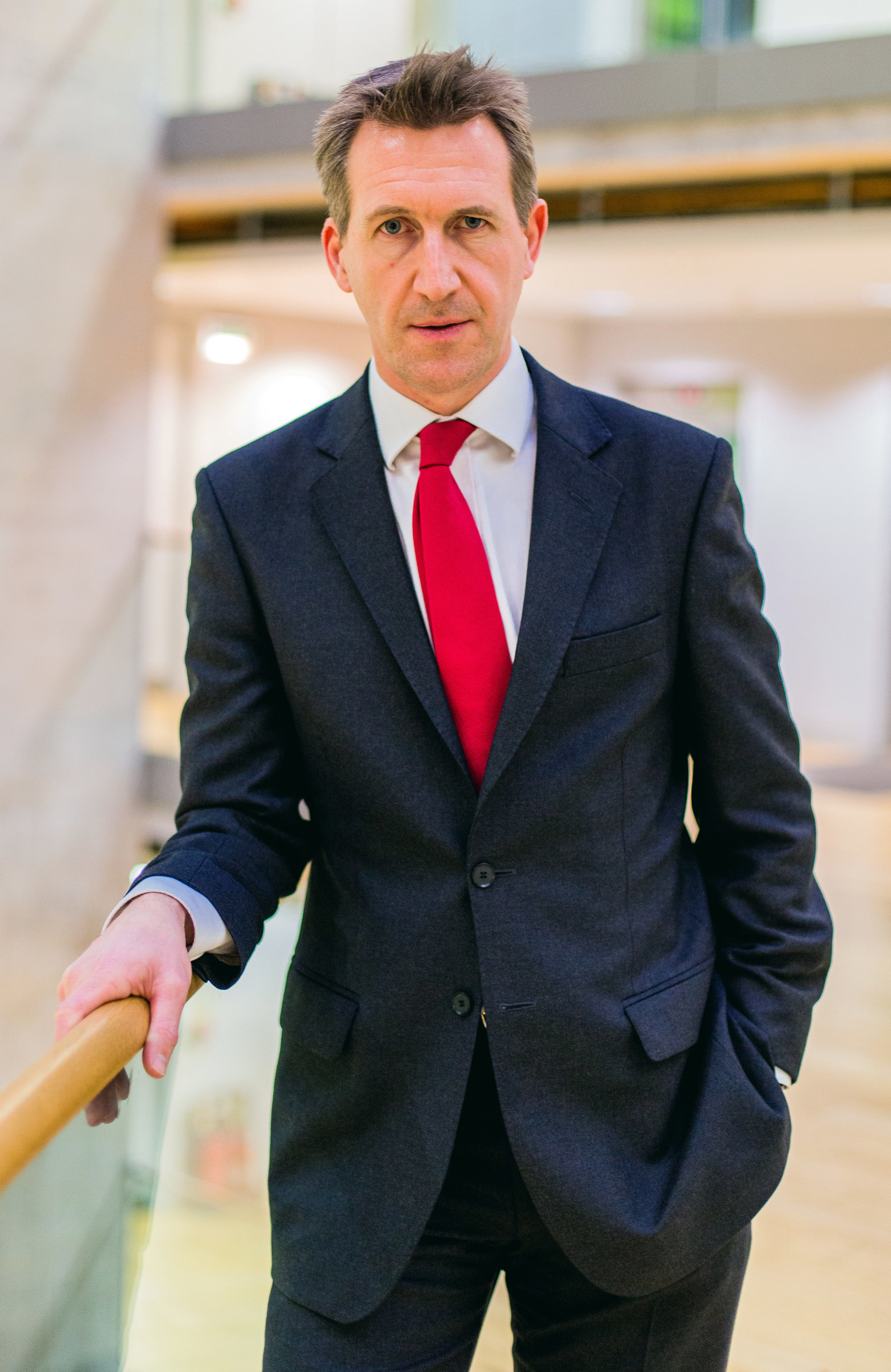 Unlike Marin, Dan Jarvis, Labour MP for Barnsley Central, believes low wages are a serious issue for the area. "On a very regular basis I talk to people who come into my surgery in tears and explain that despite the fact that they're in work full time, they're simply not able to make ends meet at the end of each month. That's happening much more than it used to.
"It's a combination of a number of factors but it's partly austerity coming to bite. For my constituents now work no longer pays. The money that they earn doesn't give them enough to cover the costs that they incur.
"It's a good thing that a number of companies have invested here but we have to make sure that people aren't taken advantage of. We have an obligation that, when people do create jobs, to make sure that people are not exploited."
Amy Holdsworth, 35, is a cardiac physiologist for the NHS and one of a lucky few in the town with a highly skilled, well-paid job. She left Barnsley to do a biology degree and came back to work. She says looking beyond the town was not encouraged at school.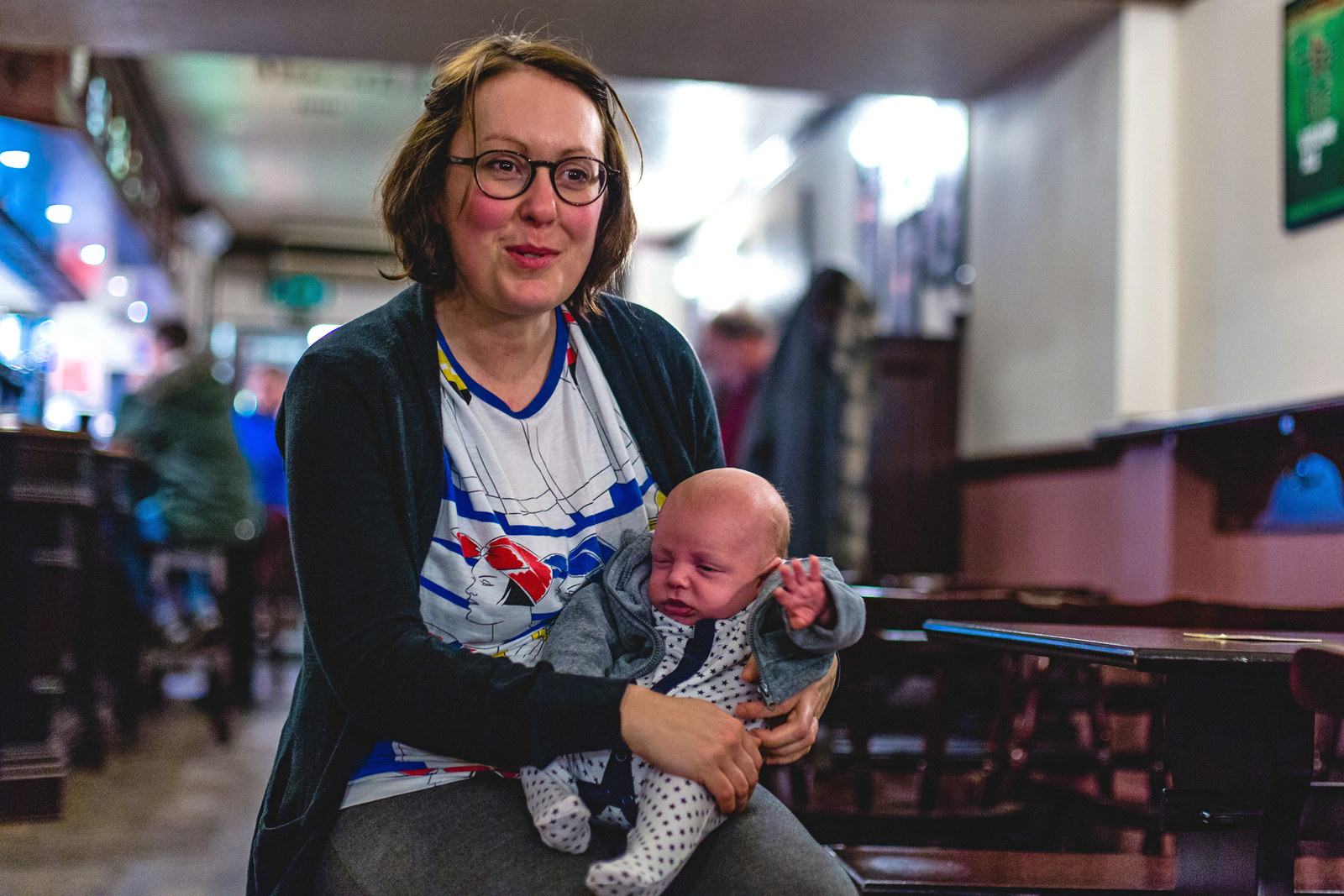 "Growing up in Barnsley I don't think we were given that aspiration at school. My work experience was working behind the counter in Boots. That's not really showing you what's out there."
Holdsworth is on maternity leave and wonders what the future will be for her one-month-old son, Ed. "Hopefully we'll show him there's bigger things out there than just Barnsley," she says.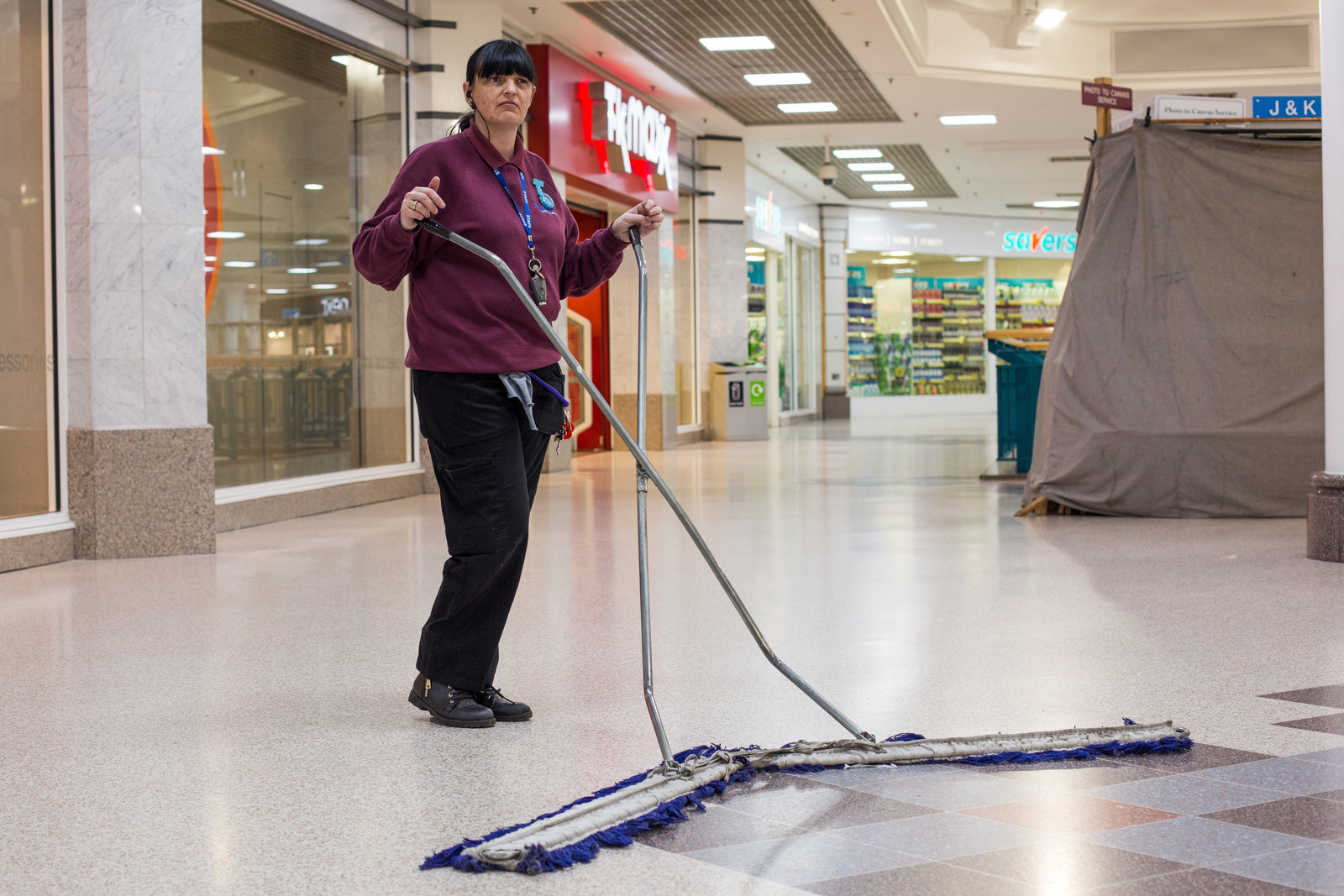 She was in the same school year as Emma Ogden, but their lives have been very different. Ogden works as a cleaner at the Alhambra shopping centre in the middle of the town. Now 36, she says she has been doing low-paid work ever since she left school 20 years ago. "I don't know anything different than minimum wage. This job is part-time but I try and get more hours when I can, covering holiday. I've always been cleaning, apart from when I left school I worked in a factory for a bit.
"You just pay your bills but that's it, you can't enjoy yourself because you don't know what's coming in week to week. Bills go up and shopping goes up but your wages don't go up, they just stay the same.
"I grew up in Barnsley and at school you didn't feel like there were many options. My niece is 10 and she wants to be a cleaner like me when she grows up but I say, 'No, you don't want to do that.' I worry that it's going to get even harder for them."
Like many in the town, Ogden is frustrated that living in Barnsley means getting paid less. "People elsewhere in the country getting paid more to do the same job isn't fair. It just makes you feel like you're not worth it."