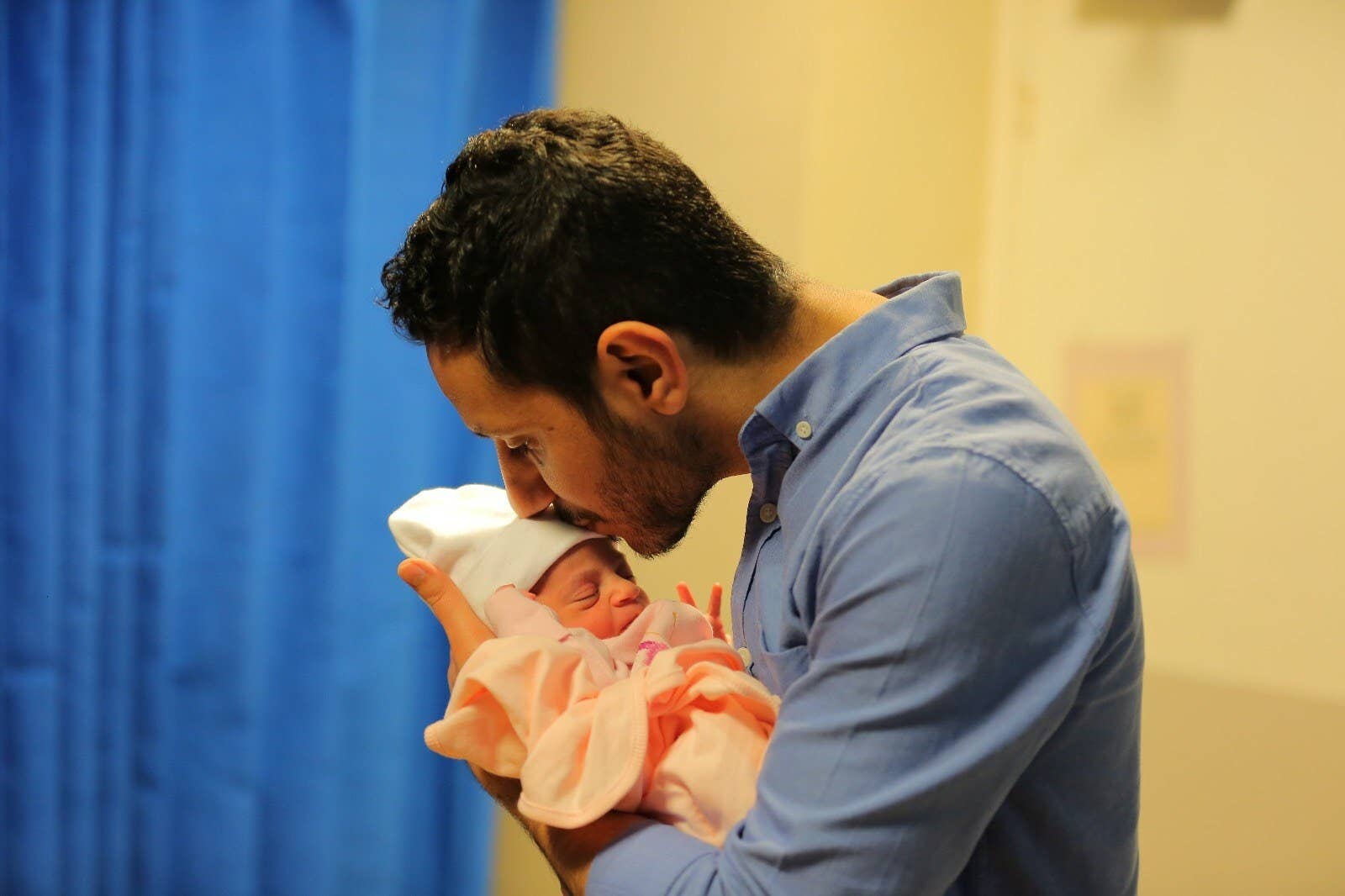 When Sayed Alwadaei's daughter, Hajer, was born in St Mary's hospital in Paddington last November, his happiness was tinged with regret. Hajer had deep brown eyes and perfect tiny hands. She was also stateless.
Alwadaei had done everything he could to avoid the situation, but long Home Office delays in granting the family indefinite leave to remain meant that Hajer was avoidably left with no nationality at all. The situation breached Britain's UN obligations to avoid statelessness, yet eight months on, the family are still in limbo.
Alwadaei lives in London with his wife and two children in exile from Bahrain, where his activism during the Arab Spring meant they had to flee torture and seek asylum in Britain. His continued campaigning in Britain meant he was stripped of his Bahraini citizenship in 2015 as a punishment by the state. Since citizenship can only be passed from the father under Bahraini law, Hajer has been left with none at all.
Although Hajer's case is unusual, the hidden struggles faced by stateless people under the Home Office's hostile environment are commonplace.
BuzzFeed News can reveal:
New research from the University of Liverpool shows multiple failings in the ways the Home Office handles stateless cases, from delays of more than 20 months in processing claims to "inconsistent and at times poor" decision-making and a lack of knowledge of basic country information.

Legal aid cuts mean it is very difficult for stateless people to get status, despite the UK being one of just six EU countries to introduce an immigration procedure on statelessness in 2013.


UNHCR figures counted 85 grants of leave from the introduction of the statelessness policy in April 2013 to June 2017. In the first two years of the policy there was a 95% refusal rate and just 40 people were accepted as stateless.
It is estimated that 12,000 people in the UK who have had contact with immigration officials are either stateless or their nationality is not known, according to UNHCR and Asylum Aid research from 2011. Yet leave to remain in Britain on the grounds of statelessness is rare.
Cynthia Orchard, statelessness coordinator at Asylum Aid, said: "The Home Office decision-makers don't seem to have a grasp of the relevant law and decisions sometimes don't take into account very relevant evidence included in expert reports, for example. So we're seeing some bad decisions from the statelessness determination team."
She added: "We're often seeing delays of more than a year in stateless determinations and some of more than two years, which is contrary to UNHCR guidance and the best practice. It has a very harsh impact because people have often been in limbo for many years, sometimes their entire lives. They can't do things like open a bank account, or drive a car, or rent accommodation."
Poor decision-making by the Home Office is compounded by a lack of legal aid for statelessness applications and the absence of a statutory appeal right, the University of Liverpool research found. In 2013 — the same year that Britain introduced a procedure that allowed stateless people temporary visas to stay in the country — legal aid was taken away from almost all immigration cases outside asylum.
Chris Nash, director of the European Network on Statelessness, said: "Talking to lawyers who work with the statelessness determination procedure daily, they identify several failings. Some are structural problems right from the get-go because there's no legal aid for stateless people. Proving statelessness is complicated and it's hard for people doing it themselves. There's also no automatic right of appeal."
Johanna Bezzano, a solicitor and lecturer at the University of Liverpool and author of the report, said the Home Office's handling of statelessness cases is often problematic. "In some cases it's a poor understanding of the actual situation by inexperienced caseworkers; in some cases it's a refusal mentality. It's not universal; there are people in the Home Office who make rational decisions and it would be nice to see that extended."
The research found stateless people struggle to subsist while waiting for a decision. They are not typically entitled to Home Office accommodation and support; they have to pay for most health services and there is no provision for permission to work.
Even those granted initial stateless leave of 30 months are prevented from having a normal life. They are not eligible for home student fees or student finance; they have to pay for most health services; they are not eligible for social housing. They are even excluded from receiving criminal injuries compensation.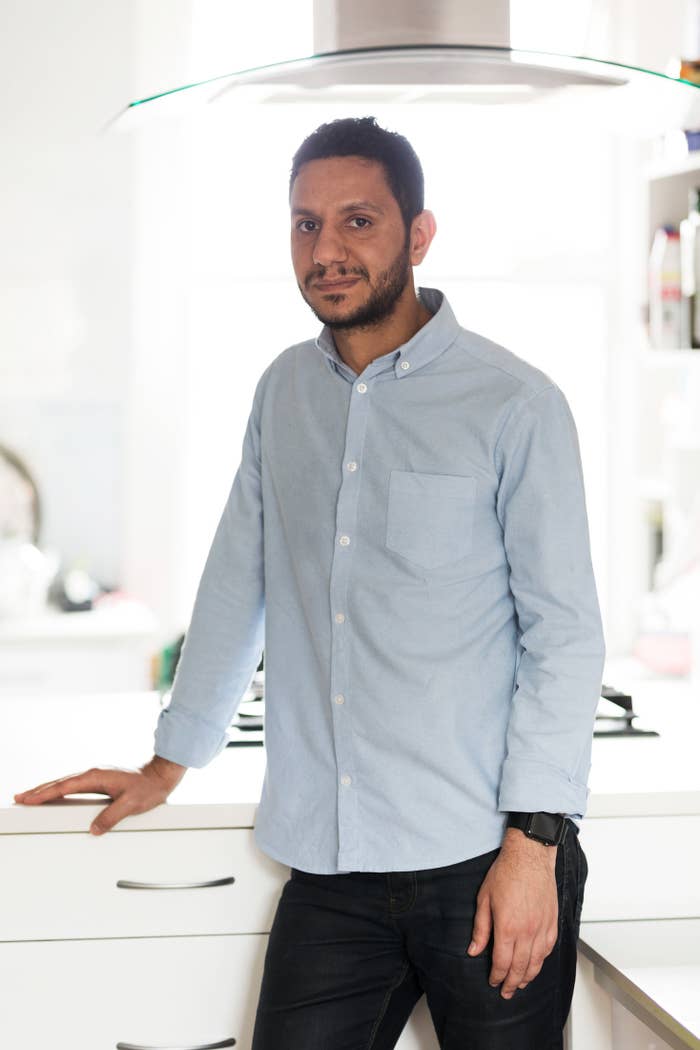 Standing in his west London flat, Alwadaei holds up his now eight-month-old daughter, Hajer, his arms outstretched with pride. One of the things he finds hardest is that his continued fight for the Bahraini cause in London has robbed her of nationality.

"I felt I was very much helpless as a father who saw the consequences of his work going to a child," he said. "When she grows up I will tell her that 'You were not born with a nationality and I'm sorry that the UK government that appear to be respecting human rights and have signed the UN convention to avoid statelessness, but when it comes to your case they failed miserably to do something to avoid this.'"
Alwadaei is one of the most outspoken critics of the Bahraini government and even in exile spends much of his time exposing the country's human rights abuses, including the use of torture and arbitrary detention.
When his wife, Duua, was still in the early stages of pregnancy last summer, Alwadaei applied for indefinite leave to remain for the family, which would allow his unborn daughter an automatic right to citizenship. He had completed five years as a refugee and was eligible for more permanent settled status. Instead of expediting the case, the Home Office has still not come to a decision.
If the family are given indefinite leave to remain, Alwadaei will have to make an expensive citizenship application for Hajer with no guarantee of success. Applying for citizenship for a child — even if they are born in Britain — costs more than £1,000 in fees, before any legal costs.
"It's been a very distressing and depressing experience," Alwadaei said. It has also impacted his work as director of advocacy at the Bahrain Institute for Rights and Democracy, meaning he was unable to travel to Geneva for an important conference.
He believes the continued delay is down to Britain's desire to maintain diplomatic relations with Bahrain. The excuse given by the Home Office for the delay was that he arrested for trespass after climbing the steps of the Bahraini embassy in June last year to place a photograph of an unlawfully imprisoned Bahraini activist next to the door. Too much time has elapsed for any case to be brought — and it is not clear what evidence there would be for one — yet there is still no conclusion to the family's visa application.
"I believe the British government is not serious about the issue of statelessness," Alwadaei said. "They have miserably showed a crystal-clear double standard with their closest allies like the Bahrainis, who were paying for a British naval base in the country."
Alwadaei's son, Sayed Yousif, was born when the family were on a visit to the United States, meaning he has US citizenship, but Hajer, like her father, is a citizen of nowhere. She was named after her maternal grandmother, who is in prison in Bahrain along with Alwadaei's brother-in-law and his wife's cousin, under charges of planting a "fake bomb" that Alwadaei believes were dreamt up because of his protests in London. Alwadaei hopes that the British government will resolve Hajer's statelessness so that at least she can be spared the knock-on effect of his ongoing campaign for Bahraini democracy.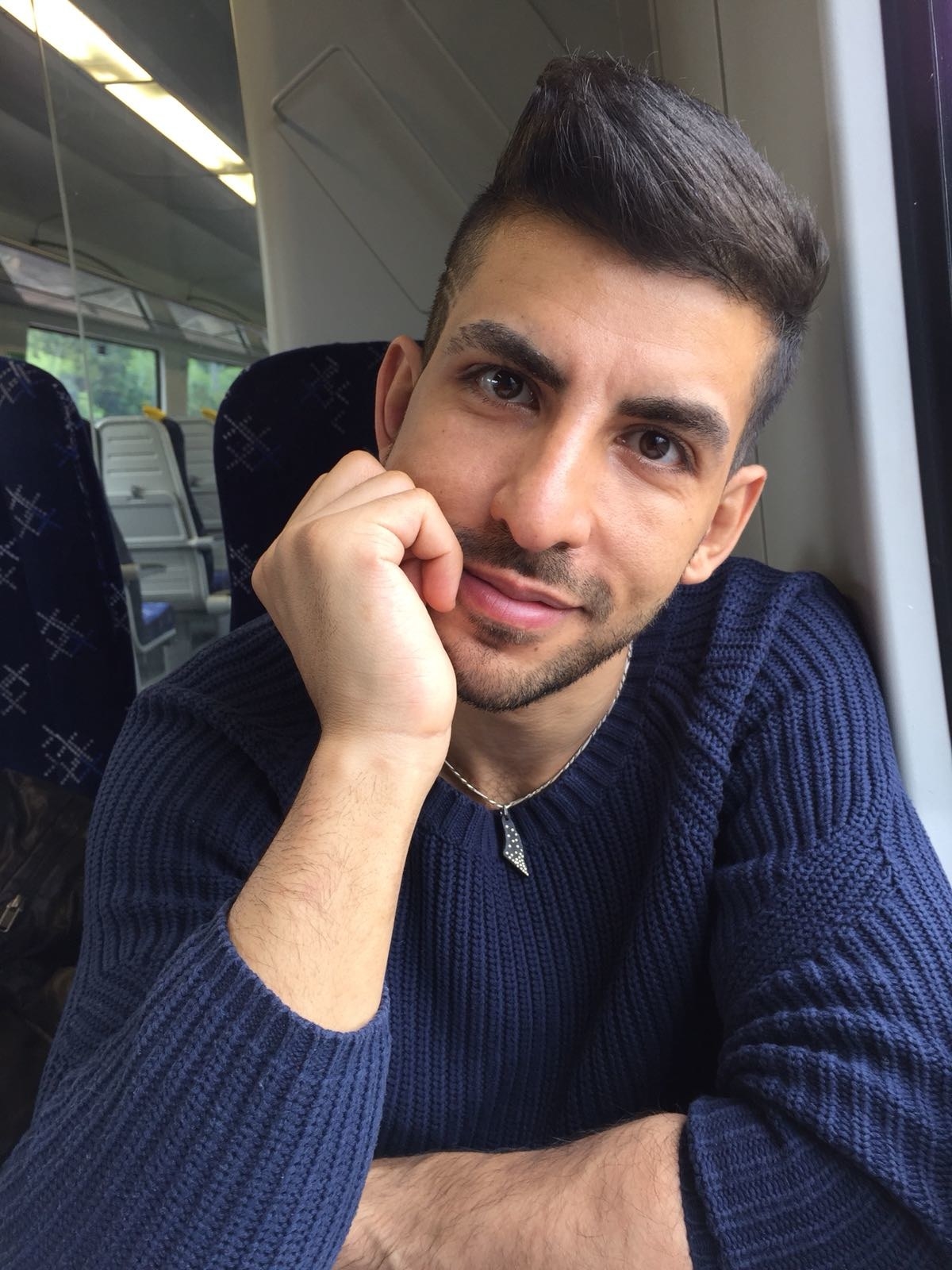 When Hassan al-Khatib left Syria 11 years ago, he was hoping for a fresh start. Instead, at 33 he finds himself unemployed and sleeping in a homeless hostel in Glasgow.

For more than a decade now, Khatib's life has been on hold. The son of Palestinian refugees, he was born stateless in Yarmouk refugee camp on the outskirts of Damascus. He says that his family were not recognised as Syrians, leaving them stateless and unable to access services. "In Syria it was really hard. I had no passport, I had no ID, I couldn't continue my studies properly or work."
He made his way to Britain via Turkey and Calais in 2007, but it took until last month to persuade the Home Office that he was a stateless refugee. Over the last 11 years he has made a series of rejected asylum applications and an application for humanitarian protection, but the Home Office challenged everything, spending money fighting his case in various courts.
The government's most recent argument was that he could be returned to Palestine, where he has never lived, despite it not being recognised as a state under international law and the fact that, since there are no flights to the Gaza Strip, he would have to somehow get there via Egypt without identity papers. "I've never been to Palestine. If you ask me, I'm from Syria," he said. "Since I opened my eyes in this world, I opened them in Syria."
It was only after receiving a pre-action letter threatening judicial review that the Home Office finally backed down last month and granted him refugee status.
Khatib says his life has been ruined by the experience. "They wasted 11 years of my life. No one's going to give me back that time. People my age have established a solid ground — they have their house, they have finished their studies, and they're making families.
"It's inhuman. They talk about human rights, but where's the human rights in this?"
Home Office decision-makers have particular problems with basic country information when it comes to making statelessness decisions, according to the University of Liverpool research. This is particularly the case with Palestine, where the Home Office's own guidance states that the "great majority of Palestinians are stateless" yet problems persist in getting them status.
The report's author, Bezzano, said: "The reality is that these people are not going anywhere because they can't. They don't have any papers and a Palestinian who was not born in Palestinian territories is not generally legally able to enter them."
When Khatib arrived in Britain he was 22 and hoped to study economics, which he says he began at a college in Syria after he was barred from attending university. But instead he has been stuck waiting, barred from working or studying and subsisting on a Home Office allowance of just £35 a week.
The pressure of more than a decade of waiting to get his life started has not left him without scars. "I'm surprised that I haven't gone crazy," he said. "I have been going through breakdowns and I was shouting a lot and talking to myself. It's not easy, but thank god I managed to keep myself a bit stable."
His parents and brothers live in Manchester having arrived at different times (mostly after him, though his older brother arrived in 2002). They have refugee status, but his case has been less smooth. "This is why it's ridiculous," he said. "There's no actual reason I can give you why they didn't give asylum to me. It's a matter of the caseworker doesn't want to give it to you and that's it.
"The Home Office knew they had no option to get rid of me, but they still fought it and paid for solicitors to fight it in court."
Once accepted as a refugee, you can stay in Home Office accommodation for 21 days and then have to find your own. This is how Khatib now finds himself homeless and desperately seeking work.
"I feel like I've just come yesterday," he said. "I'm 33 years old and I've got my first ID — it's ridiculous. I've never had an ID in my life or had a country recognise me as a person."
His solicitor, Iain Halliday of McGill & Co, said: "Although his case is now resolved, it took several years to achieve this result. Had he been a Syrian national his case would have been very straightforward and would most likely have been resolved very quickly. However, as a stateless Palestinian who previously resided in Syria, it was much more difficult for him to get any kind of status from the Home Office.
"Whilst he waited, he was left in limbo: He couldn't work, travel, or rent property. He was forced to survive for years on asylum support, which is only around £35 a week (accommodation is also provided).
"Unfortunately, this is the effect of the Home Office's hostile environment. Many asylum-seekers face a long struggle before their cases are resolved. Hassan persevered and now has his status. Many are not so resilient."
A government spokesperson said: "The UK is one of only a few countries to have a policy dedicated to assisting stateless people. This policy is designed to help those who do not need the UK's protection, and so would not be granted asylum, but cannot return to their former country of residence because they no longer have a right to live there.
"All applications are carefully considered on their individual merits and in line with the immigration rules. Home Office officials work closely with the UNHCR when taking decisions in such cases, which are often complex and can take time to complete.
"Last year we spent £1.6 billion on legal aid — just over a fifth of the department's budget — and we regularly monitor the provision of services to ensure this is adequate across the country."
But for Khatib, the words won't mean much. "You can take the waiting for a couple of months, a year maybe — but 11 years, it's ridiculous.
"I know people who have been stuck in this system stateless for 16, 17 years. It's not fair. You either take them back or give them the right to remain and let them start their lives."
CORRECTION
At a protest in June 2017, Sayed Alwadaei placed a photo of an imprisoned Bahraini activist at the door of the country's embassy in London. An earlier version of this post mis-stated the activist's status.
CORRECTION
The United Nations High Commissioner for Refugees (UNHCR) will be publishing an audit of stateless cases. An earlier version of this post said it was expected to describe serious concerns about Britain's handling of stateless cases, but the UNHCR said this was not accurate.