These Couples Are About To Find Out If They Can Live Together In Britain After Five Years Of Waiting
The Supreme Court decides on Wednesday morning if thousands of married couples where one spouse is not British can live together in the UK.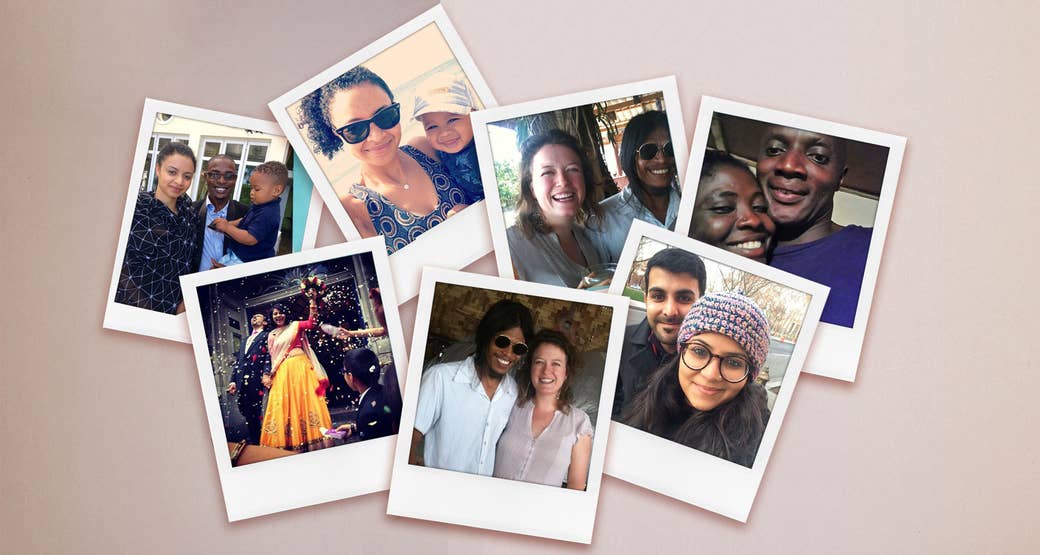 Satbir Singh eats his breakfast every morning with his wife Gitanjali even though she lives more than 4,000 miles away. Propping up his iPad, he tucks into his porridge in his house in northwest London and talks on FaceTime to Gitanjali while she eats lunch at her desk in Delhi. Most days, this is the closest they come to normal married life.
For the last five years the couple have been trying to live together in Britain and failing, thanks to strict earning requirements that were introduced to spouse visas in 2012, when Theresa May was home secretary. On Wednesday morning at 10am the Supreme Court will announce a decision in a test case that could change their lives – and thousands of others – forever.
The 2012 rule change means British citizens must earn at least £18,600 a year to bring in a non-EU spouse. It has taken the Supreme Court more than a year to reach a decision on whether this is unlawful.
Satbir is British and Gitanjali is Indian. Satbir works as a human rights advocate, and is currently working on a project for the World Bank. On average his earnings typically exceed the £18,600 threshold, but because his work is based on short-term contracts the Home Office won't accept it. Gitanjali, meanwhile, has a good job for the Clinton Foundation that she could do in any country, but under the inflexible rules, her wage does not count.
Satbir is so nervous about the court's decision that he has been lying awake at night: "I haven't been able to sleep since I heard that the judgment was due. I can't let myself get excited, but it's like A-level results day all over again. I'm nervous because there's a finality about it and if it doesn't go our way then that's it; there's no higher court we can go to.
"I doubt I'll be able to sleep very much tonight. I'm hopeful that the court will see sense, because there's no legally valid argument that the government could make here to suggest that this is humane. But at the same time, if 2016 has taught us anything, it's that you can't predict what common sense will be from one day to the next. This is a government that has decided it's numbers that count and if you can bring down the numbers it doesn't matter about the human cost or the economic cost."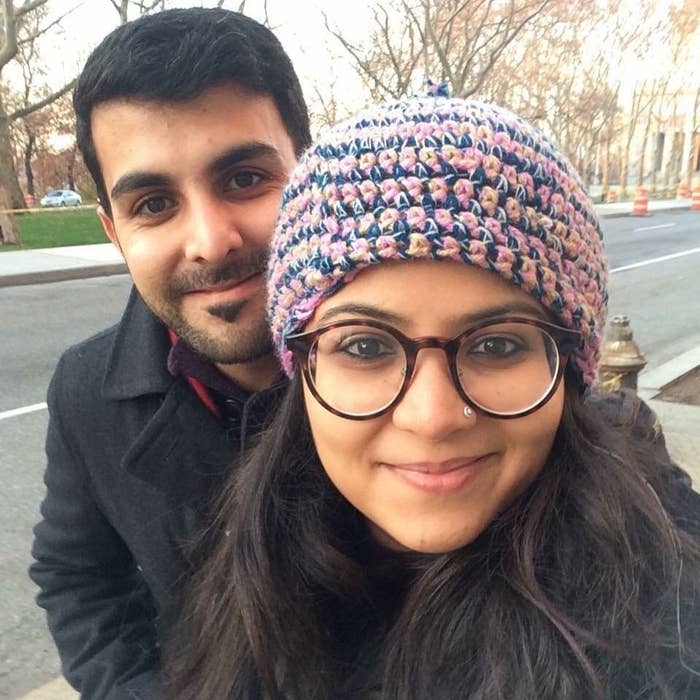 The couple met while they were both on a development studies master's at SOAS in London in 2010. When they graduated a year later the government had just removed the post-study visa, which meant Gitanjali had to go straight back to Delhi when the course finished. They then lived and worked in India together for a couple of years before getting married in London in 2014. When Satbir got a scholarship to study in the US, they moved there together in 2014, but last year their visas ran out and for the last six months Gitanjali has been living with her parents in Delhi while Satbir is back home in northwest London.

The separation has made planning a future together hard. "Everything is on hold," Satbir says. "Maybe we could think about kids and buying a home if the case goes our way."
Satbir flew to India two weeks ago so they could spend a week together for his 30th birthday. Before that they had not met in person for three months. "If you're in the same room as someone you can tell when they're excited or nervous," Satbir says, "but these things aren't captured spending an hour on an iPad each day.
"What's frustrating is every time we see each other it's like having to rebuild a relationship from scratch again. You have to learn to live in each other's spaces. Once you get used to it, it's time to go and you have to get unused to it again.
"The whole experience is making me feel more passionate about my work, because I suddenly realise what it's like to have bits of your life dictated by some obscure little bit of regulation that doesn't recognise the inherent dignity of human beings. We are more than a line item in a computer system run by a privately contracted service provider for the Home Office."
The situation is particularly agonising for parents, many of whom have been forced to get to know their children on a screen.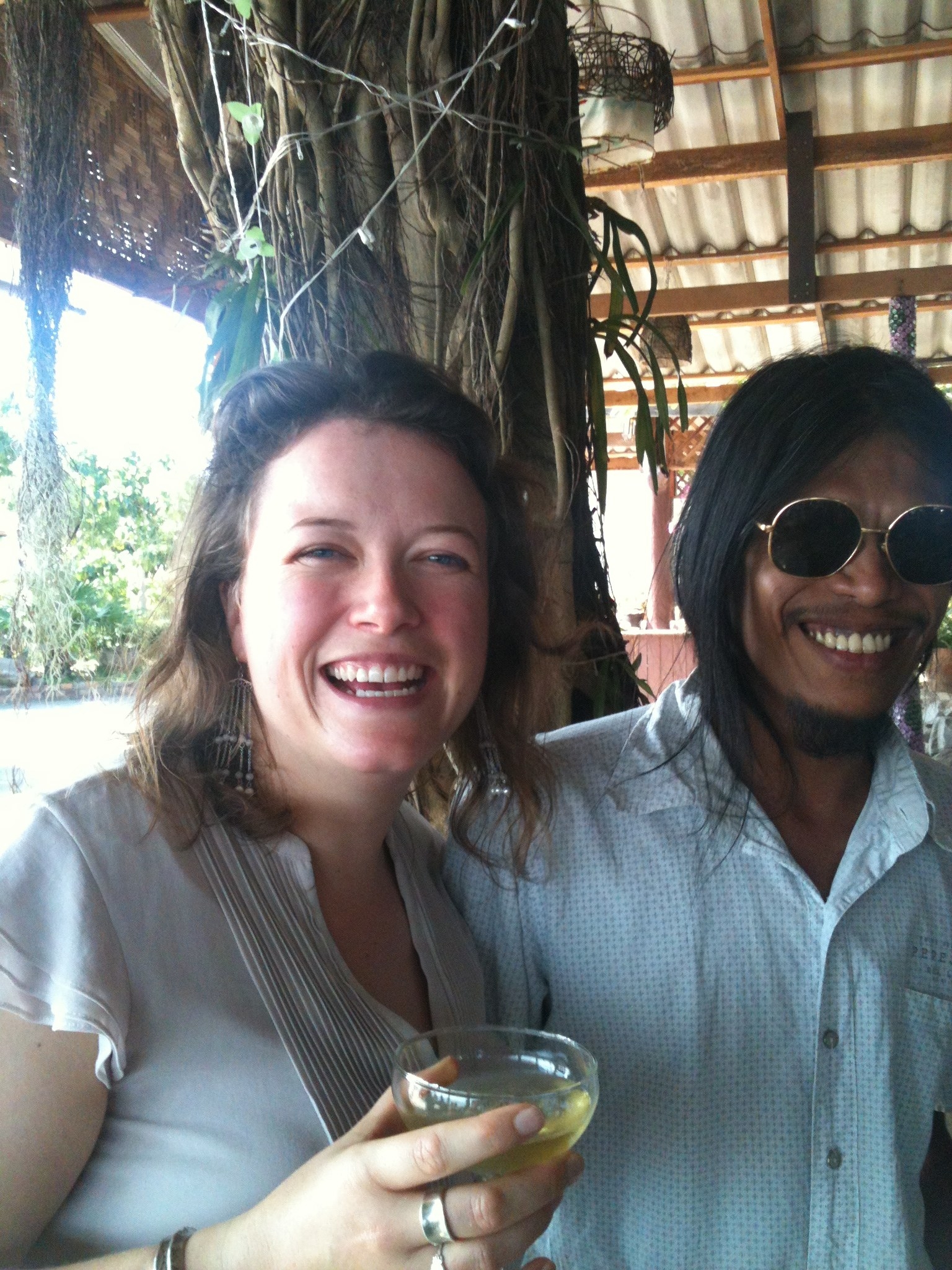 Suzi Hall, who is currently living in Thailand with her husband Eddie Chemchaeng and their 18-month-old daughter, is desperately hoping the rules change so she can come home again and see the rest of her family. A Londoner, she has been living in her husband's hometown, Nakhon-si-Thammarat, for over a year because Chemchaeng has not been able to live with her in Britain.
She started off bringing up her daughter in Britain but her wage as a yoga teacher did not pass the earning threshold for a spousal visa. "I was forced to leave because I could not take care of our daughter, work a full-time job earning over £18,600, and save the money for a visa application after just giving birth and having emergency surgery," Hall says. "I left when she was 7 months [old] as I was missing my husband and suffering from depression.
"If my husband had stayed with me he would have been able to support us, but it is not enough that we are married and been together for seven years. Nothing that he owns, such as property and a rubber tree farm in Thailand, is taken into account, just my earning potential."
She is glad they can all be together in Thailand but wants to be back in London. "I love my child with all my being but I miss home. I miss parks, art galleries, being understood by people, seeing my mum every week and my best friends, visiting Kent and Dorset, going to music festivals, cafés, and Portobello market at the weekends."
She adds: "It was not a conscious decision to fall in love with a foreigner but now I feel punished by the UK for doing so. My daughter is missing out on a life with her adoring grandmother, cousins, auntie, and uncles."
Saira Grant, chief executive of the Joint Council for the Welfare of Immigrants (JCWI), one of the groups that brought the case to the Supreme Court, says the ruling will have "a huge impact on families up and down the country".
She adds: "The government's relentless pursuit to cut net migration has significantly harmed British families. We estimate at least 15,000 innocent, mainly British children have been affected and are being forced to grow up in broken homes, suffering stress, anxiety, emotional and behaviour problems as a result of the rules. This is a time bomb waiting to explode."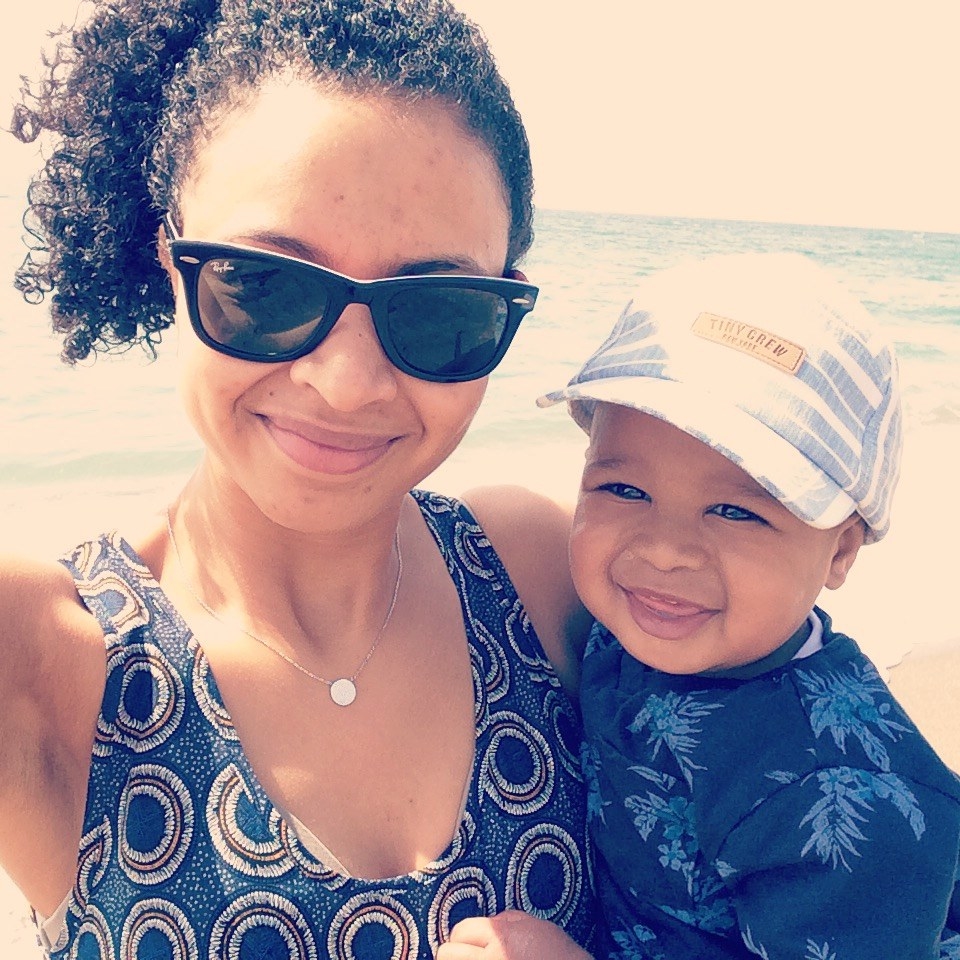 The visa clampdown meant Precious Mealia, 25, had to give birth in Birmingham while her partner Max Omar waited for news at the end of a phone in Tanzania. She met Omar when she was on a study year in Tanzania in 2013. They dated for 10 months while she was studying there, and when she travelled back to the UK pregnant in 2014 she assumed he would be able to follow.
But that wasn't how it went. "We applied for a visitor's visa for the birth but it was declined, so he missed Marley being born," Mealia recalls. "That's when we realised about the income requirement."
Precious took a year out after Marley was born before finishing her African studies degree at SOAS in London. Now she is living with Marley and her sister in Birmingham and studying law.
Marley is nearly 3 now and has only met his father three times, most recently on a trip to see him in Tanzania last summer. "Marley is always asking, 'When's Daddy coming home? When can I see him?' When he sees the suitcase out he points because he wants to pack to see him now. We're going to see him again in April."
Omar, 25, runs a travel business in Tanzania, but his earnings do not count for a spousal visa application. The two have decided not to marry until the situation changes. "We didn't want to rush into marriage because it wouldn't change our position," Precious says. "We want to marry when we know we could be in the same place."
For Mealia, the Supreme Court ruling is about having the chance to be a family. "This is our last chance. I'm just hoping they see that the rules are discriminatory. We try to FaceTime or WhatsApp every day, but it's not the same. We want to be in the same place."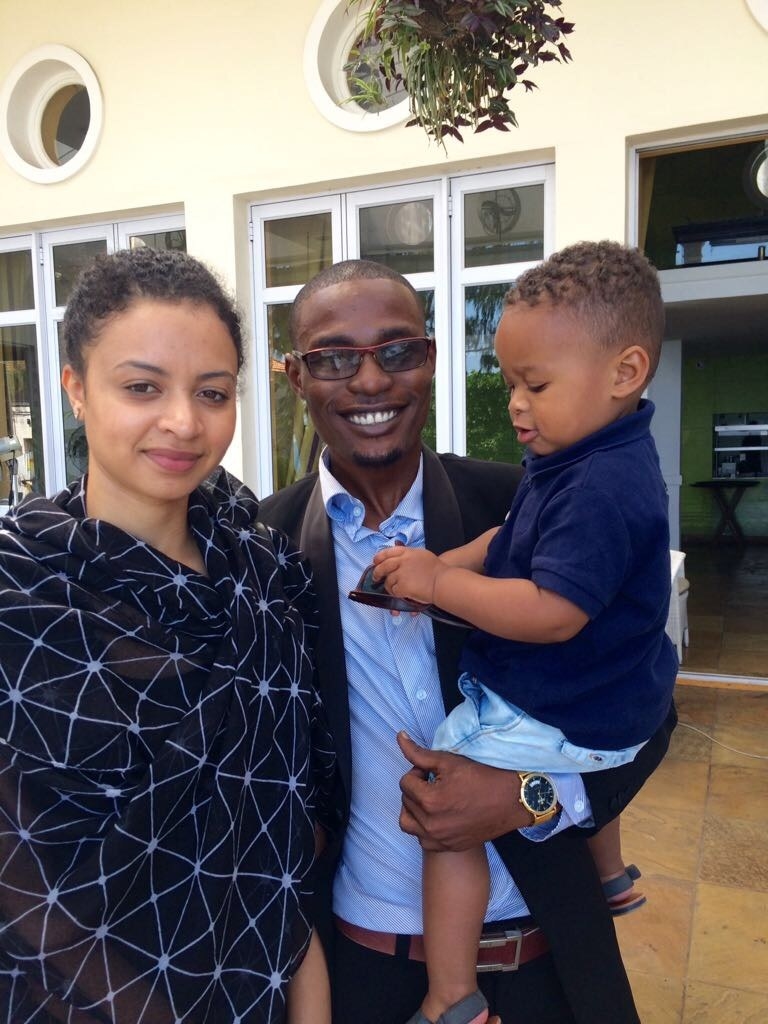 Dunstan Cole, 39, last saw his wife Juliette on their honeymoon in Sierra Leone 10 months ago. They met at a party in south London two years ago when she was in Britain on holiday, and stayed in touch online. Juliette works as a hairdresser in Sierra Leone and Dunstan went out to spend the winter with her in 2015. Six months later they were still in West Africa together and got married near her home in Sierra Leone.

Dunstan returned to work in the UK buoyed up by the thought that Juliette would soon follow him. It soon became clear that would not be possible. "When I came home I wasn't aware of any of the rules and regulations and didn't know what to expect," he says. "I was shocked."
Dunstan works for a company in Gloucestershire that provides tents for festivals and events through spring and summer. His wage is £600 short of the minimum income he needs for a visa for Juliette to join him in Britain, so he has taken on an evening job. But he will need to do this for another six months before the Home Office will consider the case.
He is desperate for their circumstances to change. "I'm just waiting for this ruling and I hope there will be a positive outcome. Everyone is just waiting and hoping."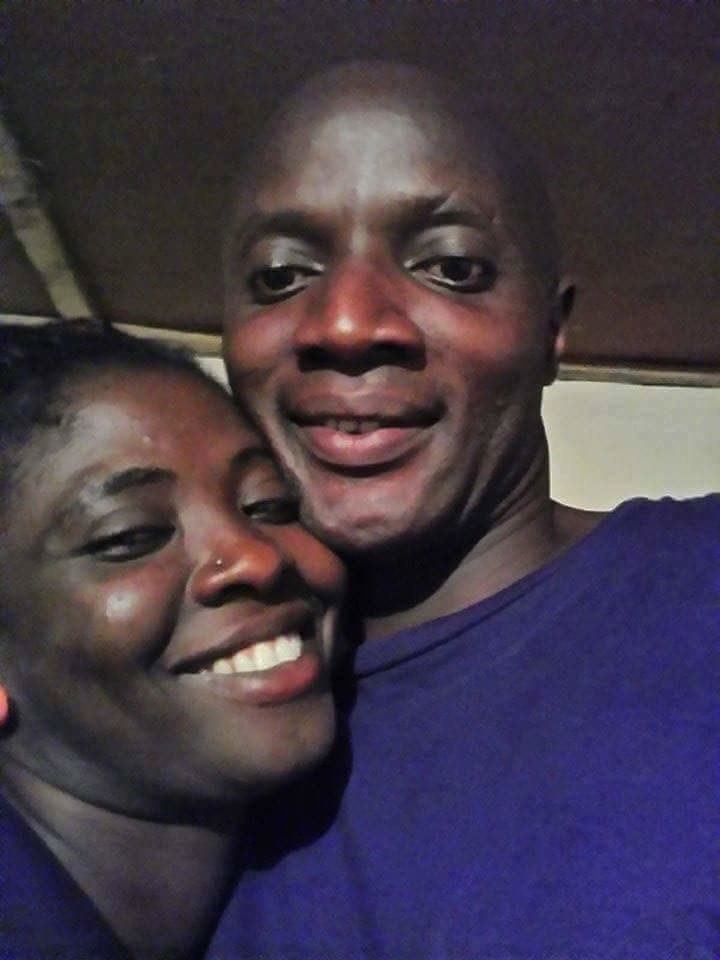 Sonel Mehta, founder of BritCits, which campaigns on behalf of families divided by the policy, says: "I do not know of any case which has caused so much torment, or been awaited with this much anticipation for the direct impact it will have on family reunification for British citizens. It goes beyond the scope of families already caught up in this.
"This judgment in the hands of seven Supreme Court justices will affect Brits who are yet to live, travel, and work in other parts of the world where they may meet the love of the life but find the road to return home subsequently blocked. Nearly five years battling to be allowed to live in your own country is unacceptable. It is time common sense prevails."