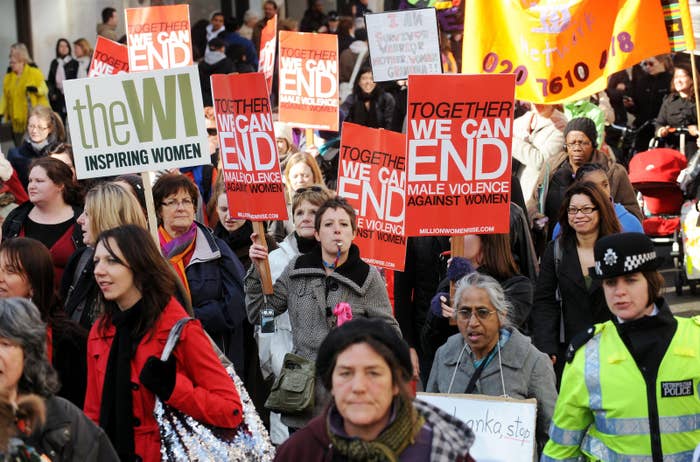 Rape victims will not be helped by the extra £20 million the chancellor pledged to spend on services supporting violence against women.
Despite Philip Hammond making a general promise that new money would support the government's efforts to prevent violence against women and girls, the small print of the Budget shows the money will only go to those working with victims of domestic abuse.
Campaigners are concerned this means that funding for rape victims may be cut. Mary-Ann Stephenson, co-director of the UK Women's Budget group, told BuzzFeed News: "We're disappointed that the government could put £5 million into marking the 100th anniversary of giving women the vote, yet funding for rape services wasn't covered directly in the Budget.
"While we're all for commemorating the vote we'd suggest that supporting victims of rape is a bit more important."
Services working with rape victims typically receive £4 million a year from the government through the Ministry of Justice's Rape Support Fund. The MoJ is currently reviewing this and the Women's Budget Group fears this will mean devolving the money to local commissioners and, ultimately, further cuts to funding.
Stephenson said the Women's Budget Group welcomed the funding for domestic abuse services, but added: "We question why there hasn't been an equivalent amount of money given to rape victims given the increase in the number of people reporting child sexual abuse. It costs rape crisis centres in England and Wales around £70 million to run existing services and they have a current funding gap this year of £10 million."
In his Budget speech, chancellor Philip Hammond said: "I will commit a further £20 million of government funding to support the campaign against violence against women and girls." A Treasury spokesperson confirmed the £20 million was only for victims of domestic violence and abuse. The fund is in addition to the so-called tampon tax, which Hammond says will bring another £12 million in support of women's charities across the UK.
The extra money for work to combat domestic abuse and violence was largely welcomed by charities in the sector – many of whom will be bidding to receive it. The Women's Budget Group, however, expressed concern that the funding was too short-term.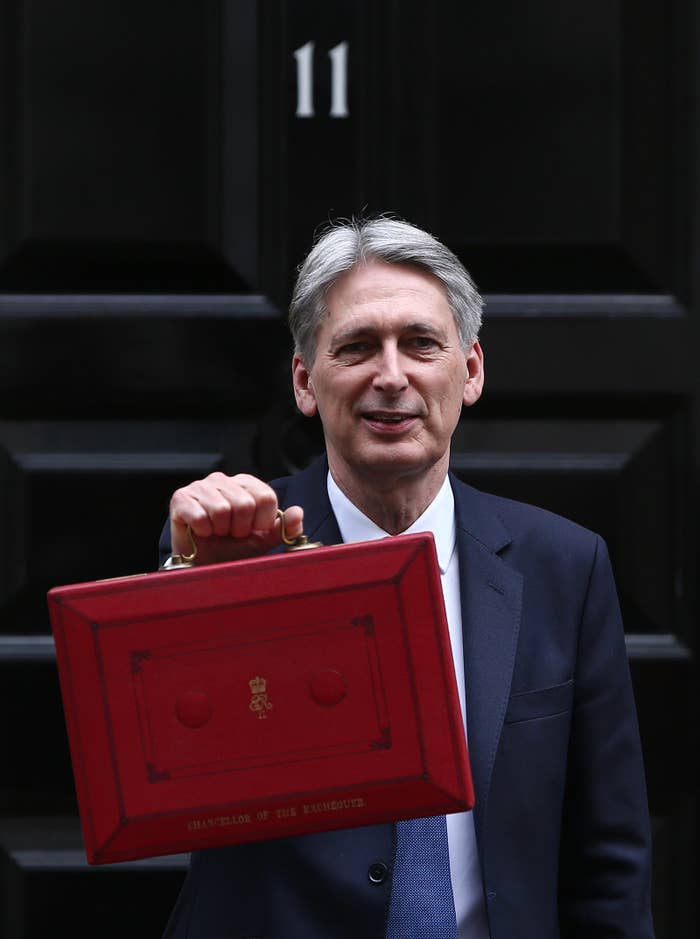 Stephenson said: "We have concerns about the fact that the extra money stops in 2020, so this represents a cliff edge for all the women who rely on these vital services. You wouldn't fund schools and A&E departments for only a two-year period, so why has this extra money been announced lasting only two years? It's not as though we expect violence against women and girls to end and for services to be no longer needed after this time."
Rachel Krys, co-director of the End Violence Against Women Coalition, also welcomed the extra funding "for life-saving support for women".
"Earlier this week it was revealed that one London council had reduced funding for domestic violence services by 75%, and we know that specialist services for BME women in particular have struggled to continue," she told BuzzFeed News.
"At the same time the numbers of women reporting abuse is raising every year. Rape and sexual violence services are struggling to survive, and if the government presses ahead with handing responsibility for funding these services to local authorities, we need to see the funding ring fenced."
Sandra Horley, chief executive of the domestic violence and abuse charity Refuge, raised concerns about the scale of funding cuts that have preceded Wednesday's announcement.
After welcoming Theresa May's commitment to tackling the crime, Horley said: "Over the last few years, specialist domestic violence services across the country have experienced severe funding cuts. In some local authority areas, refuges have been totally lost.
"Today's announcement shows the government is listening to what the women and children Refuge supports really need. Refuge hopes that the government will develop a sustainable funding strategy for refuge provision. Only then will women and children be able to access the safety and support they deserve."
Horley said Refuge was looking to the government to "ensure all its plans to support survivors of abuse – including the proposed Domestic Violence and Abuse Act – have the needs of women and children front and centre."
Polly Neate, chief executive of Women's Aid, said: "The extra £20 million of funding announced today for services to support women and children who have lived through the fear and trauma of domestic violence and abuse is desperately needed – and warmly welcomed. It's not a moment too soon, as Women's Aid's most recent national survey found that a third of domestic abuse services are running with no dedicated funding."