Theresa May Is Facing Calls To Help British-Born People Who Suddenly Discover They're Not Citizens
After BuzzFeed News revealed the case of Cynsha Best, Labour and the Liberal Democrats said she was just the tip of the iceberg and accused the government of throwing people into legal limbo.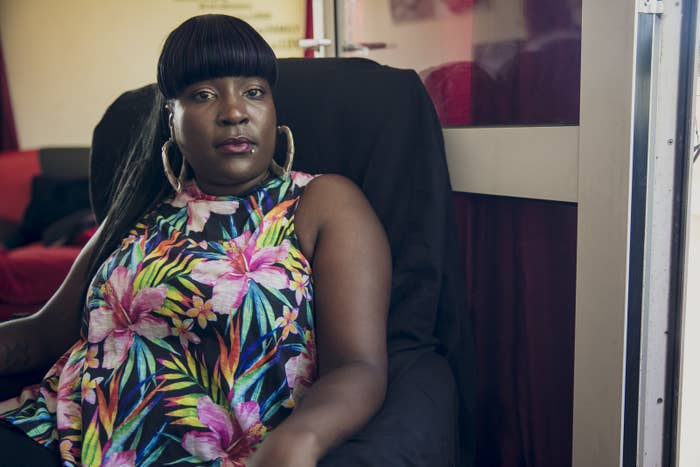 Senior Labour and Liberal Democrat MPs have demanded that the government "get its act together" and help people who suddenly find they do not have British nationality for reasons of "historical accident".

BuzzFeed News revealed this week that Cynsha Best, 31, who was born in Hammersmith and has lived in London all her life, discovered this year she was not British. She was detained for seven hours by the Home Office and asked to leave the country.
Immigration lawyers say her case is not a one-off, and that it reflects the Home Office's new hardline approach in its attempts to bring immigration down.
The department is now targeting people who have lived their whole lives in Britain and always assumed their status in the country was legal – though it told BuzzFeed News that no decision had been taken to increase refusals of applications for British citizenship, and any suggestion to the contrary was "ridiculous".
Shadow home secretary Diane Abbott said: "Theresa May's government needs to get its act together urgently.
"Day after day we hear further examples of people having to deal with the stress and misery of being thrown into legal limbo simply because of departmental incompetence and ministerial indifference.
"We need a fair and managed migration system that works in the best interest of the economy and doesn't treat people unfairly."
Best is a single mother with two young British sons. She is struggling to pay the bills after she was blocked from working or receiving benefits, and is relying on handouts from family. She is two months behind on her rent and worried that she will soon lose the small Croydon council flat she shares with her two boys.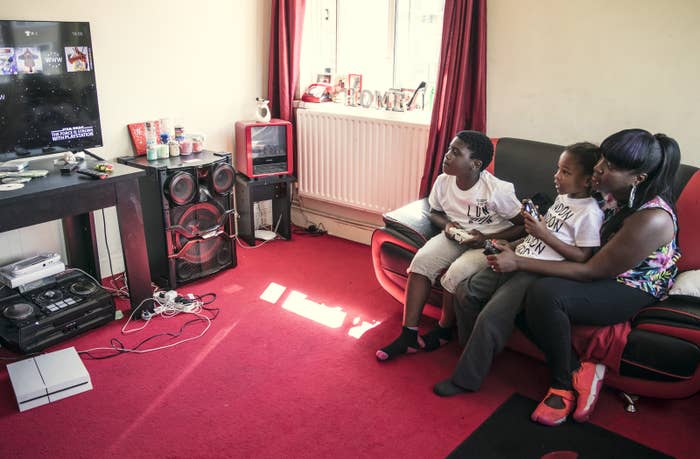 Before BuzzFeed News highlighted the case, a GoFundMe page to raise funds for Best's living costs and immigration fees had just £700. Now more than £4,500 has been donated.

A petition set up on Sunday calling on the Home Office to show clemency on Best's case has already gathered more than 8,000 signatures.
Best has been overwhelmed by the support from BuzzFeed News readers. She said: "I can't believe all this has happened in just two days. I just feel like I've got so much support. It's overwhelming. I just feel lost for words that there are so many people out there in sympathy with my case."
She added: "I feel so happy now that things might finally be getting somewhere. If the Home Office see that I've got support behind me it might help."
Best thought she was British because five generations of her family now have citizenship, after her grandparents moved to the UK in 1956. Her four siblings are all British because they were born before 1983 – when the law changed to say that even if you are born in the UK, you are not automatically a citizen if your parents are not British at the time of your birth.

Best's MP, Labour's Sarah Jones, has been looking into her case. The Home Office has advised Jones that Best should be able to apply for British nationality – but Best says that at previous Home Office interviews they suggested her choice was only between leaving the country or applying for leave to remain.
Jones said: "I have been in touch with Cynsha and I believe we've now found a way forward, but this isn't about the one case, it's about the many lifelong British residents left in legal limbo for reasons of historical accident. Clearly, the situation is unacceptable, and I will be asking the minister what can be done to find a common sense approach to resolving this problem."
The Liberal Democrat home affairs spokesman Ed Davey said: "The frightening thing is this deeply distressing case highlighted by BuzzFeed News is far from isolated. Each time we are told it is a mistake, but a pattern is emerging.
"As the government cranks up the anti-immigration rhetoric, people who have lived here all their lives and have contributed so much to this country are being made to feel unwelcome."
He added: "People like Cynsha Best clearly are British and they must be allowed to remain so. No government should be able to take that away."
A Home Office spokesperson said: "This Government is committed to delivering a fair and controlled immigration system.
"It is ridiculous and misleading to suggest that any decision has been taken to increase refusals of applications for British citizenship. All applications are considered on their individual merits.
They went on: "Ms Best has not been served with papers as an illegal entrant or overstayer and she is not subject to any removal action. We are actively investigating the best options open to Ms Best to regularise her status in the UK."