An Academic Who Found A Sex Offender Programme Didn't Work Was "Vindicated" When New Researchers Came To The Same Conclusion
An employment tribunal heard that Kathryn Hopkins, who is accusing the Ministry of Justice of bullying her out of her job, was told her findings that the therapy made rapists more like to reoffend "had been validated".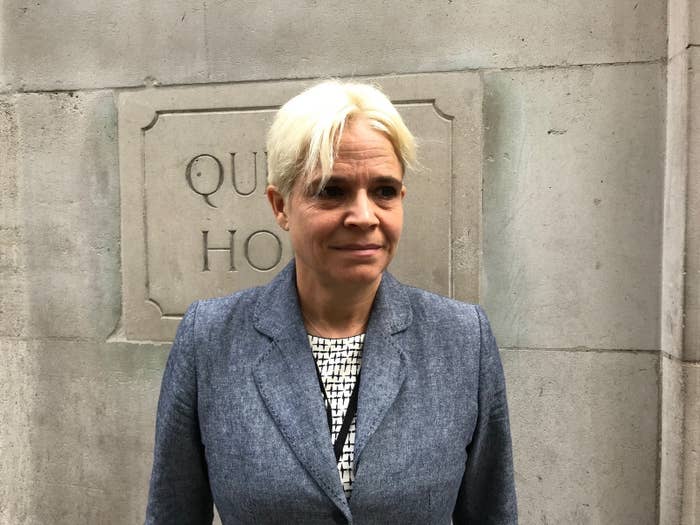 An analyst at the Ministry of Justice was told her research showing a sex offender treatment programme made rapists more likely to reoffend had been "vindicated" after a different team came to the same conclusions five years after she completed it.

Kathryn Hopkins, a former researcher for the MoJ, is in the Central Employment Tribunal in London alleging that she was bullied and sidelined by the department following her controversial findings about their flagship project for rehabilitating sex offenders.
Her research suggested in 2012 that the Sex Offender Treatment Programme (SOTP), which was used in prisons for more than 20 years, made rapists and paedophiles more likely to reoffend on release.
Thousands of prisoners serving sentences for rape, child abuse, and other sexual offences from 1991 to 2017 took part in the group therapy, which involved bringing offenders together to discuss their crimes. Among those believed to have participated in programme is the "black cab rapist" John Worboys.
Hopkins' report was sent for peer review in 2012, which recommended it could be published, subject to changes. Hopkins said the department then sat on her controversial findings for five years, reworking the research in the hope of getting a different outcome.
The MoJ said substantial changes to the report were needed to make it robust enough for publication and that concerns about the methodology by outside assessors meant it had to be completely reworked under a new lead author in 2015.
The final report, which still found an increased risk of reoffending, was not published until 2017.
By the time the new version of the research was completed, Hopkins had moved to a new job at HMRC and a message was passed to her through an old MoJ colleague that she was "vindicated".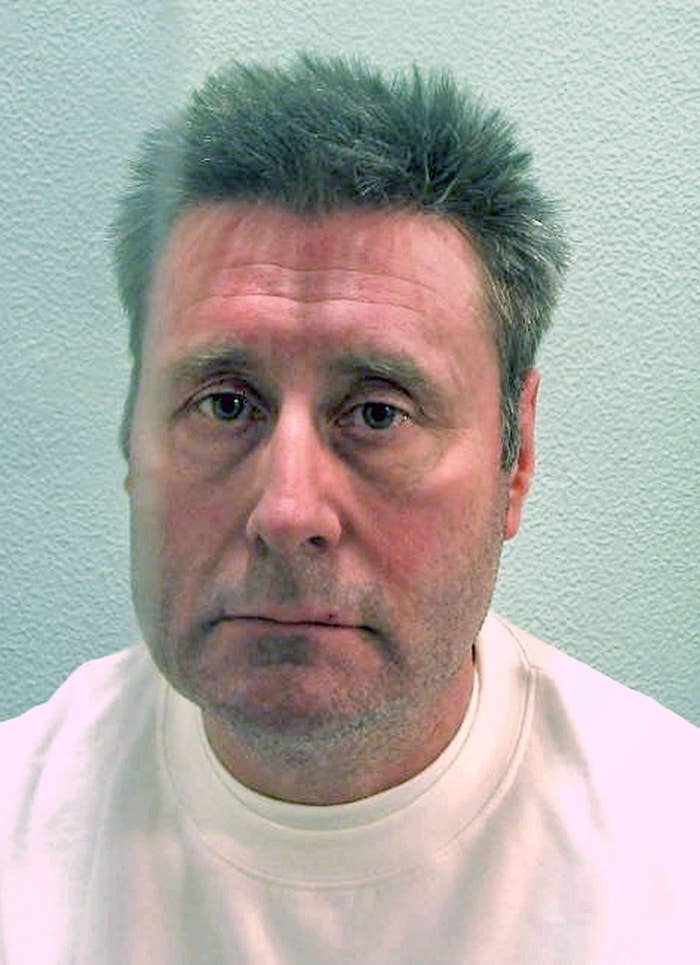 Caroline Logue, another analyst at the MoJ, told the court she was approached by the then-director of Analytical Services, Osama Rahman, in March 2017 and asked to relay a message to Hopkins. "I was told to say that her findings had been validated. He went on a little bit further to say Kathryn had been vindicated," she told the tribunal.

Recalling the conversation, Rahman himself told the tribunal: "I don't remember the exact words but both [Hopkins] and [Logue] have said I said 'you should feel vindicated' and I have no reason to doubt those were the words I said."
Rahman told Hopkins, who is representing herself at the tribunal, of his motivation to bring in new researchers to the project: "You had become emotionally attached to the project," he said. "That's not to say you're biased…you can become too attached to a project because a level of dispassion is required as an analyst."
The court also heard how Hopkins, despite working on the project for many years, was not named as one of the three authors on the final study published in 2017, but only mentioned in the acknowledgments.
Judge Lewis said: "What I'm struggling to see is how the eventual report can be seen as a completely different item from what the claimant had been doing? ... I always feel people should be credited for what they do."
Rahman said it was because a new team had been tasked with producing the work using a new methodology. "There's a difference between a long history of lots of work and the production of a report," he said.
Hopkins put it to Rahman that the department had left out her name in fear of her going public with how long they had sat on her research. She said they thought: "We can't put Kathryn's name on it because she's a whistleblower and she will tell everybody about the long and sordid history of this research."
Rahman denied this strongly and reiterated that the research was re-run because Hopkins' methods had been questioned by an independent panel and the department wanted the results to be "as bomb-proof as possible". He added: "I just wanted results, whatever way they were, that we could stand by. I got them."
He added: "It's not the case that I was trying to change results and I resent the implication of that. It didn't seem to me that this was an attempted cover-up. It seemed to me this was differing views purely on how robust it was."
The court also heard details at Hopkins' attempts at whistleblowing. In August 2014 she met the nominated whistleblowing officer for the department, Pat Lloyd, a former deputy director of the MoJ, to discuss her concern about what she saw as a cover-up of her research.
Lloyd, who is now retired, was asked by the court why, given the public protection implications of the findings and the risk of sex offenders becoming more dangerous, she had not taken more formal steps to escalate what Hopkins told her to senior officials in the department.
Lloyd said: "The impression I got was that this was very much for Kathryn an exploratory meeting — would whistleblowing be a way to get to her end goals of publishing her work?"
She added: "Really what I found was there wasn't the evidence that I could take to the permanent secretary. I didn't feel on that meeting that was where we were."
The court heard how Hopkins had time off work with stress in 2014 and told her manager at the time, Sarah Morton, that she was suicidal after a "must improve" performance review, which came after her whistleblowing meeting. Morton said Hopkins was put in the category because of performance issues including mistakes transposing data in another study and having "a very hostile reaction" to criticism of her work.
Morton said she had pushed Hopkins to do further work on the research because it had not yet met quality assurance and "the public protection implications of the work being wrong were as serious as them being right."
Hopkins told the court she made nine complaints of bullying over 2014 but no formal investigation was launched.
Elliot Shaw, a former director at the MoJ, said that the bullying allegations had been "informally investigated" and measures put in place, including changing her line manager. He said Hopkins had "said she was happy with the approach" and had not requested anything more formal to be done.
In early 2015, after the research was handed to a new team to be restarted with a different methodology, Hopkins lodged a formal grievance about the way her bullying, performance rating, and stress at work had been handled. It was not upheld.
The hearing is expected to conclude next week.
CORRECTION
Elliot Shaw's name was misspelled in an earlier version of this post.