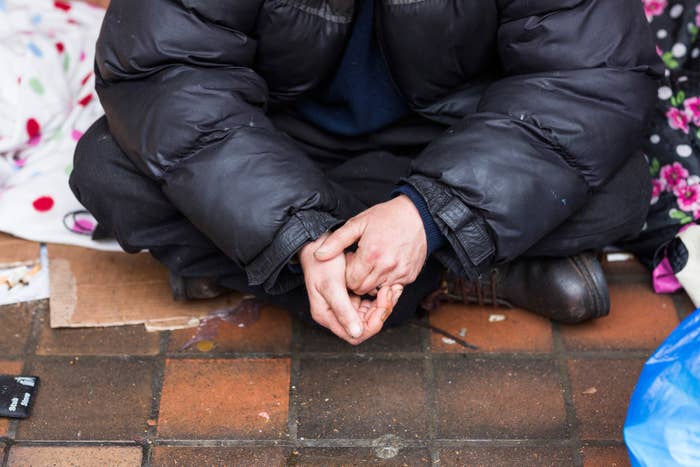 Councils that have banned rough sleeping in town centres say Home Office instructions not to target homeless people unfairly do not apply to them.
On Christmas Eve, Amber Rudd told councils not to misuse antisocial behaviour laws by targeting homeless people. But the councils that BuzzFeed News has spoken to with civil laws banning sleeping outside in city centres claimed they weren't breaching the new guidance.
Doncaster, Rushcliffe, and Shepway told BuzzFeed News the update does not apply to them.
Public spaces protection orders (PSPOs) were introduced in 2014 to restrict how a particular area can be used. Anyone defying a PSPO faces a £100 fine on the spot, rising to £1,000 if the case goes to court.
BuzzFeed News revealed on 23 December that at least 54 towns and cities were using PSPOs to penalise homeless people for begging – and in some cases simply for sleeping or loitering outside. The government introduced the new guidance the following day, out of "concern" that the orders were being used to "disproportionately target" certain groups.
The new Home Office guidelines say PSPOs "should not be used to target people based solely on the fact that someone is homeless or rough sleeping, as this in itself is unlikely to mean that such behaviour is having an unreasonably detrimental effect on the community's quality of life which justifies the restrictions imposed."
The update says the orders should be used "only to address any specific behaviour that is causing a detrimental effect on the community's quality of life which is beyond the control of the person concerned."
Rushcliffe, Nottinghamshire, has a PSPO that says "No person shall sleep in a public place," including in the open air, in a car, in a car park, in a tent, or in a caravan. But the council told BuzzFeed News it is "fully compliant" with the new guidelines.
The council's executive manager for neighbourhoods, Dave Banks, said: "Our PSPO is fully compliant with the new government guidance as it was created to specifically tackle a local problem with behaviour that was having a detrimental impact on the local community and residents wishing to enjoy our public open spaces."
Doncaster has a PSPO that bans rough sleepers from using tents or sleeping overnight in the town. The council says it complies and has no plans to amend it.
Doncaster council's director for regeneration and environment said: "The town centre Public Spaces Protection Order is not centred on enforcement but on a rounded implementation plan that is geared to helping people access accommodation and support services and to break the cycle they can be locked into."
He said the main aim of the order is "to help and support those who do find themselves homeless" and that the council did not intend to amend or change its PSPO.
In Shepway, Kent, people can now be fined for sleeping in the open, including in tents or cars. The council insists the PSPO is compliant but said it is up for renewal this year and that it will consider the new guidelines at that point.
A spokesperson for Shepway council said the order was "specifically designed to tackle individuals whose behaviour was detrimental to the wellbeing of the majority of residents and shoppers – and not to target vulnerable or homeless people who are directed to seek help from us, our partners, and charities with whom we work."
They also said that since introducing the PSPO in 2015 they had issued no penalty charge notices, adding: "Our PSPO is due for review and renewal this year and naturally we will take into account any new guidance that has been introduced since its original implementation."
Doncaster, Rushcliffe, and Shepway may not be the only councils who risk being in breach of the new guidelines, as BuzzFeed News is aware of at least 54 councils using PSPOs to ban begging or rough sleeping.
Lara ten Caten, lawyer for the civil rights organisation Liberty, said: "These councils are burying their heads in the sand. It's quite clear the government's new guidance is targeted at exactly the cruel Public Space Protection Orders they have implemented. Councils seem to think the mere existence of rough sleepers in their town centres is enough to implement a PSPO, as the responses from Doncaster, Shepway and Rushcliffe show."

Ten Caten also criticised the government for not doing more to prevent councils from ignoring the guidance, saying "ministers should have seen this response coming. The new guidance does not go far enough to address this blunt approach. It should at least make clear that a behaviour must cause 'significant harm' to be banned – but ultimately councils are under no obligation to follow this advice.
"Official guidance clearly isn't enough to persuade councils to stop targeting homeless people. The Government must scrap these widely misused powers."
Poole council is still considering introducing a planned PSPO banning sleeping in doorways. The council says it welcomed the new guidance and will consider it, but insists the proposals are already compliant.
Ian Cooke, safer communities manager for Poole, said: "In line with the new guidance, the council has actively consulted with local charities, organisations and rough sleepers on the proposed PSPOs, which will help with several problems identified by local residents and businesses relating to anti-social behaviour, drug dealing and taking. The new orders would not mean a complete prohibition on rough sleeping and we will continue to proactively work with rough sleepers to encourage them to use the full range of support available from local charities and the council."
The Home Office also said in its new guidance that councils should "consider" consulting homeless charities before introducing restrictions on homeless people and rough sleepers. However, none of the councils that BuzzFeed News spoke to were planning such a consultation in light of the new guidance.
Josie Appleton, director of the Manifesto Club, which campaigns against the abuse of civil powers, said councils appeared to have misinterpreted the rules. "There's no way you can say that sleeping has a detrimental effect on anyone," she said.
"The guidance could have been a lot stronger and the powers are still problematic but there are certain key limitations introduced by the guidance which will strongly dissuade against – or make illegal – some of the worst abuses of the power, specifically those affecting the homeless."
In Oxford a PSPO with a stated aim of targeting "aggressive begging" means sitting under cashpoints is banned. Other civil powers have been used to threaten fines for people who leave belongings out in doorways.
When asked if there were any plans to review or scrap the PSPO in light of new guidance, an Oxford city council spokesperson said: "Oxford's city centre PSPO does not target the homeless or rough sleepers."
A spokesperson for the Local Government Association, which represents councils in England and Wales, said: "The LGA is currently updating its advice on public space protection orders to reflect the new home office guidance. It's worth noting this new guidance was issued on 24 December 2017, and has been in place for just over two weeks.
"Councils will always seek to balance their responsibilities to help all our residents. We recommend all councils consider the new guidance carefully, and take the measures which will be most effective for their communities."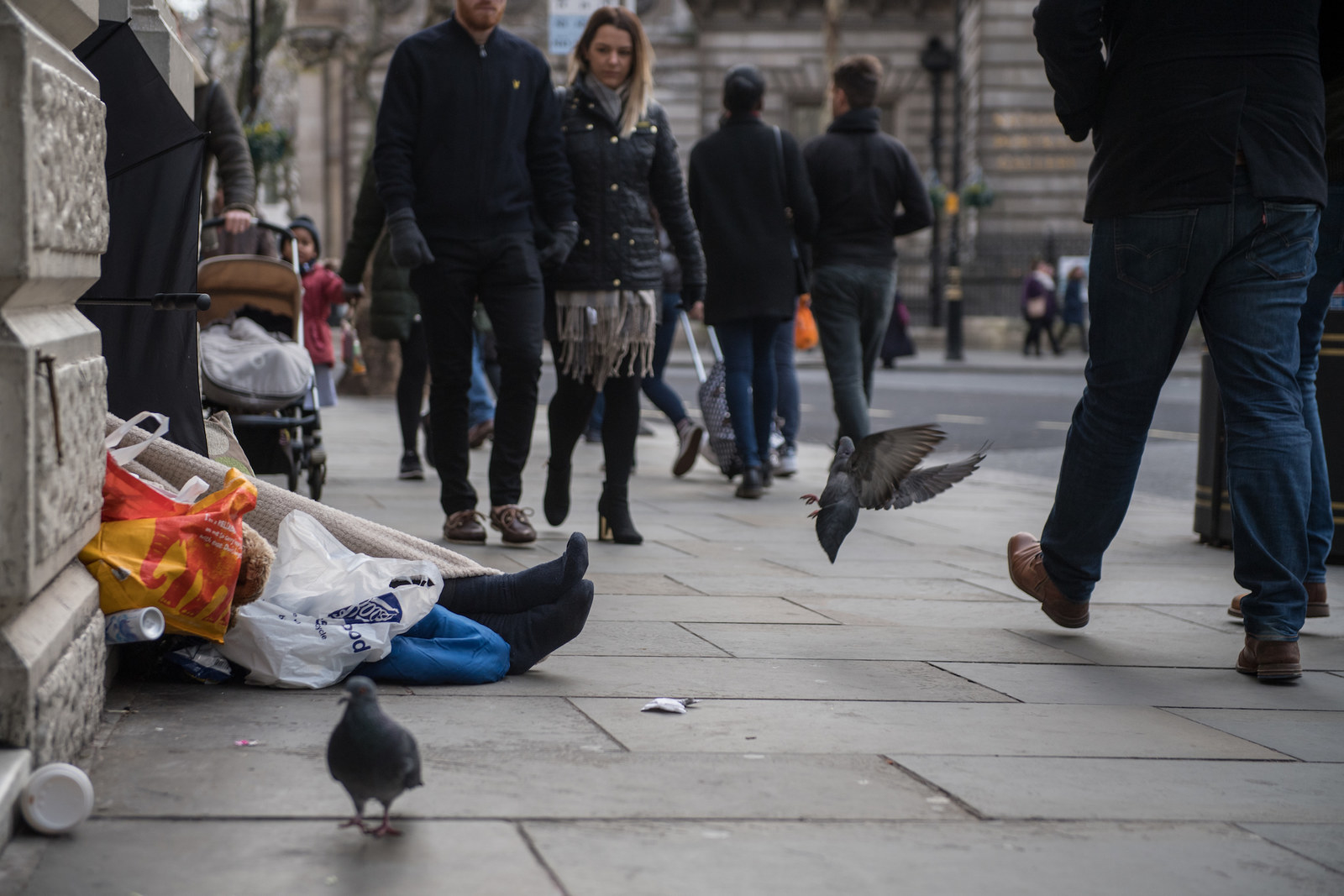 When asked to comment on whether the new guidance issued on Christmas Eve had been ineffective, a Home Office spokesperson gave BuzzFeed News an identical statement to one they sent for this article, published last month before the guidance was announced.
It says: "We are clear Public Spaces Protection Orders should be used proportionately to tackle anti-social behaviour, and not to target specific groups or the most vulnerable in our communities. It is for local agencies to determine whether their use of the powers is appropriate, and that they are meeting the legal tests set out in the legislation. We are currently reviewing statutory guidance on this and expect to publish refreshed guidance to frontline professionals in due course.
"The government is committed to tackling and reducing homelessness and to offer support to the most vulnerable in our society."