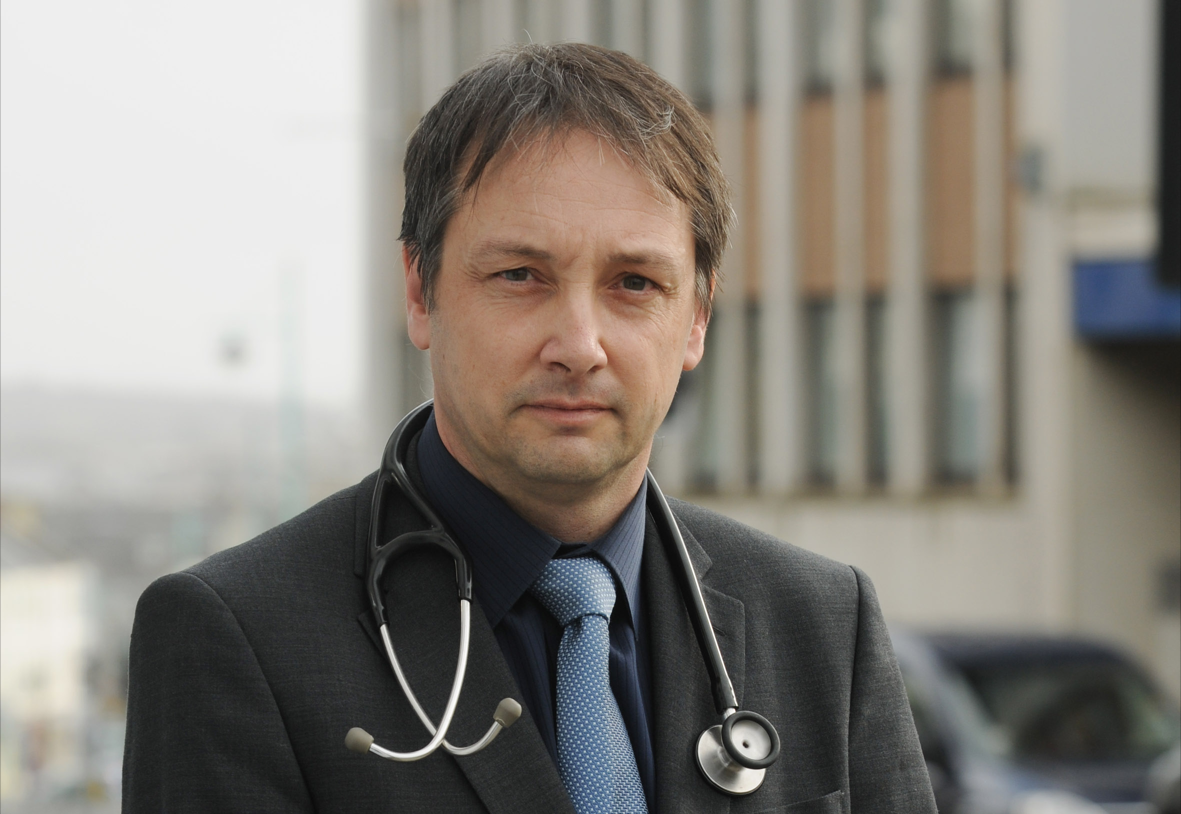 A doctor struck off for misconduct applied to take bone marrow from his wife in an attempt to save her brother, who was suffering from cancer but had previously said he didn't want a transplant, court documents published today show.
David Waghorn, who describes himself on social media as "bringing tomorrow's technologies to today's cancers", wanted the Court of Protection to rule that he could perform a stem cell transplant on his brother-in-law.
But his brother-in-law, referred to in court as SAN, had been quoted in previous court proceedings as indicating that he did not want a similar treatment – or court case – to go ahead.
Waghorn's wife, known in court as SW, has suffered a stroke and the family argued she did not have the capacity to decide for herself whether to donate bone marrow. However, the judge said there was not enough evidence to make a decision on her capacity.
The procedure carries "a significant risk of mortality" for the person receiving the donation and is not carried out by the NHS.
The judge found the operation would also have been illegal, since Waghorn is not a registered doctor.
Waghorn was proposing to perform the procedure with his family friend, another struck-off doctor, Petrus Jooste. Both doctors claimed they had chosen not to be registered with the General Medical Council.
However, it emerged they were actually both struck off in fitness for practice hearings, whose findings, the judge said, "make for disturbing reading".
Waghorn was struck off in 2013 after being found guilty of misconduct. A tribunal heard of "serious" clinical failings and a "cavalier approach" to patient safety, after he performed liposuction in "appalling" conditions in an unregistered basement clinic in Harley Street.
In language that barely concealed his incredulity that the case had ever come to court, Sir James Munby, head of the family courts, said "the application is put before me by [Waghorn's] son explicitly on the basis that those with 'clinical responsibility' for SW are two individuals who, although this was concealed from me, have in fact both been struck off the medical register, and that the relevant 'treatment' is to be provided by one of these two struck-off doctors."
He threw out the application, ruling: "As it has been presented to the court, this scarcely coherent application is totally without merit, it is misconceived and it is vexatious."
The Court of Protection's role is to make life-changing decisions for those who do not have the mental capacity to make them for themselves.
In this case, Waghorn's son took on power of attorney over SW, his mother, who recently had a stroke. Waghorn already has power of attorney over his brother-in-law SAN, who has multiple myeloma, a form of haematological cancer.
The court on this occasion did not rule if they lacked capacity to make the decisions themselves because the case was struck out. But in previous Court of Protection proceedings in 2014, a judge ruled that SAN did have the mental capacity to make decisions for himself.
Justice Munby said the family did not seem to have consulted either Waghorn's wife or her brother about whether they wanted the transplant to take place.
He said: "There appears to have been, so far as I can see, and I pressed the son on this point, no discussion or consultation with SW about this application. I was told nothing about her wishes and feelings."
He added: "Secondly, there appears likewise to have been no discussion or consultation with SAN about his wishes – a particularly egregious omission given everything [a previous judge] had said as recently as December 2014. All the son could say, in answer to my probing, was words to the effect that 'obviously he will agree because no one wants to die'."
The application to the Court of Protection was formally made by Waghorn's son, though Waghorn and Jooste both applied to be additional applicants.
The judge wondered whether there was a "wider agenda" to the case, arguing: "A curious observation at the very end of the son's skeleton argument, makes me wonder what, and who, are really driving this application.
"He is SW's son, and puts himself forward as making the application as her attorney, yet he says of the declaration he seeks: 'If granted, such a Declaration will enable the public to obtain these life-saving, and curative treatments, from family members – not only for haematological cancers such as leukaemia, lymphoma and myeloma but also for solid tumours, with minimal residual disease, such as metastatic breast, colon & pancreas.'"
Munby added: "Is there some wider agenda at work here, and, if so, whose agenda is it?"
When Waghorn was struck off, the panel ruled that he had "such a wide-ranging and serious set of clinical failings and such a cavalier and uncaring approach to patient safety that, even viewed in isolation, they demonstrate misconduct that is fundamentally incompatible with the practice of medicine."
Waghorn tried to get the well-known cancer charity Anthony Nolan to back the present case. It replied to say it categorically did not want to be involved: "Anthony Nolan's position is that allogeneic stem cell transplantation should be provided by registered specialist transplant physicians in an accredited NHS or accredited private transplant centre setting. As such we do not want to be involved in this case in any way. Please do not contact us again about this case."
When asked about practising medicine after being struck off, Waghorn insisted to BuzzFeed News that he had chosen not to be registered with the General Medical Council before he was struck off, saying: "Because we provide treatments privately we don't need the GMC."
Commenting on whether his brother-in-law actually wanted the treatment, Waghorn said: "He needs it done and he wants it done because it's the only way he'll survive. I got the power of attorney to do the legal side for him. I said 'you fight your cancer and I'll fight for your treatment'."
Jooste, the other doctor in the case, who was also struck off, told BuzzFeed News: "Doctors do not need GMC registration to practice medicine in the UK. What prevented us to proceed was the Cancer Act. The way this Judge has decided to make his argument has now legally opened the way for us to get permission from the relevant local authorities to perform the procedure without the risk of violating statute."
It is not legal to perform a transplant without permission from the Human Tissue Authority (HTA) – and an application can only be made by a registered medical practitioner.
A spokeswoman for the HTA, which was the respondent in the case, said: "The HTA was surprised to be named as the respondent in the matter of SW earlier this year – there had been no contact or information from the applicants before the papers were served – on a matter relating to a bone marrow donation involving an individual who it was claimed lacked capacity to consent to the procedure.
"The HTA's role in considering approval for cases of living donation is to ensure that – as well as no financial incentive being present – there is no coercion of the donor."
She added: "As noted by the presiding judge, The Rt Hon Lord Justice Munby, there was no appropriate evidence submitted relating to: whether the recipient wished the procedure to take place; who would carry out the procedure; expert medical evidence relating to the nature and/or risks of the procedure; and evidence that the donor lacked capacity.
"In his own words, The Rt Hon Lord Justice Munby concluded that 'evidence on all these matters is almost wholly lacking'. We are pleased to hear that the court judgment, published today, ruled so clearly in striking this case out."