It has only taken Adrian Hawkes four weeks of working as a civil lawyer to loathe his job. On the day BuzzFeed News meets him he is representing a lender that offers high-interest car loans to people with bad credit.
He already knows his opponent will have no lawyer. In the short time since he began, the 25-year-old has fought around 35 cases in courts across the Midlands, including evictions and repossessions, and says he's "never gone up against a lawyer."
"It's absolutely not fair," he says. "It's very much a system for those who know and those who can pay.
"I come out feeling like the worst person in the world because I want to help them but I can't... I'd say about half the cases I've worked on, the outcome would have been different if the other side had a lawyer."
It is now more than four years since the introduction of major reforms to legal aid, which made it harder than ever to get free access to a lawyer for those who cannot afford one. The result is that in courts around the country, growing numbers of people with no legal experience are fighting alone to hold on to everything from their homes and possessions to their right to stay in the UK or even keep custody of their children.
Official data on the scale of the problem is patchy but BuzzFeed News can reveal:
The Personal Support Unit, which works in 20 courts to provide emotional support and advice for people without lawyer, has seen a staggering 520% increase in people going to it for help since 2011.

Six years ago the PSU had 200 volunteers helping people on just over 9,000 occasions. In the financial year to 2017 more than 700 volunteers helped people on more than 56,000 occasions. This represents a quarter of all those who have received help from the PSU since the charity's foundation 16 years ago.

A previously unreported study into litigants in person published earlier this year by the University of Birmingham reveals the vast educational gulf between postgraduate qualified lawyers and those representing themselves in court.

Almost two-thirds of the almost 200 litigants in person they surveyed in Birmingham did not have A-levels. A quarter had no formal qualifications at all.

Only 45% of people said they had understood what was said in court and 22% did not have English as a first language.

BuzzFeed News spent three days in Birmingham Civil and Family Justice Centre witnessing firsthand the people attempting to get justice with no legal advice – and the lawyers up against them.
Andrew Langdon QC, chair of the Bar Council, told BuzzFeed News that leaving vulnerable people to fight their case against qualified lawyers is "simply not fair" and "bordering on disgraceful".
He said: "Barristers regularly see litigants in person who have no legal training trying to do the job of qualified lawyers in the midst of difficult personal circumstances. It is simply not fair. Not only is there a risk of injustice, litigants in person inevitably, and through no fault of their own, cause delays, which of course costs money. They can struggle to follow court directions and adhere to court timelines, they might focus on the wrong points or misunderstand the law, and they might even have completely the wrong idea as to which legal issues are relevant to their case.
"Early legal advice that used to be available through legal aid can avoid the need for costly court hearings in the first place, and where court hearings are necessary, legal representation avoids the unnecessary delays and costs that litigants in person can create.
"We live in a modern, wealthy, and democratic society that prides itself on its system of system and upholding the rule of law. It is disappointing, bordering on disgraceful, that vulnerable individuals are treated in this way."
Legal aid has been chipped away at by governments of all colours for the last 20 years, keen to cut down on the costs of the justice system. But since the coalition government passed the Legal Aid, Sentencing and Punishment of Offenders Act (LASPO) in 2012, the civil and family courts have had to cope with a dramatic change.
Nick Gallagher, chief executive of the PSU, said: "After the introduction of LASPO the number of litigants in person has gone up very noticeably across the board, and particularly in the family court.
"Every year we help more people because there are more people to help, but also because we've been expanding the number of locations where we offer help. In the last month a number of our units have seen more people than ever before. Some of these are the most established ones."
He added: "The particular concern is where one person has legal advice and the other doesn't ... I think we need to see a properly funded legal aid system. The legal aid system has never been properly comprehensive but there are clearly lots of people now who don't have legal aid who need support and would previously have done.
"I worry about the people going through the courts and the stress and strain that they're under and their ability to put across their case in such a way that they get a fair hearing."
The waiting rooms for the courts in Birmingham's Civil and Family Justice Centre aren't like the ones you see on TV. There's no grandeur or fine wooden furniture, just screwed-down chairs, stained industrial carpet, fluorescent lighting, and the constant background hum of family life. Babies breastfeed, children push toys along the floor, and toddlers gambol around, oblivious to the huge decisions being made about their future.

"It's like the social in here, you can't hear anything," one man observes, sweating nervously as he waits amid the hubbub for a duty legal adviser to help him fight an eviction.
In theory anyone facing eviction or repossession is entitled to free legal advice, but in practice, according to Hawkes, many never see anyone. "You can ask for [a legal adviser from] Citizens Advice but it can be a three-hour wait in Walsall and people go in unrepresented… I'm normally in Wolverhampton and at the moment they've only got one Citizens Advice person for Wolverhampton and Dudley, so depending on which one she's in, there's no Citizens Advice in the other one."
He adds: "The judges can only do so much. The judges try and go behind the law to help but then you get the big organisations with money appealing it until they get the decision they want."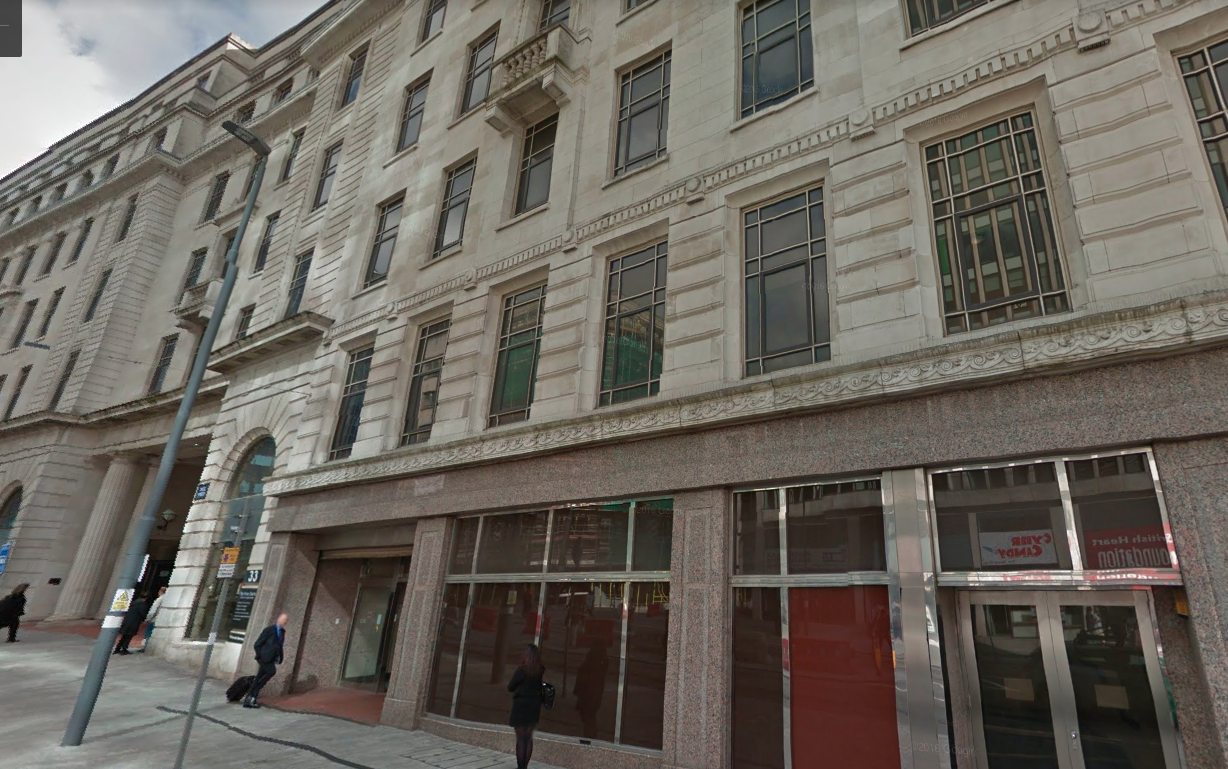 The first floor, where Hawkes is waiting for his hearing, has courts dealing with a mixture of family and civil cases. For many, a case here marks the final rung of their descent into penury – a court summons because of missed payments on their rent, their mortgage, or an ill-advised high-interest loan. Some will end the day having to give up their home.

Hawkes sits outside court 15 in a grey suit, with neatly cut hair and wireframe glasses. A few rows behind him, dressed in a leather jacket and jeans, is the defendant, Mohammed, 32.
Mohammed is several months behind on his £650 monthly payments for an Audi A7. The lender's website quotes interest rates of up to 52.7% for people who cannot get credit elsewhere.
When Mohammed had a good job as an insurance adviser the money already ate up all but £150 of his disposable income. But in January he wrote off the car at a traffic light and was unable to claim for it on insurance. A month later he lost his job, which relied on him having a car to travel to meet clients.
Now he says he is working part-time doing deliveries for a restaurant using their car. "I've left my rented apartment and moved back in with my parents with my wife. It's been a tough few months," he says.
He couldn't afford a lawyer to fight for the car but is convinced he will be OK. "I've got a genuine case to argue myself; I don't need to get someone to argue for me," he says. He has paid off £22,500 so far on the car and still owes £9,000.
The usher calls everyone into a courtroom with as much gravitas as a middle manager's office. The walls are decorated with cheap prints of beach scenes and District Judge Kelly sits, dressed like any other civil servant, behind an ordinary desk.
Soon after the case opens, the judge asks Mohammed: "Have you had the opportunity to take any legal advice prior to today?"
In a small voice he answers: "No."
When asked for his arguments, Mohammed struggles. "I'm going to make the payments, no doubt about it," he says, before explaining about losing his job and asking hopefully "if for about a year I can get some leniency for payments?"
In response, Hawkes makes a series of clear arguments as to why Mohammed is unlikely to pay.
The judge asks if there's anything further Mohammed wants to add. "Just that I paid most of my term off. It would be sad to let the car go with just £9,000 left."
In formal language the judge reads out a decision ordering the car to be returned to the lender, "pursuant to section 92 of the Consumer Credit Act 1974" and turns to Hawkes to ask what costs apply. He details a bill of legal and court fees totalling £492.
Mohammed looks on aghast, and the judge asks: "Is there anything you want to say on the subject of costs?"
He replies, his voice now just a whisper: "The amount can't be reduced to anything?"
"The claimant's ability to pay unfortunately doesn't apply," the judge explains, making an order for the costs to be added to the outstanding sum owed to the lender.
Outside, Mohammed is resigned to the decision. "At least it's closed now. I've told them the situation and it's up to them to make the judgment. I came with a sense of feeling I was going to lose the car, but never mind."
Hawkes says "it's a horrible job", and grimaces before heading straight back into court to fight another case for the same bad-credit lender.
The next defendant, who is also representing himself, has faced a similar situation. "I just fell on hard times. I was off with depression and anxiety and I had no money. I lost my job," he tells the judge.
Unlike his predecessor, he is about to start a new job and manages to avoid having his car taken away. But when it comes to being charged £492 in legal costs he is similarly taken aback. "I'm that in trouble with debts anyway, so another £500 is just a kick up the arse, if you excuse my language."
It is usually easy to spot the people facing court alone. On the fifth floor of Birmingham's main court building, where most of the family cases are heard, the litigants in person cut lonely figures. They sit beside empty chairs in the windowless waiting area and count down the minutes to their appearance. Others nip in and out of consultation rooms and chat purposefully to their smartly dressed lawyers.
The lawyers here have suitcases full of carefully arranged thick folders. The litigants in person have their case notes jumbled into shopping bags, plastic wallets. Some, ominously, have no paperwork at all.
One woman sits shuffling stacks of disorganised printouts in a giant Lidl carrier bag; a man with deep worry lines clutches a ring binder covered in butterflies and flowers and flicks through messages on his phone.
On another day, a man sits reading a copy of Metro alone. He's here to argue for contact with his child and appears to have no notes at all. Opposite him is another man, who smells strongly of booze and is also preparing to fight for access to his son. His ex-wife has a solicitor but he does not.
"It's not an even battle," he says. "Because she's made the application to the court to stop me seeing him she's on the upper hand already. Time goes away with children. I'm missing precious time and it could be another two years before I get contact."
Kate Leader, a lecturer at the University of York's law school – whose PhD focused on the experiences of litigants in person – says the imbalance is not just about capability but also having no access to the right research material to make a strong case. "It's not just a lack of legal skills, it's not having legal privileges," she says.
"If you want to access case law you need to sign in and that's not free. You used to be able to look up the All England Law reports in public libraries but these days they don't tend to have them. Everything has gone online but it's all behind paywalls. One guy was going to the pub and buying barristers drinks to get access. Others have sneaked into university law libraries."
The advantages include the most basic things – such as knowing where to go. Birmingham's six-floor court building is itself dizzyingly confusing if you're not familiar with it. There are several courts with the same numbers on different floors and little uniformity in the types of cases heard on each floor. BuzzFeed News saw several people turn up late at the front desk after going to the wrong place.
On the fifth floor, a preliminary hearing about a non-molestation order is meant to be happening. These are designed to protect victims of abuse and mean the court can compel someone to refrain from any intimidation, harassment, or threats of violence. Breaching the order is a criminal offence.
The man accused of harassment isn't in court and the woman is representing herself. She presents her arguments calmly on the whole, but it is the asides that reveal her lack of legal training. "He's a lazy person," she says, when asked to confirm his address, adding: "He probably won't turn up." And when the idea of requesting a statement from him is mooted, she interjects: "He doesn't spell well and didn't pass any exams."
The University of Birmingham's law department published research into litigants in person in the city's civil and family courts earlier this year. The study, based on almost 200 questionnaires and a further 25 interviews conducted last summer, revealed the scale of the problems faced by those going into court alone.
Having the mental capacity to take on the case was also a big issue, with 32% ticking conditions on a form relating to mental health or learning difficulties. Half of these people also ticked the box for depression.
Just 29% were in full-time work and 85% declared an income of less than £30,000 a year. More than half of this group earned less than £14,000 and 53% were on some form of benefits.
About half of the sample were in court for issues relating to family law and a further quarter to housing law. The remainder were for issues such as debt and bankruptcy, social security, and some small claims. When asked why they had sought no legal advice, the most common reason given was that they could not afford it.
Professor Robert Lee, head of the law school and co-author of the study, says: "The real issues that struck home to me when I did this study were family and housing. There were lots and lots of people at possession proceedings completely unrepresented.
"The sorts of cases now conducted by litigants in person, five years ago there would be very few. Or at least if there wasn't a lawyer it would be because it was a reasonably amicable divorce, for example.
"The judges do try extremely hard to equalise things but I just don't think it's possible. Because ultimately as a judge you can't say 'This is the point you need to make next.'"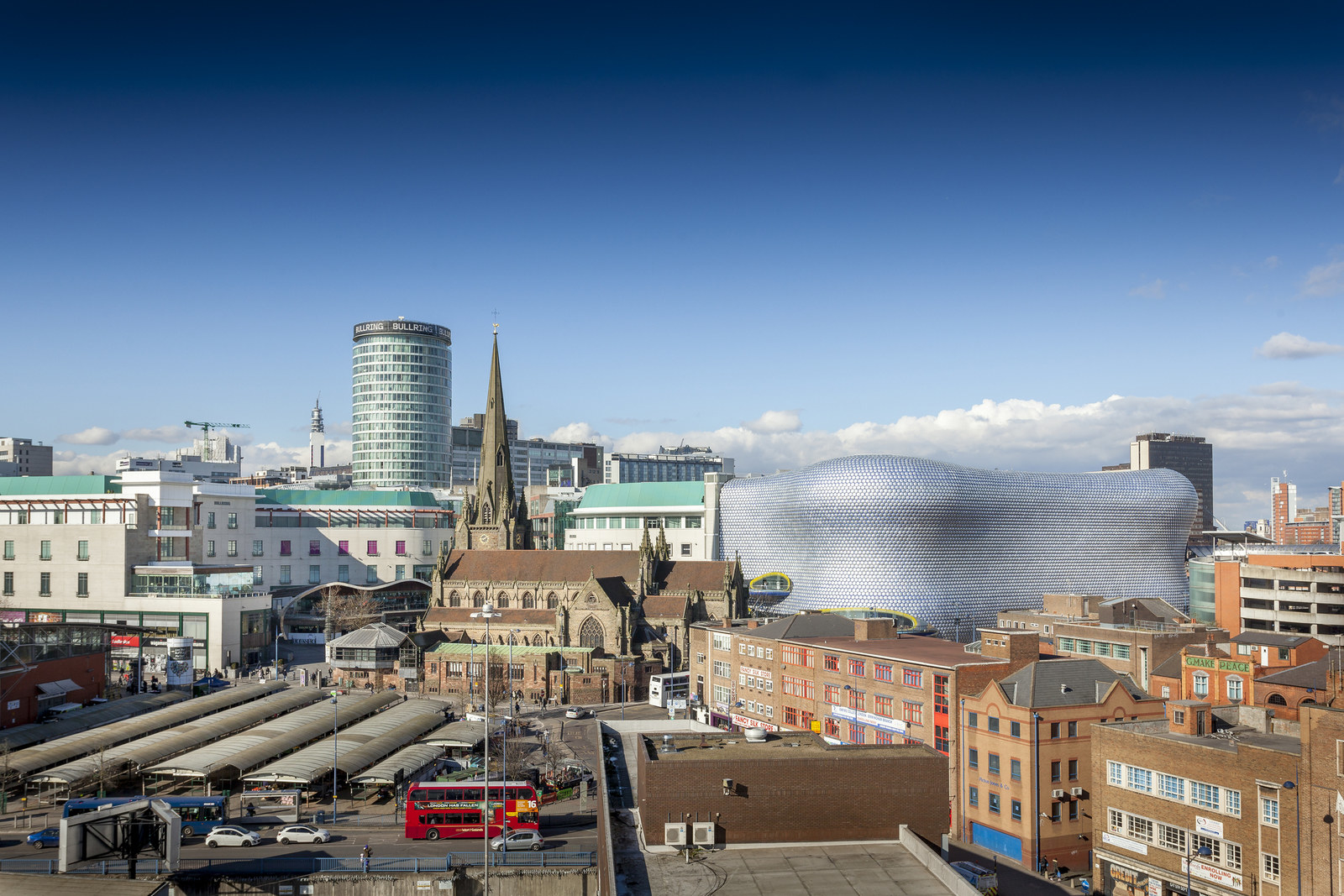 The second floor of Birmingham's court building is where the more complicated family cases are heard. It is here that circuit judges make decisions about whether a child should be taken away from parents and into care – or put up for adoption.

Parents of children about to be taken into care get legal aid, so most people here have lawyers. But not everyone. Sitting next to a vending machine listening to music from oversized headphones is a man we'll call Mr W, who is representing himself in care proceedings for a boy he once thought was his son.
The boy is one of four children who need to find a permanent home as their mother has problems with addiction. For several years Mr W had custody of the boy as his father. At the start of these protracted hearings he had legal aid and a lawyer, but shortly after the case started he made a shocking discovery. "I thought I was his father until I took a DNA test. I did have legal aid but it got dropped as soon as my DNA test come back, so now I'm representing myself."
Mr W wants an ongoing relationship and contact with the boy he brought up as a son. But to fight for it, he has to make his own case in a room full of barristers.
"Sometimes the language is hard," he says. "My education all came from after school. I left when I was about 16, 17. You don't know what etiquette to use. It's hard, innit. Sometimes you say 'mate' or 'bruv' because that's the way you speak. It's hard to make yourself sound respectable. It all sounds better when the lawyers say it."
After lunch it is his turn to ask questions of the witness, a social worker. This is his opportunity to persuade the judge to allow the maximum contact he wants with the boy he loves. Instead of steering the witness to confirm his suitability, his question is a simple one: "I just want to know how quick will it be for me to be able to have contact with him?" She suggests the next school holiday and he says "Yeah, that's sound" before adding "Is there any chance of a phone call before that?"
Judge Rowland rephrases questions to the social worker to help Mr W but there still seem to be points missing in his questioning. The social worker suggests contact could be in the school holidays, but he does not have the experience to pin down how often that will be and get it added to a care plan.
Fortunately, the barrister representing the children's interests is up next and does some impromptu advocating for him after a brief chat: "I think on his behalf he'd like it to be six times a year – could you put that in your care plan?"
The PSU office on the sixth floor, where those facing court alone come for help, is always busy. Along with Manchester and the London family court, the Birmingham PSU saw more people go to it for help during August than at any point in its history.

BuzzFeed News met one father outside the advice office who had nipped in to get tips on filling out some paperwork after his ex-wife had started trying to take their kids on days when she doesn't have visiting rights.
Speaking about his initial experience in court as a litigant in person, he says: "It's very difficult. Your voice is not heard. The last time I came the legal adviser says I wasn't allowed to use my McKenzie friend [an unqualified legal adviser]. He wasn't allowed in the courtroom. I ended up not seeing my kids for eight weeks.
"When you're in court your mind goes blank because it's about you and your kids," he says.
Now he has full custody of the children – but getting to this point involved spending thousands of pounds in barristers' fees.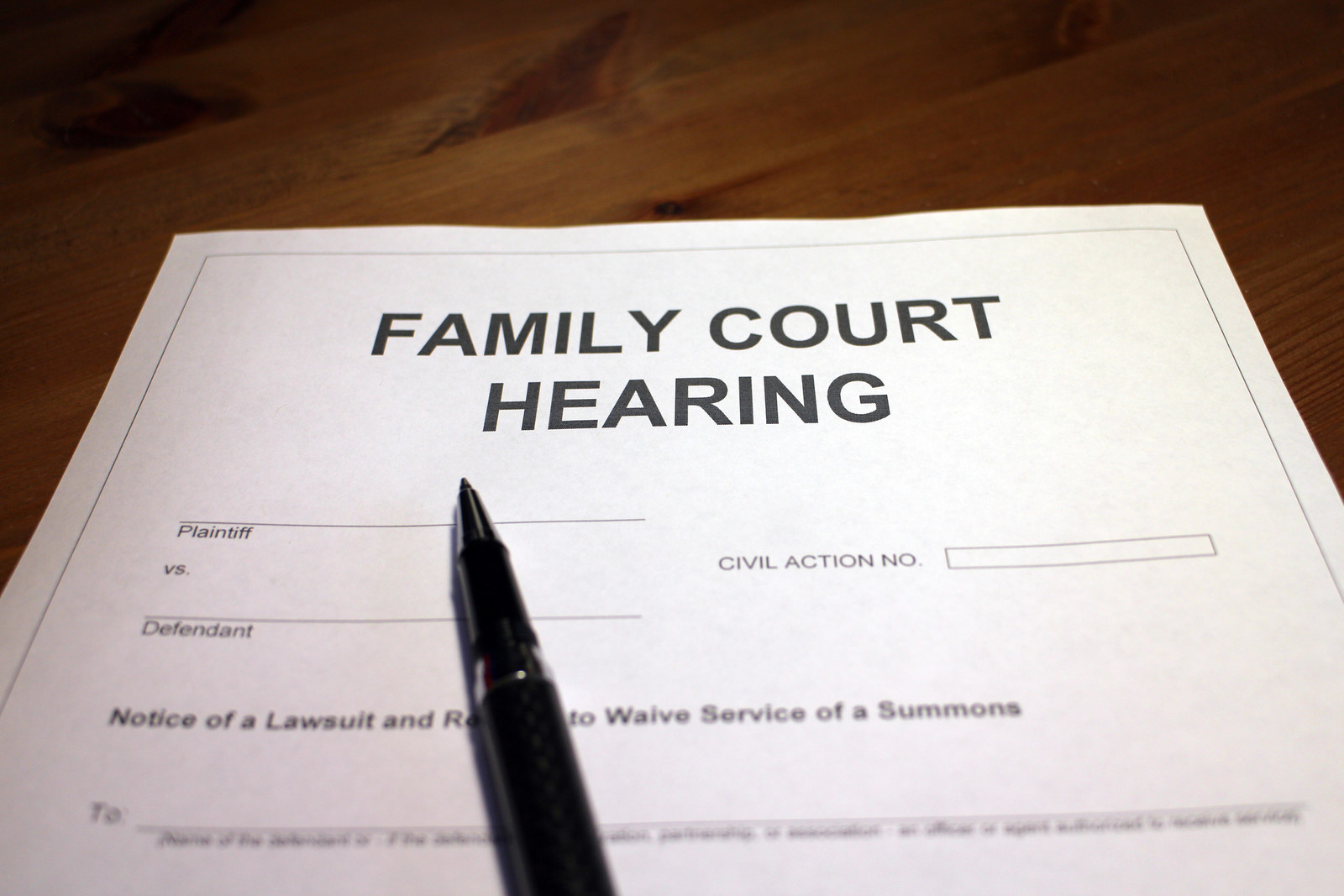 Official data on the number of people representing themselves in court is patchy and imperfect. The Ministry of Justice publishes a percentage of those without lawyers in civil and family cases, based on gaps in the court's case management system. Anyone appearing with a blank field in the legal representative box is recorded as being unrepresented. But sometimes legal advisers (not qualified lawyers) or those there for emotional support may be recorded in this box – and there will also be times where a blank field is simply to do with record keeping rather than the absence of a lawyer.

Even accounting for this, the figures suggest a growing problem. According to the MoJ, in a quarter of all civil cases fought in the first quarter this year, the defendant did not have a lawyer, an increase of 9% on the same quarter last year. In private family law cases with at least one hearing, the proportion of parties with legal representation dropped from 60% in 2012 to 33% in January to March 2017.
There are signs that the cuts to legal aid have been deeper than intended. LASPO was expected to save £450 million a year in real terms – but last year spending was down £950 million compared with 2010.
The drastically reduced legal aid budget means the income cutoff for support is tighter than ever. The judge deciding on the withdrawal of treatment for sick baby Charlie Gard expressed his incredulity that the baby's parents, a postman and a carer, had not qualified for legal aid despite having stopped working to care for their son. They only managed to get a barrister after the law firm Bindmans stepped in to work pro bono.
The government is legally obliged to review the impact of these changes, but has no plan to do this before 2018, despite mounting calls from senior figures in the legal world to address the issue as a matter of urgency.
Commenting on the delay, Langdon, chair of the Bar Council, says: "We have been calling for several years for the government review thoroughly the impact of the Legal Aid, Sentencing and Punishment of Offenders Act. That review cannot come soon enough."
For some people, representing themselves in court is not a disaster – it is a practical and cost-effective way of resolving minor matters.

Heather Katsonga-Woodward bounces her baby daughter on her knee as she makes her case in the small claims court. She runs a business and is a former investment banker and her husband is a paediatrician.
"It would have cost about £1,200 to defend myself and for me that's a huge expense," she says. "In theory I could afford it but is it worth it? We couldn't justify £1,200. It's a significant cost even for two people with significant incomes."
The hearing in the small claims court is over unpaid ground rent on a property the family no longer lives in. They argue that letters asking for the rent – and summoning them to court – were sent to the wrong address and have applied for a judgment made in their absence to be set aside.
Katsonga-Woodward argues clearly, using the law and delivering her case without any emotional asides. "I'll just emphasise section 166 of the Housing and Planning Act," she says dryly, summing up her case with a technical ease not seen from any of the other litigants in person BuzzFeed News witnessed.
After an anxious wait outside, the judge summons everyone back in court. The judgment is set aside, giving them 28 days to prepare a fresh case. In her summing up, the judge praises Katsonga-Woodward for her "convincing oral evidence".
This is not typical.
Lucy Reed, a barrister who has written a handbook for litigants in person in the family court, says: "Some litigants in person are quite able to hold their own but quite a lot are not and they feel even if they are articulate, people can just clam up in court. If it's your life and your family it's very difficult to sift the wheat from the chaff and identify the elements of the case that will help.
"I worry that there will be some litigants in person who felt unable to present a strong case – or have not identified the strong elements of their case. There'll be some who are intimidated and feel unable to engage with the process."
Private family law cases no longer qualify for legal aid unless there is an allegation of domestic abuse. Lawyers argue this creates a strong incentive to allege abuse in order to get legal help to win custody of children. BuzzFeed News has spoken to one mother who has not seen her child for several weeks. Her ex-husband applied for a non-molestation order and accused her of physical abuse, acquiring legal aid for a lawyer in the process. She is preparing her case with no legal help.
The outgoing president of the Supreme Court, Lord Neuberger, made his concerns about the unpicking of legal aid plain before retiring. In a speech to the Australian Bar Association this summer, he said: "In 1999, civil legal aid was severely restricted and was replaced by a system which was frankly very hard to defend."
He argued that the 2012 Act had resulted in a "severe shrinking" of the legal aid available in family and civil cases, adding: "Apart from being inherently questionable, such policies can have unattractive, albeit often predictable, unintended consequences: For instance, limiting legal aid in disputes between husbands and wives to those involving domestic violence encourages people to make allegations of domestic violence so as to qualify for legal aid.
"These changes over the past 20 years in civil and family legal aid have resulted in many people being faced with the unedifying choice of being driven from the courts or having to represent themselves. The substantial increase in litigants in person represent a serious problem for judges, for court staff, and for other litigants and their lawyers."
A Ministry of Justice spokesperson said in response to BuzzFeed News' questions: "Since 2015, the government has invested £5 million of funding to support litigants in person through a range of measures designed to provide additional information, support, and guidance led by the advice, voluntary, and pro bono sectors.
"Legal aid resources are focused on those who most need legal advice or help. We are implementing changes to make it easier for victims of domestic violence to access the financial support needed for legal representation."
Speaking on the phone a week after he first met BuzzFeed News, Hawkes, the lawyer who spent the day arguing for the high-interest lender, has clearly had enough. "I'm thinking of swapping over to family law or to try and join the CPS," he says. "I'll stay at this until I get another offer and jump ship. It might even be before that because of how emotionally draining it is. I'm effectively playing the bad guy when I signed up to the law to help people."