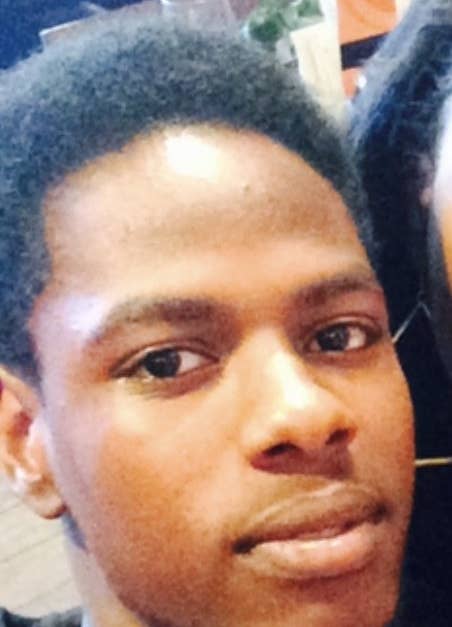 A man who fears his life would be at risk in Jamaica was due to be deported there on a charter flight until getting a last-minute reprieve from the Home Office.

Romaine, 24, has lived in the UK since he was 5 and came to Britain after his father fled following serious death threats for his police work. Romaine considers himself British, says he has no family in Jamaica, and cannot remember living there.

Until Tuesday afternoon, Romaine was expecting to be deported imminently on the next flight. The Home Office changed its position following further legal submissions and inquiries from BuzzFeed News.

His lawyers feared he would be among those on board the Home Office's first mass-deportation flight to Jamaica since the Windrush scandal broke last year. Around 50 people are expected to be removed on a specially booked plane on Wednesday.
The Home Office initially advised Romaine's lawyer that it would not say if he was on Wednesday's charter flight, which his lawyer took to mean it was likely he was. Later in the day, following BuzzFeed News' inquiries and the threat of a judicial review, the department cancelled his removal until the submissions have been processed. He is still at risk of deportation.
Romaine is currently in Colnbrook detention centre in Heathrow, where he was taken after serving three years in prison for grievous bodily harm for his role in a fight when he was just 18. The assault took place shortly after what he describes as a racially motivated attack on his father outside a pub.
Romaine says his father arrived home covered in bruises and shaken up, saying he needed to go back to the pub to get stuff back that was stolen from him. It was his father who led the retaliation, coming home, picking up Romaine, and arming himself with a wrench. Romaine said he went with his father out of loyalty and though he also carried a tool, he did not use it. Romaine had no previous convictions.
When sentencing the father and son in January 2016, the judge said: "There is mitigation in terms of what happened to you beforehand, which was clearly wrong."
Romaine had a clean record in prison and probation officers assessed him as no threat to society. Before going to prison he was employed full-time in customer service and did community work with care-leavers. The judge even commented in sentencing remarks "you are clearly a nice young man" and was reluctant to give a harsh sentence.
Romaine's lawyer says the Home Office had not considered the serious risk to his life on returning to Jamaica. In a sworn statement sent to the Home Office, his father says that he left Jamaica in 1993 because of multiple threats to his life and that Romaine is at risk of being killed if he goes back.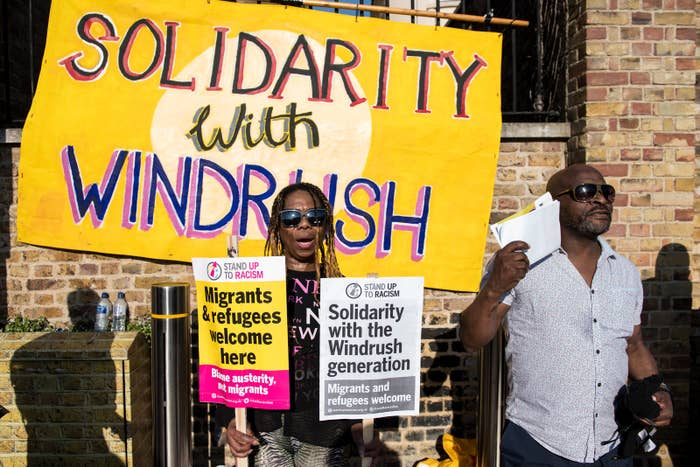 In his statement, Romaine's father describes how he killed a serial killer and notorious criminal while working as a police constable in Jamaica in 1993. He says the criminal had political connections that meant a hit was put out on him, and gangsters were sent to kill him on two occasions. He says he was advised to leave the country by senior police officers and that many of the important people responsible for the hit being taken out are still in Jamaica today and would target his son.

He wrote: "I still have a lot of fear for my life and now I fear even more for the safety of my son Romaine, it would be a dangerous prospect if we were to go back to Jamaica to live permanently because the system unfortunately is very corrupt and information leaks to and from both the criminals and police."
David Jones, Romaine's barrister at Garden Court Chambers, said: "The incident was in '93 but if you fall on the wrong side of the wrong people, you can be quite vulnerable regardless of the passage of time."
He added: "Romaine doesn't represent any kind of risk to anyone going forward. He was assessed as very low-risk. He was there to support his father rather than being something that he would have set out to do."
Romaine has been engaged since 2015 and his fiancée is a trainee midwife who cannot relocate to Jamaica.
He told BuzzFeed News: "It's difficult for me to even comprehend as I've lived in this country my entire life. I came here as a 5-year-old and I have no memories of Jamaica. All my family: my brothers and sisters, my nieces and nephews, my cousins, my auntie and uncle, my stepmother, my fiance and all of my friends [are here]. My entire life is in England; I've got nothing in Jamaica. If I go there I'll be homeless.
"Going there is just going to destroy my life. I feel let down because I've always identified myself as British. People assume I was born in England because of my culture."
Romaine was in full-time work at the time of his arrest. He says he will always regret his actions that day.
"I was 18 at the time. A lot more immature than I am now. It was an impulsive action. I knew that my father had been assaulted and I'd never experienced something like that. It was hard for me to swallow.
"It was blind loyalty to my father. He didn't ask me to do anything, I just walked with him. Now I look back and think I wish I'd stopped and thought about what I was doing. In my nature I'm not a violent person. Anyone who knows me knows that."
His seven-year sentence was reduced to six on appeal. He spent three years in custody, had no disciplinary actions against him, and was assessed on release as presenting a low risk of harm or reoffending.
He said: "It's a difficult one to swallow when the prison system see me as not a threat but the Home Office want to put me in the bracket of a danger to the public."
In 2007 the Labour government introduced rules that foreign nationals convicted of crimes with prison sentences of a year or more were automatically deported. Because Romaine's sentence is well in excess of a year, he has struggled to fight his removal.
His cousin, Khadijah, said: "I understand the Home Office has to do its job but they haven't looked at the bigger picture, which is that he's been here since he was 5 years old. All his family are in the UK. Who will help him? It's just devastating."
She added: "In Jamaican culture if they can't kill you they'll kill your family. Romaine is going to be sent back to a country where he's going to be targeted.
"We accept that he made a stupid and really big mistake but he's paid for it. I don't think the Home Office has looked into the deeper issue."
Commenting on the last-minute change of heart by the Home Office, which echoes a similar decision on Monday, Satbir Singh, chief executive of the Joint Council for the Welfare of Immigrants, told BuzzFeed News: "It's all good and well on a case-by-case basis to say as soon as we were alerted to a mistake we rectified it. Don't make mistakes — these are people's lives. The home secretary isn't working at Deutsche Bank any more; this really matters."
He said of the decision to deport Romaine: "It's grotesquely unfair, particularly if someone's been here since they were 5. There's no 'where you come from' for that person to go back to. This is where they come from now. It's disgusting."
Singh believes mass-deportation flights should be halted until there is more evidence that the Home Office has improved its decision-making in the wake of the Windrush scandal. "Ten months on from the biggest scandal to hurt the Home Office for a very long time, with no evidence that the home secretary has learnt these lessons, they are ordering flights to remove people in the knowledge that their decision-making system and their systems for carrying out these deportations are still deeply flawed."
The Home Office had not responded for requests to comment on its handling of the case at the time of publication. It does not routinely comment on individual cases, but in a statement a department spokesperson said: "It is only right that we seek to deport foreign nationals who abuse our hospitality by committing crimes in the UK. This ensures we keep the public safe.
"All individuals on this charter flight are serious criminals."
UPDATE
BuzzFeed News has removed Romaine's surname following publication.