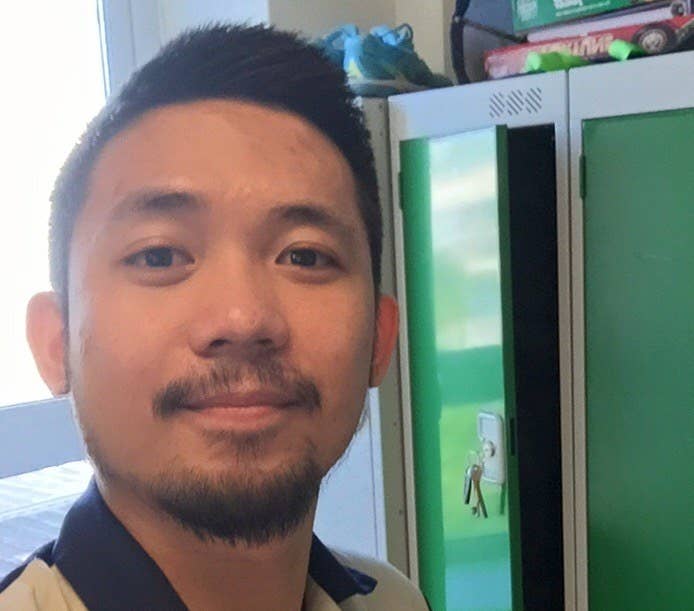 A "highly respected" cardiac physiologist who was recruited from the Philippines because of NHS staff shortages is facing deportation along with his wife, an experienced nurse, because they briefly accepted child benefit for their son.
Paul Ermitano has been an essential part of Poole Hospital's cardiac team for more than three years, and his wife, Jamila, was a popular assistant practitioner on the respiratory ward. Last week they had to stop their shifts at no notice because the Home Office removed their right to live and work in Britain.
When applying to renew their visas earlier this year they wrote on the form that they were claiming child benefit. They had assumed that their 15-month-old son, who was born in Britain, was eligible for it, and HM Revenue and Customs had not raised any concerns.
But the Home Office wrote to them in July saying that their son was not eligible and that receiving it meant they had "failed to comply with conditions" attached to their working visas.
The couple say it was an innocent mistake and immediately repaid the money in full. But a further review of their case concluded in August with the same outcome. Last week they were sent a letter from the Home Office saying they must cease work and leave immediately or they would be "liable to be detained and removed".
A letter of support from senior colleagues at the hospital describes Paul as a "highly skilled, highly respected" member of "a very short staffed" cardiac team, whose loss will make NHS patients suffer.
It says that Poole Hospital has rising waiting times for cardiac tests, particularly for cancer patients waiting to start chemotherapy. Two unfilled vacant posts and a national shortage mean they are already unable to recruit "despite repeated job adverts".
Paul told BuzzFeed News on Monday: "I had to abandon my shifts because I'd be prosecuted if I'd gone to work. The doctor just said that they've had to cancel 12 patients' heart scans in one day just because of me."
The couple had been planning for a future in Britain but over the last week have sold most of their possessions, including toys and almost all their furniture, assuming the worst.
"We planned to buy a house here and for our kids to go to school here. This has been a terrible experience.
"We're selling everything to minimise money loss. We don't have a table and chairs; we had to sell them."
Dr Christopher Boos, a consultant cardiologist at the hospital and a friend of the family, told BuzzFeed News: "There've been massive shortages in his position. We have been short of staff in this position for a number of years.
"When I heard that his visa had been declined I was very, very upset. He's been such a superb colleague and he's integrated so well into English life. … He's an extremely able colleague and we don't want to lose him."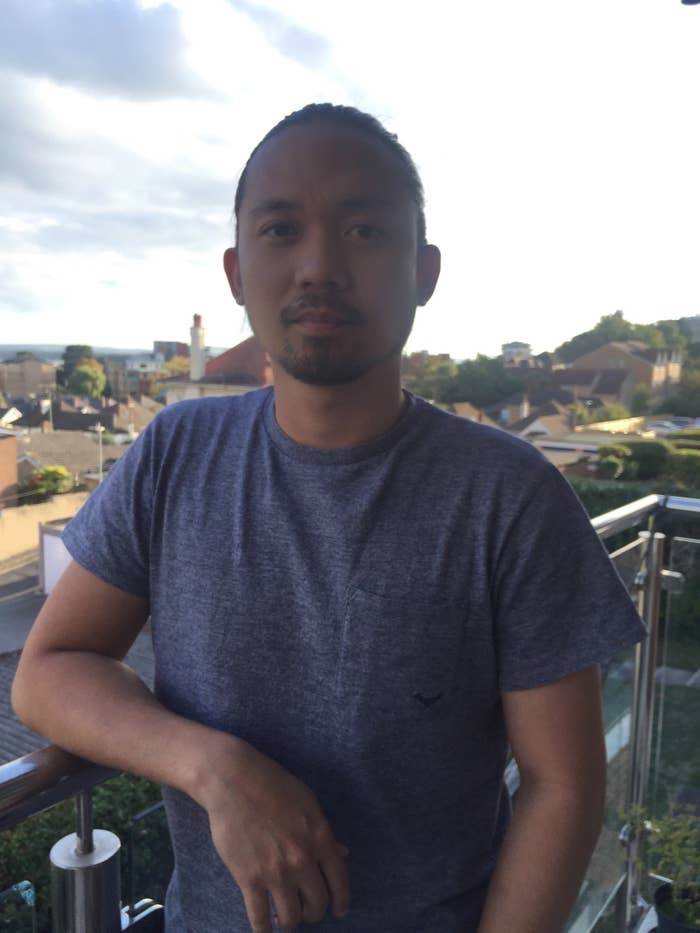 A petition campaigning for them to be allowed to stay in Britain only went live late on Sunday, Sept. 30. It quickly picked up momentum, gaining more than 1,600 signatures in 24 hours. The family's local MP, Conservative Robert Syms, has also raised the case with the Home Office, which now says it is looking again at the case.
Dr Ben Neate, a GP specialising in cardiology who worked alongside Paul, started the petition. He said: "I was devastated when I heard about Paul and the family because they're lovely people and they've given up their lives to come here and help us when we needed them. I thought it was grossly unfair that they were being sent back.
"Paul is lovely with the patients. He's unassuming, respectful, and non-imposing. He's an absolute asset to the team as a colleague and delightful to work with."
Jamila is now six months pregnant with their second child. Because they are now no longer eligible for any NHS treatment, even if they could stay until the birth, they risk facing a massive bill, particularly as her labour with their first child was complicated.
Paul said: "If my wife could stay for the delivery we'd have to pay around £4,000 for the caesarian section alone, not including doctors fees. That could leave us bankrupt."
Jamila was working in Dubai before joining Paul in Poole once he had been in Britain six months. An experienced nurse, she was working on the respiratory ward as an assistant practitioner, waiting to pass tests to practice nursing in Britain.
One of her colleagues, "Hannah H", signed the petition saying, "I have worked with Jamila, she is honestly the nicest most hardworking person and a credit to our NHS. To have this happen to her family is an absolute travesty. I sincerely hope the government will reconsider and extend their visas."
While BuzzFeed News was interviewing Paul, the Home Office called Jamila to advise they would be looking again at the case.
It was the first time the couple had been called by the Home Office since the ordeal started. Seconds earlier, Paul had just said: "The Home Office are not really listening to our support letters; they're just focused on the mistake we made."
Speaking afterwards, Paul said, "They've never called before. It was really shocking." The sudden U-turn is typical of cases which receive media attention and viral petitions. BuzzFeed News has revealed that this rapid response to solving high-profile cases was a deliberate policy change brought in by Amber Rudd in 2017.
A Home Office spokesperson said: "We have contacted Mr and Mrs Ermitano to advise that their application will be reconsidered."