"Captain EO" is a 3-D movie starring Michael Jackson made for Disney theme parks in 1986.
There's alot of this in it: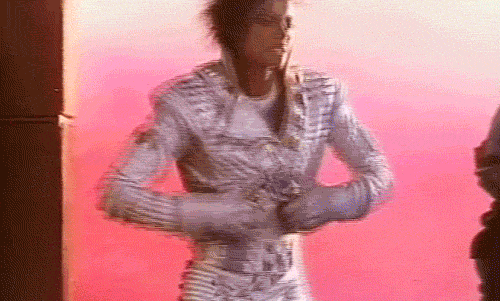 And this: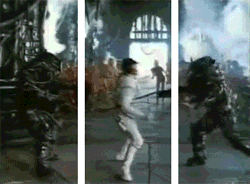 It has a motley crew of creatures.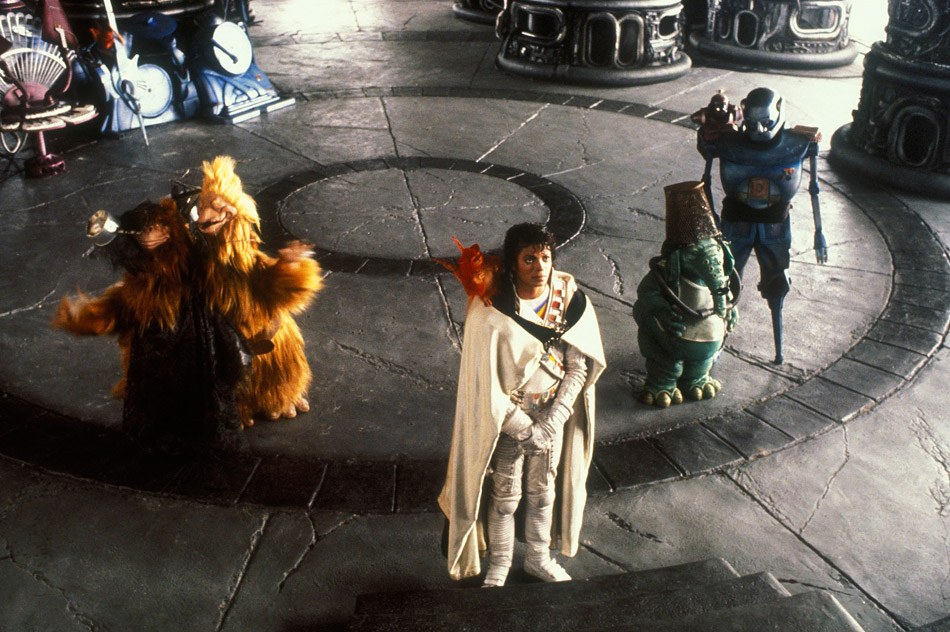 It has one of the greatest dance numbers of ALL TIME.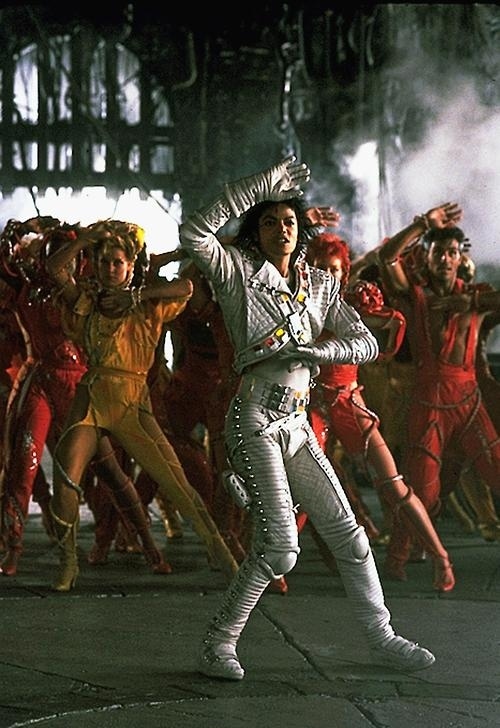 Anjelica Huston as the Supreme Leader will haunt your dreams.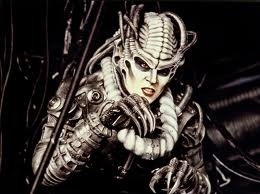 Captain EO fells the Supreme Leader with a very serious "Woo!"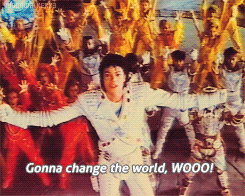 And it ends with a happy dance sequence!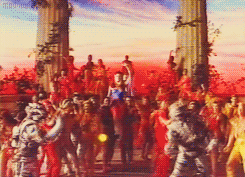 It's grand opening was held on September 12, 1986 at EPCOT Center.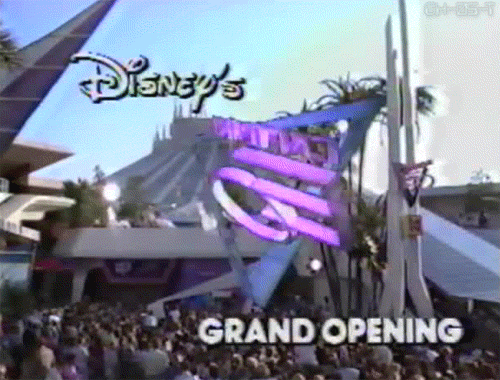 At the time, it was the most expensive film ever produced on a per-minute basis.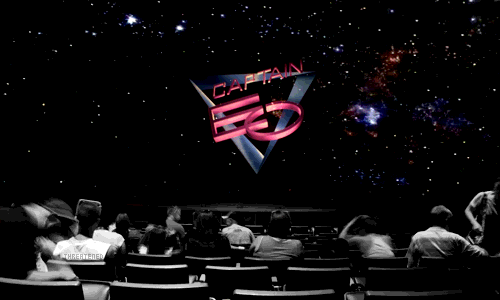 Just take a look at the movie's credits: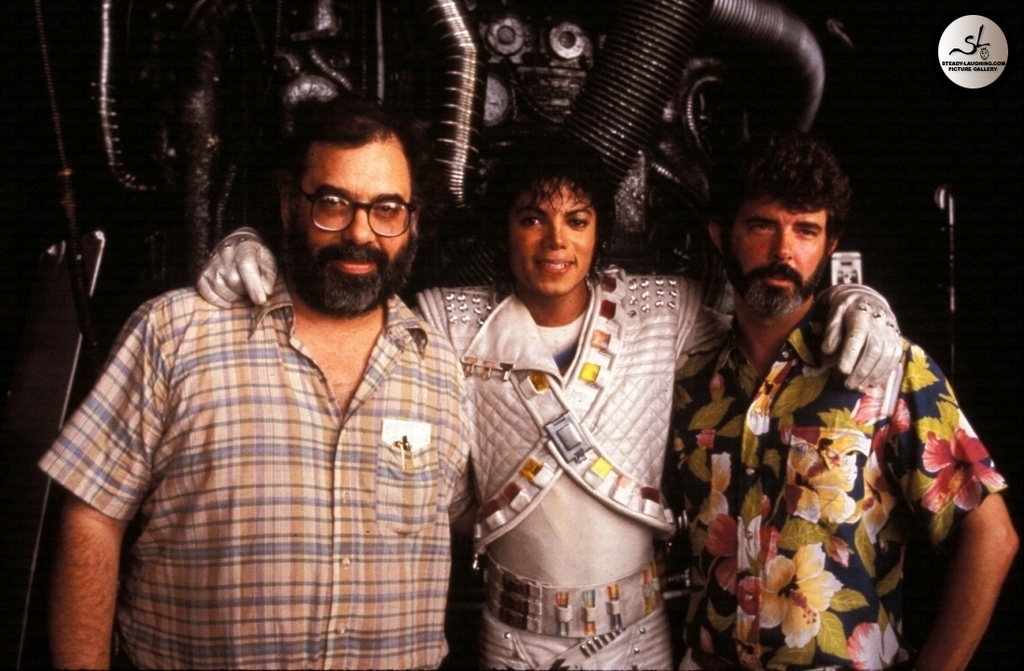 It was beloved by all. So much so that these cast members at Euro Disney filmed a re-enactment.
Fun fact: Comedian Doug Benson was one of the back-up dancers.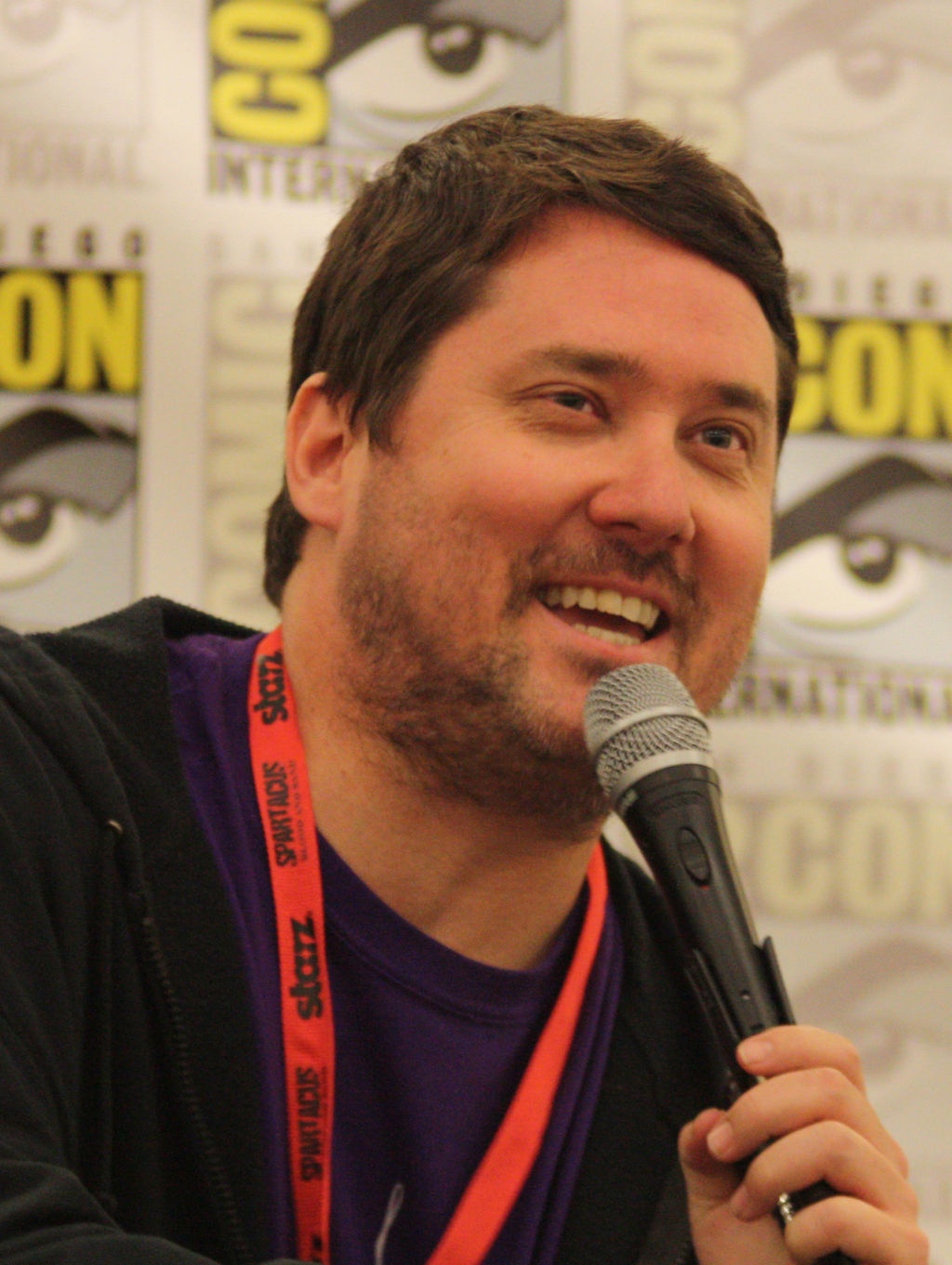 It closed in most Disney parks in the mid-nineties.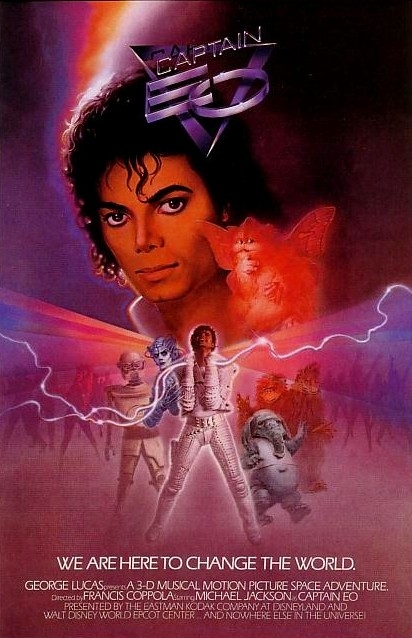 It regained popularity after the death of Michael Jackson in 2009.