Donald Trump Reckons Britain Is "Better Off Without" The European Union
The migration crisis has been a "horrible thing" for Europe, the presidential hopeful warned.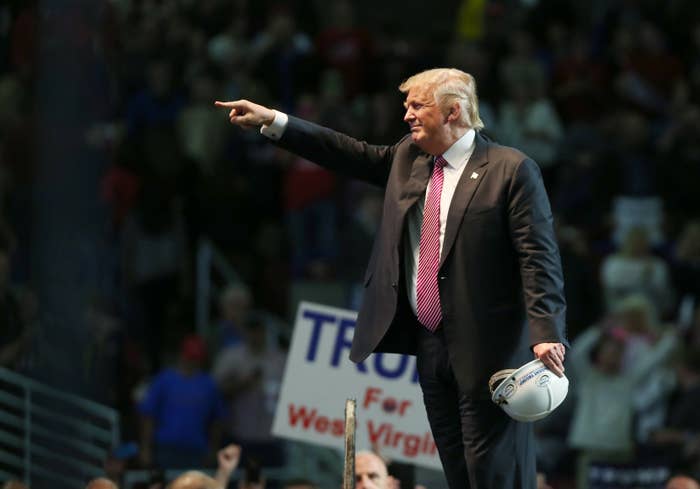 Donald Trump has declared that Britain is "better off without" the European Union, in part due to the "horrible" migration crisis.
The US presidential hopeful insisted he wasn't making a "recommendation" but his "feeling" was that the UK should cut ties with the bloc.
The Republican billionaire's assertion comes two weeks after outgoing US president Barack Obama urged UK voters to back Remain in the 23 June referendum, warning that otherwise Britain would be "back of the queue" for trade deals with America.
Trump told Fox News on Thursday night: "I think the migration has been a horrible thing for Europe. I looked at Germany. I looked at different countries, even parts of Sweden, where they've never had a problem in their life and they're going through hell right now.
"You look at what's going on with that. A lot of that was pushed by the EU. I would say that they [the UK] are better off without it, personally, but I'm not making that as a recommendation, just my feeling.
"I know Great Britain very well. I know the country very well. I have a lot of investments there. I would say that they're better off without it. But I want them to make their own decision."