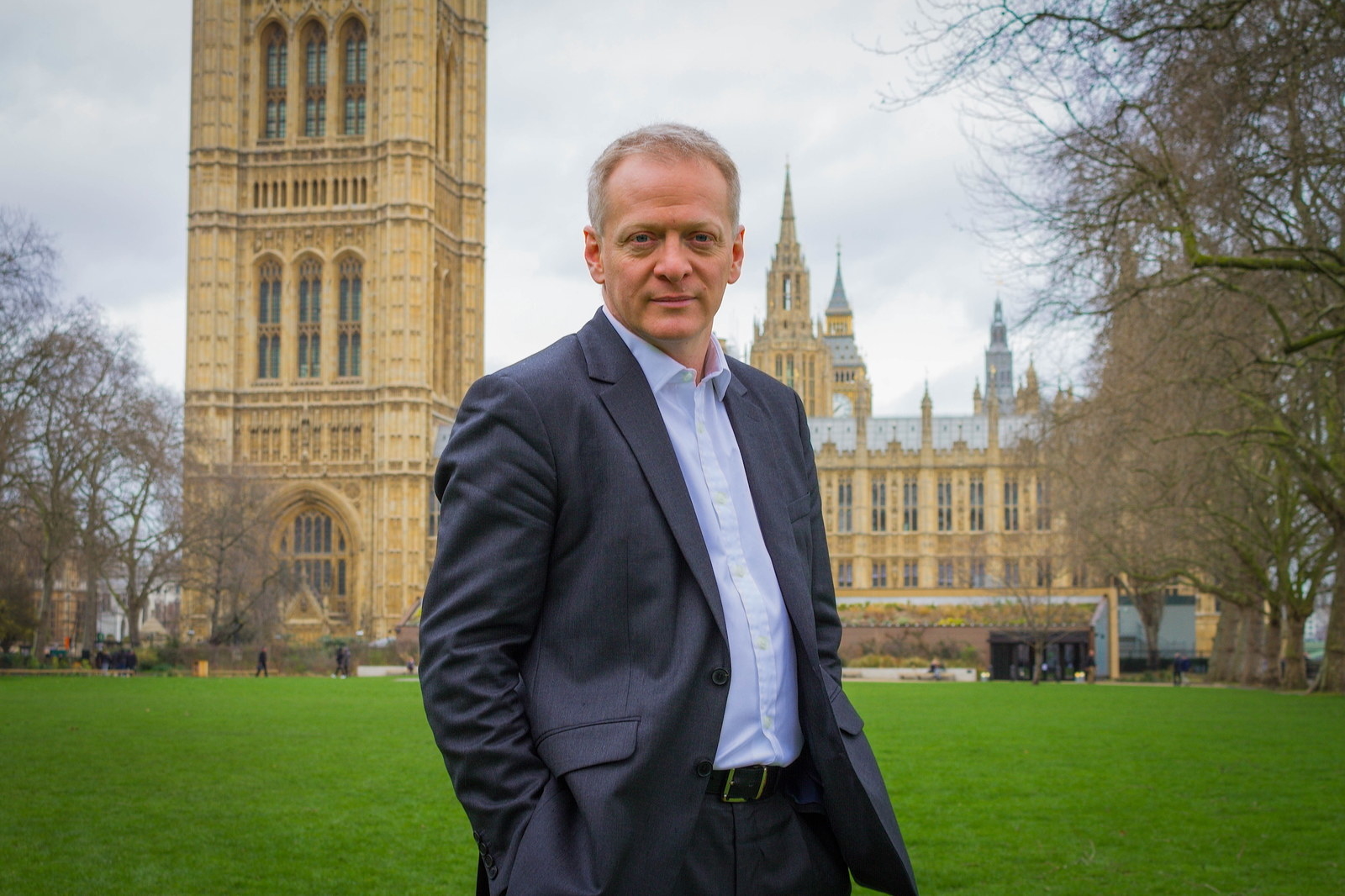 A Tory minister has been disciplined by the chief whip for calling on the government to be led by "evidence, not dogma" in its approach to Brexit, following the release of secret analysis leaked to BuzzFeed News.

In a Twitter thread on Tuesday, Phillip Lee said the assessment – which says the UK would be worse off outside the European Union under every scenario modelled – should not be "dismissed" by the government.
"If these figures turn out to be anywhere near right, there would be a serious question over whether a government could legitimately lead a country along a path that the evidence and rational consideration indicate would be damaging," he said.
Number 10 said Lee had been "spoken to" by chief whip Julian Smith. "He was asked to air views in private in future," a spokesman said.

"I think it's clear this was provisional data, it hadn't been signed off by ministers, and it was released without our consent, and it didn't include the bespoke deal that the PM is pushing for, and therefore Phillip Lee recognises that the analysis was initial and probably not worth commenting on."
Meanwhile Number 10 confirmed that the government would release the Brexit analysis following pressure in parliament from Labour – despite misgivings from Theresa May.
The prime minister was shown a draft of the analysis in a sub-committee meeting last week, her spokesman said.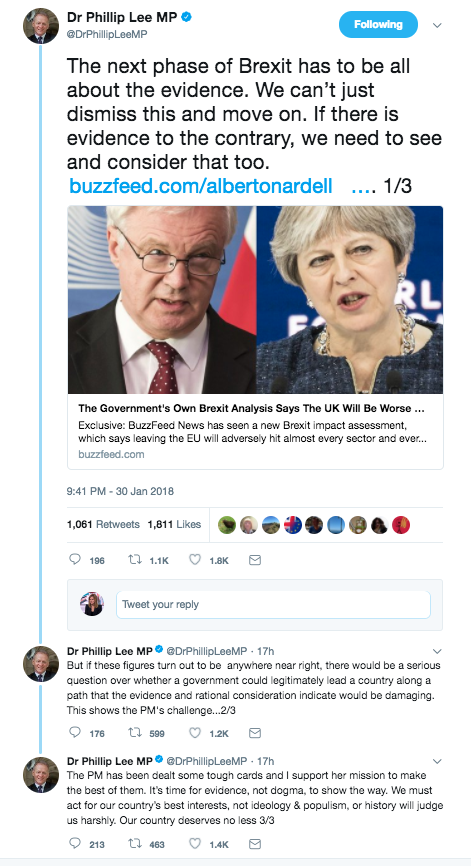 Number 10 said the government would not oppose a "humble address" motion being deployed by the opposition, just as it has abstained in all previous opposition day motions since the Tories failed to win an outright majority in last year's general election.

"We have, since last year, participated in the debates when it comes to opposition day motions but we do not participate in the division," a spokesman said. "If the House decides it wants to see this analysis, even though it is provisional, then we will abide by the will of the House."
But that appeared to contradict what May told journalists during her trip to China just hours earlier – when she warned that releasing the "very preliminary" analysis could "prejudice our negotiating position".
She said: "When the time comes for parliament to vote on the final deal, we will ensure that parliament has the appropriate analysis on which to be fully informed, on which to base their judgment.
"But it would be wrong to publish analysis before that analysis has been completed, and it would also be wrong to publish analysis which might prejudice our negotiating position, and indeed parliament itself has accepted that."
It comes after Brexit minister Steve Baker told MPs on Tuesday that official economic forecasts drawn up by civil servants were "always wrong". Number 10 said Baker had not been disciplined.
Shadow Brexit secretary Keir Starmer said: "If parliament does pass this motion without government opposition, then it is a significant win for Labour and indeed democracy.
"On decisions as significant as Brexit, parliament is entitled to know the likely impact of the government's approach and thus to hold it to account.
"What we need now is clarity about when the documents will be handed over and a guarantee they will be in an unedited and unredacted form."
Baker told the Commons on Wednesday that the government was agreeing to release the assessment as a one-off in response to "the poor reporting of a leak".

It is expected that the analysis will be provided in hard copy to Hilary Benn, chair of parliament's exiting the EU committee. Another copy will be placed in a secure room for MPs and peers to view privately, without their mobile phones or recording devices.
Emily Ashton is a senior political correspondent for BuzzFeed News and is based in London.
Contact Emily Ashton at emily.ashton@buzzfeed.com.
Alex Spence is a senior political correspondent for BuzzFeed News and is based in London.
Contact Alex Spence at alex.spence@buzzfeed.com.
Got a confidential tip? Submit it here.