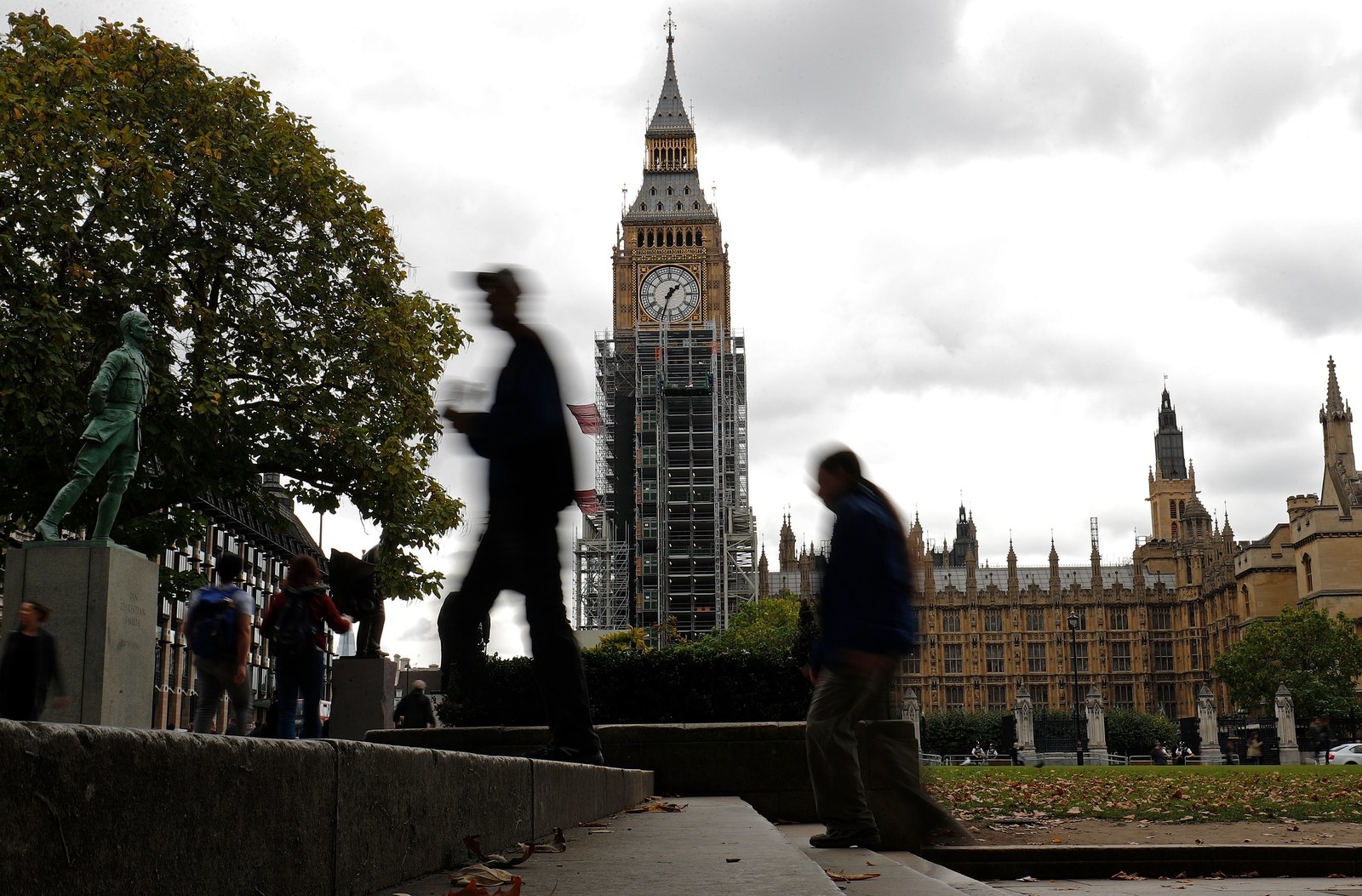 Theresa May's official spokesman has refused to say whether the prime minister has ever been informed of sexual harassment allegations against her MPs.
At a briefing for journalists in Westminster on Monday, the PM's spokesman denied May had ever been passed a "dossier" on MPs accused of unwanted sexual behaviour.
But he did not deny that Tory whips had made her aware of such allegations in regular conversations since she had become prime minister.
Katie Perrior, May's former head of communications, told the BBC that party whips gathered information on MPs' behaviour to force them into voting with the government.
At the weekend, May ordered a cabinet office inquiry into whether international trade minister Mark Garnier had broken the ministerial code amid claims that he asked his secretary to buy sex toys and called her "sugar tits".
She is also under pressure to suspend Stephen Crabb, a former cabinet minister, who reportedly sent explicit texts to a 19-year-old woman he had interviewed for a job.
In an attempt to get on to the front foot, the PM has asked Commons Speaker John Bercow to overhaul the complaints system for parliamentary staff. Commons leader Andrea Leadsom will make a statement to MPs on Monday afternoon.
Multiple parliamentary staff have told BuzzFeed News of a toxic atmosphere across all political parties within parliament, with young female staff left vulnerable and with limited ways to raise complaints about the behaviour of politicians and senior staff.
The PM's spokesman said it was "not true" that whips had passed May a dossier of all the MPs alleged to have made unwanted sexual advances, as reported in the Sun on Sunday.
Asked whether May had ever been alerted to such allegations, he said: "I can't get into every conversation that the prime minister has ever had but you're referring to speculation at the weekend about the dossier – there is no dossier and the prime minister hasn't seen one."
Pressed on whether she had ever been informed by her whips of sexual harassment allegations against MPs, he said: "I'm not getting into every conversation the prime minister has had with her whips."
The spokesman was also asked several times whether May had "full confidence" in Garnier, but simply said he did not want to "preempt the investigation".
Perrior told BBC Breakfast that information about MPs' behaviour was used by the whips to enforce party discipline.
She said: "The information is held by the whips, because they use it to make sure that MPs know that other people within the party know exactly what they've been up to, and that behaviour either is not acceptable, or it will be used against them – 'You will vote in a certain way or we will tell your wife exactly what you've been up to.'"
The renewed focus on sexual harassment in British politics follows the accusations against film producer Harvey Weinstein, which have led political parties to steel themselves for further claims.