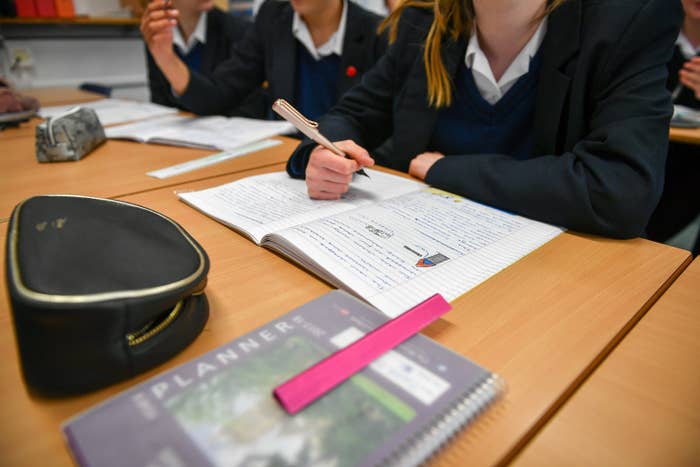 Schools across England could be "overwhelmed" by pupils next week, unions have warned, after the government revealed an extensive list of the key workers whose children are entitled to spaces.
Head teachers and nursery managers are struggling to make sense of the policy, which was published at midnight on Thursday, just hours before schools closed their doors to most children in a bid to curb the coronavirus outbreak.
According to government guidance, any pupil that has at least one parent who is deemed a key worker is entitled to stay in school or nursery, as well as the most vulnerable children. But the list of key workers is far longer than expected.
As well as frontline health and emergency workers, they include teachers, public service journalists, financial services staff, some local government workers, and those involved in food production and distribution.
With many school staff now in isolation, head teachers raised fears over how they will manage to look after so many pupils. One small primary school in Merseyside said it would only offer places if both parents or single parents were key workers.
In an email to parents, seen by BuzzFeed News, the head teacher urged them to keep children at home if they could, pointing out there was "no requirement" to send them to school just because they were a key worker.
He said as many children as possible needed to stay at home "for everyone's safety" and said parents must help fight the coronavirus by reducing the risk of spread.
Secondary schools were also panicking about numbers. An assistant head teacher at a Liverpool comprehensive said: "It has been a logistical nightmare, at a time when staff are tired and anxious, to arrange our provision for the weeks to come.
"Both the short notice and the length of the key worker list has made our arrangements very difficult to manage. We also won't know how many pupils to expect on a daily basis; realistically we could be looking at different numbers each day.
"Many of our staff are parents who would prefer their own children to be isolated away from large groups, so our teachers have faced difficult decisions."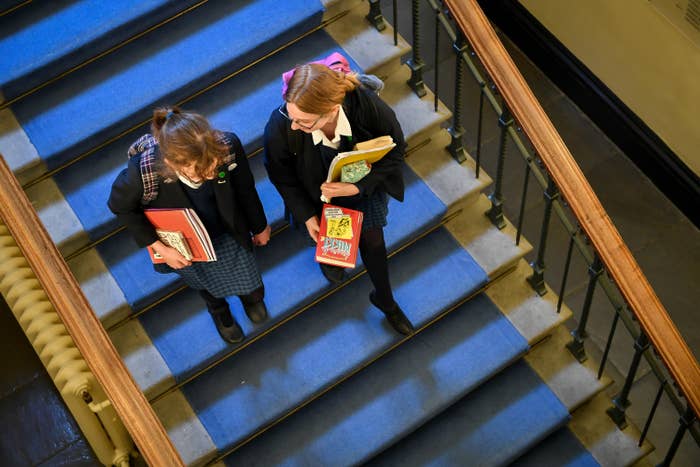 Confusion over the government's policy was laid bare when it emerged that even Whitehall civil servants are uncertain whether their children are entitled to stay in school.
An email from a Treasury boss to department staff on Friday, seen by BuzzFeed News, said they were seeking to urgently clarify whether both parents needed to be key workers to qualify for childcare, after a number of queries from staff.
A government spokesperson told us: "Only one parent or carer needs to be a key worker, but if children can stay safely at home, they should, to limit the chance of the virus spreading.
"Many parents working in these sectors may be able to ensure their child is kept at home, but children must of course be safely cared for."
It is understood, however, that if schools are unable to accommodate pupils under this "one parent" policy, then they are able to put in place their own "two parent" policy so children are kept safe.
Meanwhile, private nurseries appeared to welcome the long list of key workers announced by the government — because they can continue to earn money and keep staff in jobs.
One nursery in Surrey told parents in an email that because the list was so broad, they would continue to operate as normal and any parent who required childcare would still get it.
This appeared to undermine government guidance, which states: "The fewer children making the journey to school, and the fewer children in educational settings, the lower the risk that the virus can spread and infect vulnerable individuals in wider society."
The National Education Union (NEU) said the "very long" list of key workers could result in some schools having "the majority of pupils attending".
Mary Bousted, NEU joint general secretary, said: "This will not achieve the goal of slowing the spread of the virus. So it is vitally important that parents follow government advice to keep their children at home, wherever possible."
Geoff Barton, head of the Association of School and College Leaders, said: "If everybody who is potentially covered by the list sent their children to school on Monday the numbers would be significant, and schools would be overwhelmed, particularly small schools.
"We are therefore advising that these parents should only send their children to school if there is no safe alternative. We are advising our members that it is their decision which parents they offer this option. If they receive additional requests then it is their call on whether or not to accept that request. We will support their decision."