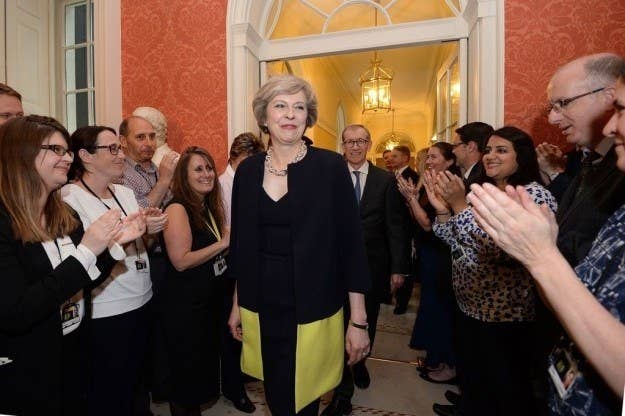 Britain's new prime minister, Theresa May, has pledged to fight against "burning injustice" and govern for everyone "not for the privileged few".

Standing outside her new home in Downing Street, the Conservative PM vowed to protect "ordinary working-class families" and help everyone achieve their dreams no matter their background.
May – the UK's second female prime minister, after Margaret Thatcher – succeeds David Cameron, who resigned after six years in office following the Brexit vote in the European Union referendum three weeks ago.
She was formally appointed PM after a half-hour meeting with the Queen in Buckingham Palace and is expected to unveil the first members of her cabinet later on Wednesday. Women are expected to feature prominently in her top team.
May's first speech as prime minister had echoes of Thatcher's debut speech in 1979, which quoted from St Francis of Assisi: "Where there is discord, may we bring harmony."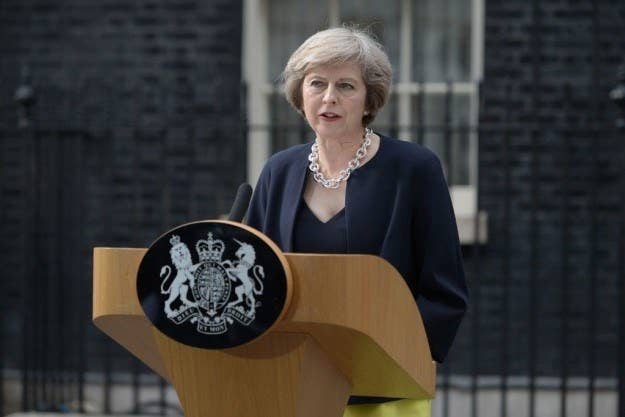 With her husband, Philip, standing behind her, May said: "The government I lead will be driven, not by the interests of the privileged few, but by yours. We will do everything we can to give you more control over your lives.

"When we take the big calls, we'll think not of the powerful, but you. When we pass new laws, we'll listen not to the mighty, but to you. When it comes to taxes, we'll prioritise not the wealthy, but you.
"When it comes to opportunity, we won't entrench the advantages of the fortunate few, we will do everything we can to help anybody, whatever your background, to go as far as your talents will take you."
She added: "We believe in a union not just between the nations of the United Kingdom, but between all of our citizens, every one of us, whoever we are and wherever we are from.
"That means fighting against the burning injustice that if you're born poor you will die on average nine years earlier than others. If you're black, you're treated more harshly by the criminal justice system than if you're white.
"If you're a white working-class boy, you're less likely than anybody else in Britain to go to university. If you're at a state school, you're less likely to reach the top professions than if you're educated privately.
"If you're a woman, you will earn less than a man. If you suffer from mental health problems, there's not enough help to hand. If you're young, you'll find it harder than ever before to own your own home."
She concluded: "As we leave the European Union, we will forge a bold, new, positive role for ourselves in the world, and we will make Britain a country that works not for a privileged few but for every one of us.
"That will be the mission of the government I lead. And together, we will build a better Britain."
Buckingham Palace confirmed May's appointment in a statement: "The Queen received in audience the Right Honourable Theresa May MP this evening and requested her to form a new administration.
"The Right Honourable Theresa May accepted Her Majesty's offer and kissed hands upon her appointment as Prime Minister and First Lord of the Treasury."

Cameron earlier tended his resignation to the Queen during a 30-minute meeting at the palace. He had made an emotional final speech outside Number 10 with his wife, Samantha, and three children, Nancy, Elwen, and Florence, by his side.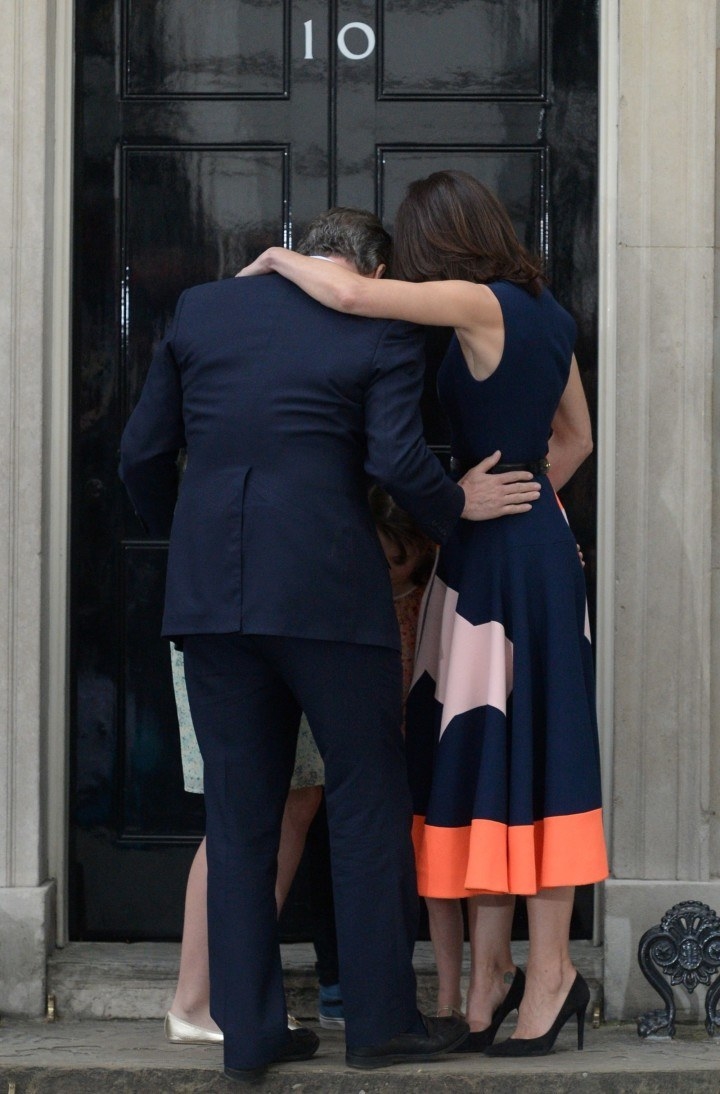 He said it had been the "greatest honour of my life" to serve as prime minister over the last six years and as Tory leader for almost eleven years. "As we leave for the last time, my only wish is continued success for this great country that I love so very much," he said.
Cameron, who will remain in parliament as MP for Witney, said he was "delighted" that the next prime minister would be a woman and a Conservative.
But he saved his biggest praise for his family, who have made Downing Street their home since 2010. He said his children "sometimes kick" his ministerial red boxes. "Florence – you once climbed into one, before a foreign trip, and said 'take me with you'," he said. "No more boxes."
He added: "Above all, I want to thank Samantha, the love of my life. You have kept me vaguely sane and, as well as being an amazing wife, mother, and businesswoman, you have done something every week in that building behind me to celebrate the best spirit of voluntary service in our country."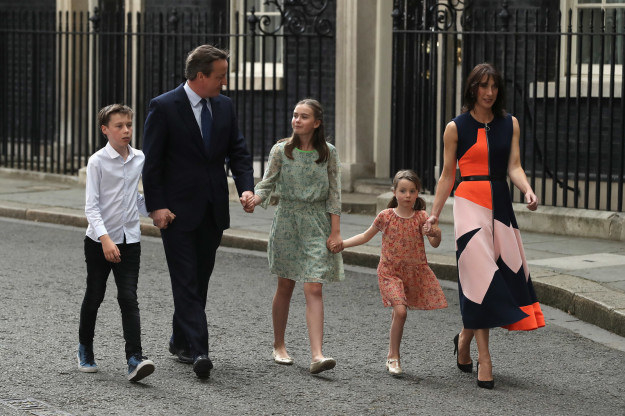 After Cameron's meeting with the Queen, Buckingham Palace said in a statement: "The Right Honourable David Cameron MP had an audience of the Queen this evening and tendered his resignation as Prime Minister and First Lord of the Treasury, which Her Majesty was graciously pleased to accept."