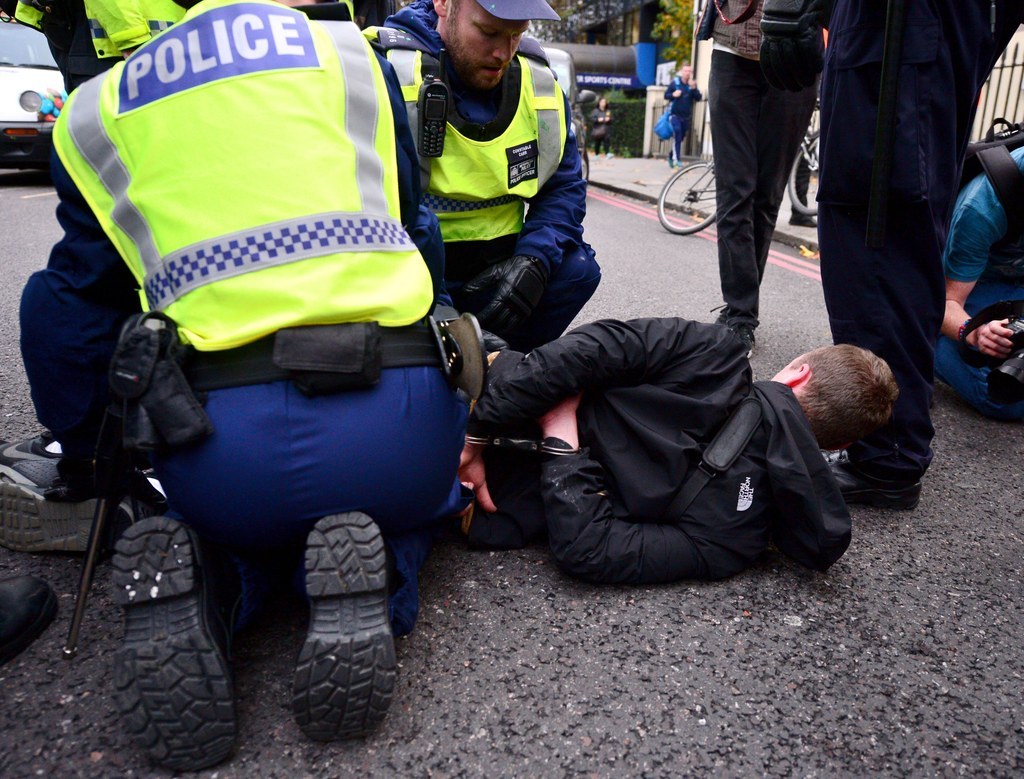 Police have made a number of arrests at a major student protest in central London.
Thousands of students gathered in the rain to call for the end of £9,000-a-year tuition fees and the return of means-tested maintenance grants. The #GrantsNotDebt protest was backed by Labour leader Jeremy Corbyn, who sent a message of support.
But the atmosphere grew tense as dusk fell and masked protesters faced police officers outside the Department for Business, Innovation and Skills (BIS) near Westminster.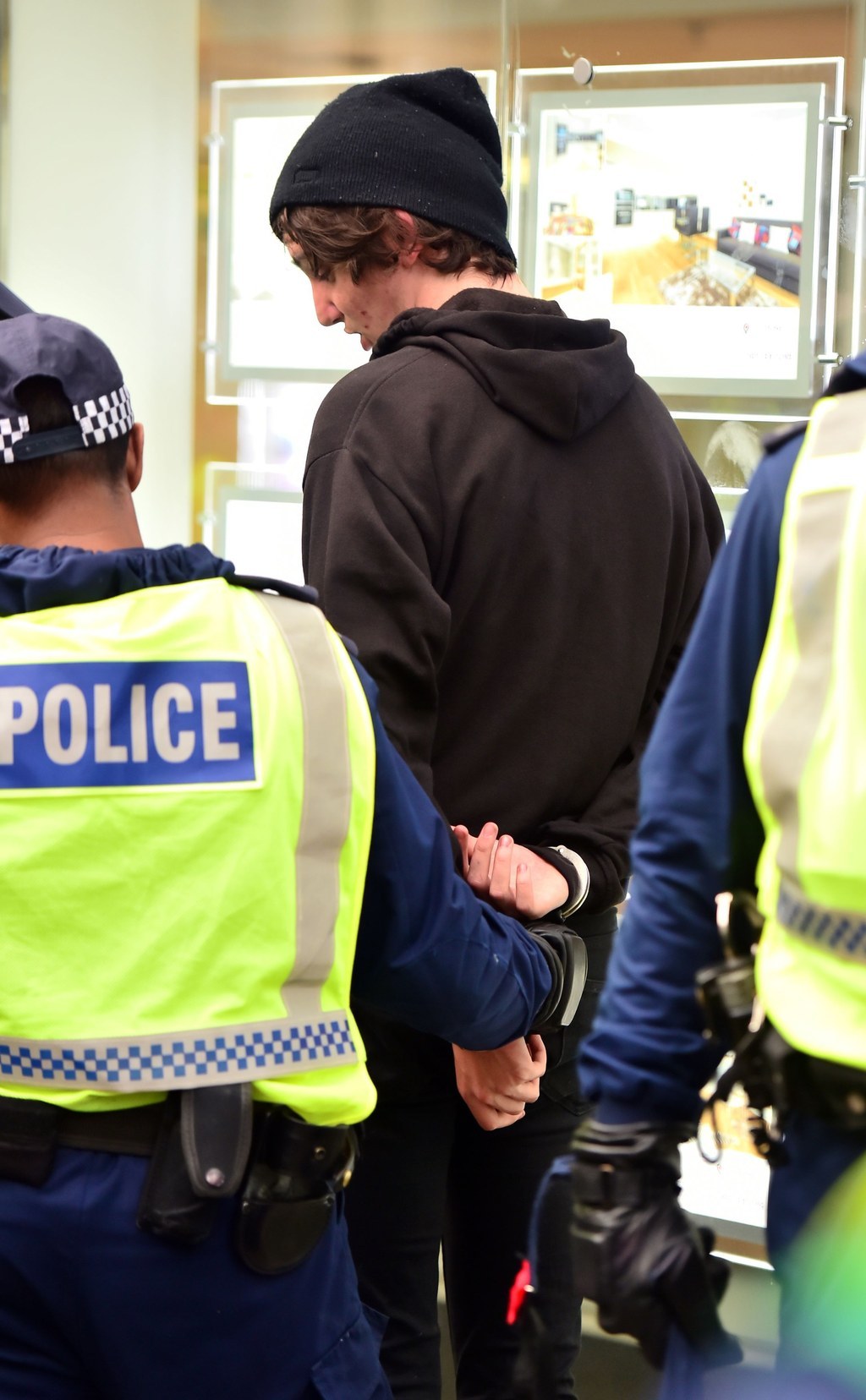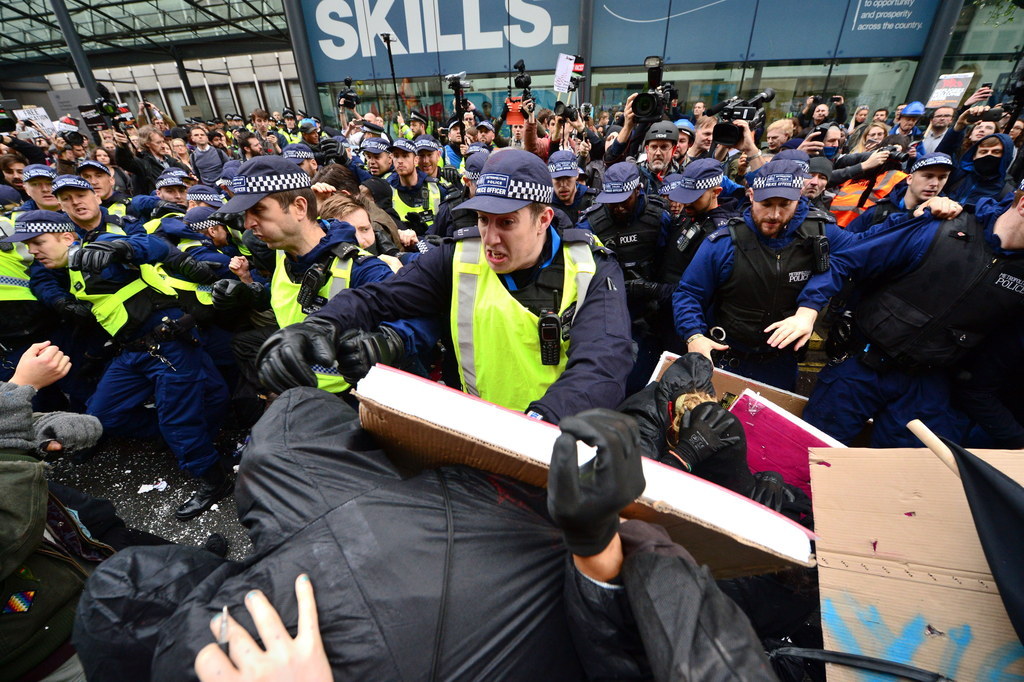 The Metropolitan police said they had made "a number of arrests for public order offences".
In a statement, the Met said: "Shortly after 15:10hrs today, Wednesday, 4 November, a small group of protestors threw paint outside the Home Office and another group attempted to push their way into the Department for Business Innovation and Skills (BIS) building but were prevented by police.
"During this spell, a small number of smoke bombs and eggs were thrown at police outside BIS. A cordon was put in place across Victoria Street at the junction with Dacre Street, SW1 to prevent disorder. There was no containment in place."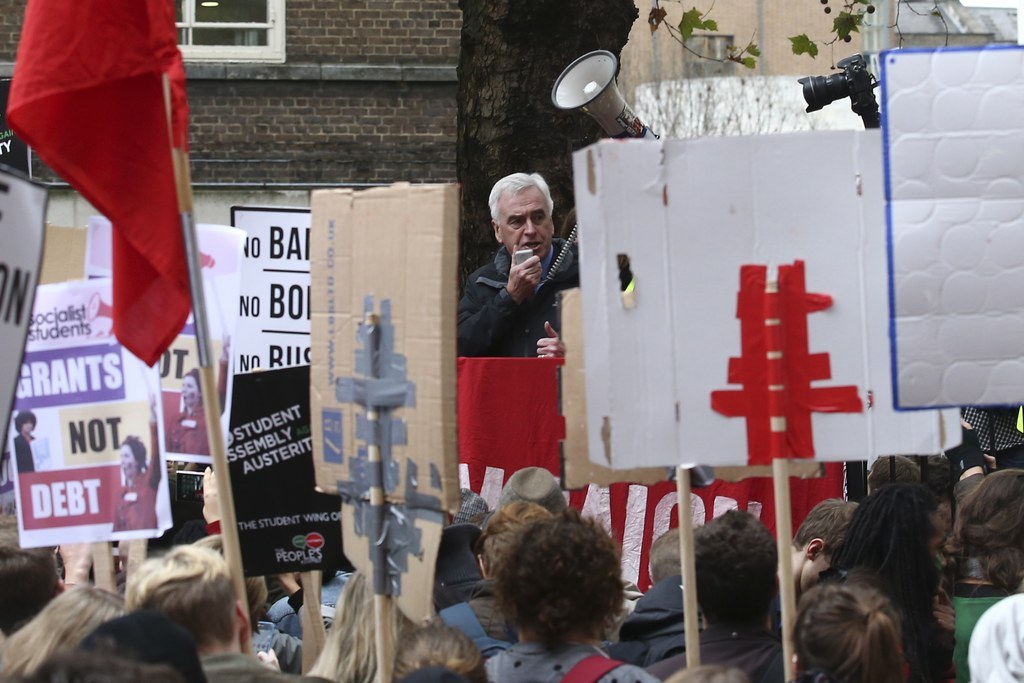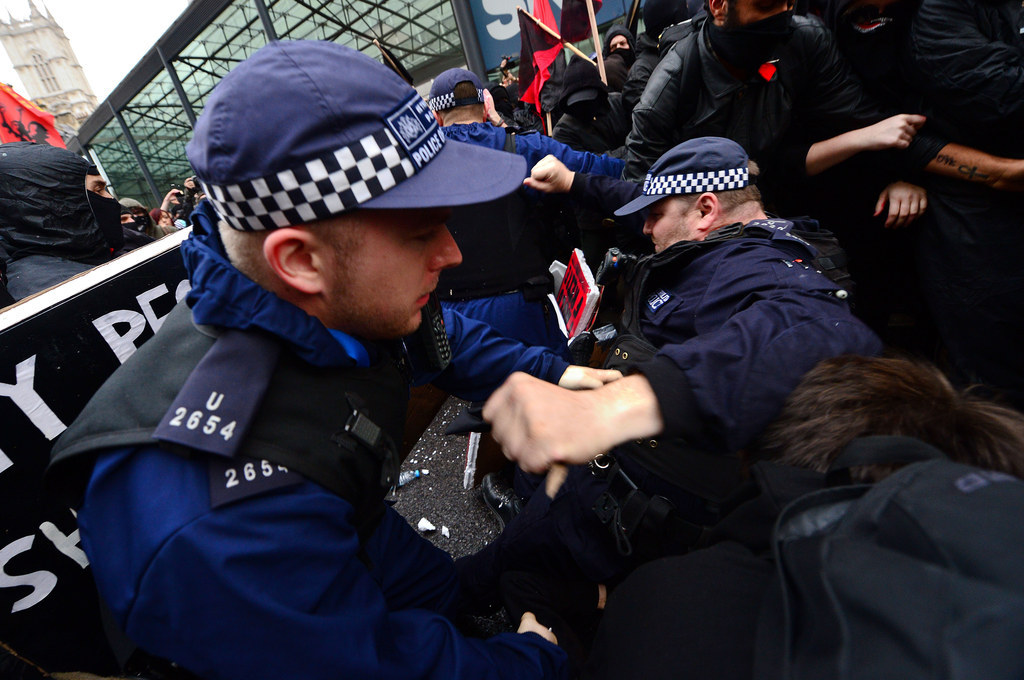 Earlier, Corbyn's message of support was read out to the crowd. "Keep protesting, keep campaigning for justice," it said. "Education is a right, not a privilege."
Shadow chancellor John McDonnell was present at the rally and was cheered as he clambered on to a platform and grabbed a megaphone. "Your generation has been betrayed by this government in increases to tuition fees, in scrapping the education maintenance allowance, and cuts in education," he said.
"Education is a gift from one generation to another, it is not a commodity to be bought and sold. For generations now, one generation has handed the baton to the next, they have tried to ensure that the next generation has a better quality of life than the last.
"This government is betraying you and future generations. You need to oppose it and I'm here in solidarity with that opposition."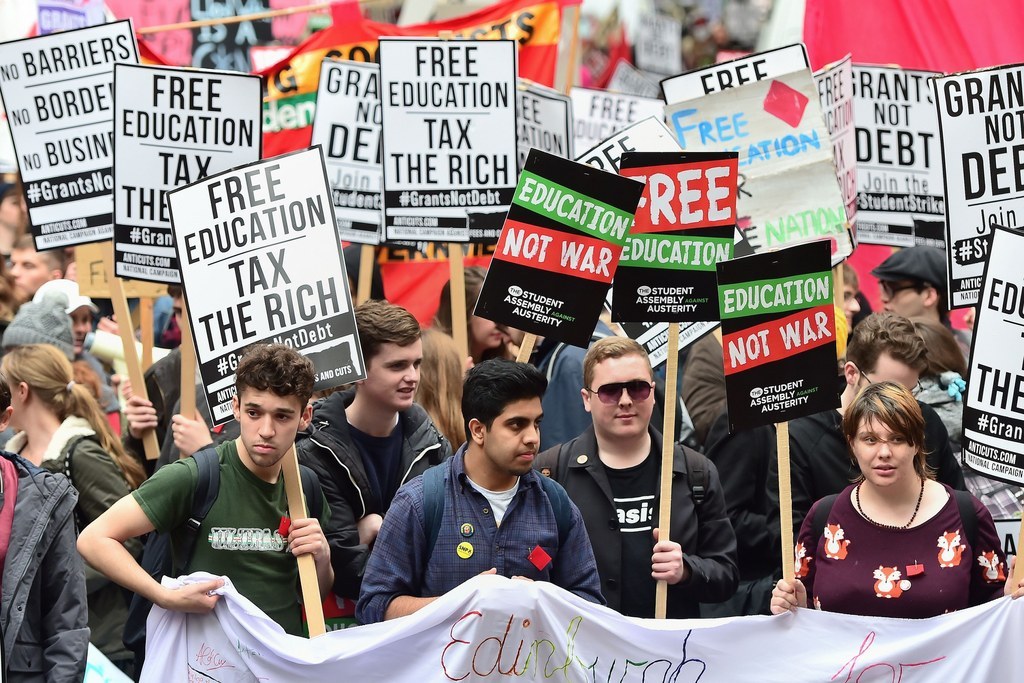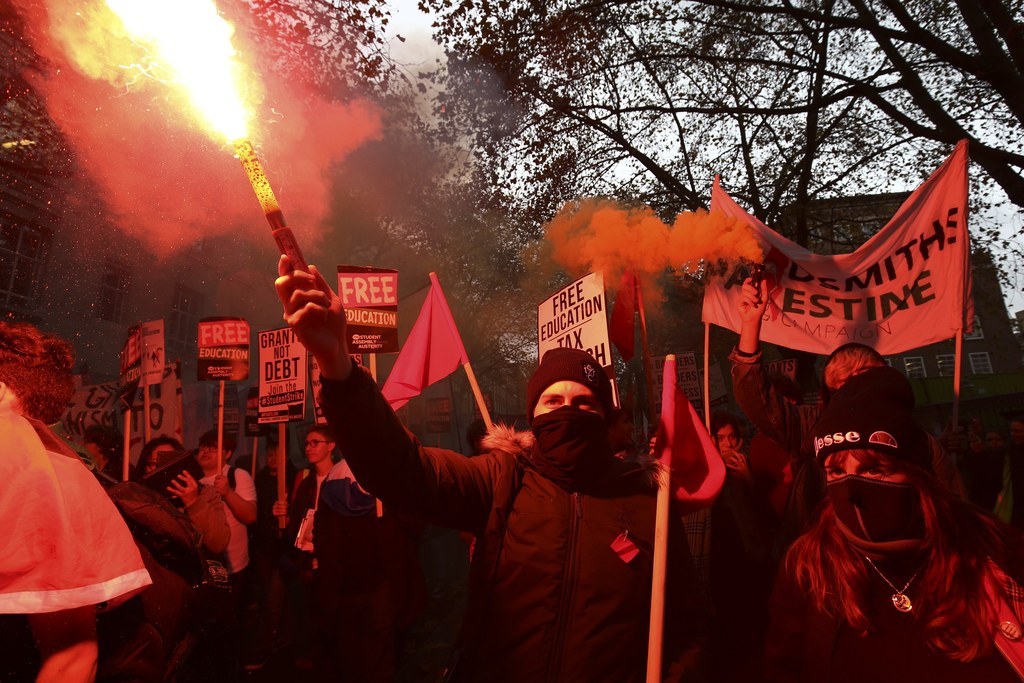 The rally, organised by the National Campaign against Fees and Cuts, was attended by students from across the country.
Callum Cant, from the campaign, told BBC News: "It is an attack on the least privileged students which doesn't save much money and causes misery.
"It is austerity which targets the poorest students. Our worry is that it will make university a lot more inaccessible."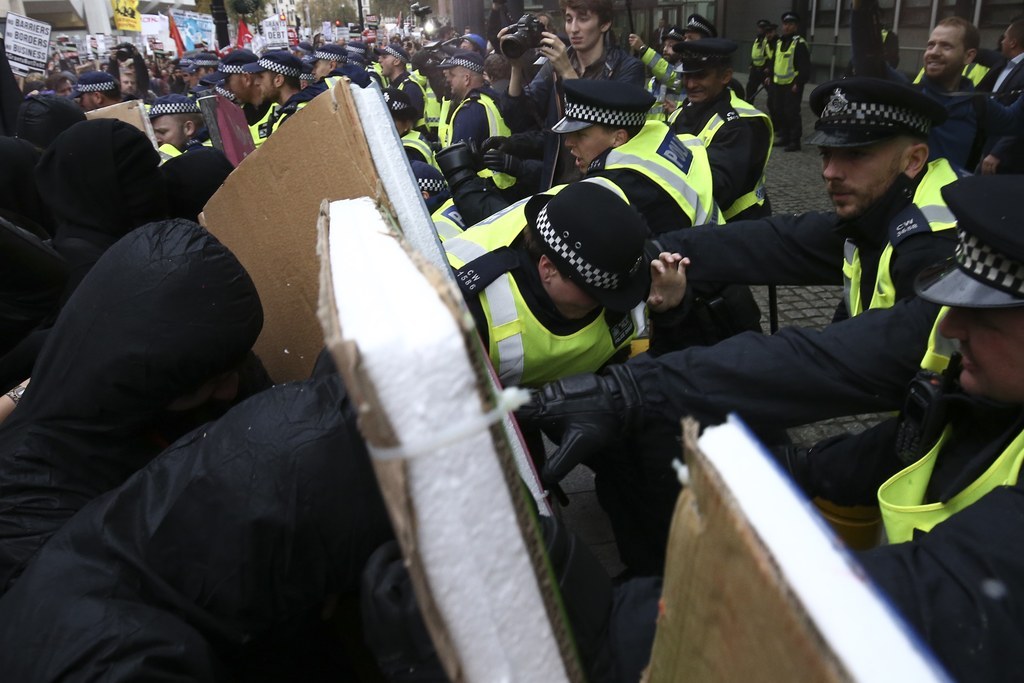 The campaigners are against plans to scrap maintenance grants and replace them with loans.
They fear they will see the poorest students loaded with thousands of pounds of extra debt. At the moment, full-time students from families with annual household incomes of £25,000 or less qualify for maintenance grants of £3,387 a year.
But under the changes, which come into force in next autumn, these grants will be replaced by loans. Students will start paying them back when they earn more than £21,000 a year.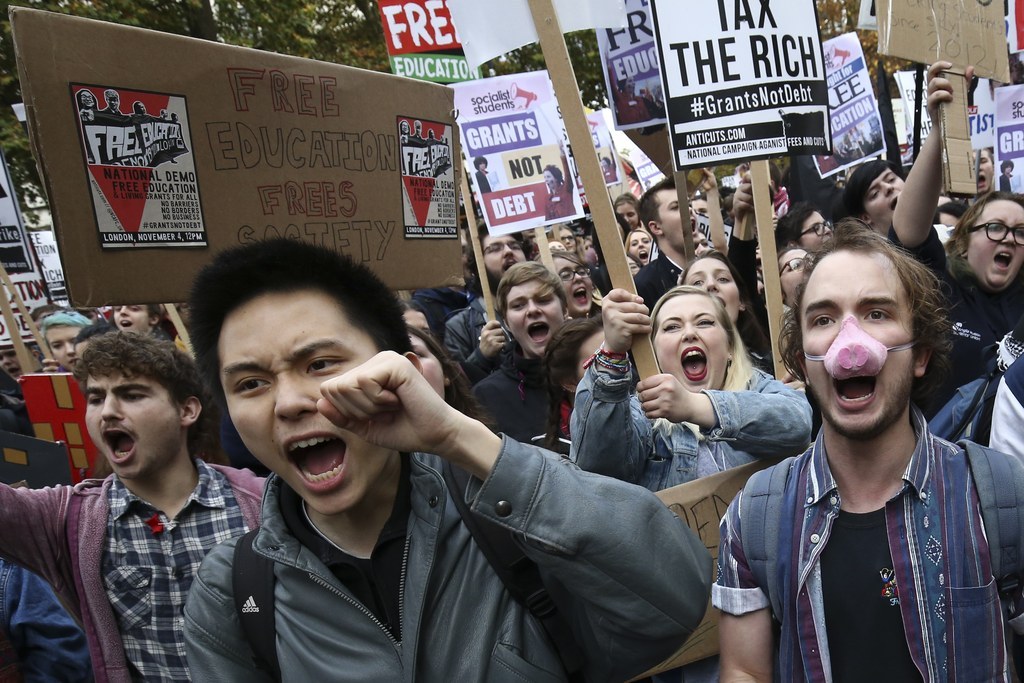 A spokesperson for BIS, which is responsible for universities, said: "This government is committed to ensuring everyone with the potential to benefit from higher education has the opportunity to do so, regardless of their background.
"It has always been the case that student support provided by government is a contribution to living costs and institutions themselves offer a range of bursaries, scholarships and grants.
"Our system means that lack of finance should not be a barrier to participation and more funding is available to support living costs than ever before."
This is Corbyn's full message of support to the student protest.
Looks like there are no comments yet.
Be the first to comment!