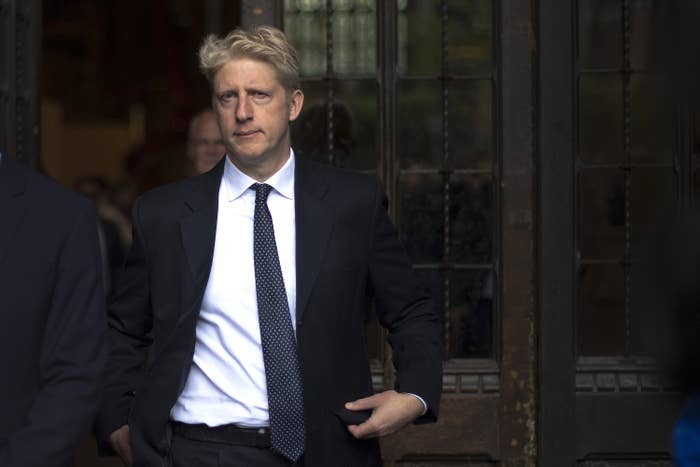 Boris Johnson's brother has dramatically quit as an MP and minister, suggesting that the prime minister's Brexit strategy is not in the "national interest".
Jo Johnson, MP for Orpington since 2010, tweeted that there was an "unresolvable tension". His announcement is another massive blow to the PM after he lost a string of votes over Brexit this week.
Johnson is a business and education minister who voted Remain in the 2016 EU referendum. It is understood he will step down as an MP at the next election, which could take place within weeks.
A Number 10 spokesperson said: "The prime minister would like to thank Jo Johnson for his service. He has been a brilliant, talented minister and a fantastic MP.
"The PM, as both a politician and brother, understands this will not have been an easy matter for Jo. The constituents of Orpington could not have asked for a better representative."
Minutes earlier, the former Labour MP Luciana Berger announced that she was joining the Liberal Democrat party, describing the current period as "a moment of national crisis".

Labour's shadow education secretary Angela Rayner said: "Boris Johnson poses such a threat that even his own brother doesn't trust him.
"We have now had four higher education ministers in two years — just the latest sign of the chaos that the Tories have caused to education and the threat that a disastrous no-deal Brexit poses to our colleges and universities.
"We need a general election as soon as no-deal is off the table, so that a Labour government can transform our education system and society so they work for the many, not just a privileged few."
Deputy Labour leader Tom Watson pointed to an interview with the Australian newspaper in which Boris Johnson had once said he and his brother would never fall out over politics like Labour's David and Ed Miliband.
David Gauke, the former Tory Cabinet minister who earlier announced that he had been kicked out of the party over Brexit, described Johnson's decision as "a big loss to Parliament, the government and the Conservative party".

Nick Boles, the former Tory MP who left the party over Brexit, said Johnson's decision was due to his brother's "lust for power".
Andrea Leadsom, the Brexiteer Cabinet minister, responded to the news on Twitter, wishing Johnson the best.

The Labour MP Chi Onwurah described Johnson's statement as "honest and admirable".