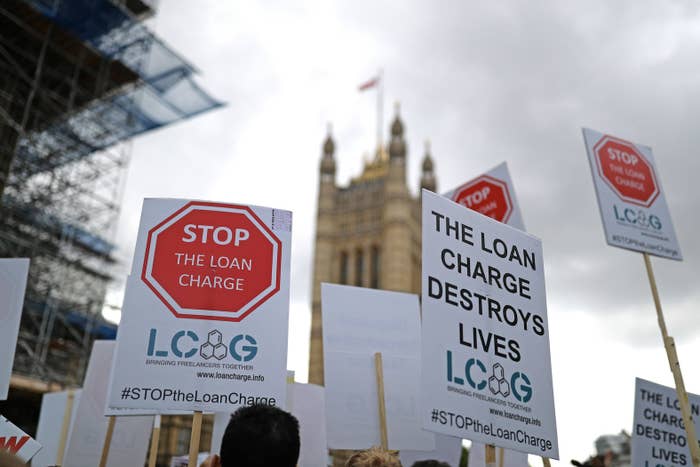 Nine people who have been in contact with the government about tax issues have killed themselves in the past year and another has attempted suicide, HM Revenue and Customs has said.
Four of these suicides were linked to the loan charge, according to Penny Ciniewicz, director general of customer compliance at HMRC.
MPs campaigning against the loan charge, which has seen thousands of contractors who were once paid via loan schemes handed crippling tax demands years later, believe there have been at least seven suicides linked to the policy.
BuzzFeed News has spoken to the families of two people who died by suicide who are calling on the government to suspend the policy, warning that the tax is retrospective and goes against the rule of law.
HMRC estimates that around 50,000 people — including business and IT workers, engineers, social workers, nurses, and locum doctors — were involved in so-called disguised remuneration schemes. Campaigners say around 100,000 people are affected.
HMRC revealed the official suicide total during a hearing of the Treasury select committee on Tuesday. Labour MP Rushanara Ali, a committee member, said responses from government ministers over the loan charge had been "shockingly callous".
She asked whether HMRC was "taking enough of the correct measures to prevent further tragedies like this".
HMRC interim chief executive Jim Harra said: "Clearly we don't want anyone to harm themselves, we don't want anyone to feel mental anguish. We do recognise that if you are facing an investigation into your tax affairs or you are facing a very large tax bill, that can be a stressful situation."
He said HMRC had been notified of four cases where people involved in disguised remuneration schemes had killed themselves. These had been referred to the Independent Office for Police Conduct.
"In two of those cases, the IOPC has decided that no further action is required and in two of them they have asked us to carry out further work internally to make sure we did everything correctly," Harra said.
"We've reached the point where we've concluded our internal investigation and we now want to engage with the families of the people concerned to make sure we've got that right. So we certainly take it very seriously and it is distressing for us that that would happen."
Rushanara Ali pressed officials on the total number of suicides known to HMRC.
Ciniewicz said: "I can say that in the last year since September 2018, there have been nine cases in total, including the four [linked to the loan charge] and one other customer who we're aware of attempted to take their own life. All of those cases are referred to the IOPC."
Harra added: "What we get notified of are people who have taken their own lives who have had engagement with the tax system — it is for the coroner to determine what the causes of that were, but we do take that extremely seriously."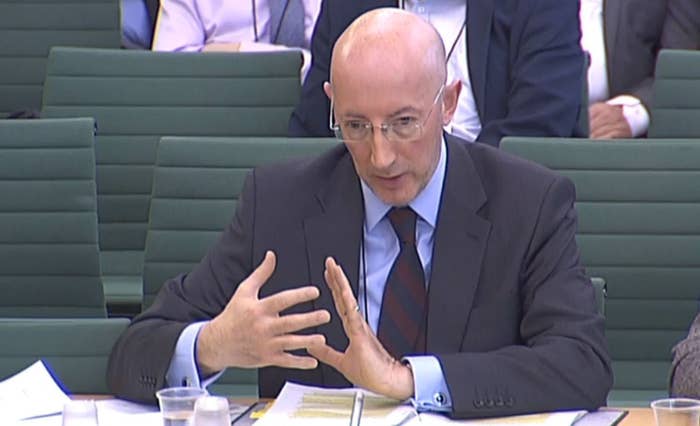 Harra said frontline workers at HMRC had been trained to "recognise signs of distress" and there was a "network of support specialists to give extra help to frontline staff".

He encouraged anyone who was feeling distressed to get in touch with HMRC because it was "not always apparent to us". Officials insisted that people would be able to set up a repayment plan that worked for them with "no maximum length".
More than 200 MPs from all parties, including many senior Conservatives, are campaigning against the loan charge.

Under the disguised remuneration scheme, a worker's pay was diverted to an offshore trust, which gave the worker a loan that was typically not repaid. The government says this allowed people to sidestep large amounts of tax and national insurance.
But many workers were assured by accountants at the time that what they were doing was legal and submitted tax returns year after year with no comeback from HMRC.
Many contractors also deny they were seeking to avoid tax but were trying to get around complicated legislation known as IR35, which attempted to class many freelancers as employees. They say they were advised that it was too risky to set up their own limited company so instead signed up with an umbrella company in order to be tax-compliant.
A number of organisations, including some government departments and councils, paid workers via these loan schemes, and in some cases, contractors were told they had to use them in order to keep their job.
The average sum owed is around £120,000, according to the Loan Charge Action Group, a grassroots group set up by affected freelancers. HMRC disputes this, saying the median figure is £13,000.
An independent review led by Sir Amyas Morse, the former chief executive of the National Audit Office, is due to report next month.

An HMRC spokesperson told BuzzFeed News: "Our message to anyone concerned about a tax bill is to please come and talk to us."

In the UK, the Samaritans can be contacted for free on 116 123. In the US, you can reach the National Suicide Prevention Lifeline at 1-800-273-8255.