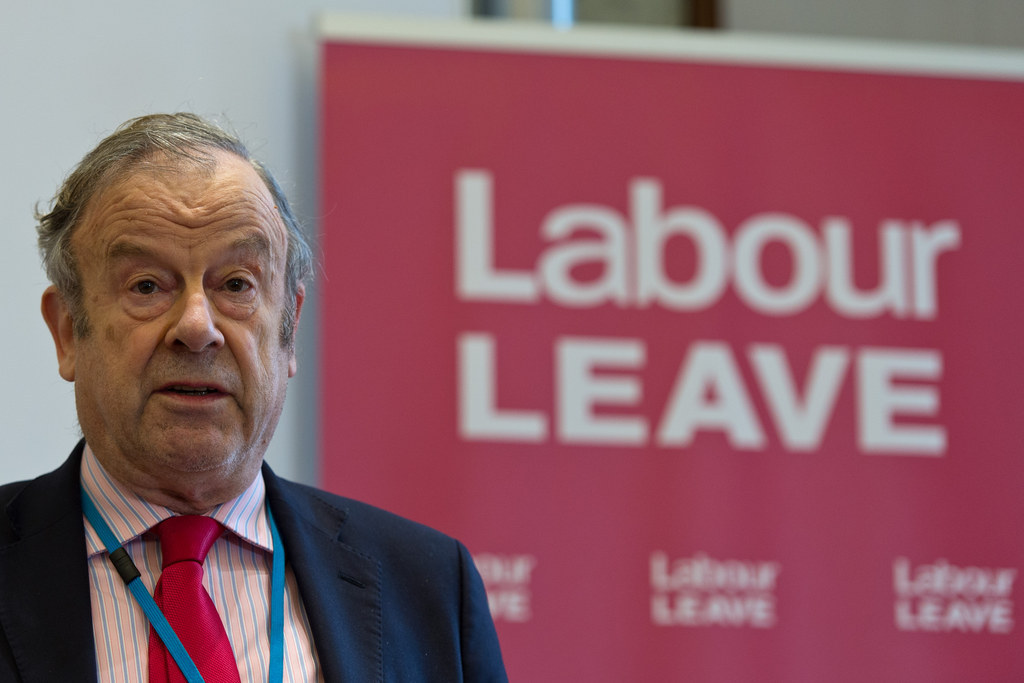 The campaign for Britain to leave the EU needs better coordination and unity, the deputy chair of Vote Leave has admitted.
John Mills, a millionaire businessman and Labour donor, said the Brexit campaign had been rocked by splits and needed to sort itself out. But he said Vote Leave would be boosted by the unveiling of high-profile supporters later this month.
The Vote Leave group, supported by most Tory and Labour eurosceptics, has been squabbling with Leave.EU – backed by UKIP donor Arron Banks – over which will be crowned the official "Out" campaign. Such recognition is crucial because it unlocks up to £7 million of funding ahead of the referendum, which is expected in June.
Mills told journalists on Thursday: "It would be better if we could have more unity. I think at the very least what we need is more coordination, better personal relations, more good cooperation."
Vote Leave has dismissed claims of a massive rift at the top of the group after campaign director Dominic Cummings and chief executive Matthew Elliott quit the board on Wednesday. Former Tory chancellor Nigel Lawson, 83, has been announced as the new chair.
Mills said: "I think Dominic Cummings has got enormous strengths and abilities, he's one of the most intelligent people I've ever come across – but he's well known to be a bit acerbic. You get the pluses and you get the minuses."
He insisted it "doesn't make any sense at all" for Vote Leave to join Leave.EU because the two groups were "appealing to very different constituencies".
"It's not been easy to get everyone to agree to a very high level of cooperation – partly because I think the Vote Leave organisation feels like some of the people who might come and support it are a bit put off by the UKIP connections on the Leave.EU side," he said. "I think that's just the political reality."
Mills said the endorsement of Brexit by actor Michael Caine "does carry a lot of weight". He told BuzzFeed News: "Wait and see at the end of this month who else declares. I really don't want to get drawn on names but I think you may be surprised at how strong the support turns out to be."
Pressed on whether he believed many cabinet ministers would come out for Brexit, he said: "I don't really want to get drawn on that but wait and see what happens."
Was he talking to any ministers? "Pass on that."