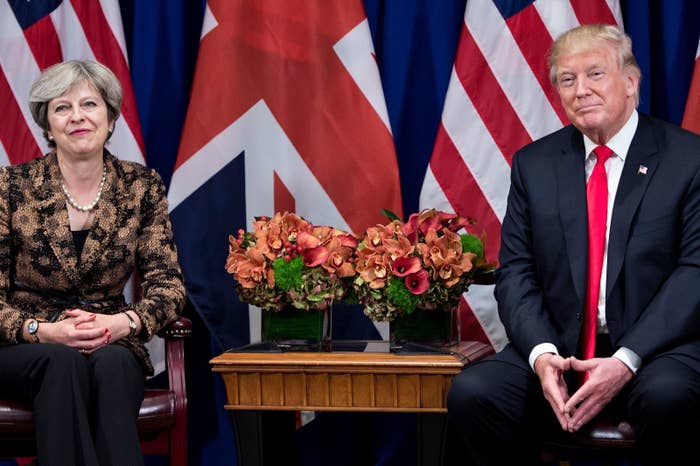 Donald Trump refused to tell Theresa May whether he intends to stick to a nuclear deal with Iran – despite her asking him outright, the US secretary of state has said.
The US president told journalists on Wednesday he had made a decision on the future of the historic agreement, but would not reveal his thinking to fellow world leaders at the United Nations.
In his speech to the UN, Trump said the deal – forged in 2015 between Iran and the US, the UK, France, China, Russia, and Germany in a landmark bid to prevent Iran developing nuclear weapons – was "an embarrassment to the United States".
Following Trump's 30-minute sit-down with the British PM in New York, US secretary of state Rex Tillerson said the president had dismissed her inquiries about his decision. With a chuckle, Tillerson said: "Prime minister May asked him if he would share it with her. He said no."
Downing Street declined to comment on the snub but said May had "reaffirmed" to Trump "the UK's strong commitment to the deal, saying it was vitally important for regional security".
A spokesperson added: "The prime minister stressed that it was important that the deal was carefully monitored and properly enforced. They also discussed the need to counter destabilising Iranian activity in the region."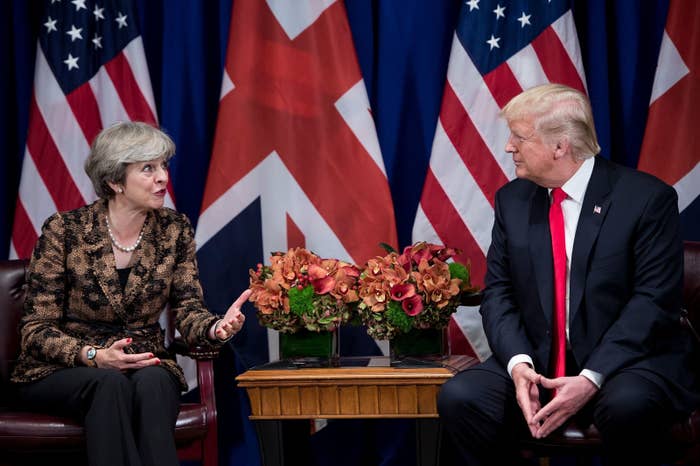 Trump has until 15 October to decide whether to certify to Congress whether Iran is complying with the deal, a decision that must be made every 120 days under the agreement.
The deal, which lifted crippling economic sanctions against Iran, was hailed as a major achievement for then US president Barack Obama and a diplomatic breakthrough in relations between the West and Tehran. But Trump's administration has warned that Iran is not meeting the "expectations" of the agreement.
In her speech to the UN shortly before their meeting, May rebuked Trump over his demand to rewrite the the historic Paris Agreement on tackling climate change. She said all countries must "come together and defend the international order that we have worked so hard to create".
But photos of her address to the UN general assembly on Wednesday quickly began to circulate on social media, as many seats were vacant.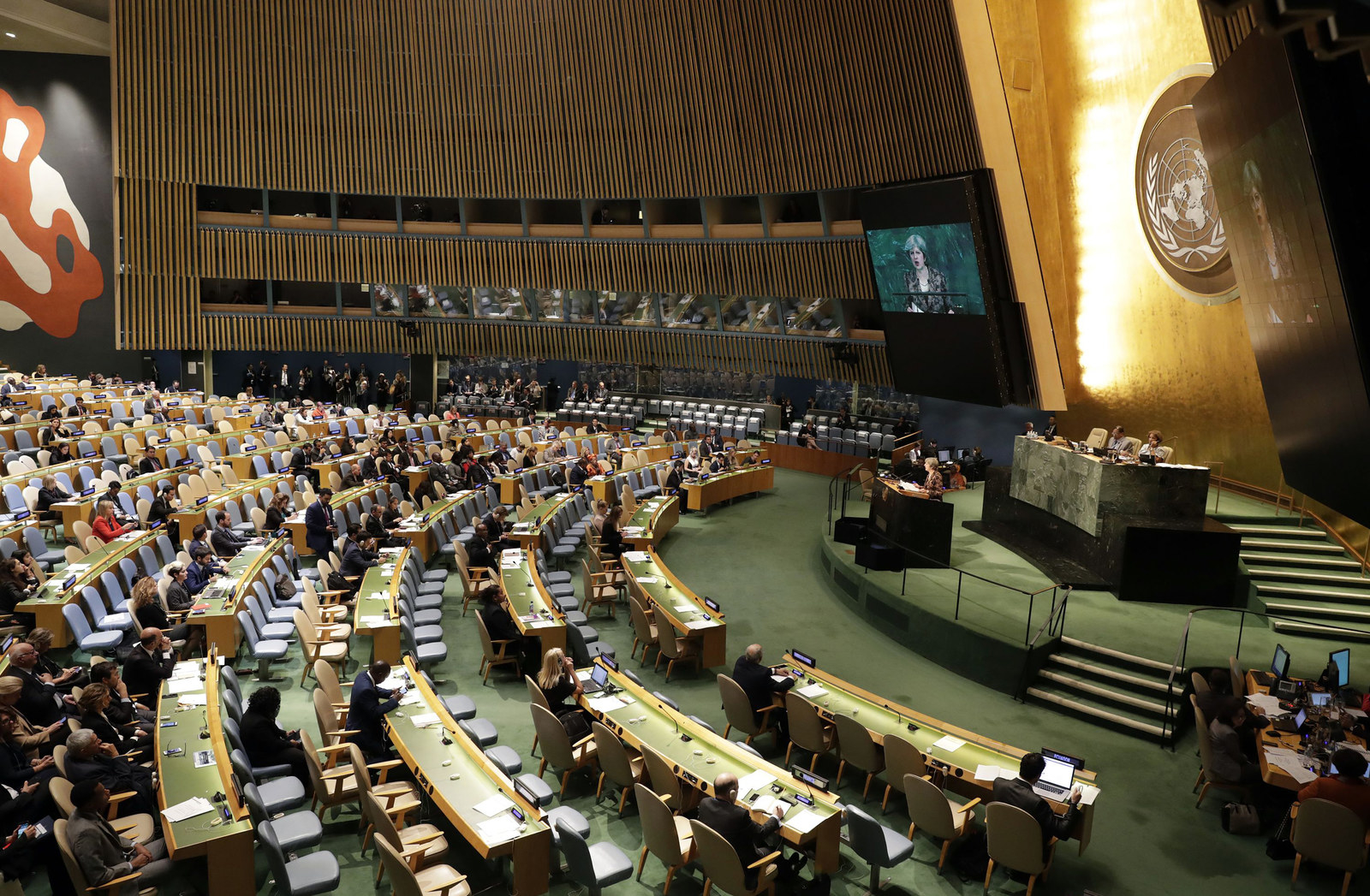 Some pointed to the difference in the crowd for French president Emmanuel Macron, who delivered his speech the day before.