You might have missed this incredible moment at the Conservative party conference on Tuesday morning.
Prime minister Boris Johnson was striding through the conference centre in Manchester, being filmed by TV cameras, when his aide — press secretary Robert Oxley — passed him a coffee.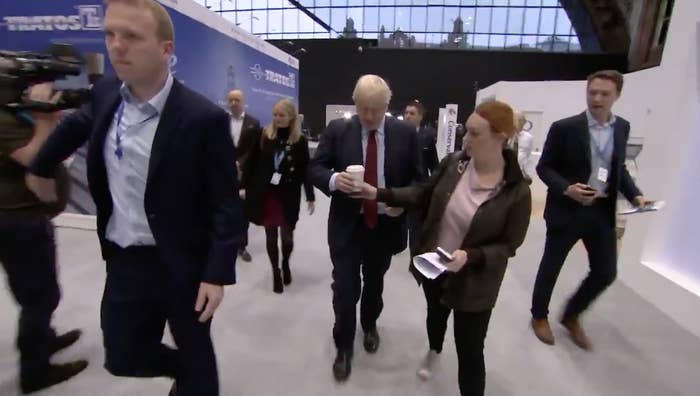 "Thank you," the PM said. "What's this?" But wait! His other aide Shelley Williams-Walker, who runs operations at Number 10, swiftly snatched it out of his hand.

"Oh, oh, oh!" said the PM, waving his hands in the air.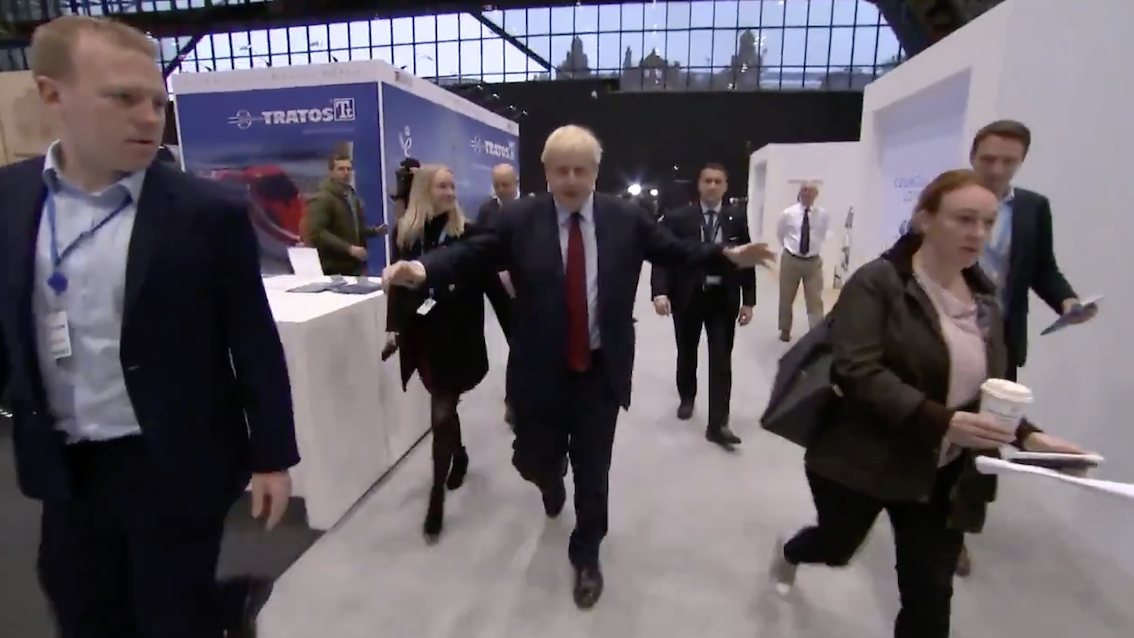 "No. Disposable. Cups," Williams-Walker said quietly to Oxley, who muttered a reply.

Got to keep up those green credentials!