Something very strange happened on Twitter during the ITV debate between Boris Johnson and Jeremy Corbyn.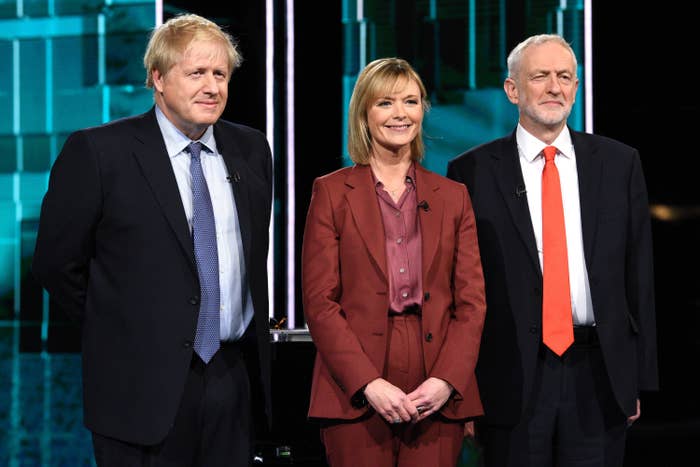 The Conservatives press office Twitter account rebranded itself as "factcheckUK" – and presented itself very much like an independent fact checker.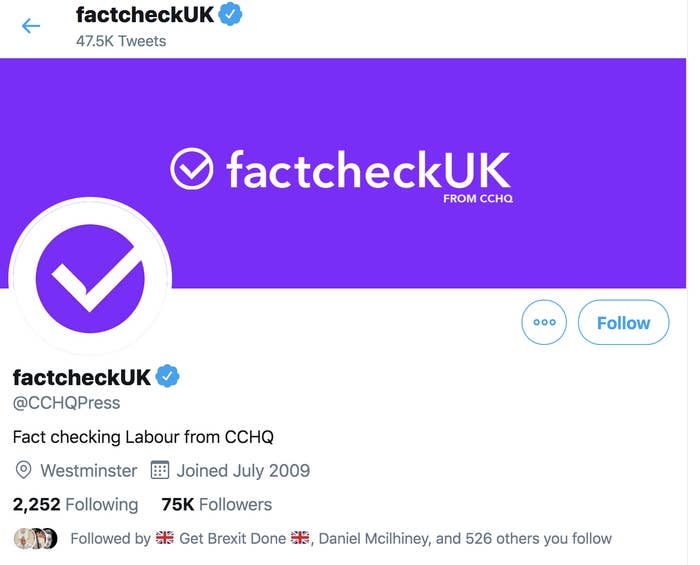 The account pumped out tweets throughout the hour-long debate between the two men vying to be the next prime minister, focusing on Corbyn's "lies". The rebranded account also underlined Johnson's "great" policies.
Asked why the name of the account had been changed, a senior Conservative source told BuzzFeed News: "Because Corbyn needs fact checking."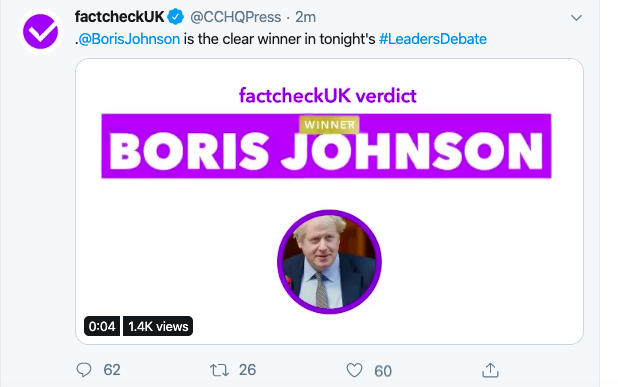 But genuine fact checking services and journalists were appalled, saying it was a disingenuous move to con people into believing it was an independent account.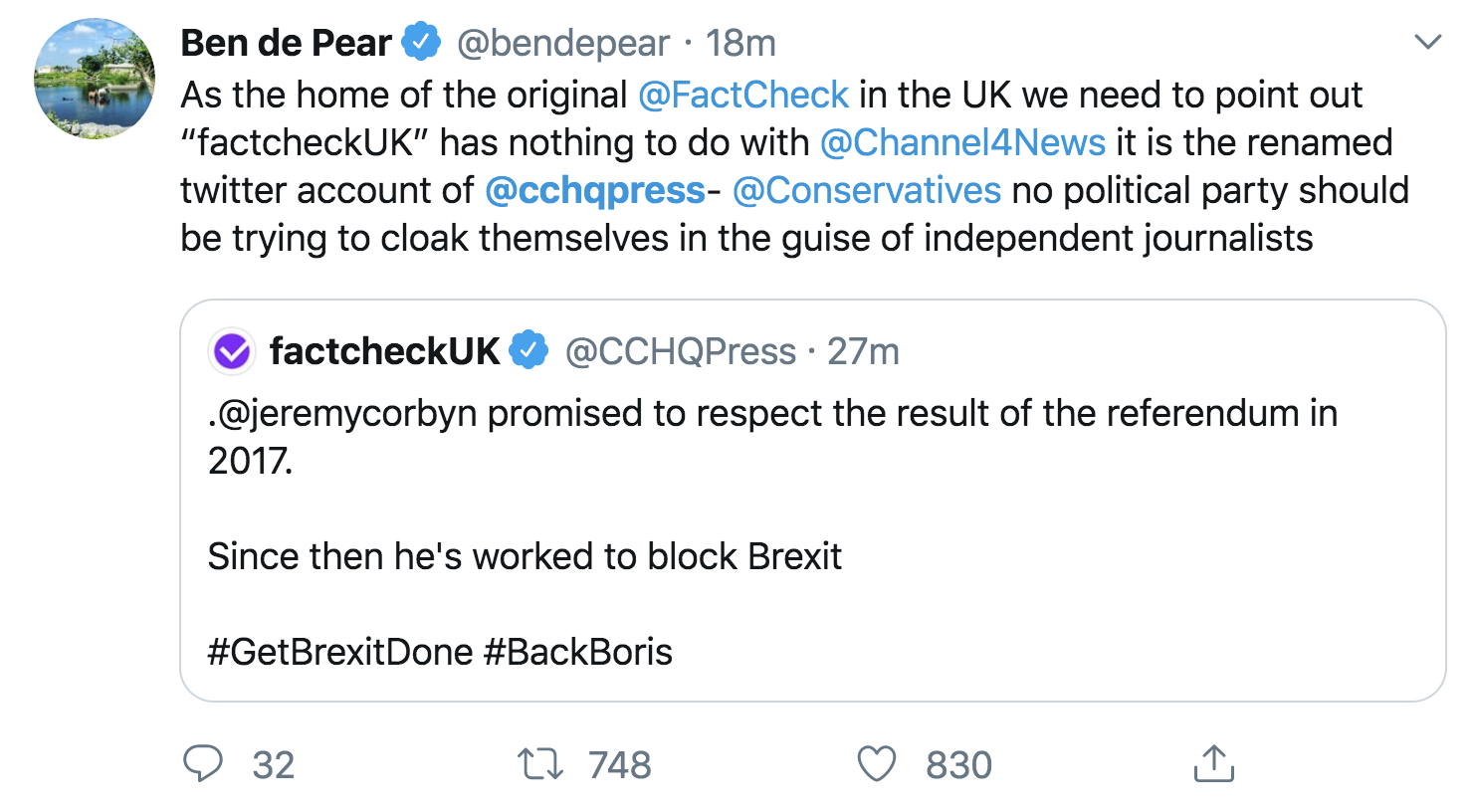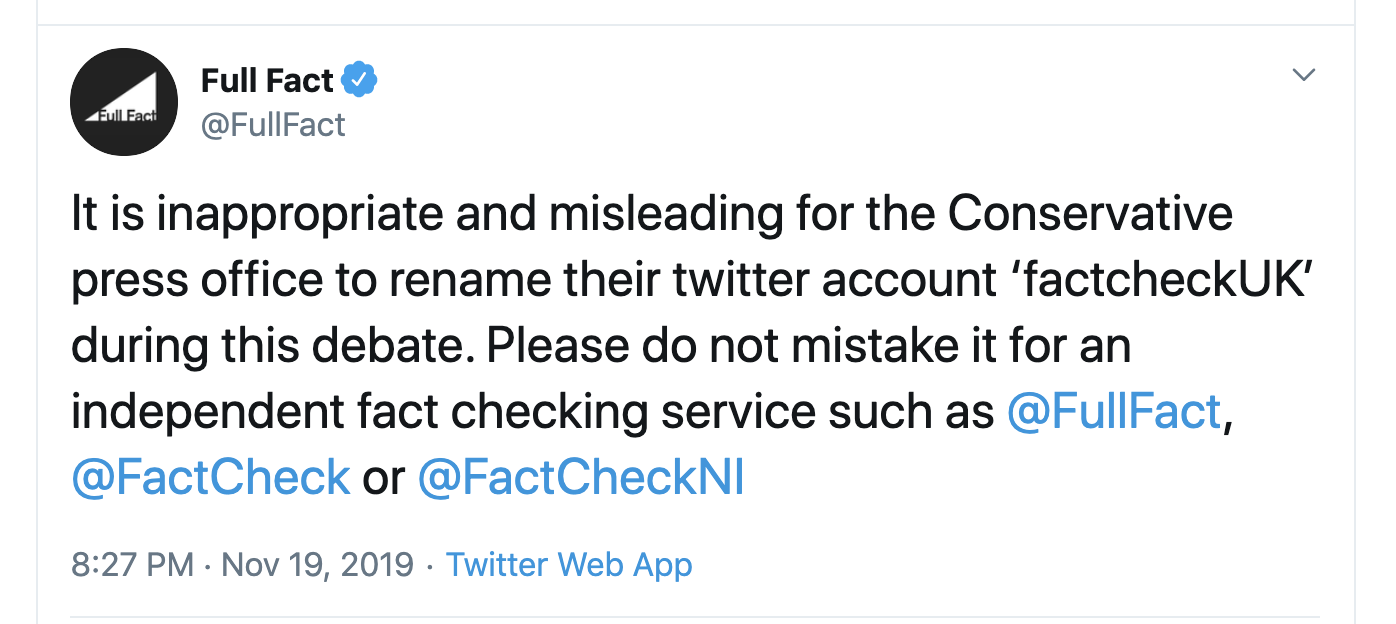 Twitter's own rules state that accounts which pose in a "confusing or deceptive manner" could be permanently suspended. CCHQ Press may also have put their blue "verified" tick at risk because verified users are banned from changing their name.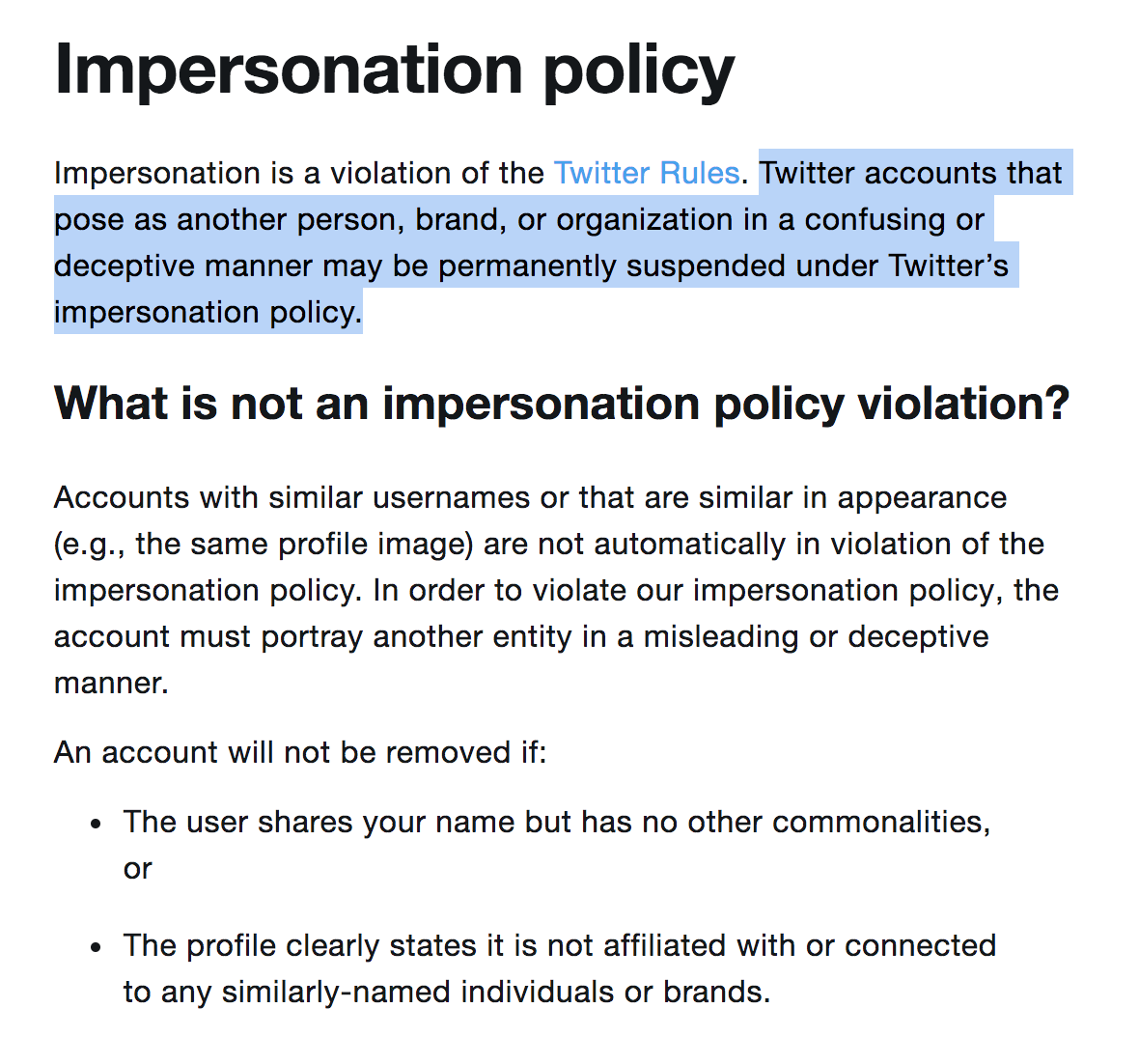 In a statement, Twitter warned any further attempts to mislead people as CCHQ Press had done "will result in decisive corrective action."
Political journalists were stunned, with one saying it was "dystopian".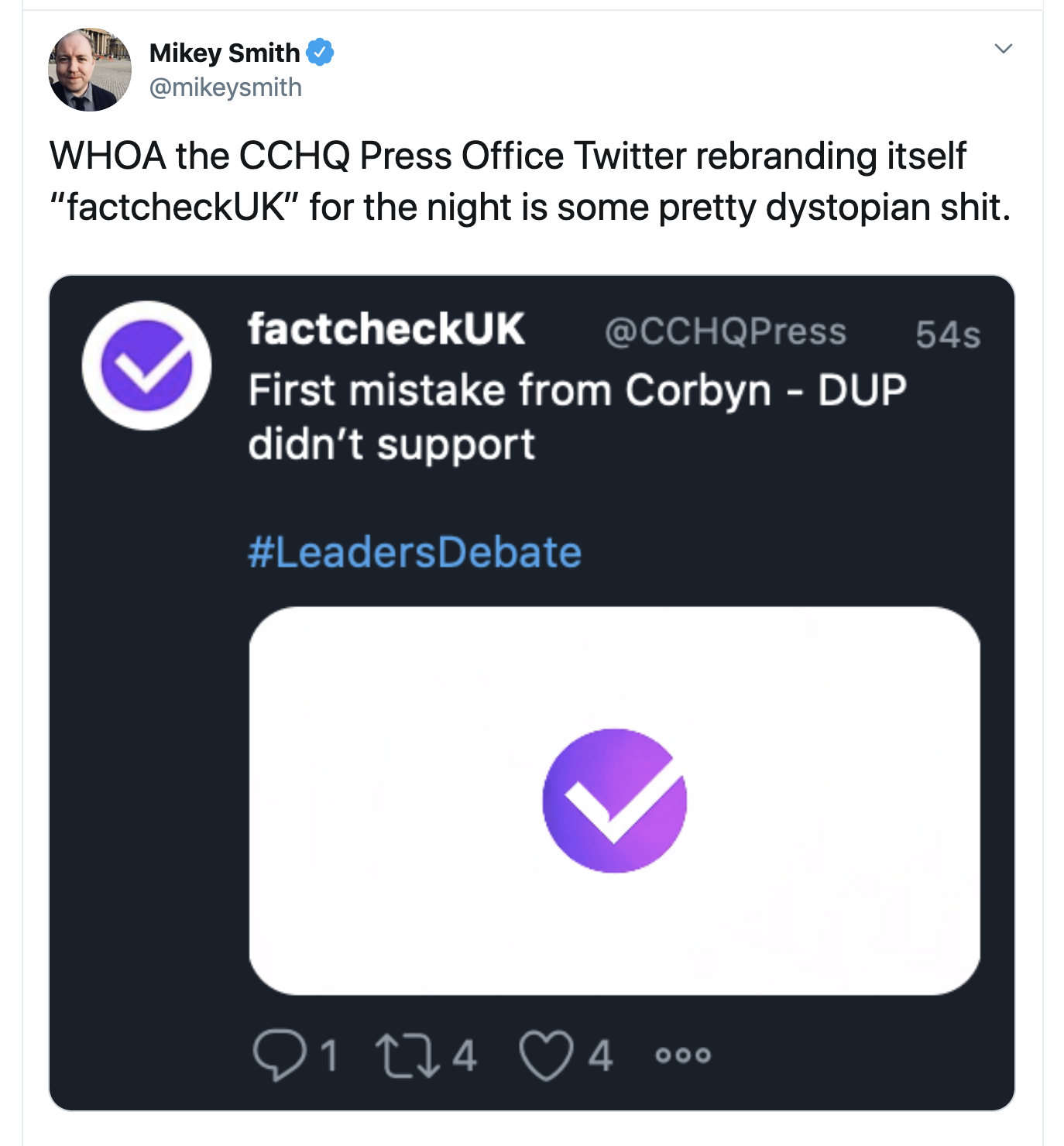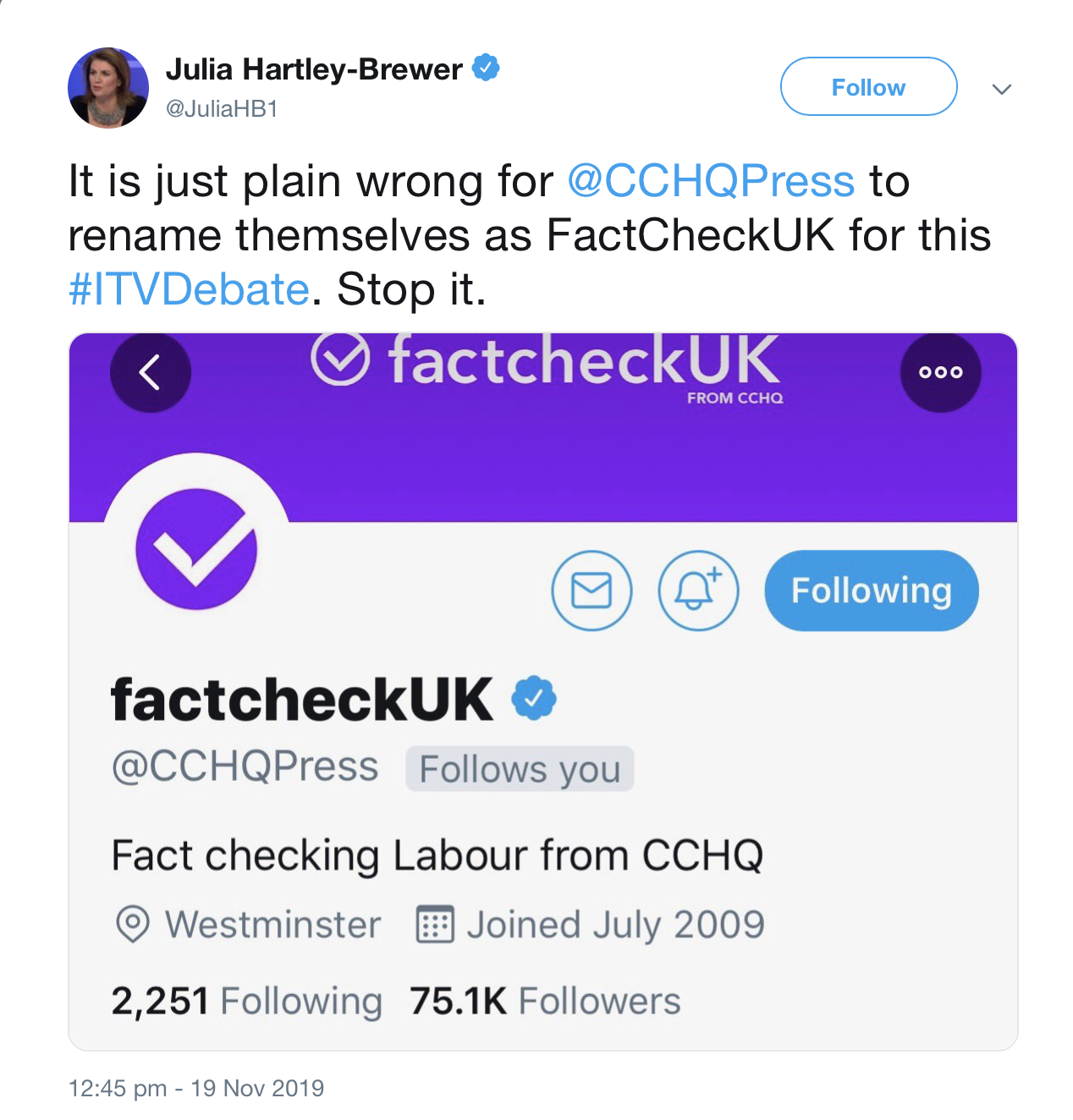 Sayeeda Warsi, the former Conservative party chair, could not believe what she was seeing.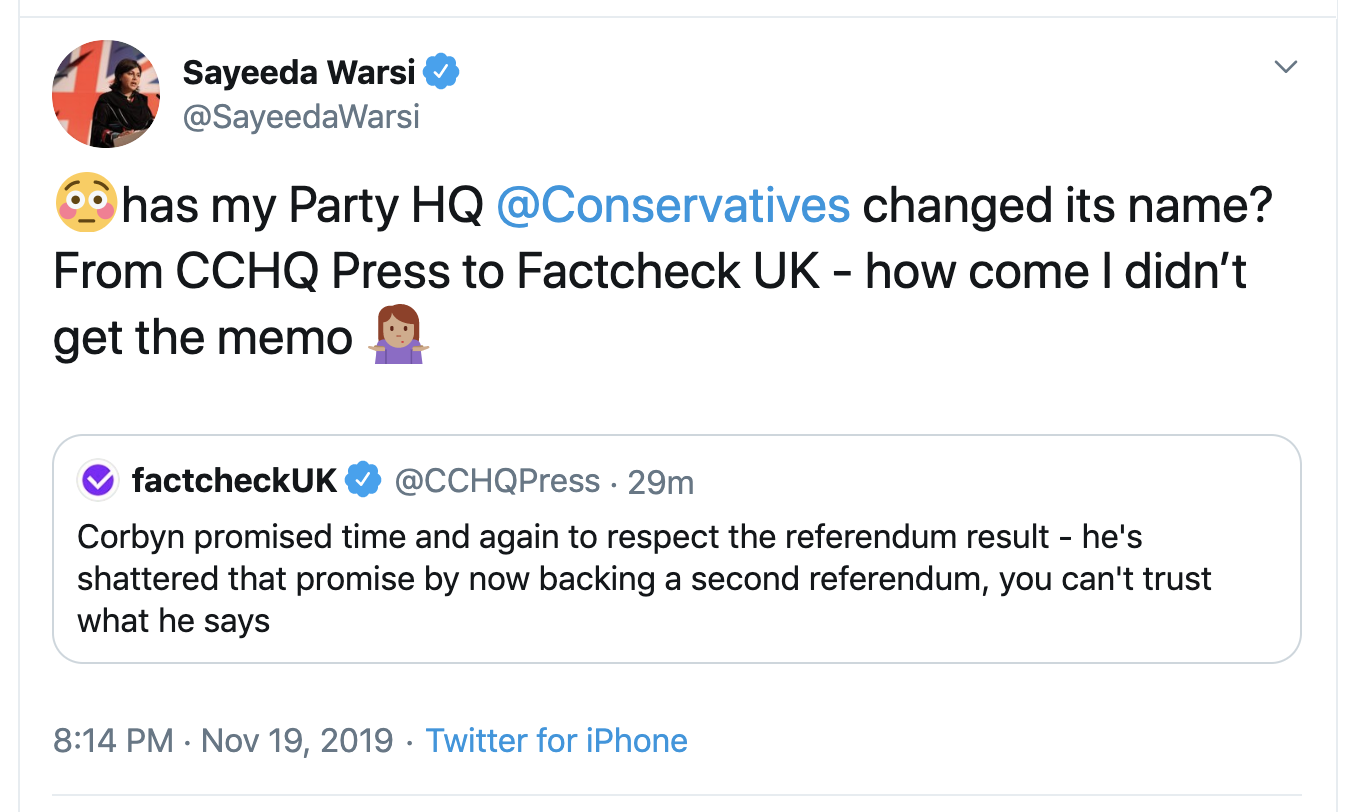 Former Conservative and UKIP politician Suzanne Evans said it was "very stupid".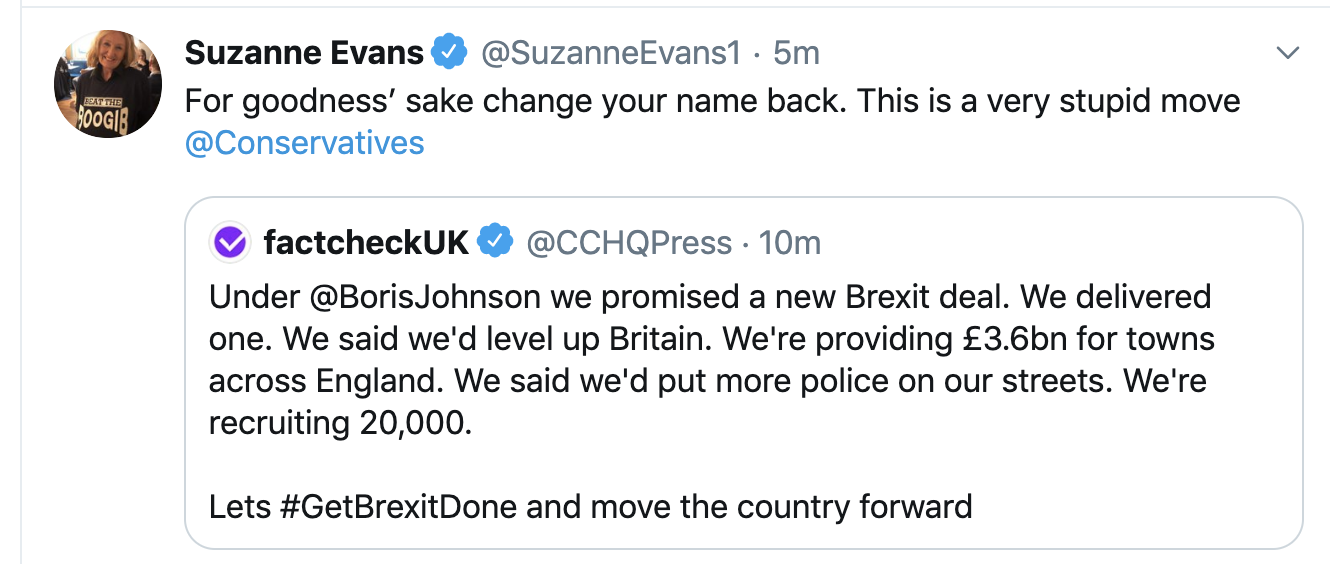 And former Labour staffer Theo Bertram summed it up.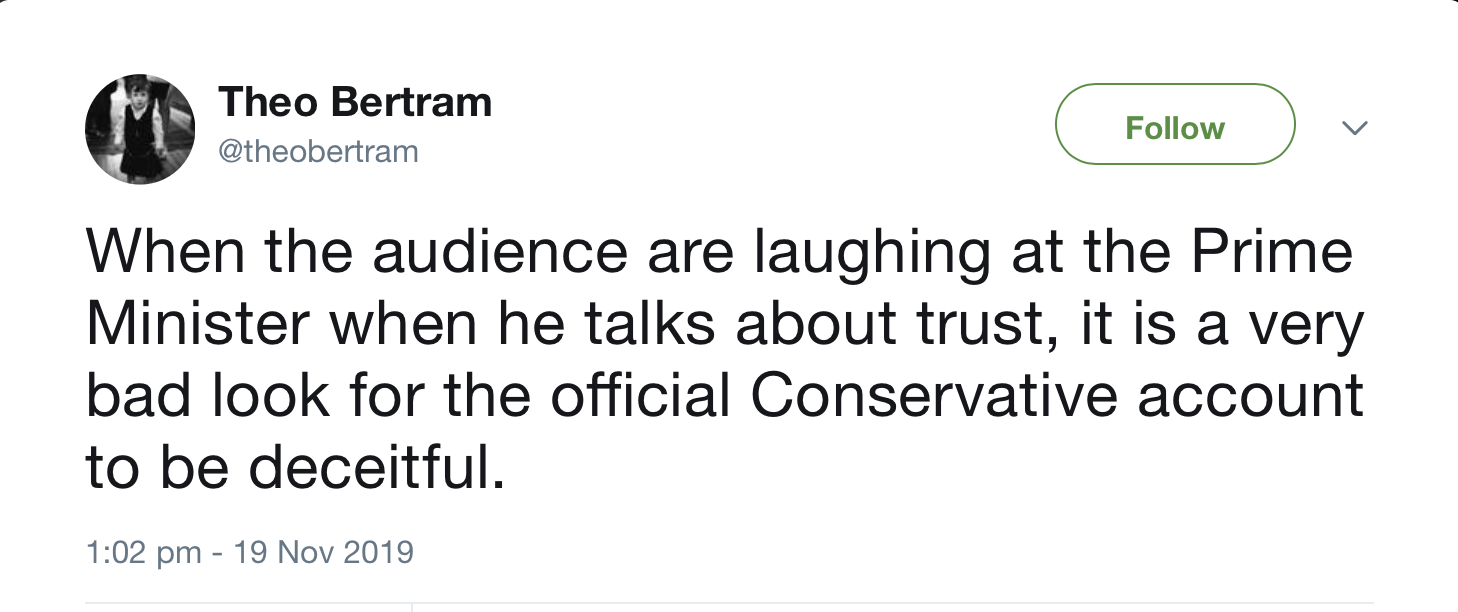 Of course, this being Twitter, CCHQ were trolled pretty quickly.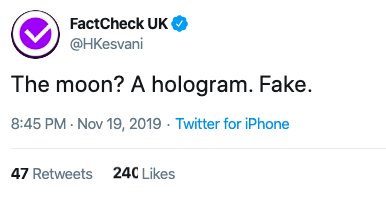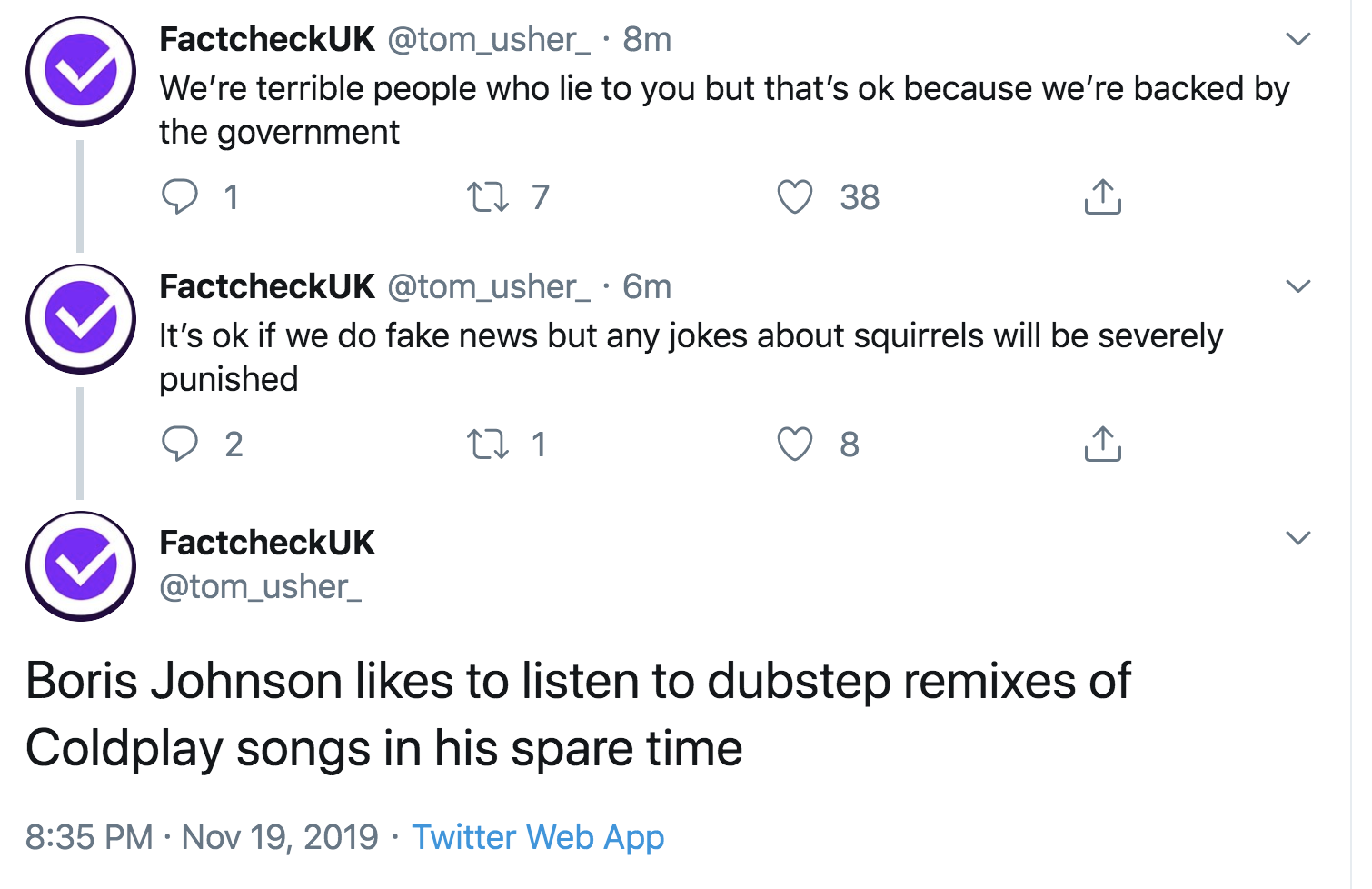 In the spin room after the ITV debate, the PM's spokesman defended the stunt, saying it was "entirely appropriate for the party to highlight inaccuracies made by Jeremy Corbyn".

But Labour's shadow international trade secretary told BuzzFeed News: "I think what is really clear is that the public regard him [Johnson] as dodgy and this latest scam to try and present themselves as a fact checking organisation just proves it."