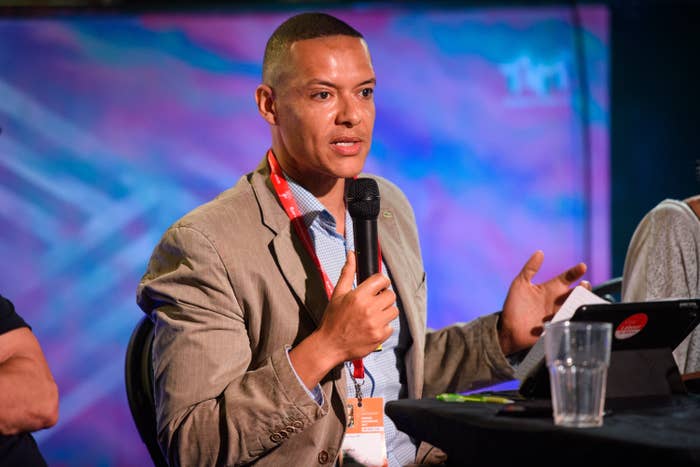 Jeremy Corbyn should stand down Labour candidates in certain seats to help other left-leaning parties defeat the Conservatives at the next general election, a senior Labour MP has said.
Clive Lewis, a shadow Treasury minister, called on Corbyn to change party rules to allow local Labour members to decide whether it is in the country's best interest to stand a candidate.
He pointed to Richmond Park, where Conservative Zac Goldsmith beat the Liberal Democrats by just 45 votes to win in 2017. "We could have stopped that Tory going into Parliament," Lewis said.
At a fringe meeting of the Labour conference in Brighton, attended by BuzzFeed News, Lewis also hit out at the "backroom stitch-ups" over Brexit and environment policy and called on Corbyn's team to get a grip.
Labour is preparing for a general election to take place within weeks as Brexit reaches crisis point, but MPs and members at conference are openly pessimistic about the party's chances of winning a majority.
Concerns are increasingly being raised among Labour members that the pro-Brexit Tories are counting on the Remain vote being split, allowing them to come through the middle.
Lewis is among those actively calling for a "progressive alliance" of left-leaning parties and independents to join together and stop the Conservatives winning the election. But a Labour party source said the party was committed to fielding candidates in every seat at the next general election.
Lewis was speaking at an event on Sunday night organised by the Compass pressure group titled "What If Labour Can't Win Alone?"
He said: "At present it's the central Labour party that decides that a candidate will be stood in every single constituency, it's part of our constitution. [But] I think we should trust in our local Labour members to know what's happening on the ground to be able to make a decision about whether they want to stand a candidate."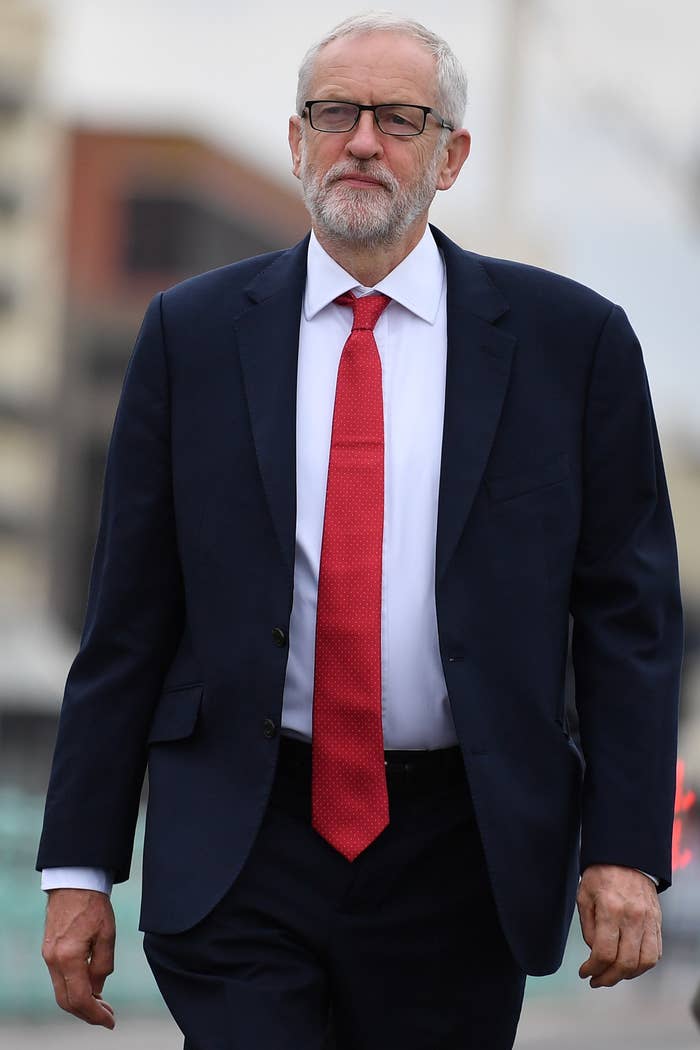 Pointing to Richmond Park, a Tory–Lib Dem marginal where Labour won 5,773 votes in 2017 compared to 28,543 for the Lib Dems, Lewis said local members "knew we didn't stand a cat's chance in hell".

"That local party didn't want to stand a candidate but they were forced by the party and consequently the Liberal Democrats lost it by 45 votes," he said. "I think a level of pragmatism needs to happen here."
Lewis argued that the national party could then decide where other parties could potentially stand aside for Labour elsewhere and plot out how to stop a Tory majority and ensure a "progressive government led by Labour". He added: "It's a no-brainer."
Lewis also strongly criticised the Labour leadership's handling of the conference so far, after deputy leader Tom Watson survived an attempted ousting on Friday night.
He was also among a number of Labour MPs who want the party to campaign for Remain if there's a second referendum.
"When Jeremy Corbyn was elected leader, it was a different kind of politics," Lewis said. "It was meant to be moving away from the top-down, command-and-control centralism of the New Labour years.
"I'm afraid to say it feels to me as if that project has been captured by a bureaucratic mindset and mentality which is strangling it and causing great problems — to the point now where at this conference we are seeing on both the green new deal and on Brexit what I consider to be backroom stitch-ups.
"It's awful, it's appalling, and it's not what I signed up to four years ago. It's damaging and it has to stop, it really does ... if it carries on it won't just be the project that ends up in tatters, it will be this country and our standing in the world."