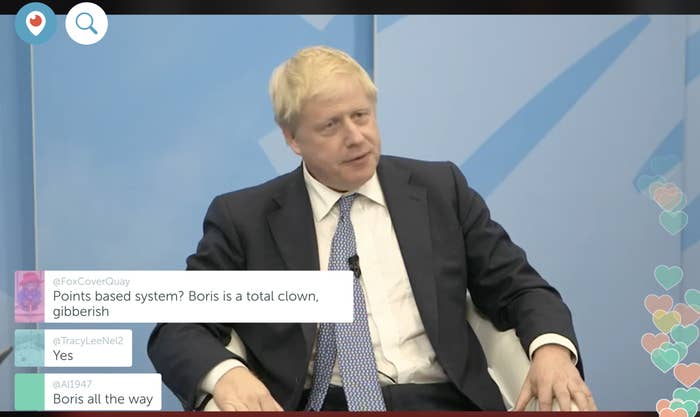 Boris Johnson has said there is a "million to one" chance that Britain will leave the European Union without a deal — just one day after ramping up the rhetoric on a no-deal Brexit.
The Tory leadership frontrunner insisted it was crucial to prepare for a no-deal scenario in order to secure a deal with Brussels, but added he did not believe that was where Britain would "end up".
It comes after Johnson told Talkradio on Tuesday that the UK would leave the EU Oct. 31 "come what may, do or die" — and wrote to his rival Jeremy Hunt challenging him to pledge the same.
But in a Conservative party hustings broadcast on Twitter and Facebook Wednesday evening, Johnson said: "It's absolutely vital that we prepare for a no-deal outcome if we're going to get the deal that we need.
"I don't think that's where we're going to end up — I think it's a million to one against — but it's vital that we prepare."
Johnson also said he was "not attracted" to the idea of "proroguing" — or suspending — Parliament in order to bypass MPs and secure Brexit, calling it an "archaic device". But he did not explicitly rule this out.
Earlier on Wednesday, the government announced it was beefing up plans for a no-deal Brexit. In a written statement, cabinet office minister David Lidington said it was making sure that vital supplies such as medicines could be brought into the UK if the government failed to secure a deal.
"While the government believes that leaving the EU with a deal is the best outcome, leaving without a deal remains the legal default at the end of the extension period on 31 October 2019," he said.