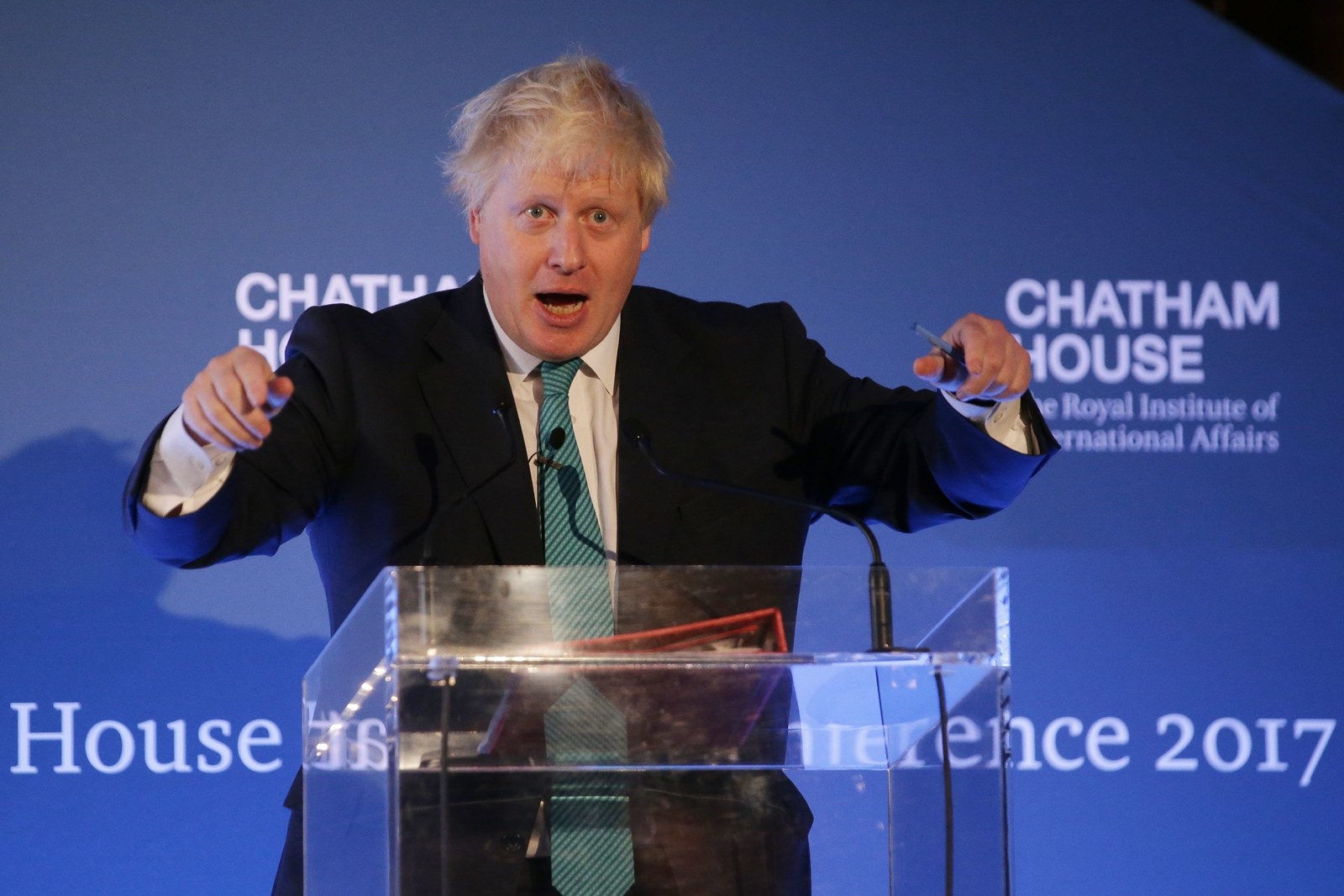 Boris Johnson has called on Donald Trump to stick to the nuclear deal with Iran, saying: "Think of the nightmare that deal has avoided."
The British foreign secretary said he was confident the deal – known as the Joint Comprehensive Plan of Action (JCPOA) – would remain in place.
That is despite the US president moving to decertify the Iran nuclear deal earlier this month – which America's strongest allies warned could bring the US closer to another conflict in the Middle East.
In a speech to the Chatham House think tank in London on Monday, Johnson said the Iran deal forged in 2015 had been vital because the country had been "only months away" from producing a nuclear weapon.
He warned that a nuclear-armed Iran would have triggered "an arms race in what is already one of the most volatile regions of the world".
But he stopped short of criticising Trump directly, saying the president had "not junked" the deal and in fact had "continued to waive nuclear-related sanctions against Iran".
Johnson added: "Having spoken to some of the most influential figures on Capitol Hill – none of them fans of the Iranian regime – I have absolutely no doubt that with determination and courage the JCPOA can be preserved."
He said he understood Trump's concerns about the "disruptive behaviour" of the Iranian Revolutionary Guard, Iran's supply of weapons and missiles to Hezbollah in Lebanon and to Houthi rebels in Yemen, and helping Bashar al-Assad's regime in Syria.
"But that does not mean for one minute that we should write Iran off, or that we should refuse to engage with Iran or that we should show disrespect to its people," he said.
"On the contrary, we should continue to work to demonstrate to that population that they will be better off under this deal and the path of reengagement that it prescribes."
Johnson also defended Trump over his approach to North Korea, saying the president had an "absolute duty" to "prepare any option" to keep people safe.
Trump has ratcheted up his rhetoric against Kim Jong Un's regime in recent weeks. He tweeted last month: "Just heard Foreign Minister of North Korea speak at U.N. If he echoes thoughts of Little Rocket Man, they won't be around much longer!"
Answering questions after his speech, Johnson said: "I don't think anyone can conceivably want a military solution to this. And yet clearly it must remain on the table."