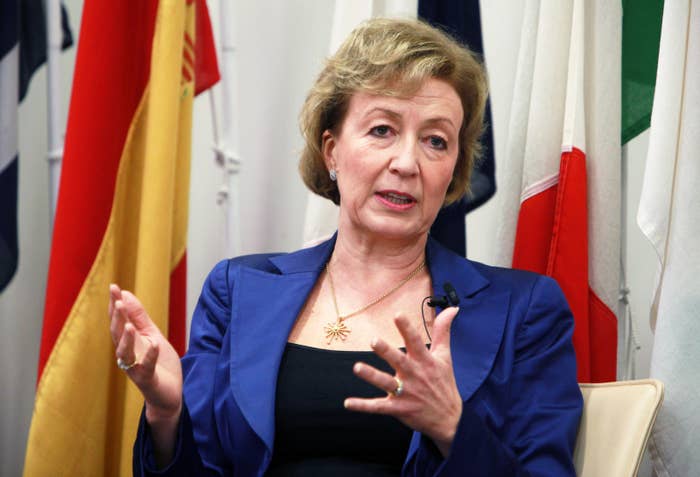 Conservative minister Andrea Leadsom is adamant that there is absolutely no economic shock in store for Britain if it leaves the European Union. The energy minister, who worked in finance for over two decades before entering politics, is furious with "scaremongering" from her pro-Remain Tory colleagues, especially the chancellor, and wants to set the record straight.
BuzzFeed News is meeting Leadsom – one of the most high-profile Leave campaigners – in her Westminster office just over a week before the 23 June referendum and the day before the tragic death of Labour MP Jo Cox. George Osborne, her former boss in the Treasury, has just warned that big spending cuts and tax hikes would be needed to fill a £30 billion black hole in the event of Brexit.
But Leadsom is having none of it. She says the situation is "nothing like" the "systemic crises" of the 2008 global financial crisis or 1992's Black Wednesday. "I just don't accept the premise that we have any economic issue with voting to leave, I think it's absolutely balanced," she says.
"I just don't see any systemic issue whatsoever – so I don't believe any emergency Budget is needed. Unfortunately I think it's a tactic in the campaign to try and scare people into voting to stay, which I think is a great shame because it's not an honest reflection of reality."
Pressed on whether she believes Brexit would have *any* short-term impact on Britain's economy, Leadsom replies: "Nobody has a crystal ball and if there is a short-term economic impact we have to say, 'What does that mean?' What it normally would mean is that sterling might go down, and if sterling goes down, that's great news for exports.
"But as I say, sterling has really not moved since the prime minister announced the starting gun for the referendum. So my best expectation, with my 30 years of financial experience, is that there will not be an economic impact."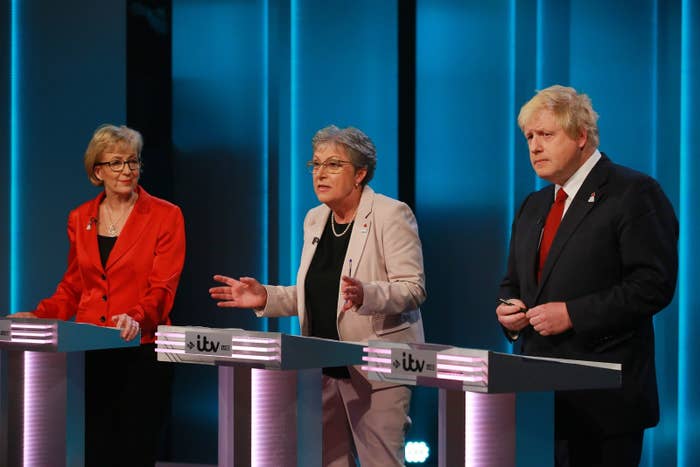 Her economic stance puts her at odds with the Treasury, the International Monetary Fund, and Bank of England governor Mark Carney, who recently warned of a "technical recession" – six months of negative economic growth. But Tory justice secretary and prominent pro-Leaver Michael Gove believes that people have "had enough of experts", and Leadsom is resolutely on the same page.

"Even with their best efforts to destabilise the market to scare people into remaining, they have no evidence that the markets are going to react badly," she says. "Unfortunately the [Bank of England] governor – whose job is to ensure financial stability – his interventions have been to increase market instability."
There is no doubting Leadsom's passion for Britain to leave the European Union. You can almost hear the stirring chords of "God Save the Queen" as she speaks of the "sunlit uplands" waiting just around the corner. "With every ounce of my heart, my brain and my experience, I absolutely believe that the bright future for all of our children and grandchildren is when we vote Leave," she says.

"I would rather think, I absolutely went for it, I did the right thing for my country, rather than, Oh, I wish I hadn't wimped out and walked away at the final hurdle for the sake of my career. The position with honour is to absolutely go for it."
Leadsom reckons Osborne's spending cuts warning will simply cause more people to vote Leave. "I absolutely think it will backfire," she says. "We made pledges just a year ago to increase funding to the NHS, to protect pensions, to protect our schools funding… To suggest that a year later we would consider reneging on promises we made only a year ago is first and foremost not necessary, and secondly a scaremongering tactic, and I deeply regret it. I think it absolutely will not be allowed to happen by parliament."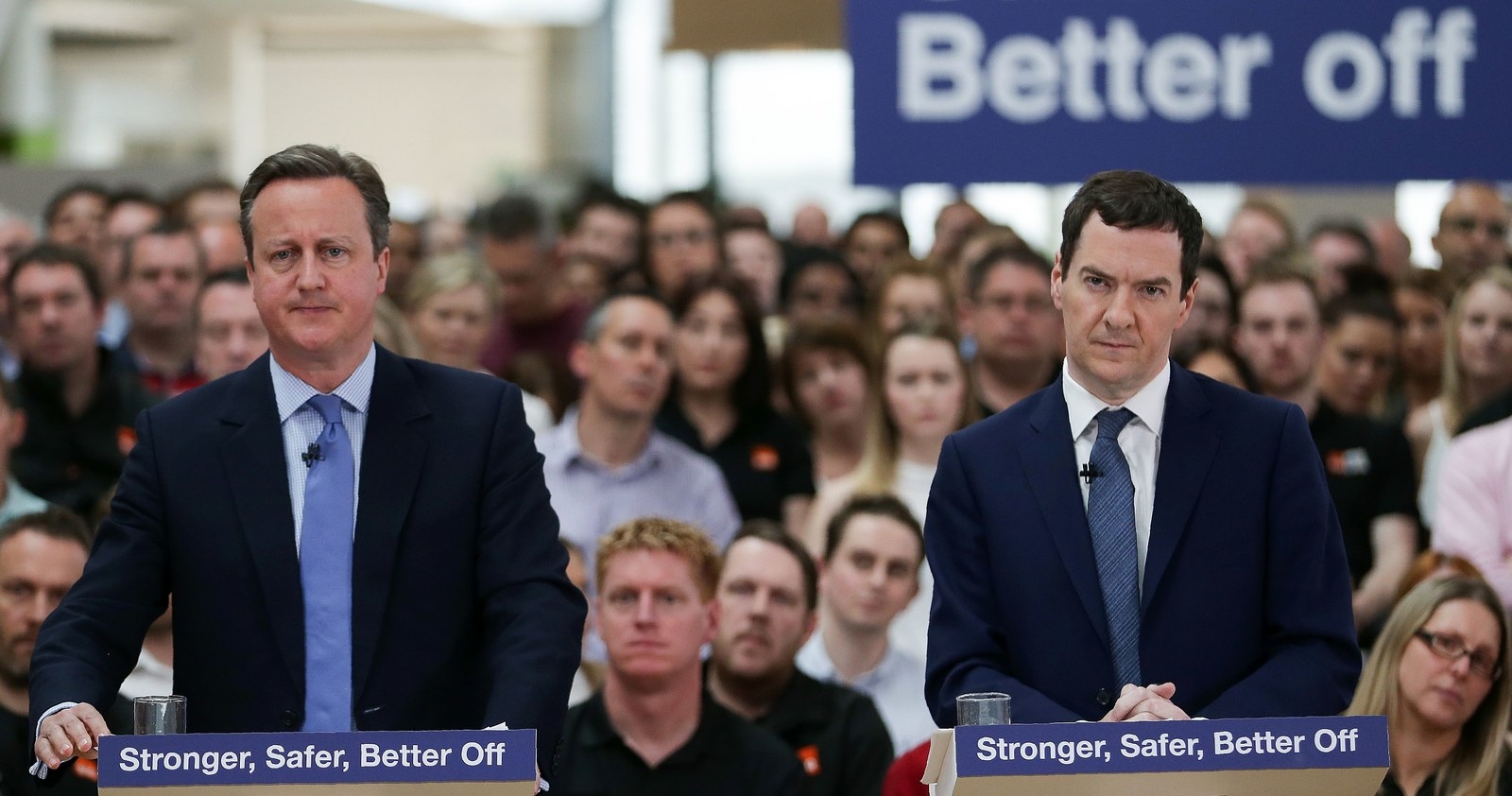 Leadsom spent over a year working closely with Osborne as economic secretary to the Treasury. She praises him for turning around Britain's economy and making it "the fastest-growing in the developed world". But, she says, "I'm quite frankly amazed that he isn't on my side of the argument, I'm just amazed."

Does she believe that deep down, Osborne probably agrees with her that Britain is better off outside the EU? She pauses before answering. "I don't want to put words in other people's mouths, but all I can say is I'm amazed that both he and the prime minister... They're great patriots, and I find it amazing. But I still have the greatest regard for both of them."
She doesn't believe that either Osborne or David Cameron will have to stand down in the event of Brexit, despite calls from some Tory MPs. "The prime minister has made it clear that in a referendum you are asking for instructions from the people – it's not like a general election," she says. "And when the people vote Leave, I genuinely believe that the prime minister and the chancellor will then, with all of their energies, fight to deliver what the people have instructed them to do."
Leadsom insists there isn't as much animosity between Tory MPs as people think. "Obviously, as I've said, I absolutely believe with my entire everything that leaving is the right thing to do," she says. "But it doesn't mean that I dislike my colleagues. You always get a few people who can't get beyond the argument – but the vast majority of people are big enough to say 'I still like you'."
She points to her long friendship with the pro-EU energy secretary Amber Rudd, her current boss, who she squared up against at an ITV News debate earlier this month. "Amber and I have been friends for 11 years – we fought our first seats up in Liverpool and our friendship is much stronger than that. We go out for a drink together, we have agreed to disagree – and it is a big disagreement – but politics is like that. You have to go for it, you cannot be half-hearted."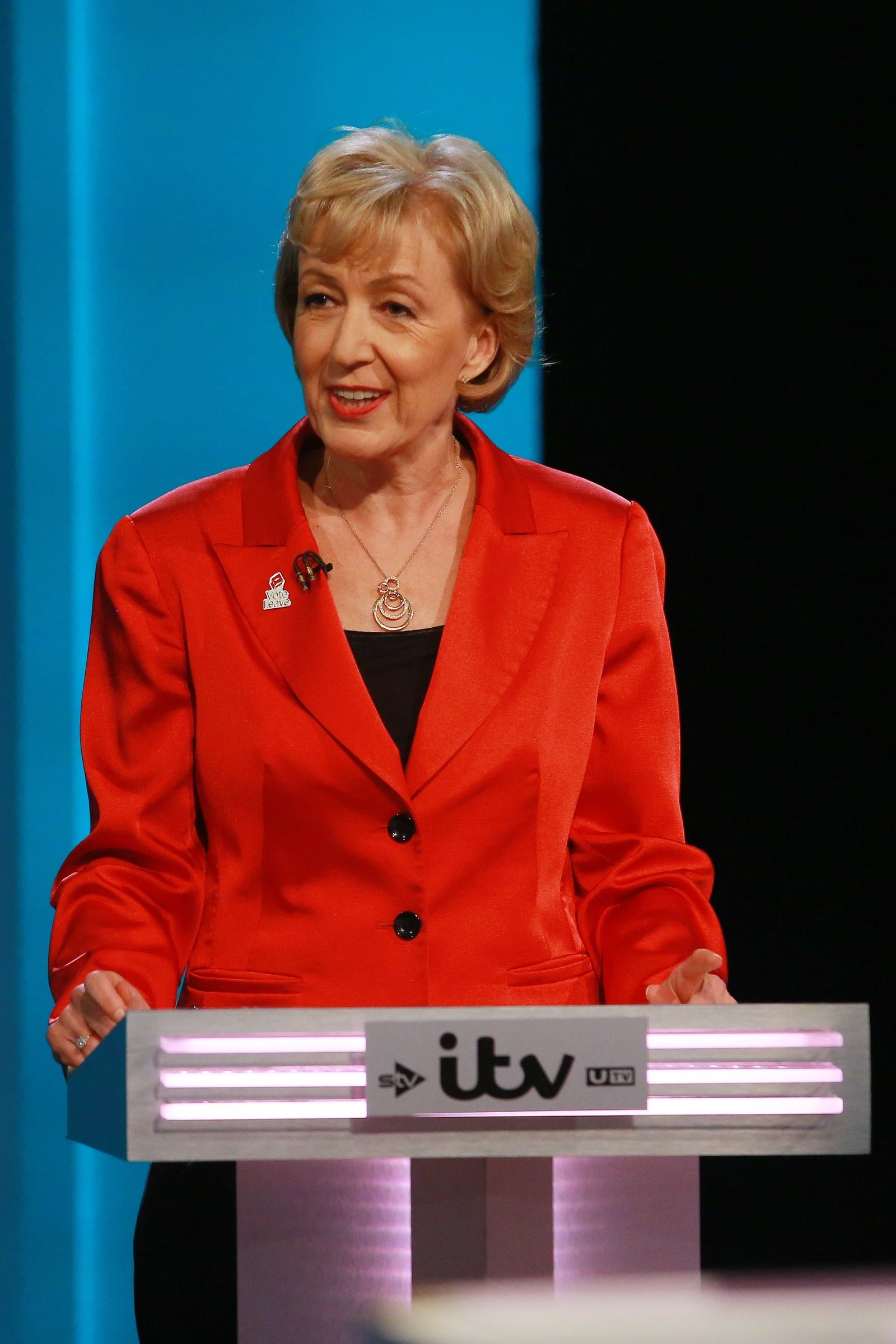 Leadsom, a mother of three children aged 20, 18, and 12, particularly wants to appeal to young people, who, opinion polls show, are far more likely to vote Remain. She concedes that many people in their twenties might be worried about the economy as they try to find work or save up to buy a house. But she insists the EU is "holding us back", with youth unemployment in southern Europe up to 50%.
"This is a generation of young people whose lives have been ruined by the EU's determination to pursue their eurozone EU superstate policy absolutely without regard to the impact on young people," she says. "Genuinely, as a mum, all the sunlit uplands are when we leave the European Union."
Leadsom believes there are many people in Britain who are "so sick and tired of the kind of big elite telling them what to do". She says: "At the sharp end of the country where people are living their lives, there is a real groundswell of thinking we want to be free of those shackles."
She strongly defends the Leave camp's claim – emblazoned on the side of a bus – that Britain sends £350 million a week to the EU. Sir Andrew Dilnot, chair of the UK Statistics Authority, has said the figure is misleading because it doesn't take into account Britain's rebate or money paid back to the UK in grants.
But Leadsom says: "It's from the Office for National Statistics, they say that the amount of money that the UK owes to the EU every year is £19.1 billion. That equates to £367 million a week, it's a gross figure. The point is, if I ask you how much do you earn and you say to me "30 grand", are you telling me how much after tax, national insurance, your weekly household bill, the amount you spend on your Sky subscription? No, of course you're not, you're telling me how much you earn gross.
"It's not up to us how much we get net. So it is an entirely defensible figure. The Remain side have totally pulled the wool over people's eyes in saying it's not a true figure. It's absolutely a true gross figure."
She's fired up, leaning forward to make her point, visibly angry that the £350 million claim has been challenged. "Is that OK? Sorry, I'm just really…" The emotion is there – but will that be enough to secure victory on 23 June?
"Nobody on the Leave side is messing – we really are passionate about our belief," Leadsom says. "Whereas I think on the Remain side there are a lot of people who are conflicted – they're looking at their career or something other than what's right for the British people."