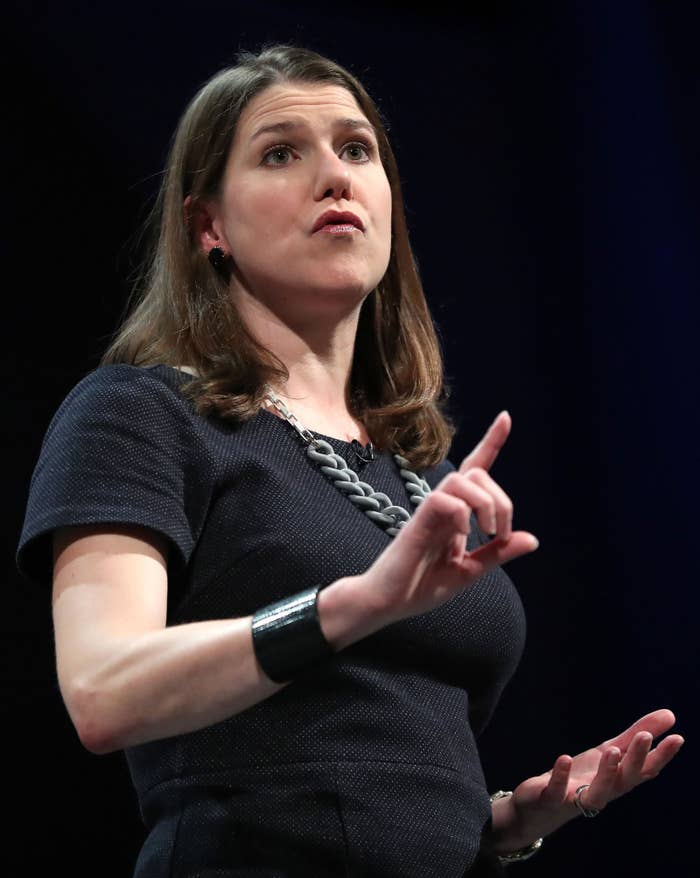 An MP at home with a 2-week-old baby has accused the Tories of a "calculated, deliberate breaking of trust" after they broke a "pairing" deal not to vote on Brexit on Tuesday night.
Jo Swinson, a Liberal Democrat MP, had been told by government whips that she had been paired with Tory party chair Brandon Lewis – but contrary to the agreement, he voted on key amendments in the House of Commons.

Under the pairing system, the whips match up absent MPs of opposing sides to effectively cancel each other out. There is no formal maternity leave for MPs, so this is the only way new mothers are able to make sure the vote is fair.
A Whitehall source told BuzzFeed News that it was an "honest mistake" by Lewis.

They pointed out that both Cat Smith and Laura Pidcock, two Labour MPs also on maternity leave, had been successfully paired by the government whips.
"We honoured the Labour pairs – this was an honest mistake," the source said. "And of course it wouldn't have made any difference to the result."
But critics, including Swinson herself, were sceptical that it was a mistake – pointing out that while Lewis had abstained earlier in the day, he had voted in the two knife-edge divisions after 6pm.
Swinson accused the government of "cheating" and said it was time to put proper measures in place to allow MPs on maternity leave to cast a proxy vote in the House of Commons.
Labour former acting leader Harriet Harman has proposed a new system of "baby leave" for MPs – which would allow imminent or new parents to nominate someone to cast their vote for them. But so far the plans have been kicked into the long grass.
Shadow women's minister Dawn Butler said the fact Lewis voted was "absolutely appalling" and called on him to apologise.
Tory MP Sarah Wollaston also demanded answers, saying the tactics "disrespect women".
UPDATE
Brandon Lewis later tweeted an apology to Swinson, insisting it was an "honest mistake" made by the whips.
Chief whip Julian Smith also later apologised to Swinson, reiterating that Lewis had been asked to vote "in error".