Theresa May will become Britain's new prime minister on Wednesday, less than three weeks after David Cameron announced he was stepping down in the wake of the EU referendum result.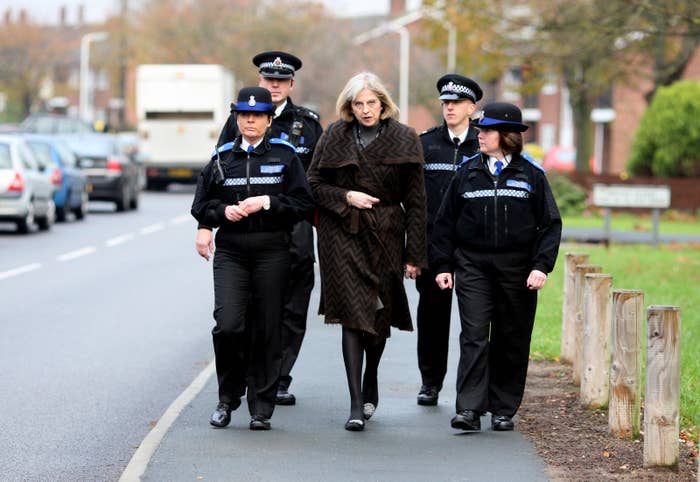 The transition of power is happening much quicker than expected after May's remaining rival for the Tory leadership, Andrea Leadsom, announced on Monday morning that she was withdrawing from the race.
Within hours, May had been anointed leader and David Cameron had declared he would leave 10 Downing Street on Wednesday, with his successor moving in by that evening. In a short statement at Westminster, May said she was "honoured and humbled" to be made leader of the party.
Here's what you need to know about the PM-in-waiting.
1.
She's a geography graduate who worked for the Bank of England before becoming an MP.
Born Theresa Brasier in Eastbourne in 1956, she studied geography at Oxford University before working at the Bank of England until the mid-1980s. She then became a financial consultant for the Association for Payment Clearing Services – while serving as a Tory councillor – before finally getting elected as MP for Maidenhead in 1997.
2.
She's often compared to German chancellor Angela Merkel.
Both May and Merkel are admired for their unshowy yet steely determination to get on with the job. Like Merkel, May grew up as the daughter of a Protestant clergyman in a family with public service at its core. The two politicians also share a love of alpine hiking.
3.
She was introduced to her husband by Benazir Bhutto, who went on to become prime minister of Pakistan.
Theresa Brasier was introduced to her future husband, Philip May, at a Tory student disco by their mutual friend Bhutto, who was assassinated in 2007 after serving two terms as Pakistan's PM. The pair married in 1980 when she was 23 and he was 22 and they have never had children. May has described her husband, an investment banker, as her "rock" – particularly when both her parents died within months of each other soon after her wedding.
4.
She kept a very low profile during the EU referendum.
May backed David Cameron in calling for Britain to stay in the EU – but stayed very quiet during the campaign. MPs believe this was a savvy move aimed at securing the most widespread support ahead of a likely Tory leadership contest. Launching her national campaign on Monday, May insisted she would respect the result of the referendum, saying: "Brexit means Brexit and we are going to make a success of it."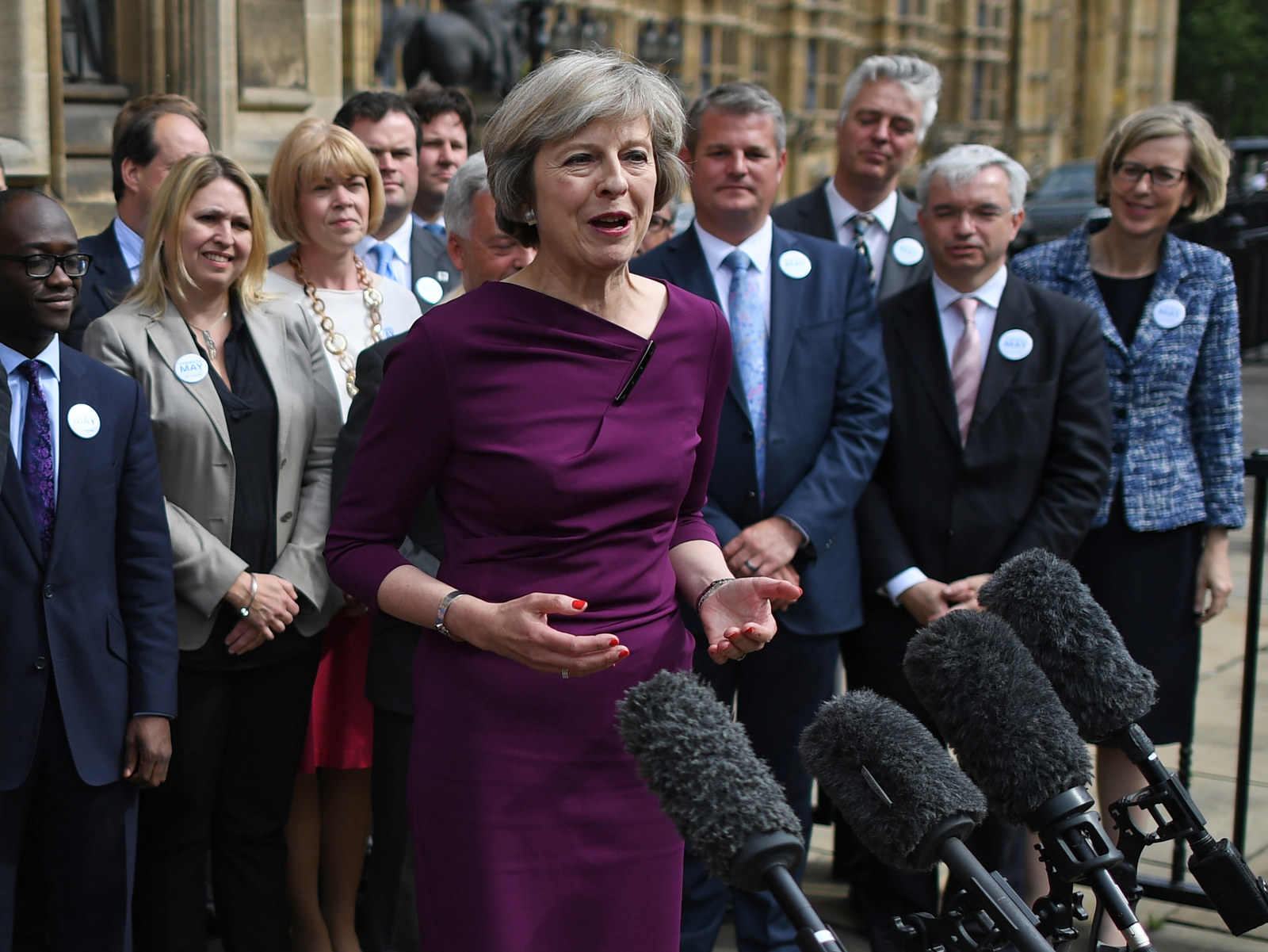 5.
She once warned that the Tories were the "nasty party".
When May was chair of the party in 2002, she told a stunned party conference: "Our base is too narrow and so, occasionally, are our sympathies. You know what some people call us? The nasty party." The Tories were out of power for another eight years before they finally beat Labour.
6.
She's one of the longest-serving home secretaries ever.
May was appointed home secretary in May 2010 when Cameron took office – and has lasted more than six years in the role before her ascension to No 10.
Despite the position being regarded as one of trickiest jobs in cabinet, she is the longest serving home secretary since Labour's James Ede had the job between 1945 and 1951 – and May was only a month away from overtaking his record.
7.
But her time in the Home Office has not been free from controversy – a Tory target to reduce net migration to under 100,000 overshadowed her tenure.
The Conservative party long promised to bring net migration – the number of migrants coming into Britain minus those leaving – down to "tens of thousands" a year. But the number stayed high, rising to 333,000 in 2015. May repeatedly said the Tories would stick to the target, despite widespread ridicule from rival parties.
8.
She once claimed an illegal immigrant avoided deportation because of his pet cat.
Eyebrows were raised in 2011 when May claimed at Tory party conference: "We all know the stories about the Human Rights Act ... about the illegal immigrant who cannot be deported because – and I am not making this up – he had a pet cat." Judges and human rights campaigners promptly accused her of getting her facts wrong and even her colleague, then justice secretary Ken Clarke, said: "The cat surprised me. I cannot believe anyone was refused deportation just because they owned a cat."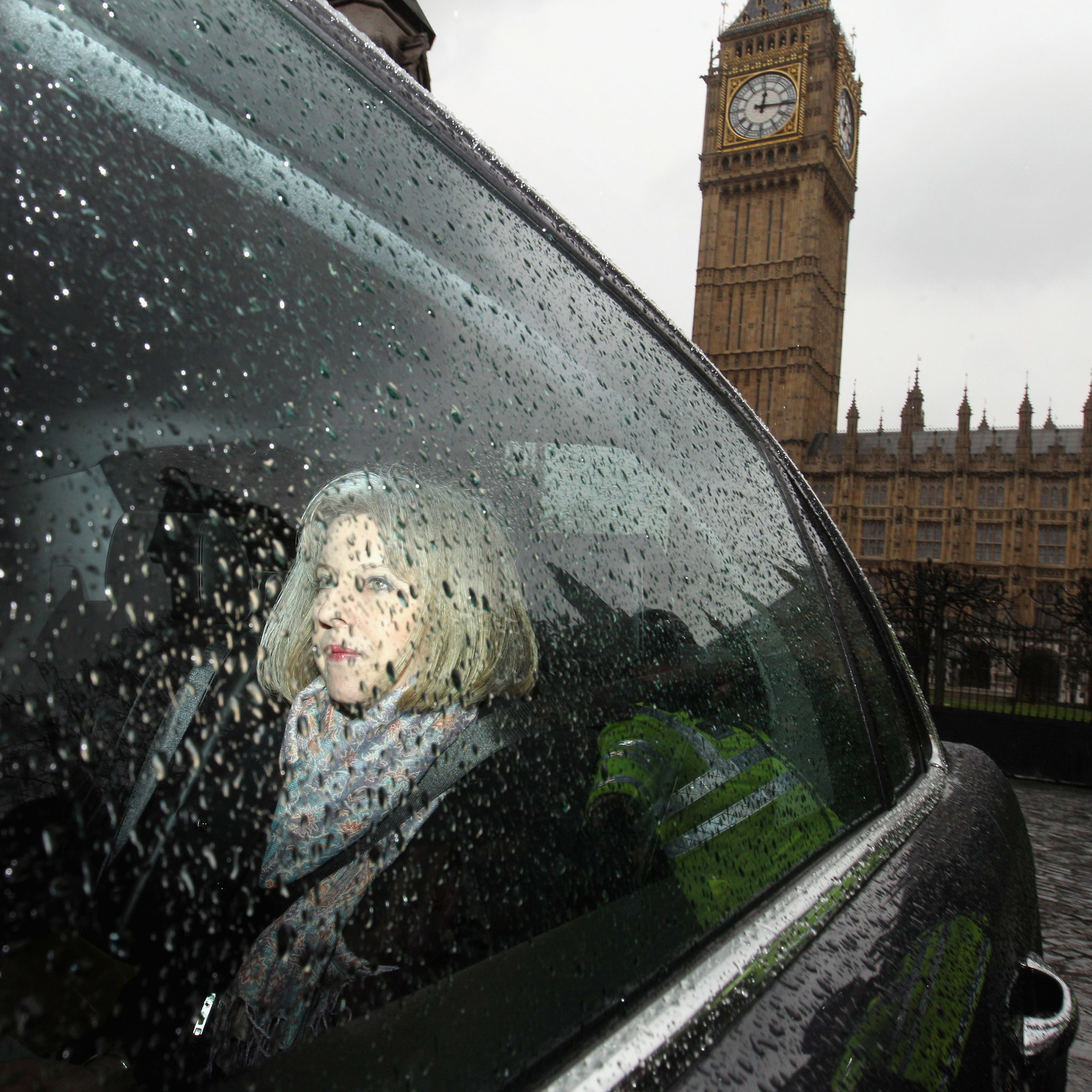 9.
As home secretary, she has steered the so-called Snoopers' Charter through parliament.
May wants to extend the powers of the security services under the investigatory powers bill, dubbed the Snoopers' Charter. But she has been forced to make a number of concessions to get it through parliament following major concerns over the extent of powers to intercept and store people's internet data.
10.
She was responsible for the divisive "Go home" billboard vans.
May was heavily criticised in 2013 for a pilot billboard campaign that told illegal immigrants to "Go home or face arrest". Two advertising vans were driven around London displaying the slogan and the number of connected arrests in the local area. But Labour accused the Tories of using the "language of the National Front" – and the campaign was scrapped after it reportedly resulted in the voluntary repatriation of just one person.
11.
She's a supporter of same-sex marriage – but voted against adoption rights for gay couples in 2002.
She also voted against reducing the age of consent for gay people in 1998 and against the repeal of Section 28 – laws banning the "promotion" of homosexuality in schools – in 2000. But allies say she's been on a journey and that her views have changed over the past decade and a half. She voted in favour of same-sex marriage in 2013, saying: "Marriage should be for everyone."
12.
Photographers are obsessed with her shoes.
May's love of shoes has not gone unnoticed by the media in recent years, with photographers always clamouring for a shot of them when she takes to any stage. Last year her choice of black, patent-leather over-the-knee boots to greet the Queen was much remarked upon.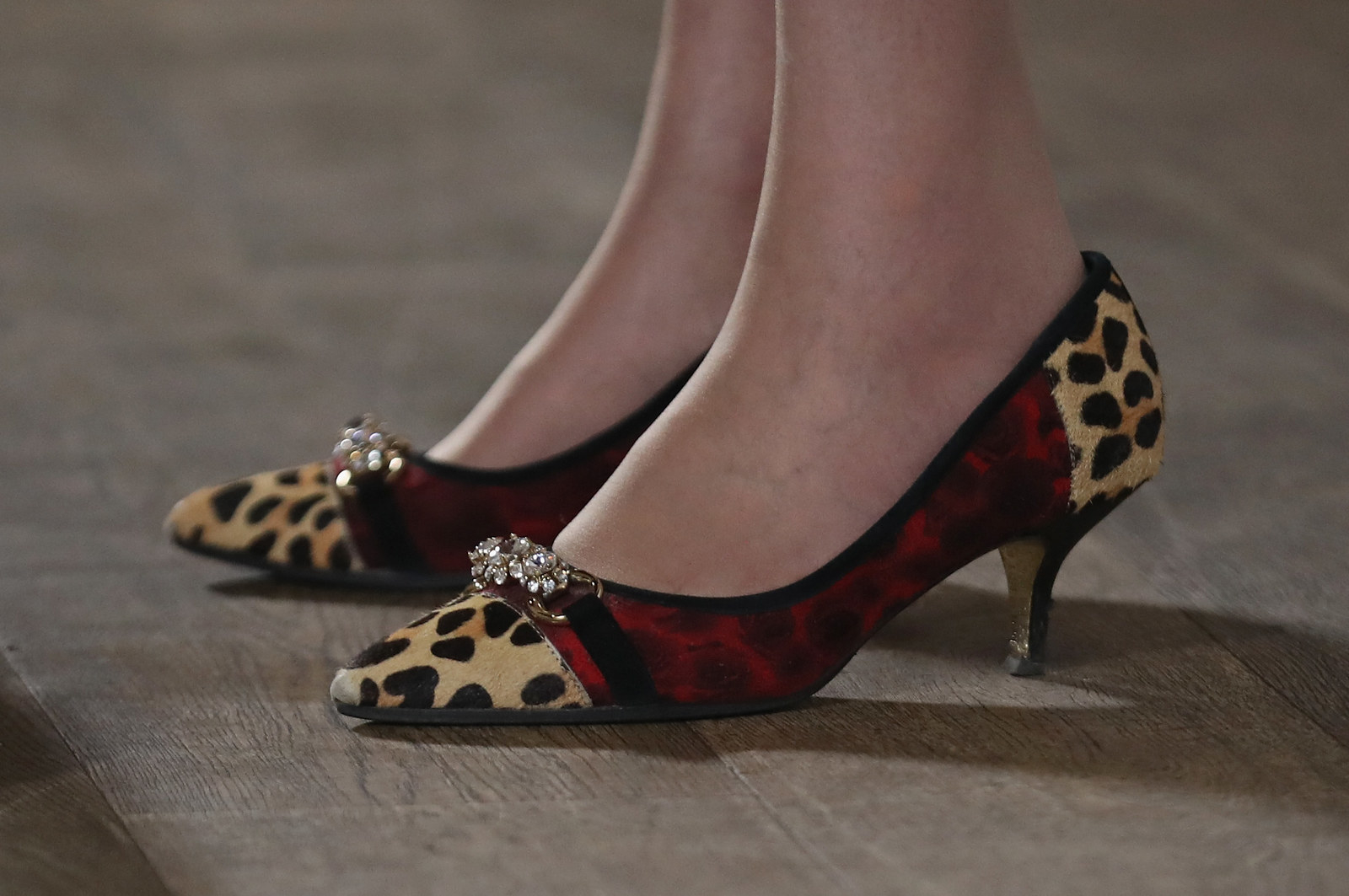 13.
She's not afraid of a row with Michael Gove and Boris Johnson.
May was engulfed in a bitter public row with Gove – who ran against her in the Tory leadership race – when he was education secretary in 2014. They clashed over claims of a hardline Muslim plot in a number of Birmingham schools – leading to the resignation of May's special adviser Fiona Cunningham. May has also had a turbulent relationship with ex-London mayor Johnson, who was expected to run against her as Tory leader but dropped out. The pair have long clashed over police and immigration issues, particularly when May refused to allow Johnson to use water cannon on rioters.
14.
She was forced to apologise in 2014 for massive delays in processing passport applications.
Tens of thousands of people suffered from a massive backlog in Her Majesty's Passport Office in the summer of 2014 – forcing many to cancel holidays and business trips. Amid calls for her resignation, May told the House of Commons she was sorry and that ministers were "doing all we can to put things right".
15.
She likes to stay private and isn't a "showy" person.
May is not a fan of the limelight and likes to keep her private life firmly private. Journalists struggle to get any information out of her at off-the-record lunches and drinks. "I know I'm not a showy politician," she said, announcing her leadership bid in June. "I don't tour the television studios. I don't gossip about people over lunch. I don't go drinking in parliament's bars. I don't often wear my heart on my sleeve. I just get on with the job in front of me."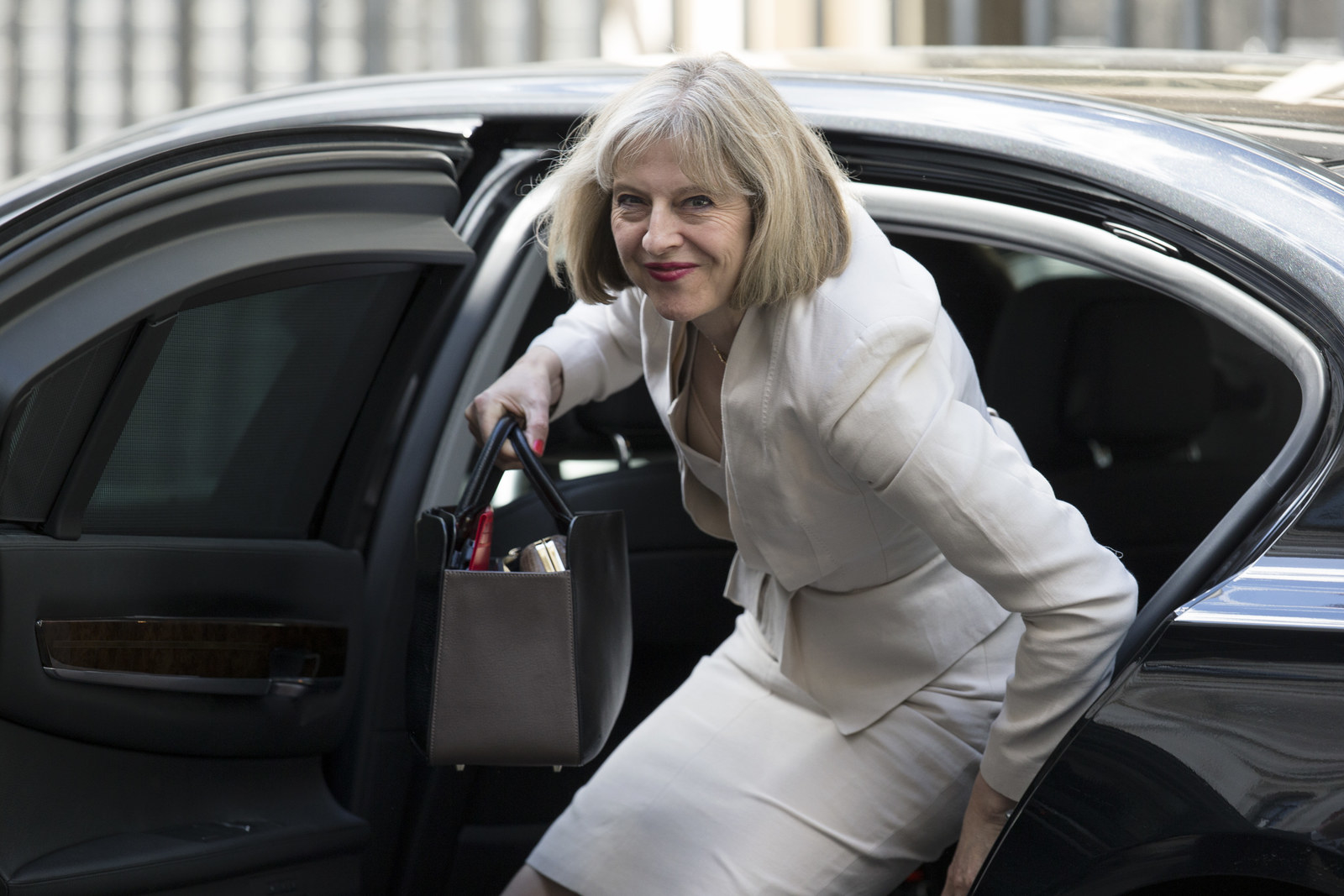 16.
She wants Britain to withdraw from the European Convention on Human Rights (ECHR) – but won't pursue this as PM.
May was severely criticised in April for declaring that Britain should withdraw from the convention regardless of the EU referendum result, saying it had caused huge delays in the deportation of extremists. Labour said the move was "so ignorant, so illiberal, so misguided" and that the move would damage Britain's reputation around the world. May rowed back at her leadership launch, saying: "The reality is there will be no parliamentary majority for pulling out of the ECHR, so that is something I'm not going to pursue".
17.
She has type 1 diabetes and has to inject herself with insulin twice a day.
May revealed in 2013 she had been diagnosed with type 1 diabetes but insisted it would not affect her work. She said the illness had contributed to her losing more than two stones in weight over the previous two years and could make her tired. But she added: "Tiredness can be part of the job. It is full-on."
18.
She wants to see more women in parliament.
She's a former president of Women2Win – the campaign to encourage more women to stand as Tory parliamentary candidates – and rarely turns down invitations to speak at women's events in parliament. May was the first female chair of the Tory party in 2002 and the second ever female home secretary. Expect to see a diverse cabinet under prime minister May.
19.
She once took part in a debate entitled "Sex is great but success is better."
May argued against the motion at Oxford's Edmund Burke Club, after she had left university and was working for the Bank of England. According to the Mail on Sunday, her husband talked her into taking part. Asked what side of the debate she would be on now, she said: "I'll plead the fifth amendment on that."