If you haven't seen the cinematic masterpiece that is Room, I suggest you stop reading this article and go watch it. However, if you have then you're probably aware of the immense talent the two main stars (Brie Larson and Jacob Tremblay) possess. Their offscreen chemistry is as apparent as their onscreen chemistry and their friendship is one we all should strive for.
1.
When they had a chocolate milk and wine toast to celebrate the first screening of "Room"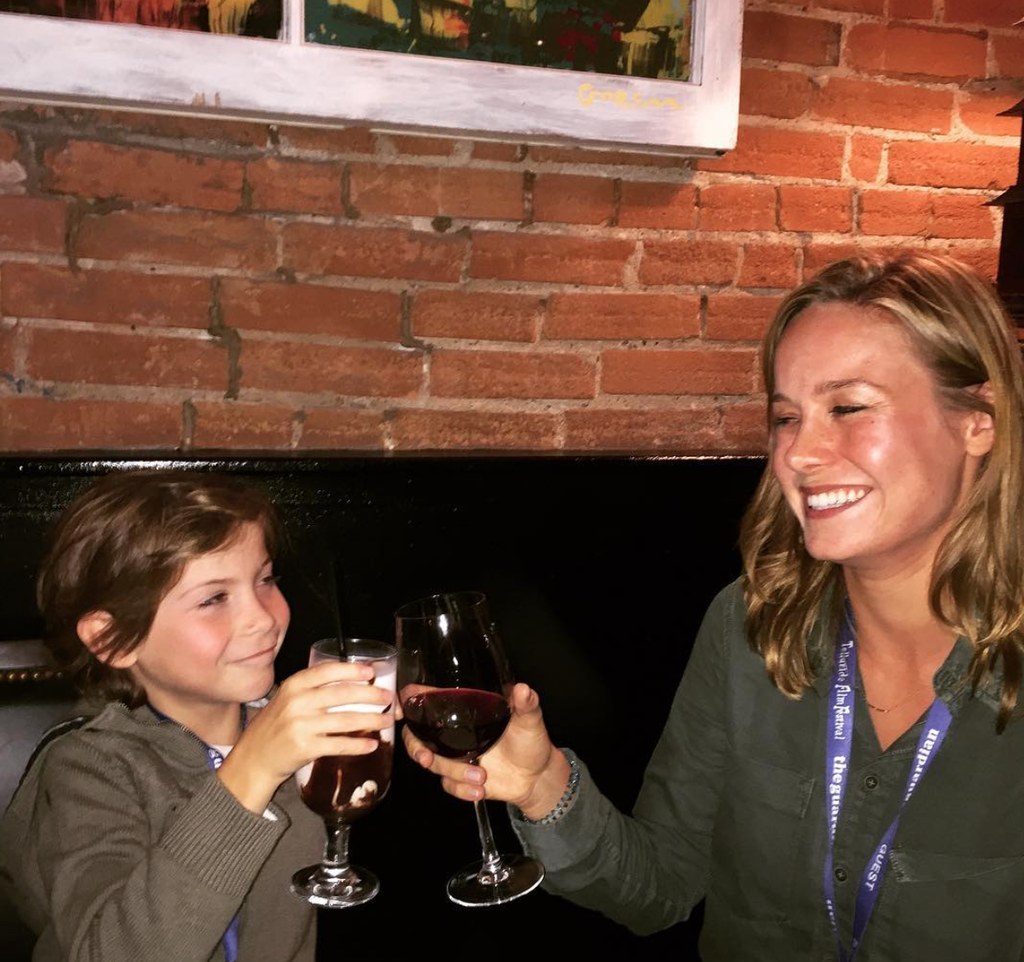 4.
And when Brie gave Jacob an equally as amusing shout-out for his birthday
5.
When they dominated the National Board of Review Awards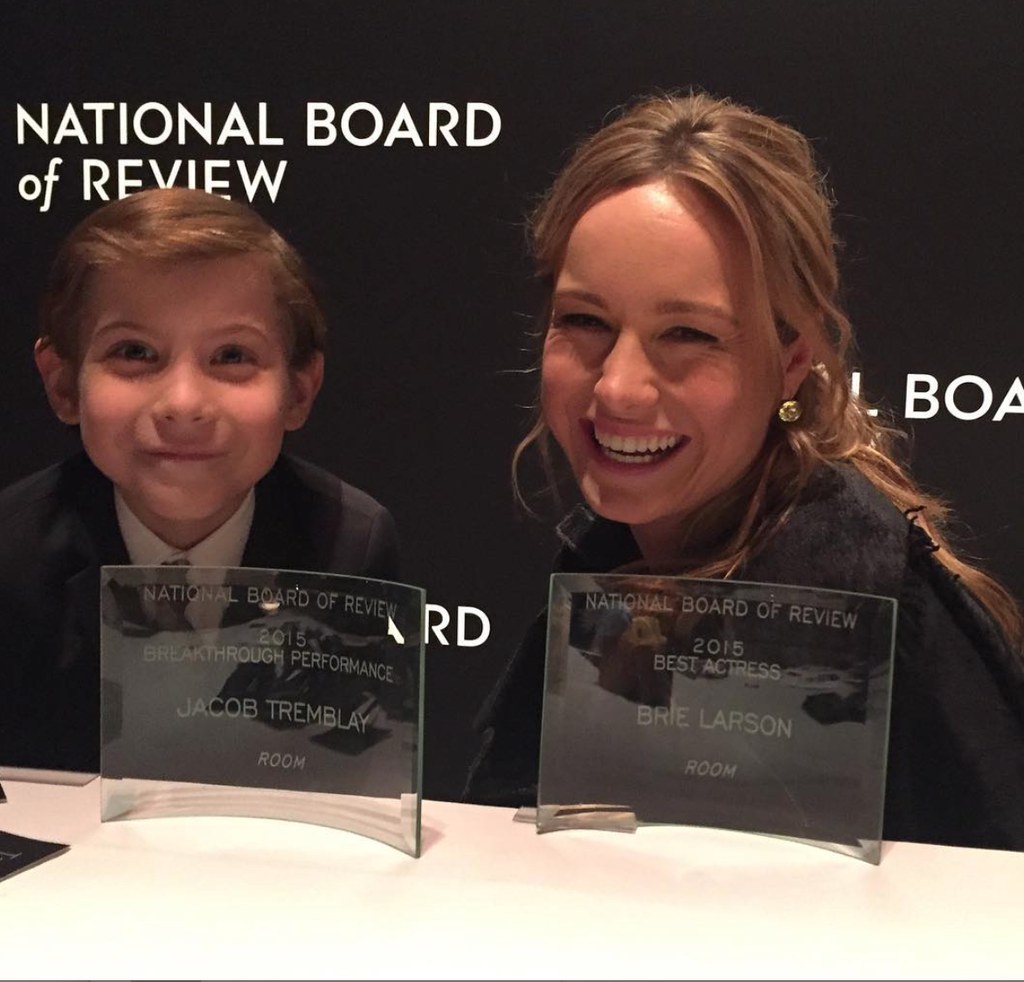 6.
Also when they re-created the Room movie poster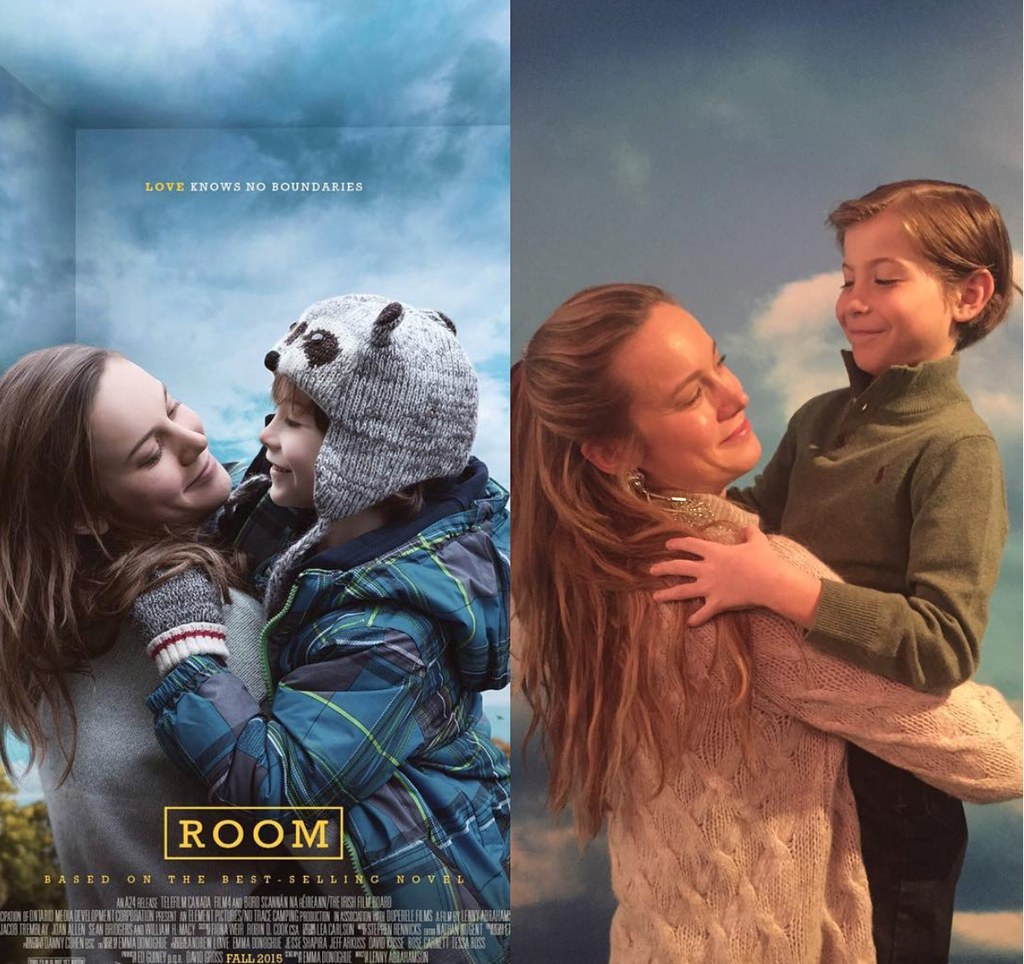 7.
And when Brie created #TremblayTuesday to prove that he's her favorite human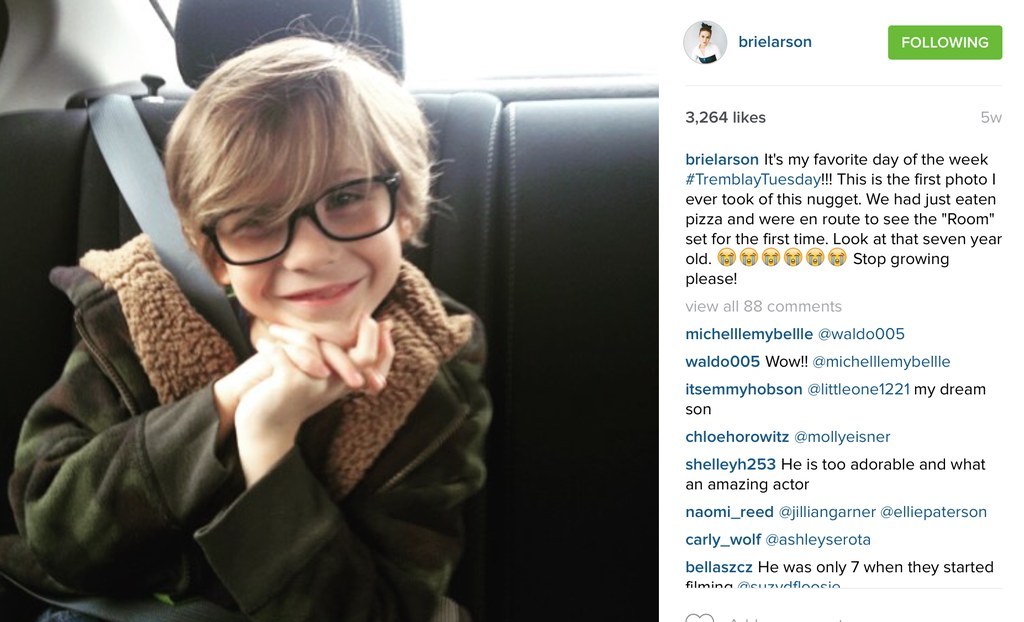 8.
When Brie told Jacob half of her Golden Globe belonged to him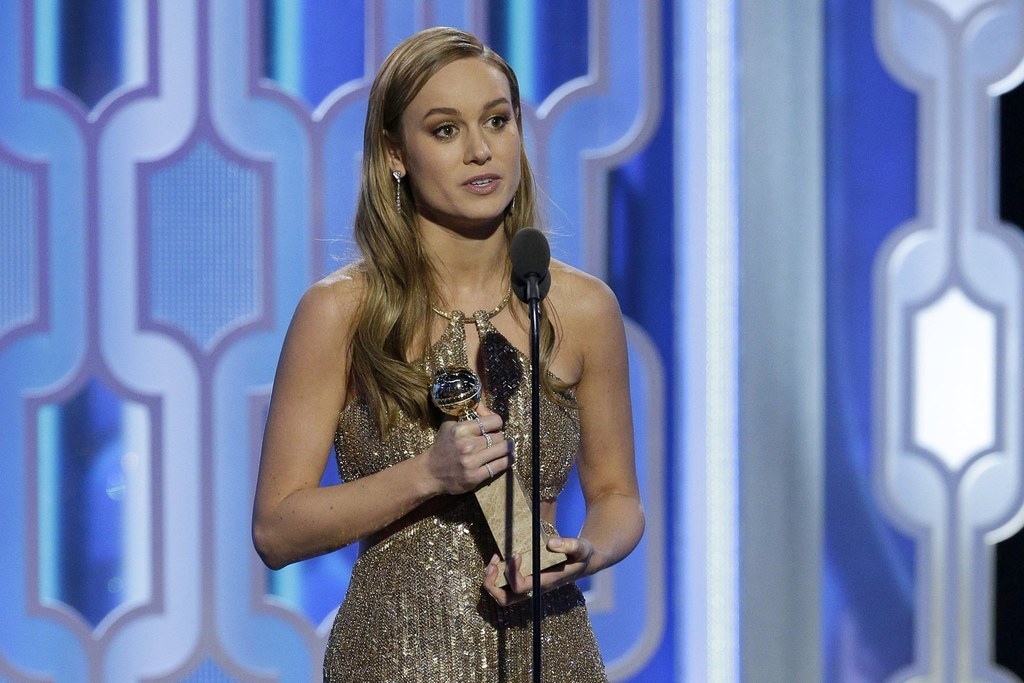 9.
And when no one was more excited than Jacob that Brie won a Golden Globe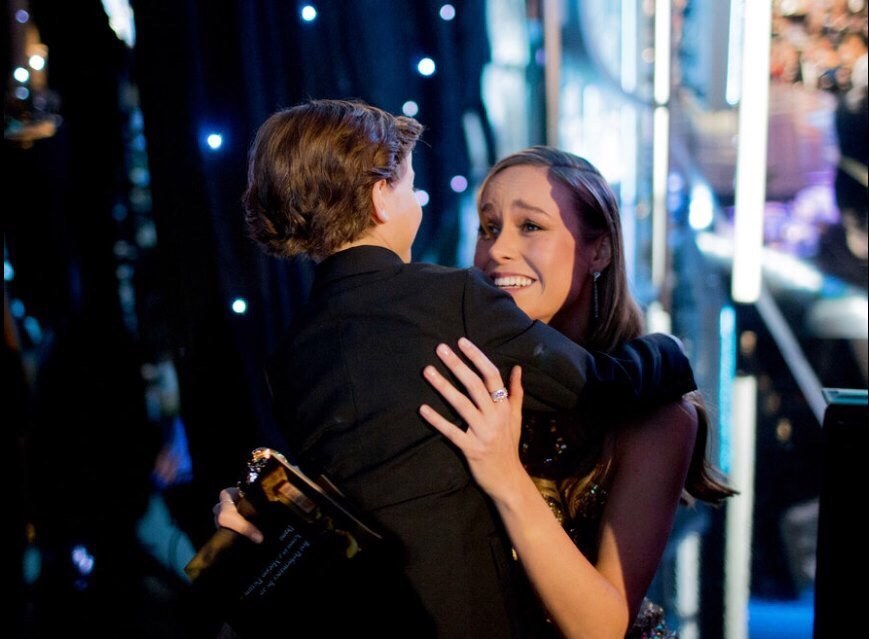 10.
Don't forget when Jacob called Brie "the coolest girl in the world" and melted our hearts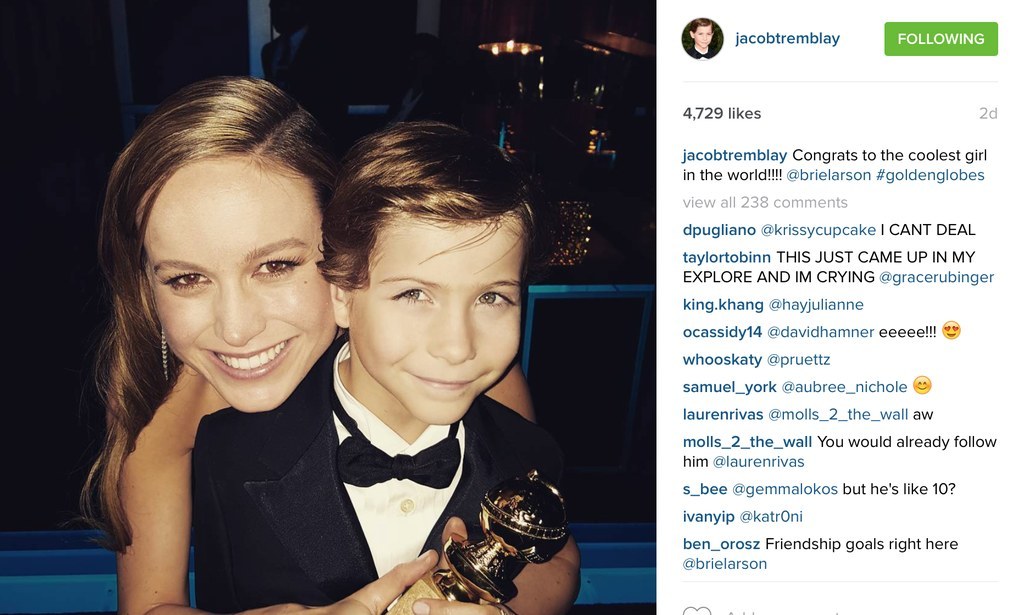 11.
And lastly at the Oscars when Jacob was the first to congratulate Brie on her best actress win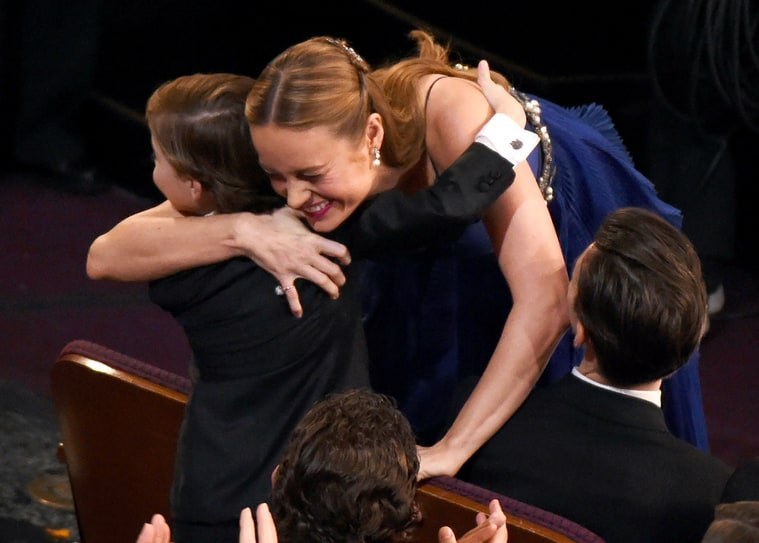 May their relationship never change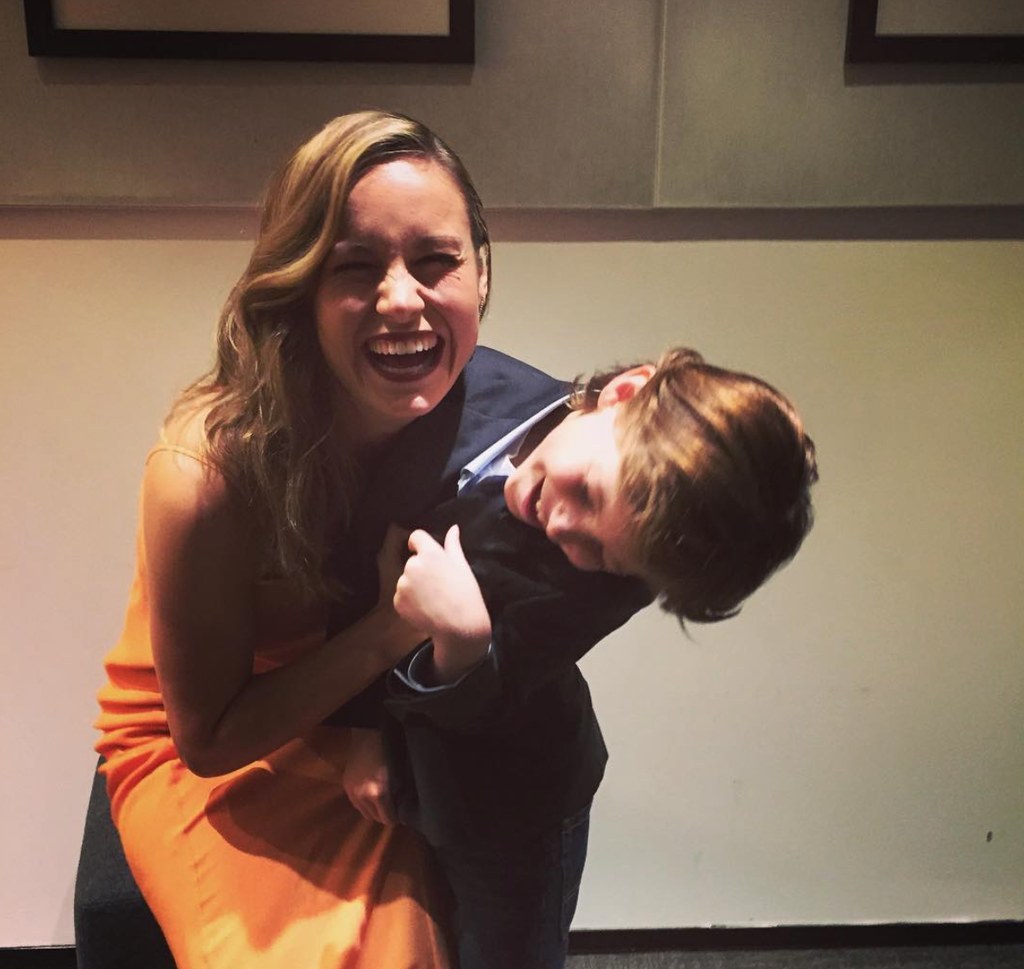 This post was created by a member of BuzzFeed Community, where anyone can post awesome lists and creations.
Learn more
or
post your buzz!