Last week in Winnipeg, Canada, Tristan Gareau was at the end of a first date when he and his date noticed a smoking car crashed into the side of a house.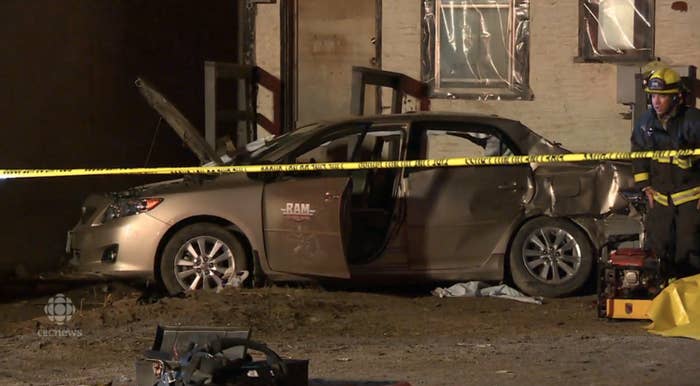 Gareau, 21, and the woman went to see if anyone was inside of the car. They quickly discovered a man passed out with his foot still on the gas.
Gareau told CBC News that there were bystanders yelling and waving, and the tires were still spinning, but no one had gone into the car to help.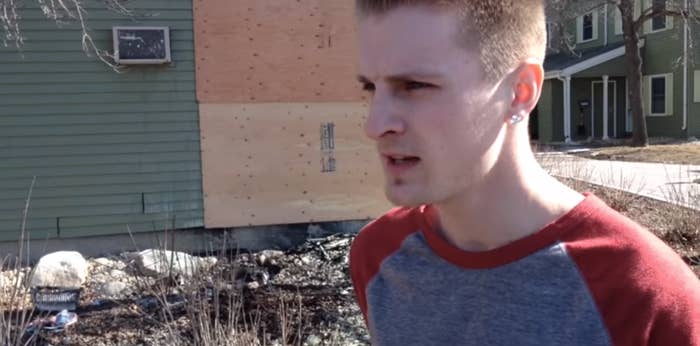 Within 30 seconds the car had burst into flames. "At that point I made a rash decision with all the adrenaline I had," Gareau said, "to attempt to get this gentleman out of the vehicle."
Global News reported that the man, a 65-year-old named Steve Guy, had suffered a "medical reaction" and had unknowingly veered off the road into a condo complex.
Gareau, who is a DJ when he's not saving lives, pulled Guy to safety, and impressed his date in the process. He said she's now his girlfriend.
When Guy, who has made a full recovery, met Gareau to thank him, Guy asked if the accident had ruined their date. Gareau replied, "It did not at all, it made things better actually."
"Trust me, the girl is probably pretty hooked on me," Gareau said. "So if any of you guys want to get a girl hooked on you, that's the way to do it, I guess."
Smooth moves, Gareau.