Late night, Dec. 19, 2014. Dreams begin.
Mayer wrote a heartfelt thank you note to Justin's on his Instagram for making his sugary fantasy a reality:
Last December whilst deeply enjoying a single-serve packet of their maple almond butter, I posted a tweet suggesting that Justin's (@justins) make a cookie dough variant. Realizing the zen-like (aka stoner) genius of this idea, @justins created a single, hand-made batch of nirvana on a spoon: chocolate almond butter with chocolate chips and real chunks of cookie dough. Thanks Justin. You've ruined me for all other of life's awaiting pleasures.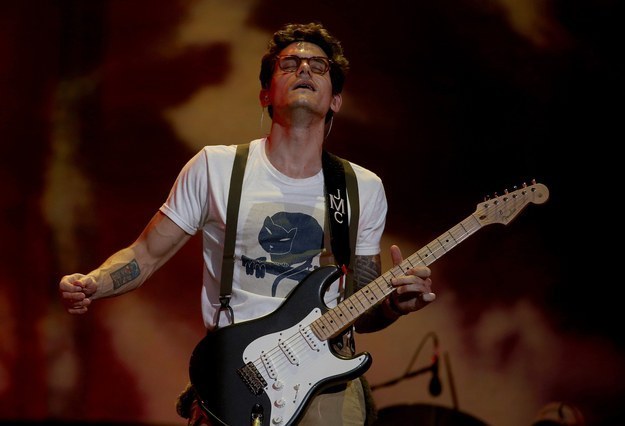 It seems that Mayer and the company actually have a longstanding relationship.
"We try to keep him stocked up as much as we can," Justin's spokesperson told ABC News. "We went through three rounds of recipe testing before nailing the formula."
Katy Perry's on-again-off-again beau even got a custom label on the Justin's jar.
It says:
I know this guy named John. You see, John's awesome because he doesn't just sit around waiting on the world to change, he makes things happen with the power of his thumbs, a little keyboard and this thing called Twitter. If it weren't for my buddy, we would still be living in a sad, sad world without Cookie Dough Almond Butter. Talk about using your powers for good. If only everything I tweeted came true… John, enjoy this creation. Finely crafted just for you. –Justin
Unfortunately, this story has a less-than-happy ending: The company has no plans to make this deliciousness available to non-"Daughters"-writing pop stars.
But they did publish instructions on how to make it yourself:
1. Start by combining Justin's Classic Almond Butter and dark chocolate cocoa powder in a microwave-safe bowl or on the stove top.
2. Heat until melted and mix to thoroughly combine.
3. Once completely cool, fold in teaspoon-sized chunks of vegan chocolate chip cookie dough.
4. Store in the refrigerator for up to three weeks.
Moral of the story: if you tweet it, it will be. Let's test: