Jack White Gets Pissed At University Newspaper For Leaking His Rider's Guacamole Recipe
The Oklahoma Daily printed his contract and tour rider, which included the (pretty standard) guac instructions. His team refuted a report that he blacklisted the university in retaliation.
Jack White spent part of his concert on Feb. 2 yelling at his audience over bananas. Well, also berries, chocolate, glasses made of real glass, and most importantly, guacamole.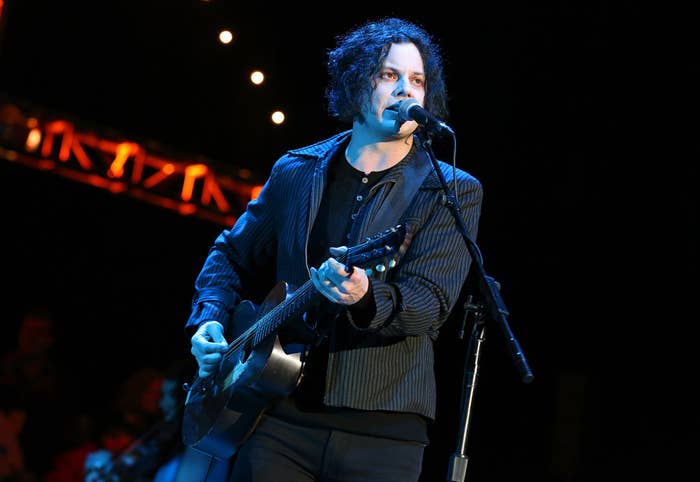 White was playing the University of Oklahoma, and was pretty peeved at the school's paper, The Oklahoma Daily, for printing his contract with the university and also his relatively silly tour rider.
At the show, the 39-year-old musician publicly called out the paper for publishing the info, which they said they had gotten by citing the Freedom of Information Act.
White responded, "Just because you can type it on your computer doesn't make it right."
The OU Daily then reported that White's booking company, William Morris Endeavor Entertainment officially blacklisted the school from the future tours of his band, or any other artists they represent, including 2 Chainz, Alicia Keys, and Selena Gomez.
But salvation came to the university's student body on Friday, when White's management team released the following statement refuting the OU Daily report:
Jack White would love to thank all the concert attendees at his performance at the University of Oklahoma. The crowd was incredible and Mr. White played an extensive two and a half hour show for them. The students who helped organize the event were wonderful.

Playing in, and for, the people of Oklahoma is one of Jack White's favorite tour stops. At no time did Jack White or White's management say that we would never play there again, that is untrue.
His management also added that, Contrary to what some believe, White doesn't write the rider or make snack demands:
We're not even sure he likes guacamole but we do know that the folks who work hard to put on the show do enjoy it.

(By the way, now that's it out there, we recommend you try Lalo's guacamole recipe. It's delicious.)
Here are the highlights of White's tour rider, including a very strict recipe for guac that you should probably use for your next White Stripes-themed party:
Haas avacoados (cut in half the long way. remove the pit — SAVE THE PITS THOUGH — and dice into large cubes with butter knife.

Mix all ingredients in a large bowl, careful not to mush the avocados too much. We want it chunky.
Also:
We don't want to see bananas anywhere in the building.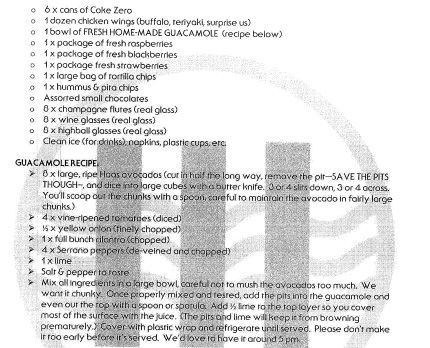 Moral of the story: If you ever want to annoy Jack White, just toss a banana at him.
Or, you know, publish his tour rider.
Jack White's booking company requested the blacklist, not the artist himself, as previously reported.