After Khloé Kardashian and boyfriend Tristan Thompson confirmed in December that they're expecting a baby, we've been kept waiting for the moment she announced the news on camera.
And while Khloé revealed a couple of weeks ago that the Keeping Up With the Kardashians cameras were there for the announcement she made to her family, we now know that she also allowed viewers access to the moment she discovered her pregnancy.
During a special episode that aired on Monday night, we saw Khloé feeling ill and asking her assistant, Alexa, to buy her a pregnancy test. After taking it, she called Alexa into the room where she held up the test, complete with those two all-important lines.
She said the result was "clear as day."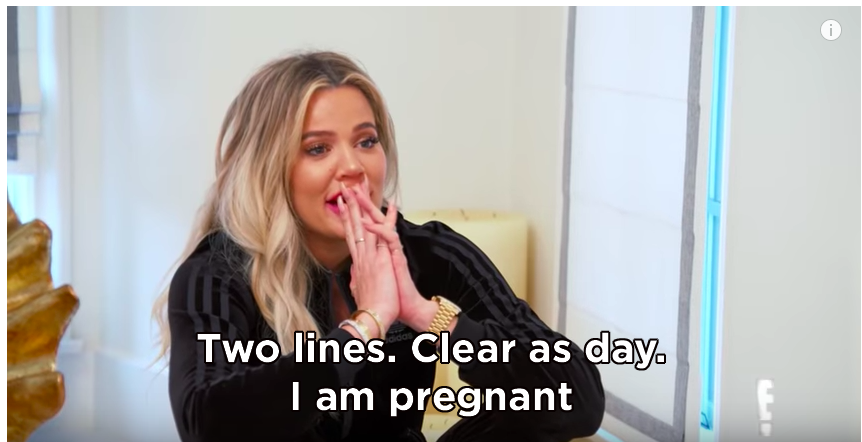 And look how happy she was. 😭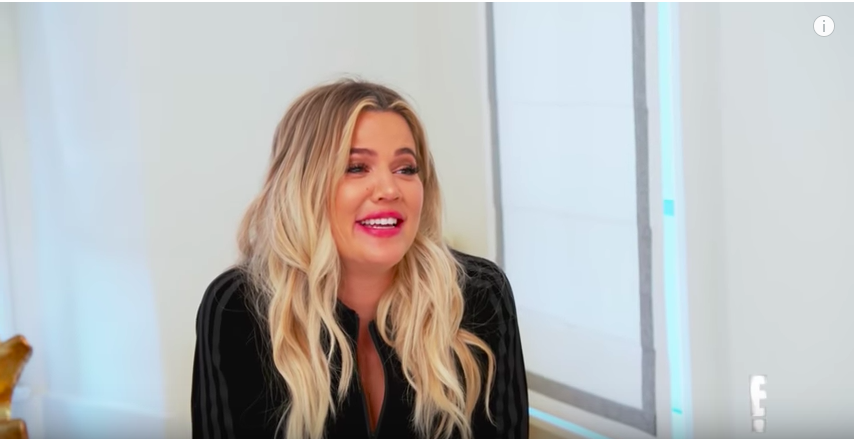 She went on to say that she actually had a strong feeling that the test would be positive.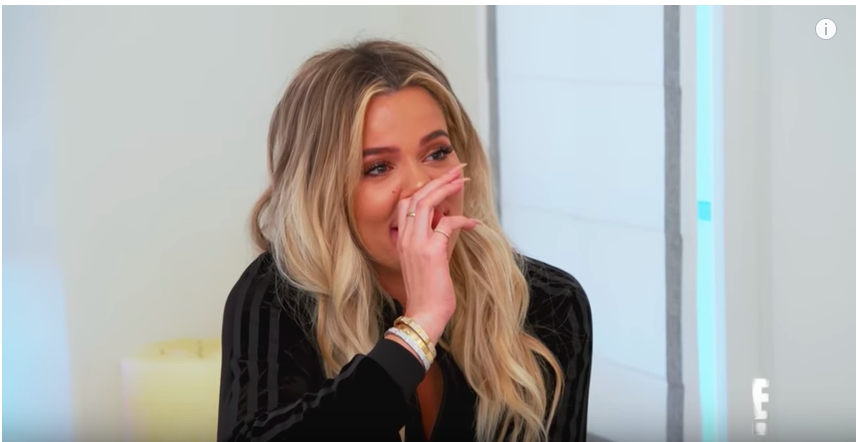 Then, during her testimonial, Khloé revealed she was feeling "a million different emotions".
Khloé and Tristan rounded up their nearest and dearest at Kris Jenner's house, where Tristan delivered a speech about "uniting" the two families as one.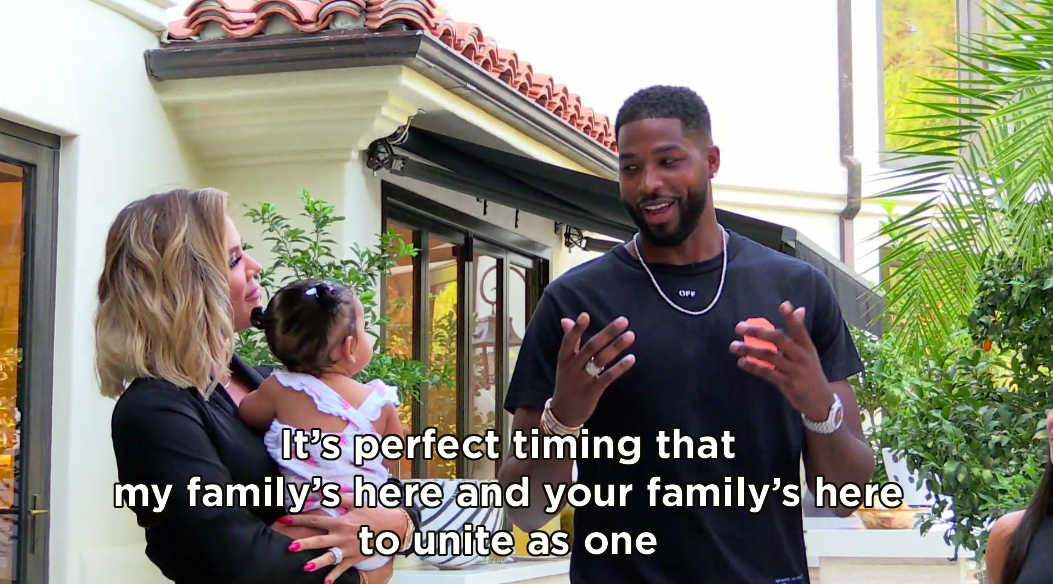 Before Khloé delivered the news.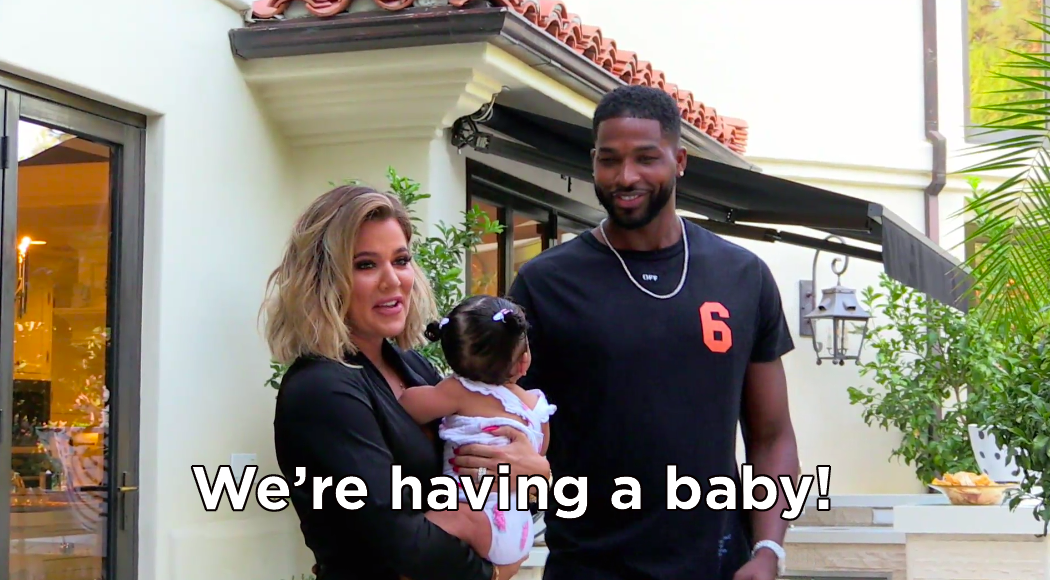 And everyone was shocked and thrilled in equal measure.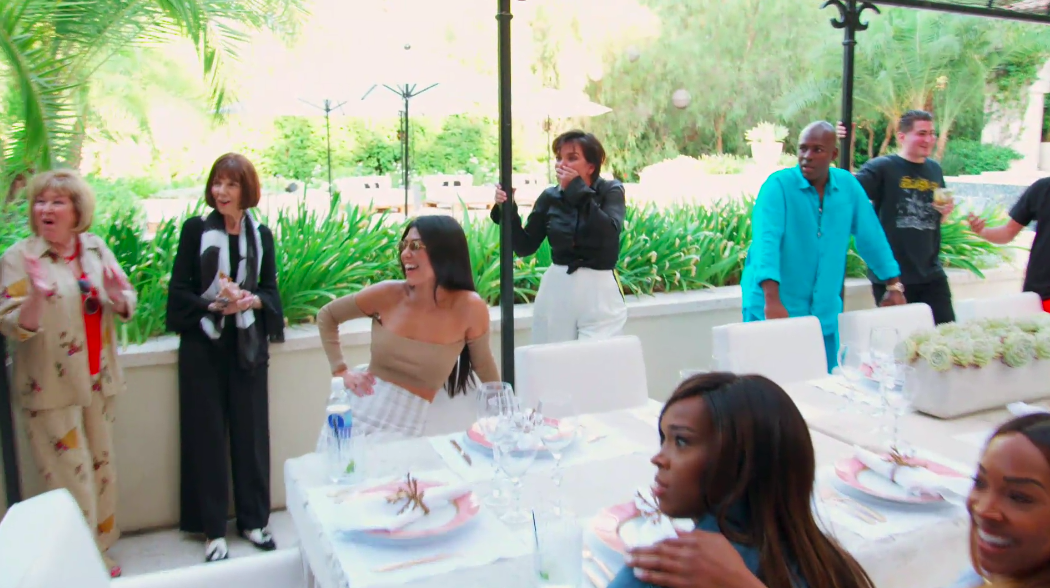 Kris immediately burst into tears, and gave Khloé the biggest hug.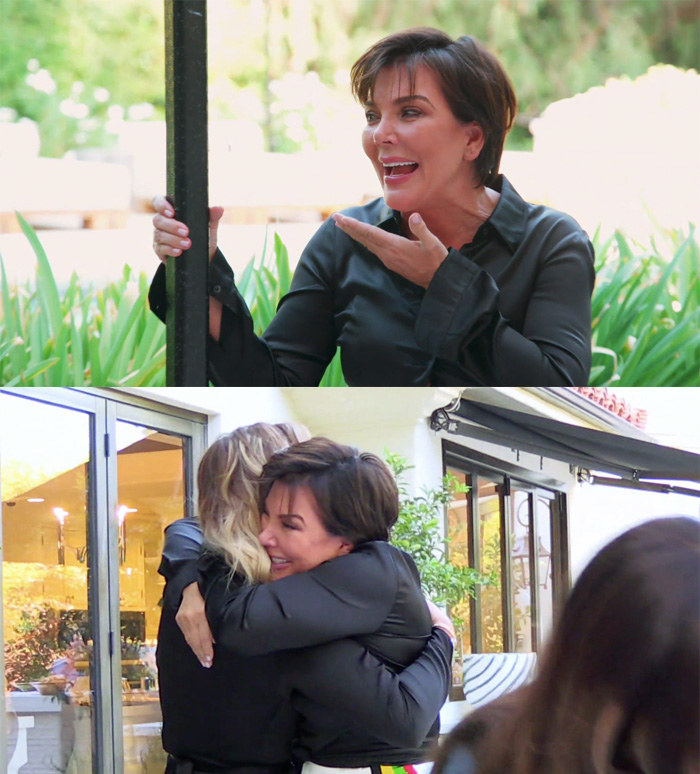 And Kourtney appeared behind Kris to crack this joke.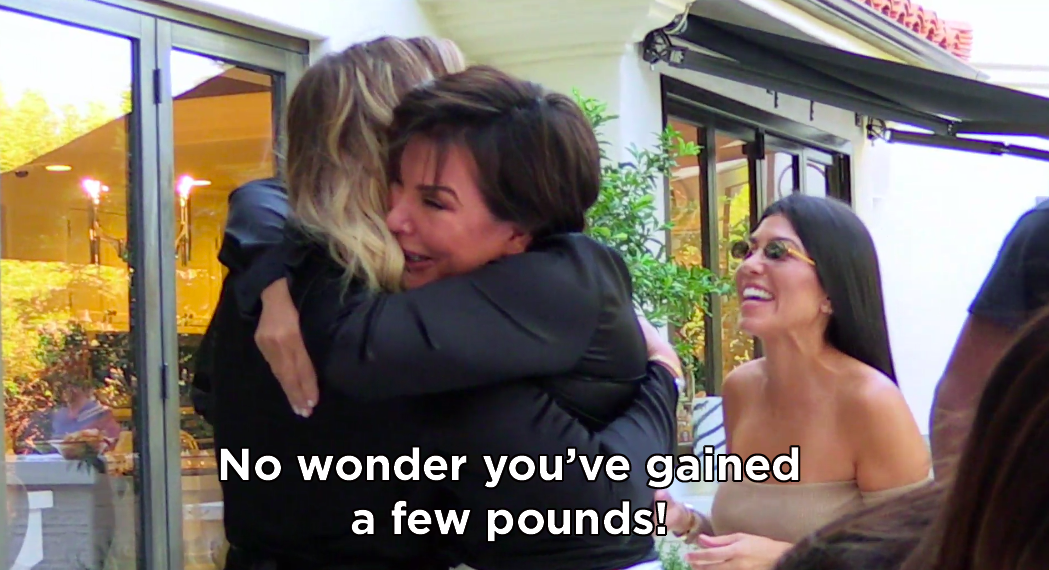 During her testimonial, Kris said that she was "ecstatic" at the news.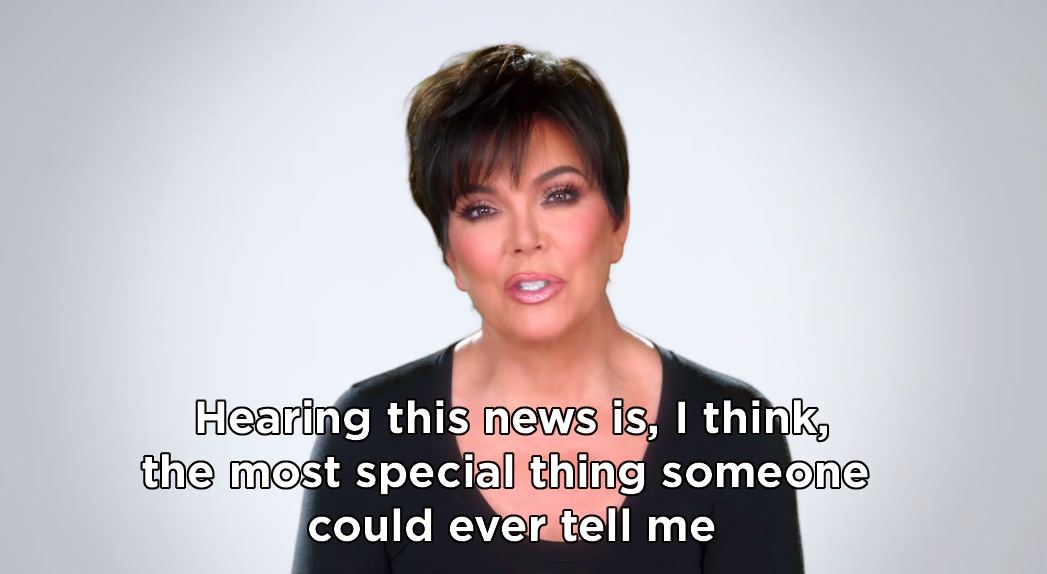 Then Khloé revealed in her testimonial that she was well aware that this was Kris's "dream."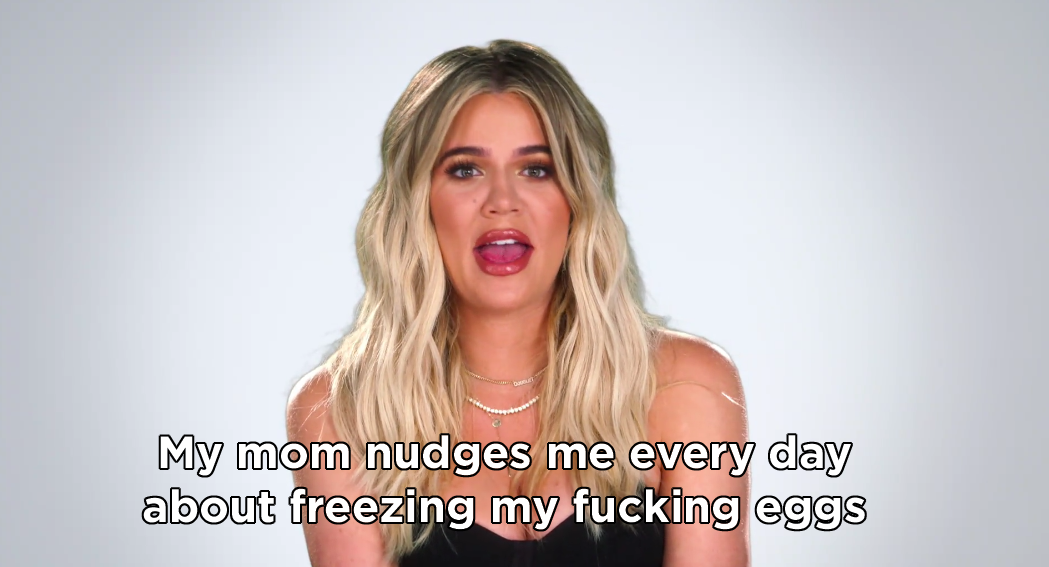 Khloé then FaceTimed Kylie – who wasn't at the announcement for some completely unknown reason probably unconnected to her own pregnancy – to tell her the news. She immediately burst into happy tears.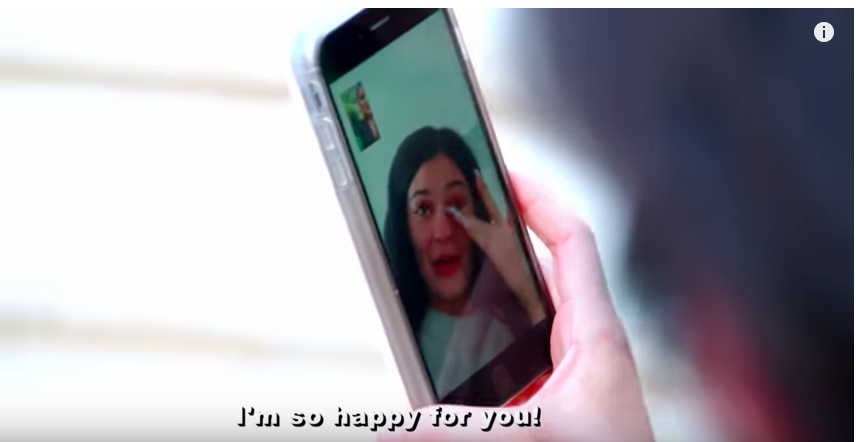 And Kim and Khloé reflected on the fact that, thanks to Kim having a third child via a surrogate, they were both expecting babies at the same time.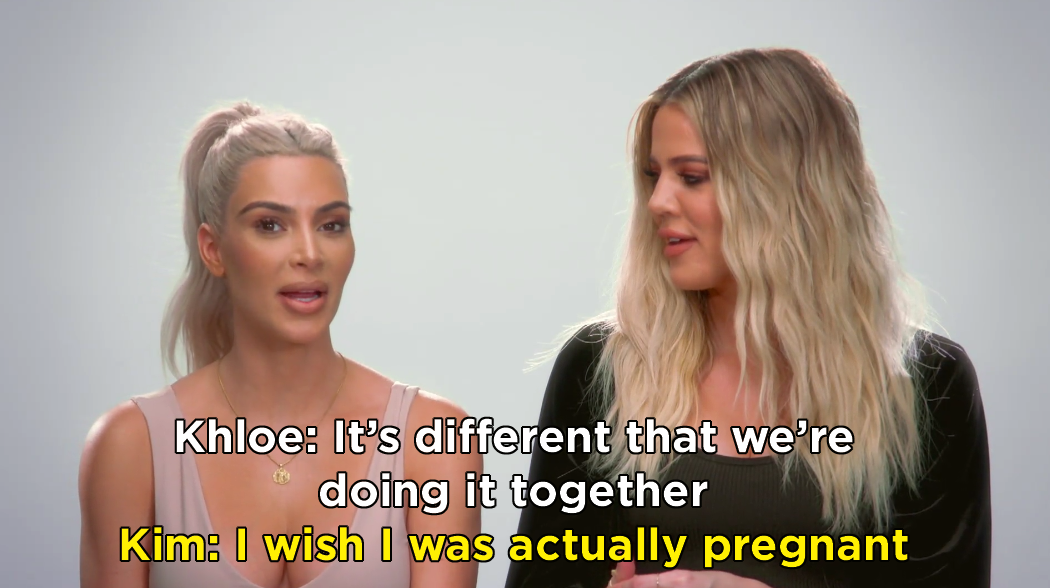 And the whole thing ended with this.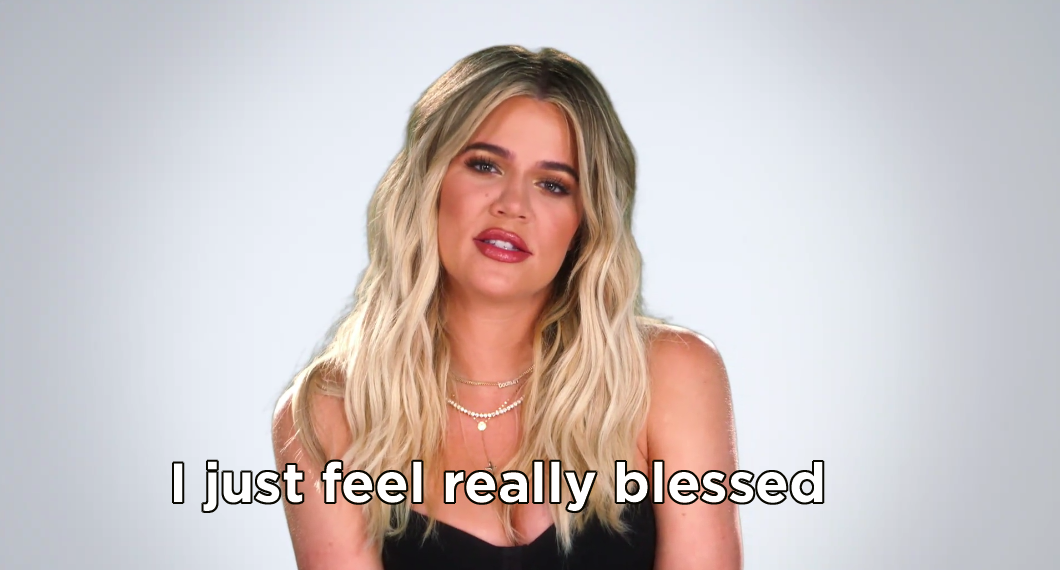 Congratulations, Khloé and Tristan!