This Celeb Put Her Ex On Blast After Finally Confirming Their Split
There have been constant rumours of a breakup between Megan McKenna and Pete Wicks over the past month, but she's now savagely confirmed it once and for all.
For the past six months, TOWIE's Megan McKenna and Pete Wicks have been embroiled in constant relationship drama.
Shit hit the fan when it was revealed Pete had been sending his ex-girlfriend ~explicit~ messages.
Pete managed to win Megan back, telling her the experience of losing her had made him realise she was "The One".
However, since then they've struggled to put all the drama behind them. In fact, their arguments have been so relentless and intense that Megan decided they should try couple counselling.
Then, just days before the new series of TOWIE aired, Megan appeared on This Morning and it was revealed that she and Pete couldn't even be in the same room as each other.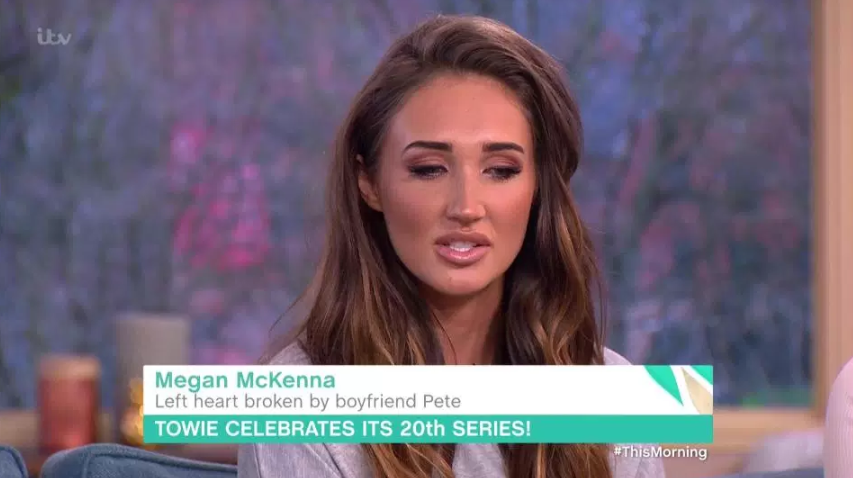 In the first episode of TOWIE Megan revealed that she had spent the past few months being "20% happy" and "80% rowing".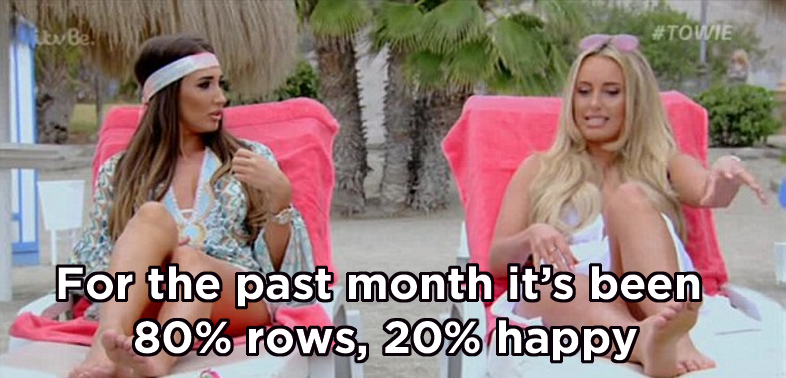 Yesterday, Megan and Pete both attended the TRIC Awards. However, they arrived separately and didn't appear to spend any time together inside.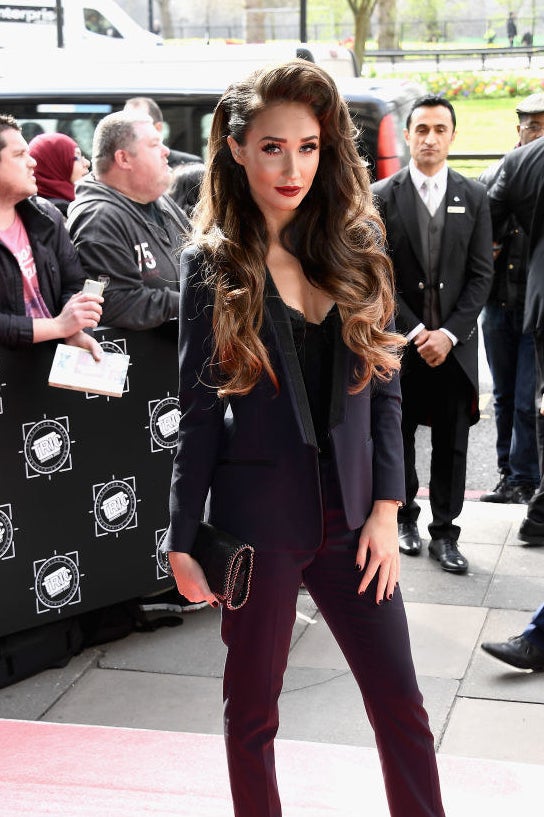 And later that day an interview with Pete was published, in which he alluded to the fact that they'd split, saying Megan was "complicated" and that he'd like to appear on Celebs Go Dating.
When asked by The Sun whether he was still with Megan, he said:
I'm here with James today so you can probably guess my relationship status from that. Megan is a good girl but it's always complicated with her. It's all about to play out on the show. We are both happy at the minute – things are just complicated. I'd definitely like to do Celebs Go Dating but there are other shows I'm lined up for, too.
And it seems that Pete's comments have seriously riled Megan, with her putting him on blast in a series of tweets, where she also confirmed that they have split.
She said she hadn't commented so far "out of respect for Pete".
But his "blabbing" had driven her to confirm the news.
And she concluded by saying she wants to "move on" with her life.
Pete went on to suggest that his words had been distorted by the media.
And it didn't take long for people to suggest that he was looking to remove or cover up the "M" tattoo he had inked on his hand for Megan.
Within minutes of Megan confirming the news, some people suggested the split would be short-lived.
But plenty of others offered their support.
But breakups suck, so let's hope Pete and Megan are both OK.