Taylor Swift Just Said Something Fascinating About The Subjects Of Her Songs
Well, this is intriguing.
Last Friday, Taylor Swift released her instantly iconic sixth album, Reputation.
And because it's Taylor Swift, who is known for writing about her personal experiences, everyone instantly began speculating over who the songs were about.
Theories currently circulating range from "This Is Why We Can't Have Nice Things" being about Kanye West, to "I Did Something Bad" and "Getaway Car" being about Tom Hiddleston and Calvin Harris, and "Call It What You Want", "Gorgeous", and "New Year's Day" being about Joe Alwyn.
However, Taylor has thrown all of this into question with the prologue she wrote and published in one of the two magazines released in conjunction with Reputation.
The whole thing can be read here. However, I'd like to draw your attention specifically to the final section, in which Taylor says that "gossip blogs will scour the lyrics for the men they can attribute to each song" and that all their theories will be "incorrect."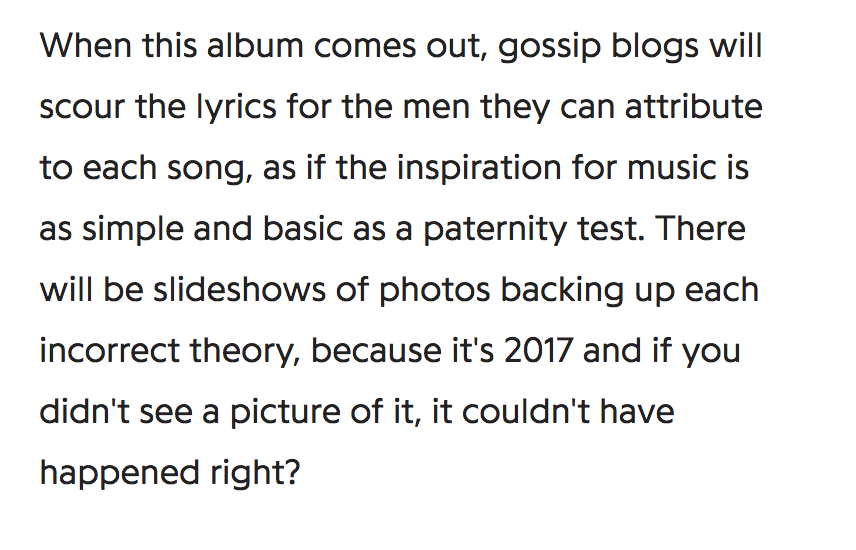 This line in particular effectively shuts down any speculation about the subjects of her songs being any of the aforementioned celebrities.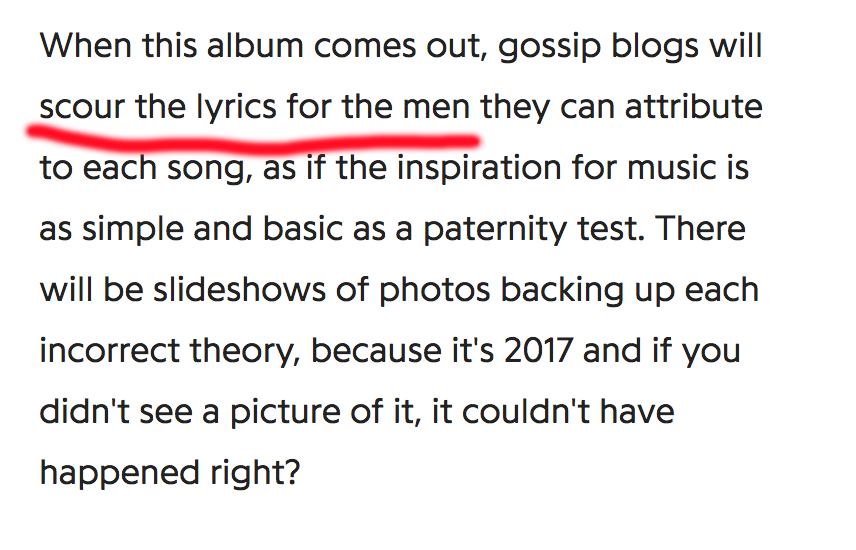 And the reference to there not being photographic evidence of the events in the songs seems to suggest that there's a lot that goes on behind closed doors that we don't see.
So, if you thought you had the album and its subjects sussed, you just might have to think again.