Sophie Turner Blamed Her Period For Making Her Cry On The Street With Joe Jonas
Honestly, cramps are such a bitch.
And considering yesterday was Joe's birthday, people were pretty concerned as to why Sophie appeared so upset.

So, Sophie took to Twitter to explain the real reason for her crying: Her goddamn period.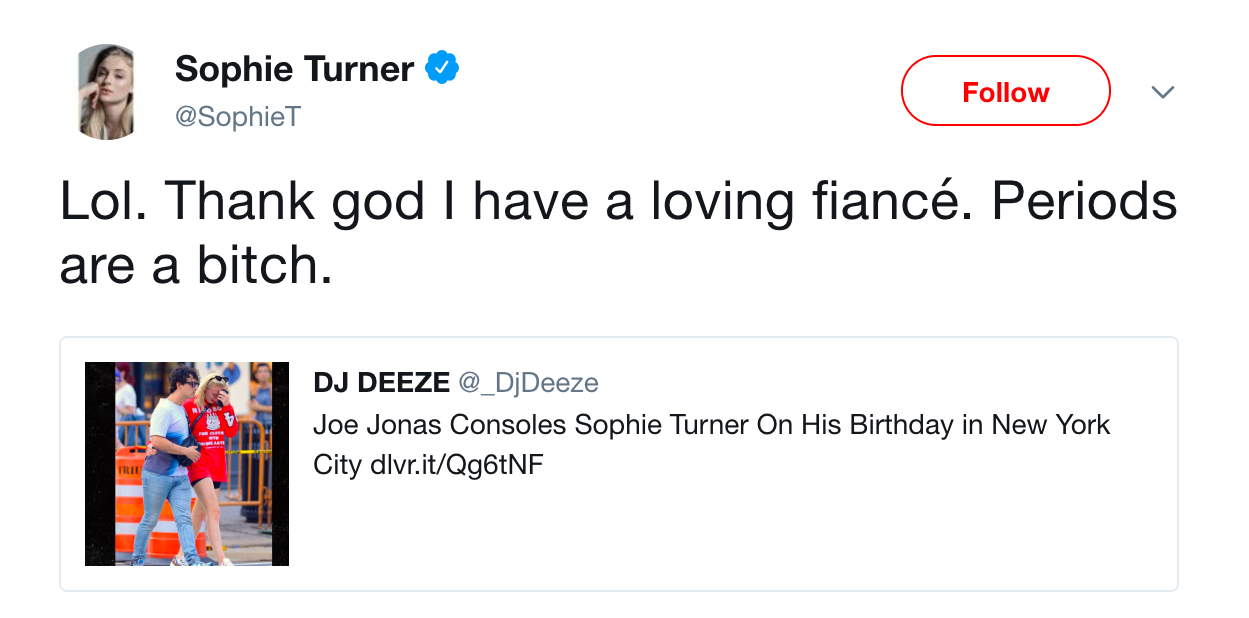 People loved her honesty, and even began telling their own period-related stories.