However, in a series of paparazzi photos that emerged yesterday, Sophie was seen in floods of tears during an outing with Joe in New York.
And considering yesterday was Joe's birthday, people were pretty concerned as to why Sophie appeared so upset.



And of course, it didn't take long before the story was everywhere.

So, Sophie took to Twitter to explain the real reason for her crying: Her goddamn period.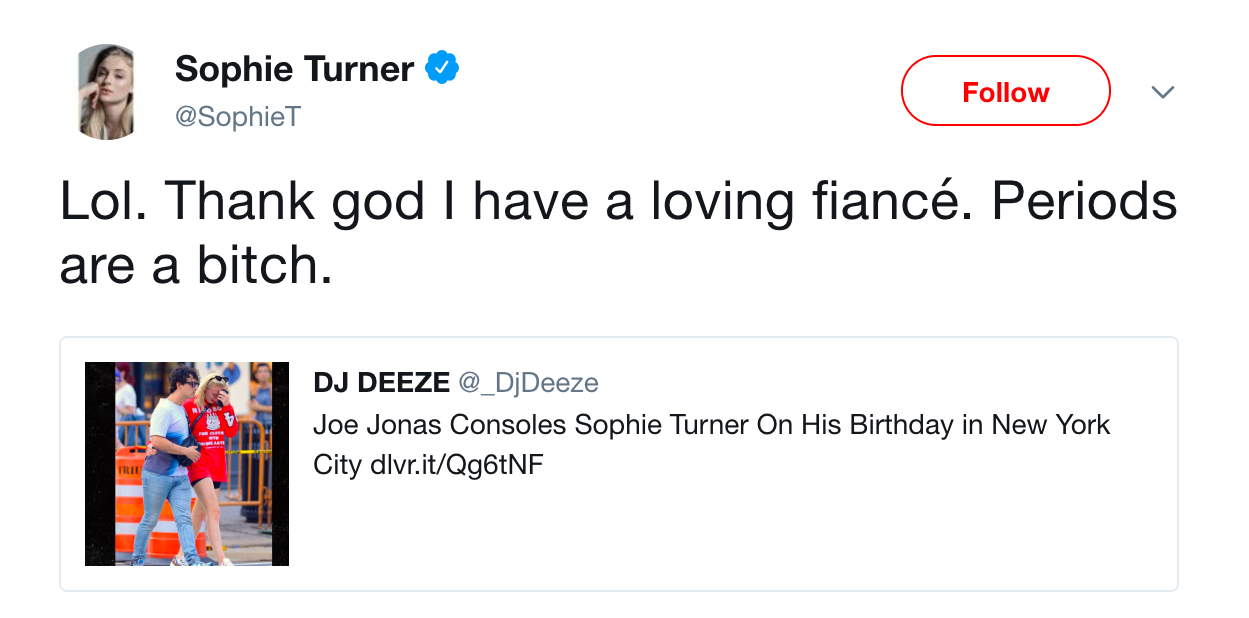 People loved her honesty, and even began telling their own period-related stories.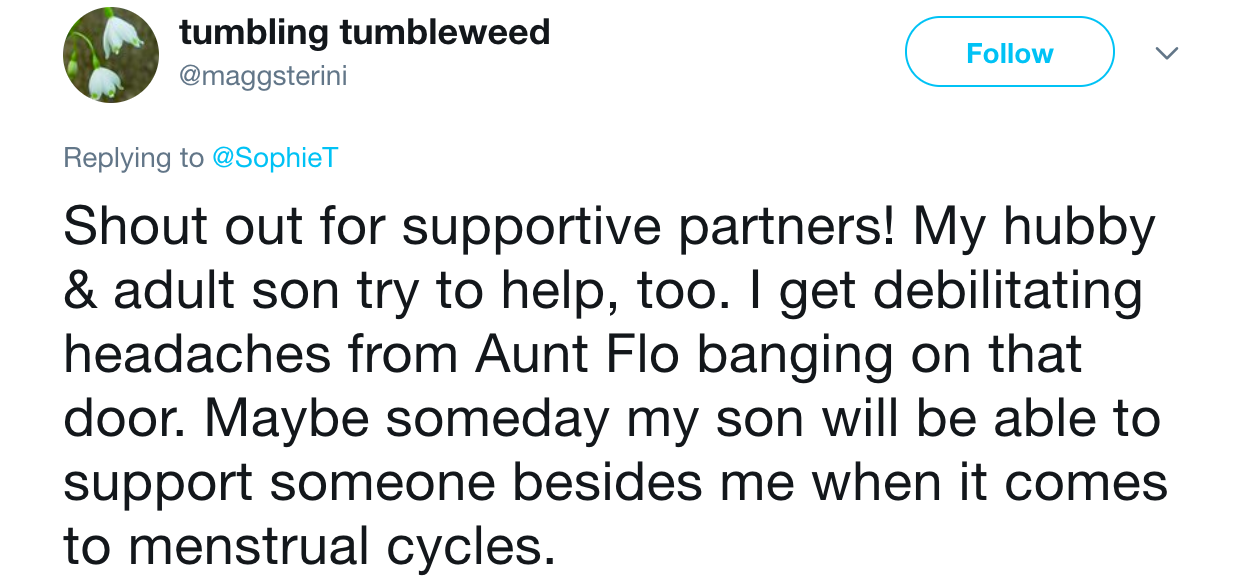 And when someone suggested that Sophie was making the whole thing up...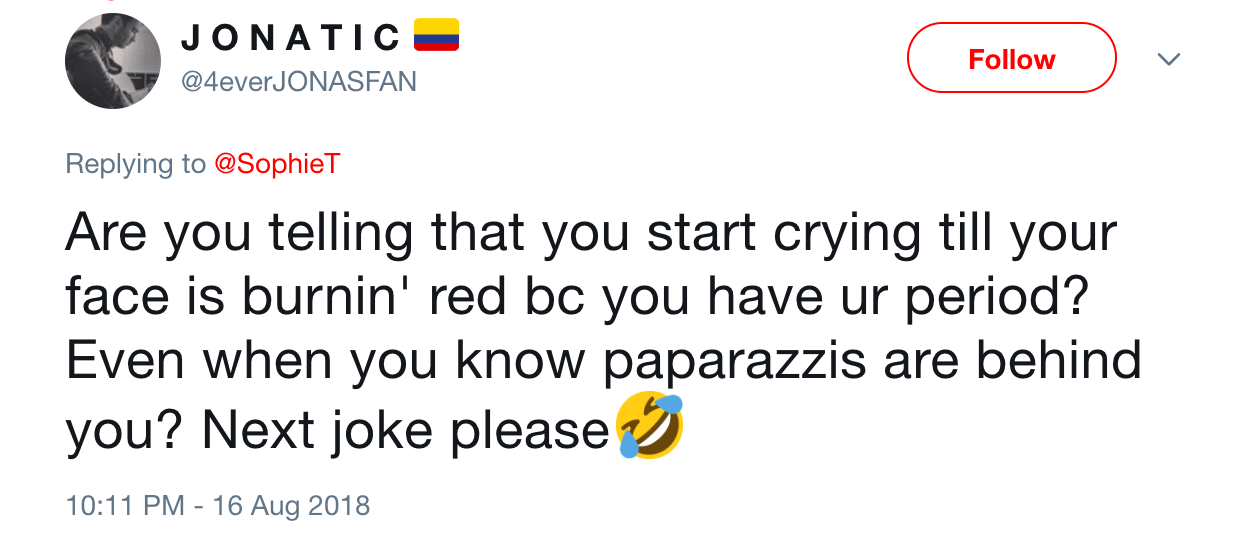 She had the best response to that as well.