Yesterday, Taylor Swift announced that after years of wanting to work together, she and Shawn Mendes had finally collaborated on a remix of her song "Lover".
In an Instagram post announcing the "collaborashawn", Taylor explained that not only had he recorded vocals for the track, but he had written some brand new lyrics too.
Now, in case you didn't know or have somehow missed their repeated PDAs, Shawn has been in a relationship with his long-time friend turned ~lover~, Camila Cabello, since July 2019.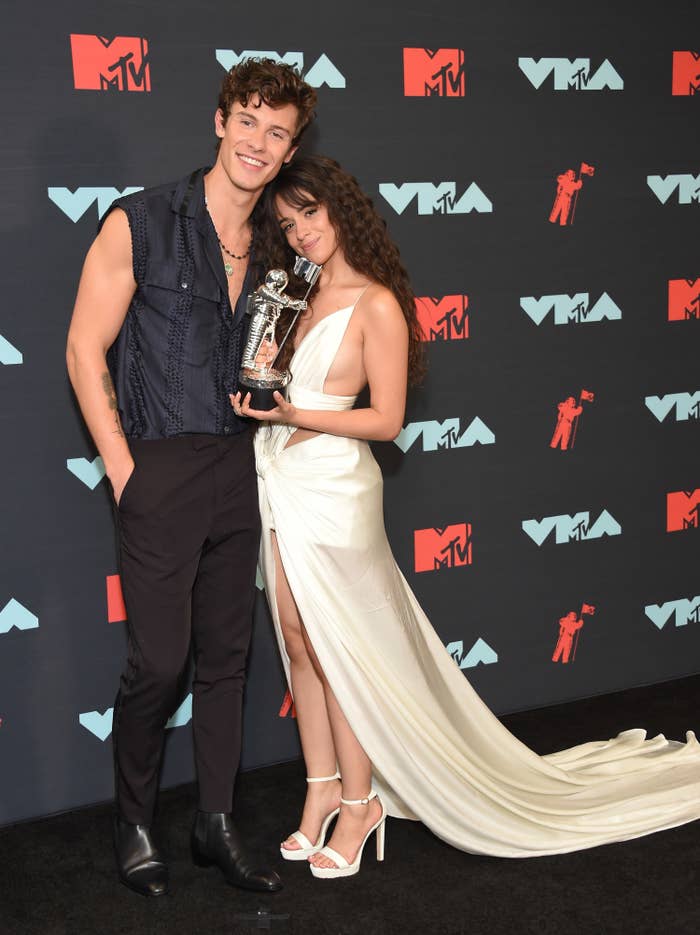 And of course, it didn't take long before fans began noticing parallels between Shawn's new lyrics and his relationship with Camila.
The first apparent reference to Camila was this line.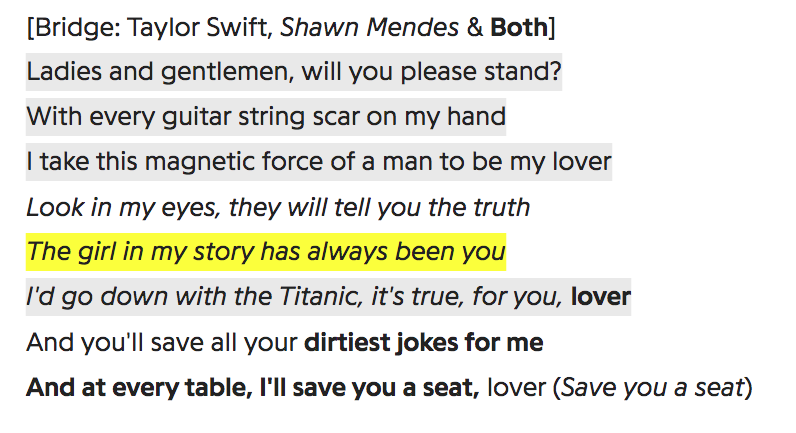 Fans immediately noticed the clear link between the lyric from "Lover" and one from another of Shawn's songs, "Why".
In "Why", Shawn details his romantic feelings for a friend who has become his "muse" and inspires "every word" that he writes.

While the song was released before he and Camila became official, fans have believed for a long time that it was written about his feelings for her while they were friends.
The second line from "Lover" that people believe is about Camila is this one.

Fans think the reference to the movie Titanic is a nod to a comment made by Camila in one of the first interviews she gave after the pair became official.
Speaking to the Sun, Camila said: "I think when you fall in love with someone you've known for a long time, there's more at stake. But it also feels more special because it feels like the love story you see in the movies."
And, finally, there's this line, which can be directly pinned to Camila.

I'm sure you remember that earlier this year, Shawn and Camila had one of the biggest songs of the summer with their duet, "Señorita".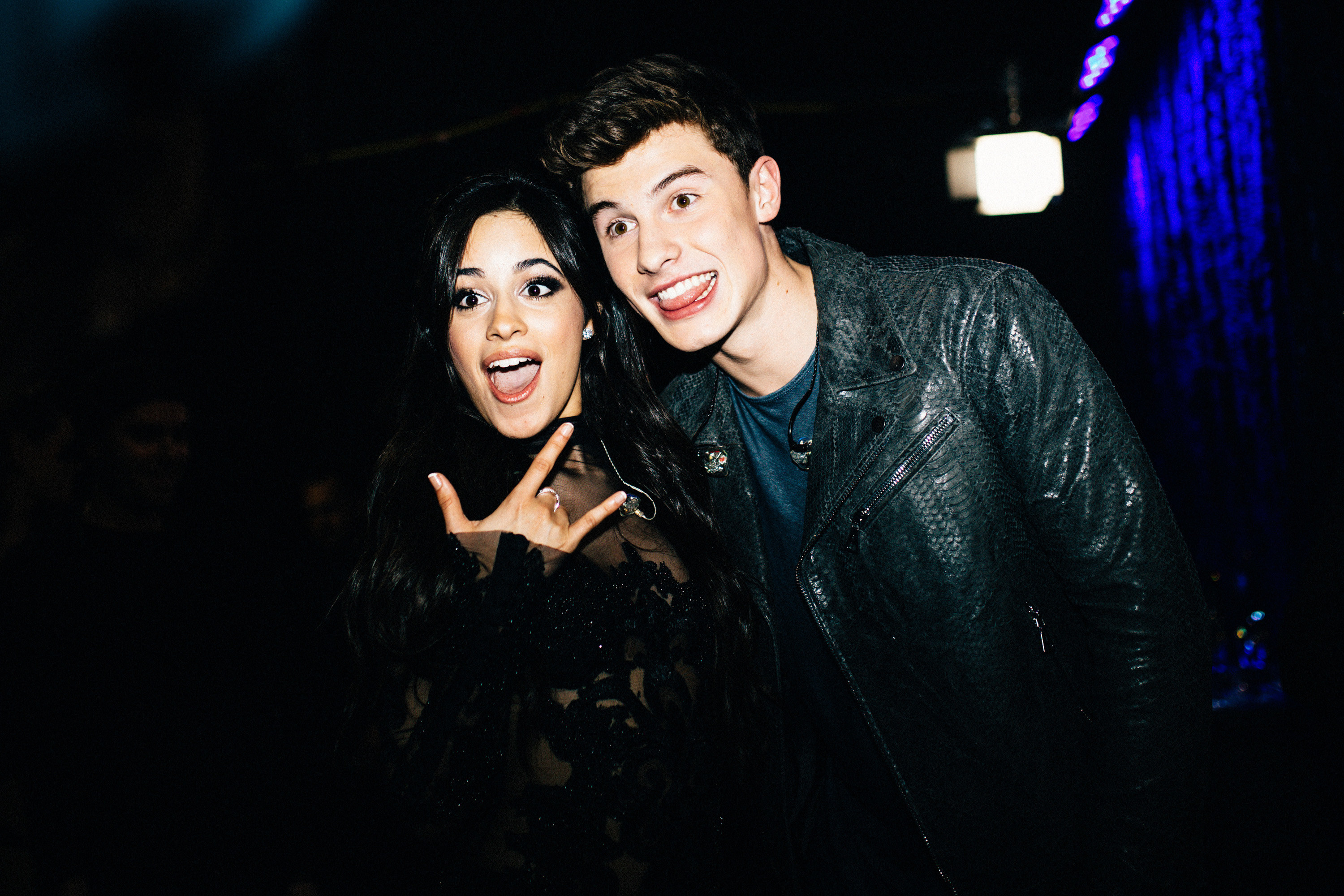 In fact, it was this collaboration that sparked the first reports of romance between the pair.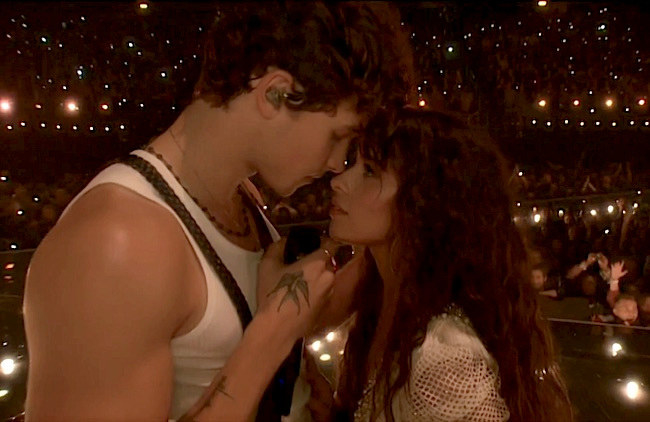 Anyway, in "Señorita", Camila sings the line: "Cause you know it's been a long time coming / Don't ya let me fall."
And Shawn's line in "Lover" appears to be a direct response to that lyric.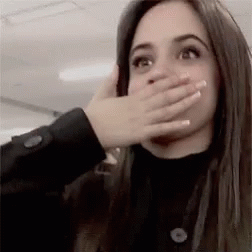 So now we have even more proof that these two are ridiculously, helplessly in love, and I am here for it.