Things began getting complicated back in 2009, when Kourtney got unexpectedly pregnant with their son Mason.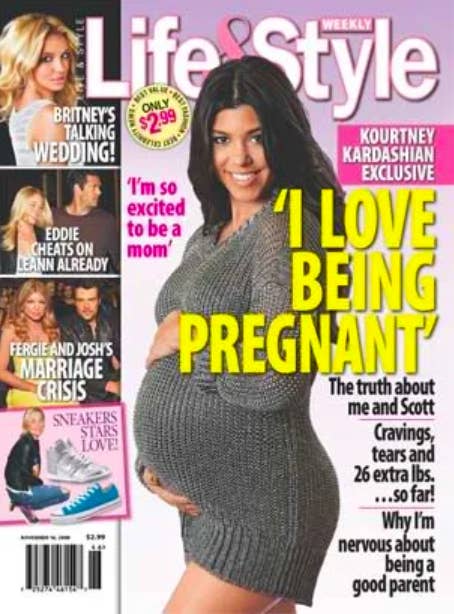 But shortly before her due date, Scott got drunk in Vegas — I'm sure you remember the moment he shoved a dollar bill in a waiter's mouth after being cut off at the bar — and they briefly broke up.
In fact, when Kourtney announced that she was pregnant with their third child, Reign, in 2014 Scott accused her of "tricking" and "suckering" him into having children.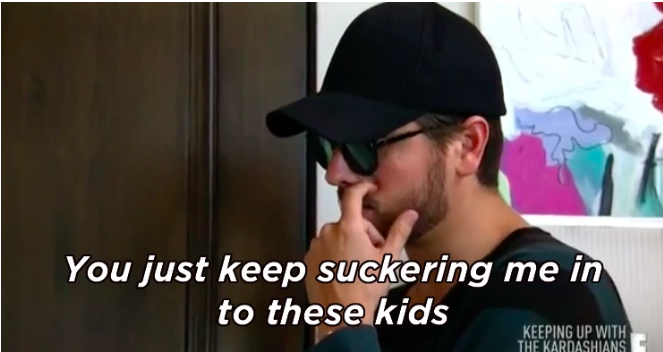 Then, as Kourntey's due date approached, Scott's behaviour became so erratic that he couldn't even confirm he'd be at the birth.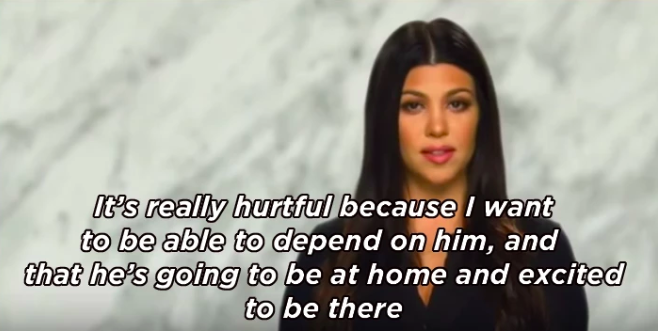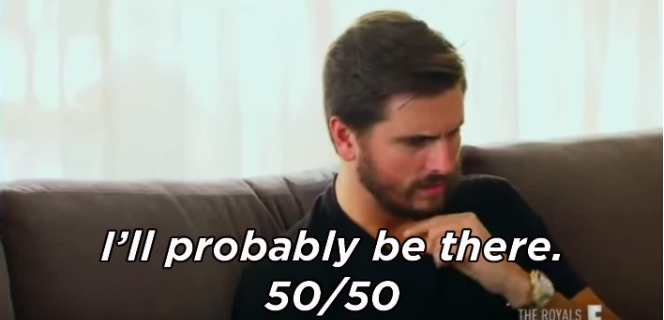 "I've worked so hard to keep this family together," Kourtney cried as she told Kim about her decision to split from Scott. "I just feel sad for the kids. But he's not being a good partner to me. I couldn't rely or depend on him for one single thing. I don't want to show my kids that that's OK."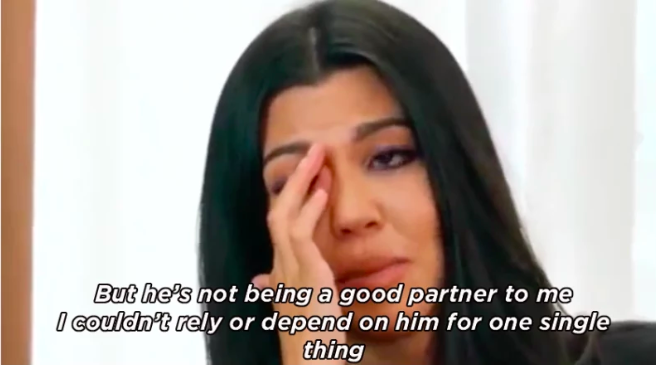 However, since the split both Kourtney and Scott have moved on with new relationships and remain committed to coparenting their three children. In fact, at the moment they seem to be getting on better than ever.
And, as a clip from Scott's new TV show, Flip It Like Disick shows, the pair recently sat down for a brutally honest conversation about his struggle to be a present father while they were together.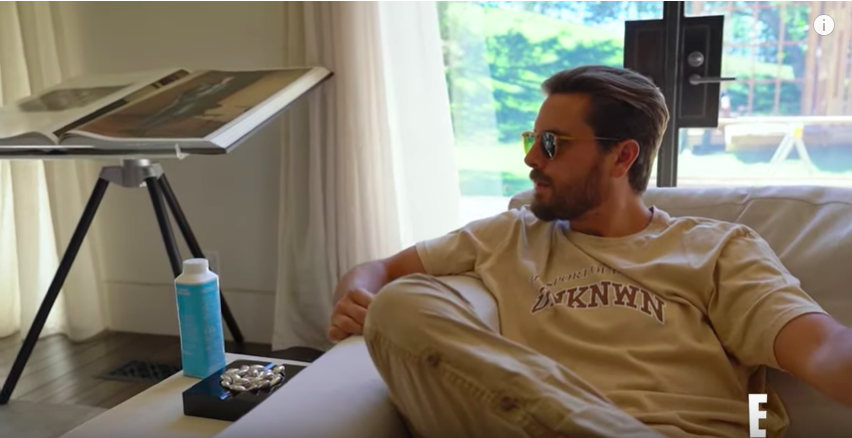 "I was so insecure that everyone would look at me like I'm not cool or young anymore," he went on, "And now I couldn't be happier. But I'll be honest — I could never have imagined driving the kids to school."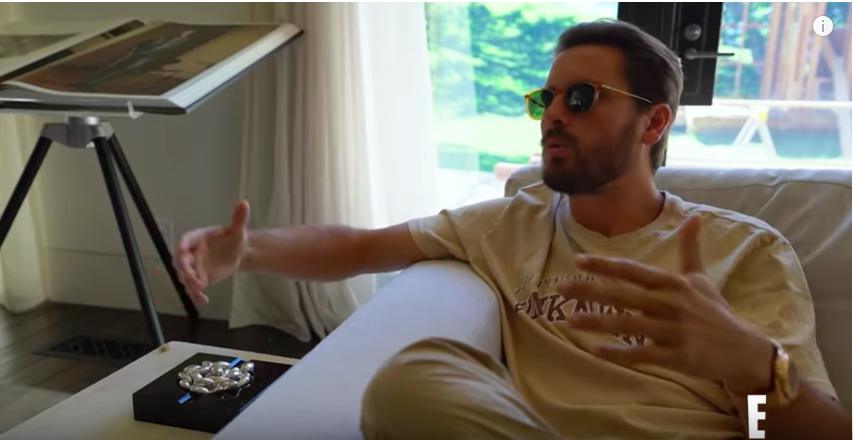 Speaking during his testimonial, Scott revealed that he felt overwhelmed with becoming a father in his mid-twenties, and said he didn't know "how to be there" for his kids.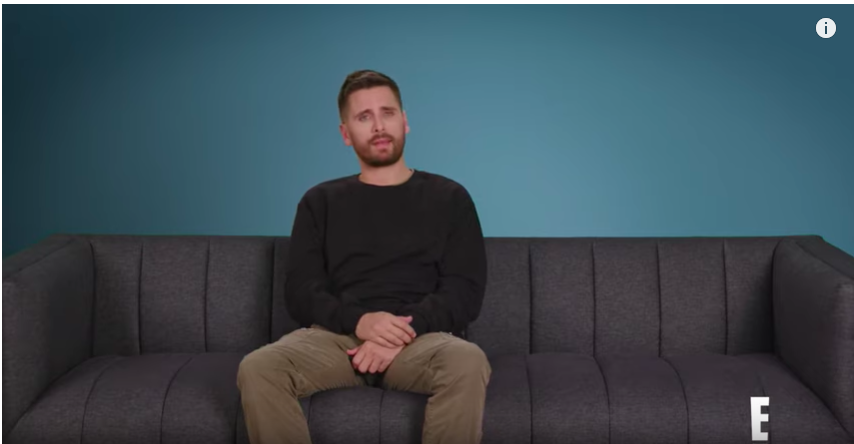 Kourtney then told Scott that she feels he "didn't appreciate" what he had at the time they were together, but also suggested that this was partly due to depression.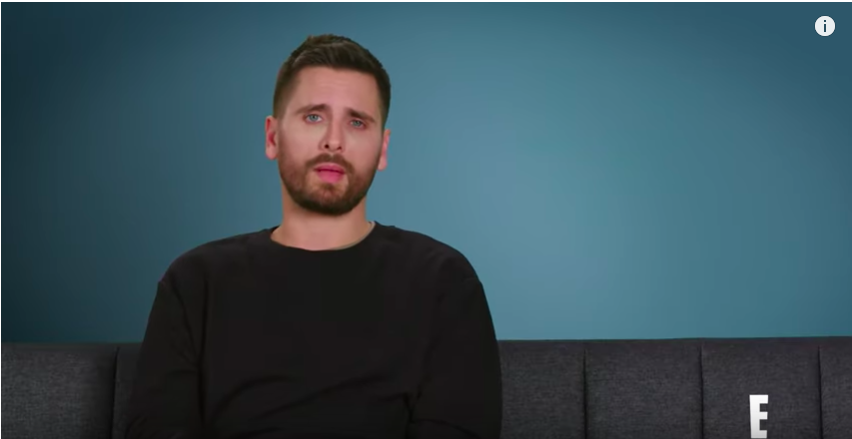 "You've definitely come a long way and I'm very proud of you," Kourtney told him.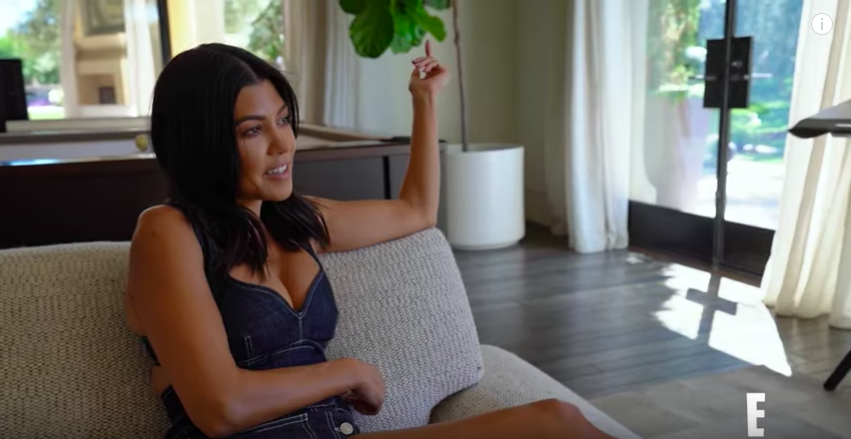 And, in a final testimonial, Scott expressed relief that he and Kourtney were able to remain in each other's lives, adding that he's in a much better place now.