There Were Multiple Left Sharks In The Crowd For Katy Perry's Glasto Performance
It's the meme that'll never die.
Firstly because it was hilarious, and secondly because it became a huge meme.
Well, tonight Katy graced the Pyramid Stage at Glastonbury. And, in proof that the best memes never die, guess who made an appearance in the crowd?
That's right. Left shark!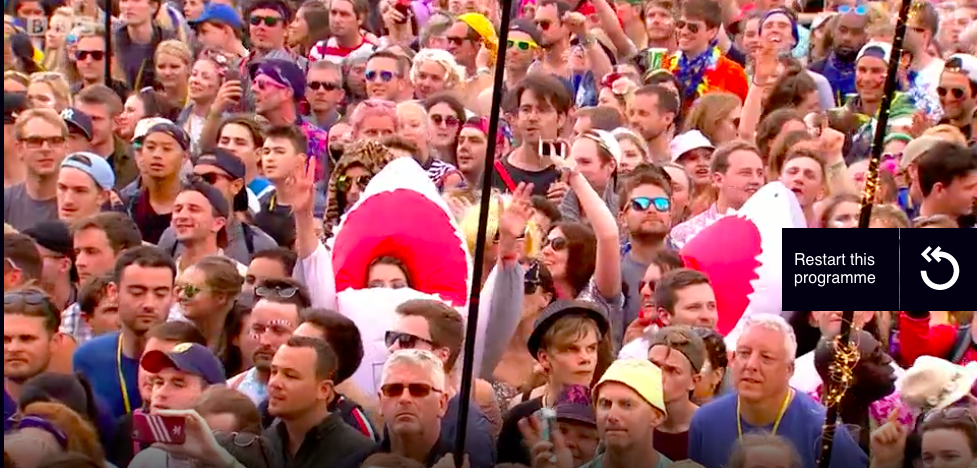 In fact, there was more than one left shark in the crowd.
That's four and counting.
And people thought it was amazing.
Basically, all hail left shark forever. 🙏