However, Brad was actually unable to attend the ceremony due to family obligations, so he enlisted the help of his Once Upon a Time in Hollywood costar Margot Robbie to deliver the speech on his behalf.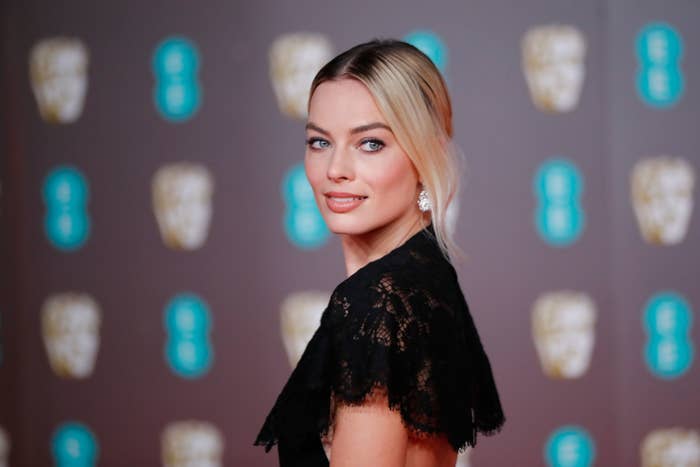 Reading from the piece of paper containing Brad's speech, Margot began: "Hey, Britain! Heard you just became single. Welcome to the club. Wishing you the best with the divorce settlement."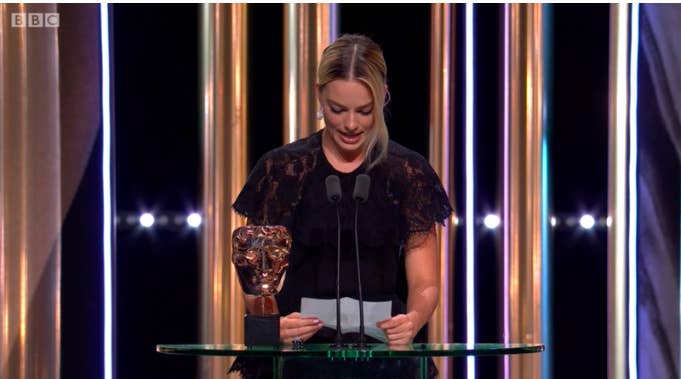 She went on: "He says he is gonna name this [award] Harry because he's really excited about bringing it back to the States with him!"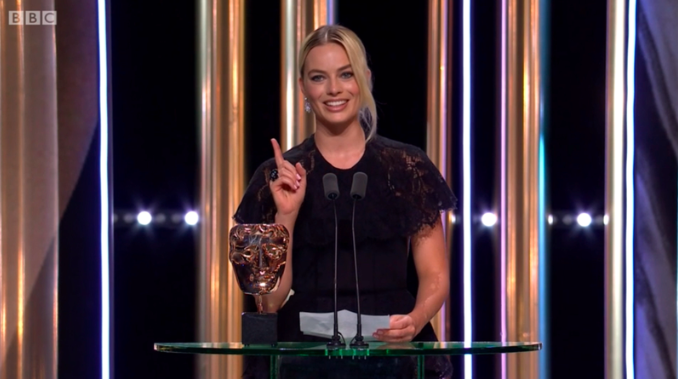 And to make matters even more awkward, the Duke and Duchess of Cambridge — AKA Prince Harry's brother and sister-in-law — were sitting right there in the front row of the audience.
Although they both laughed at the joke, Margot wasted no time in running off the stage as soon as the speech was over.
Well, the actor has now opened up about how she came to deliver the speech, revealing that she was so nervous she forgot to prepare any words of her own despite being nominated for two awards.
During an appearance on Good Morning America, Margot revealed that Brad only asked her to deliver the speech the night before the event.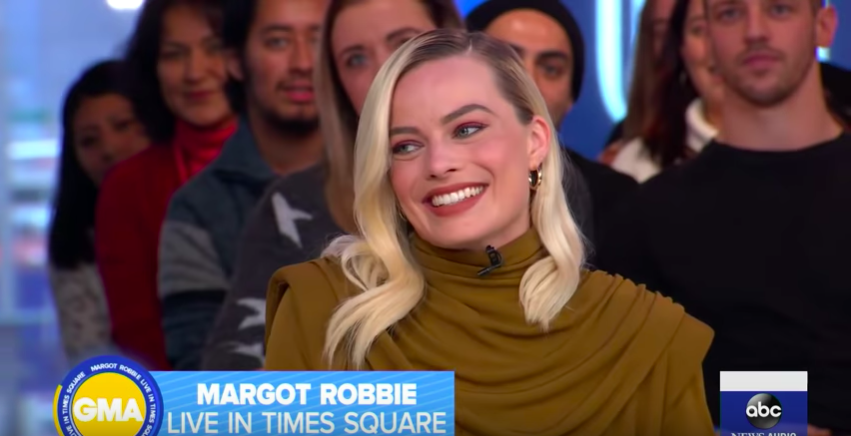 "The night before, he was like, 'Can you do my speech for me? I can't be there," she explained. "I was so panicked about his speech that I didn't even think about preparing one for myself."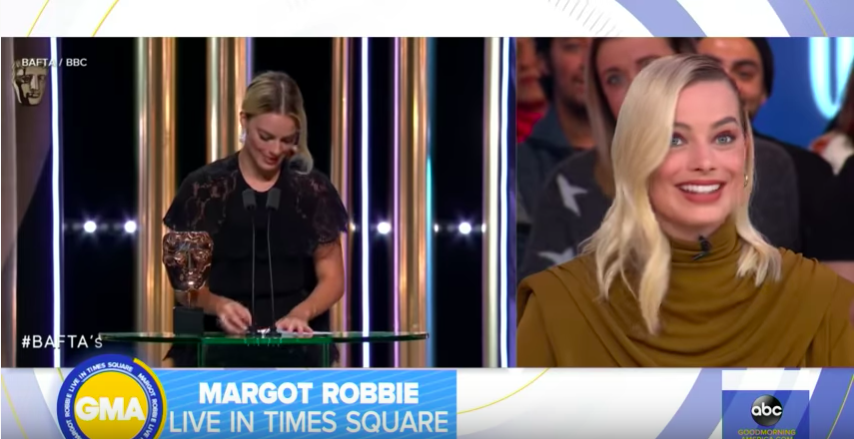 "I was up for two [nominations]," she went on. "For both films in my category, and it wasn't until I was on the way there that I was like, 'Oh my gosh, I hope I don't win because I don't have anything to say'."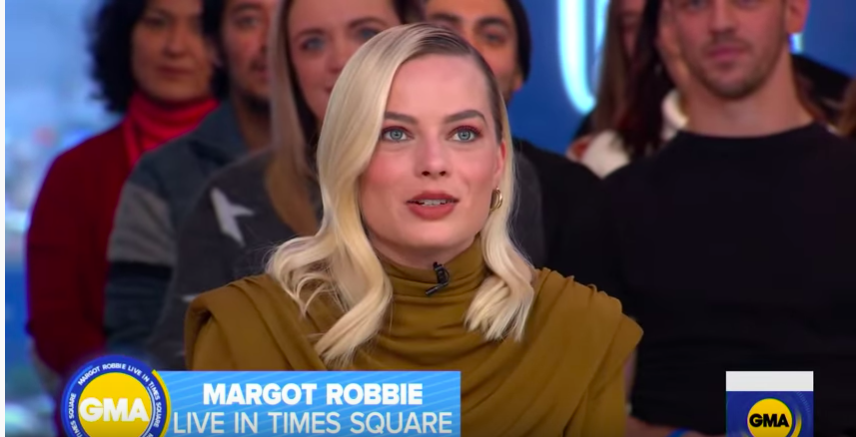 "I had to say, 'His words not mine!'" she added. "I'm not as funny as him."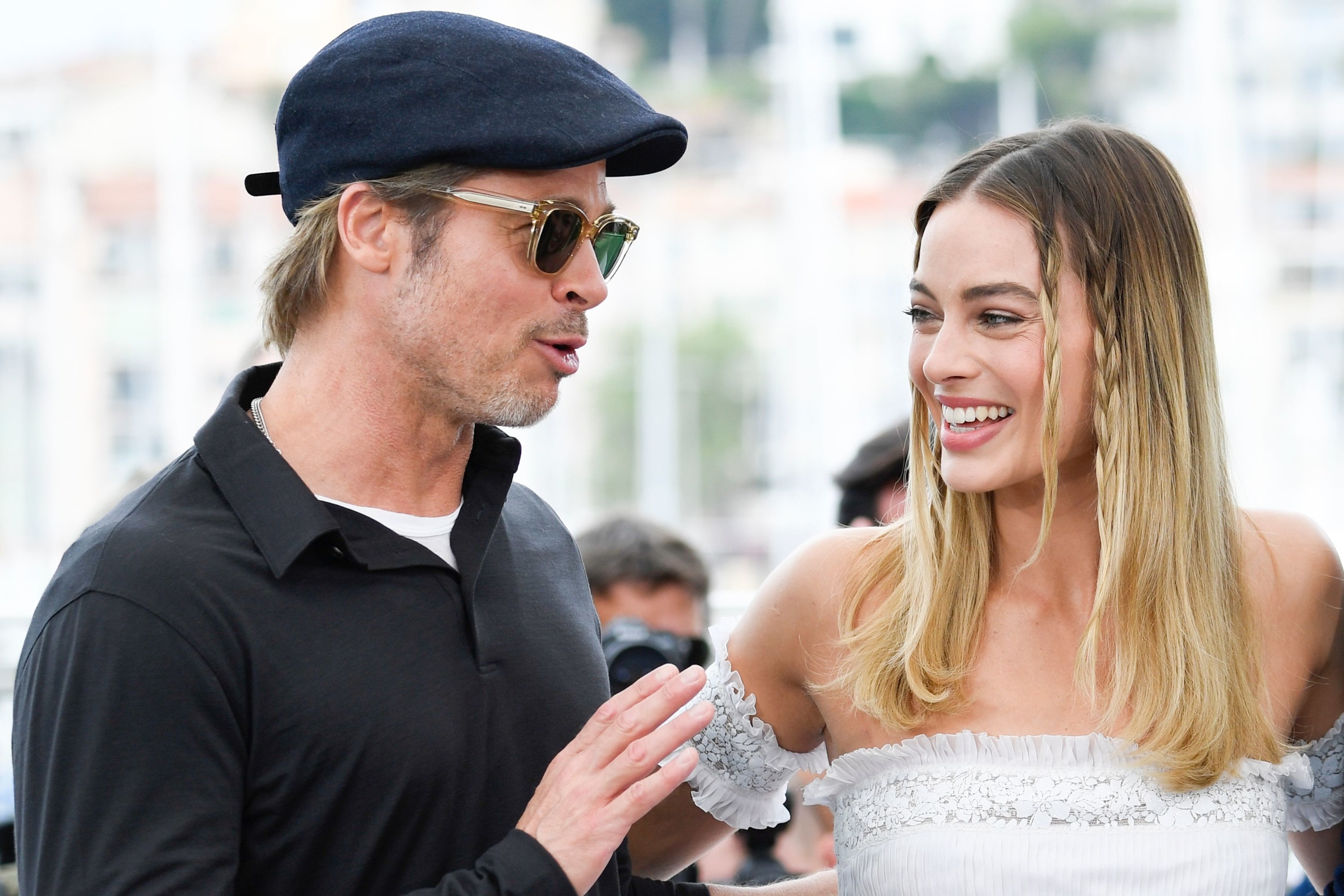 Unfortunately — or, perhaps, fortunately?! — Margot didn't walk away with any awards of her own but at least she got the biggest laugh of the night.