ICYMI, Zayn Malik reportedly dumped fiancé Perrie Edwards by text message two weeks ago.
And now it appears that Little Mix are all rallying to support Perrie, after taking a fan-made sign reading "Zayn is irrelevant" during a meet and greet yesterday.
A fan shared the image of the sign being carried by Jade Thirlwall as Perrie followed behind.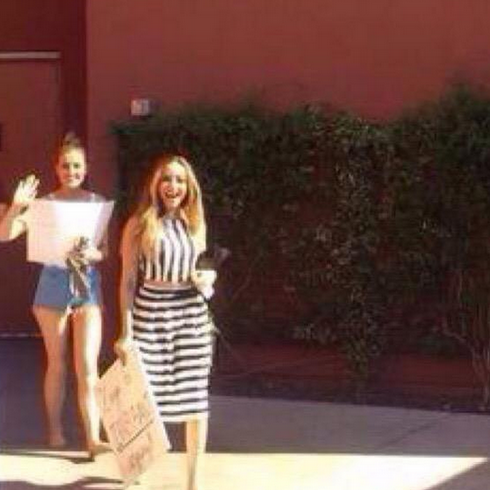 Jade was apparently overheard telling fans that the statement on the sign was "true". According to one fan, the sign also had the words "Stay strong Perrie" on the other side.
The sign comes just days after Zayn faved one of Kylie Jenner's tweets, just a week after he and Perrie split.

The tweet was a photo of Kylie looking gorgeous in a semi-sheer dress.
Zayn was also in attendance at Kylie Jenner's 18th birthday party in LA on Sunday evening.
Perrie has made very little public comment about the split, saying simply, "I'm good, thank you" when asked about the break-up during a TV interview last week, but reports have suggested she's "livid" with Zayn.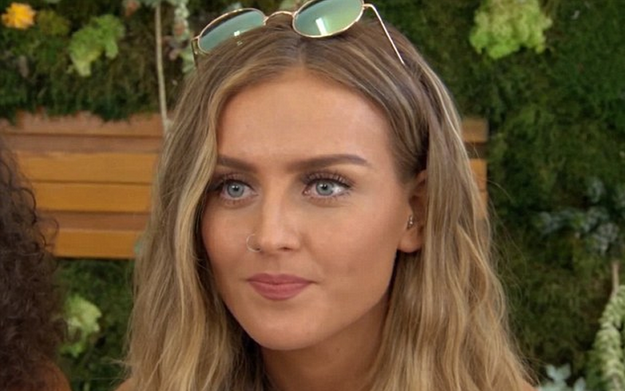 Over the weekend, Perrie removed any sign of her relationship with Zayn from her Instagram account.
Meanwhile, Zayn has been fairly active on Twitter since the split was announced. He shared this cryptic message after it was reported that Perrie was "fuming" at him.
But has also shared several which imply he's feeling rather happy right now.
And, the day after he attended Kylie Jenner's birthday party, Zayn took to Twitter to share this message with the world.
Whatever will happen next?