Last month, Kylie Jenner gave birth to her first child – a baby girl named Stormi.
And while Kylie did share these photos of Stormi to announce her name and one month birthday, we were left for a solid four weeks before we got to see her full face.
We were graced with that over the weekend. And it was worth the wait.
But now that Stormi has made her proper social media debut, it seems there's no stopping Kylie sharing more of her new arrival.
Because last night, Kylie posted this new video of a sleeping Stormi, surrounded by heart emojis and the caption: "Angel."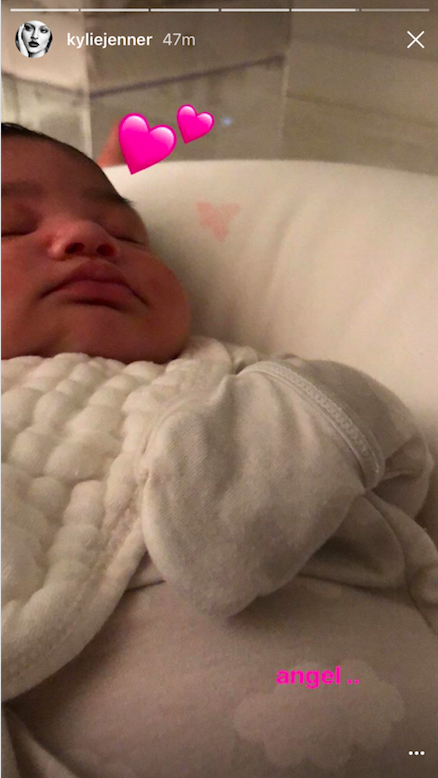 She then zoomed in on Stormi's face, drawing attention to her adorable cheeks.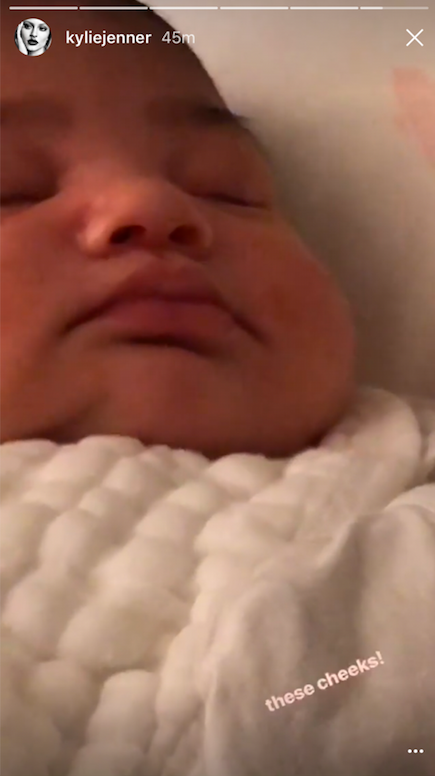 And people fell completely in love.
Congrats Kylie, she's one adorable baby.