We all know that Kris Jenner is a powerful businesswoman, badass mogul and Momager™ extraordinaire.
You may also be aware that Kris knows a thing or two about rap music.
In fact, her music knowledge isn't just limited to rap.
So when reports began circulating yesterday that Kris Jenner had taken on two new clients in the shape of Kylie Jenner's boyfriend Travis Scott, and Kim Kardashian's husband Kanye West, people had a lot of opinions.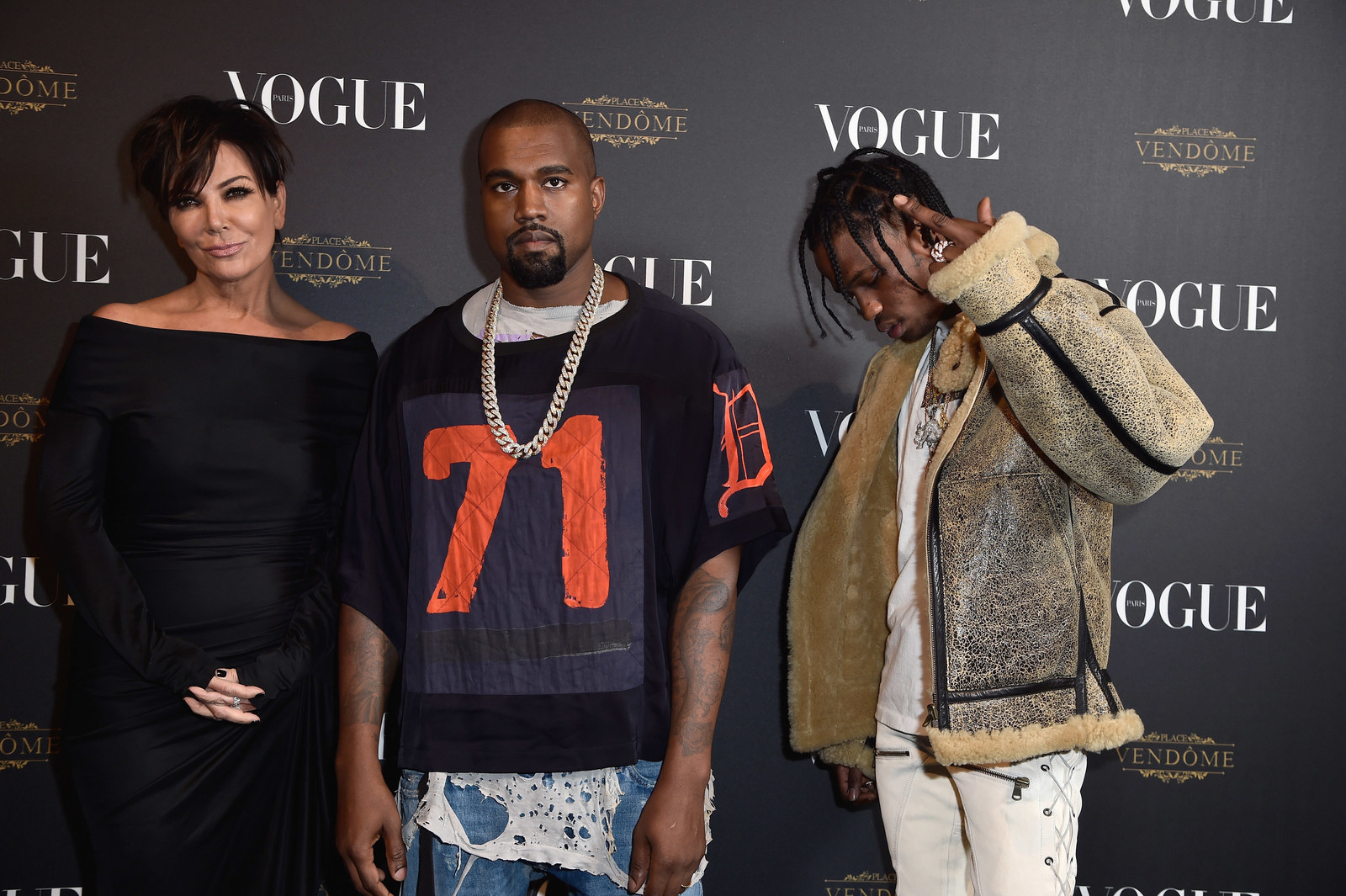 Well, the opinions were premature because Kylie Jenner has denied the reports.
Taking to Twitter, Kylie said the reports weren't true, adding a face palm emoji.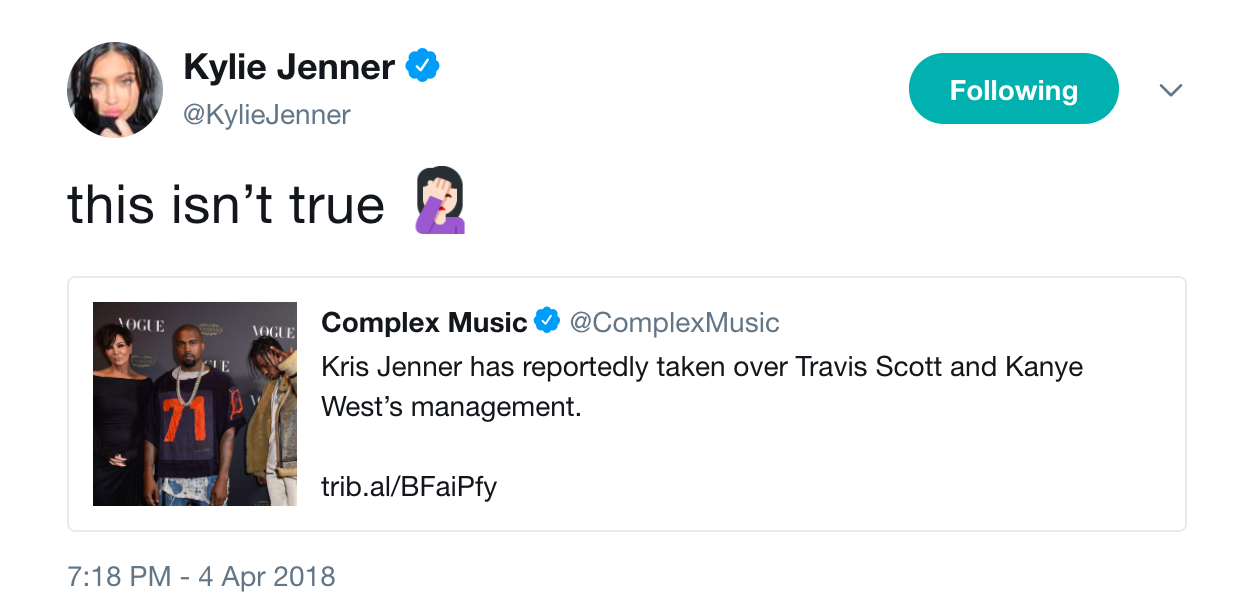 Oh well, maybe Kris will add music to her empire another day.
BuzzFeed has contacted a spokesperson for Kris Jenner for comment.