ICYMI, Kim Kardashian has been looking pretty damn phenomenal after giving birth to Saint West back in December.
But she's also been honest and vocal about the diet and fitness routine she's followed after both of her pregnancies.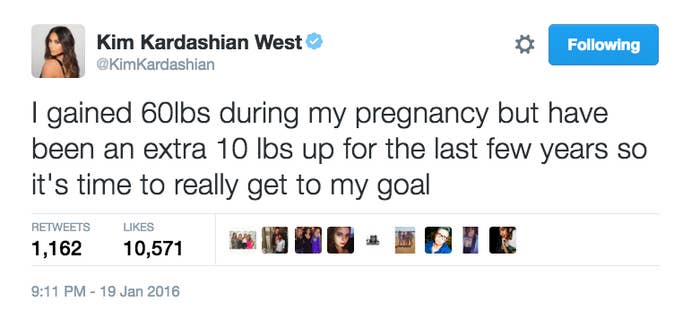 Kim recently revealed that she follows the Atkins diet "religiously" and works out every day. She has shared numerous photos of her meals and videos of her workouts on Snapchat.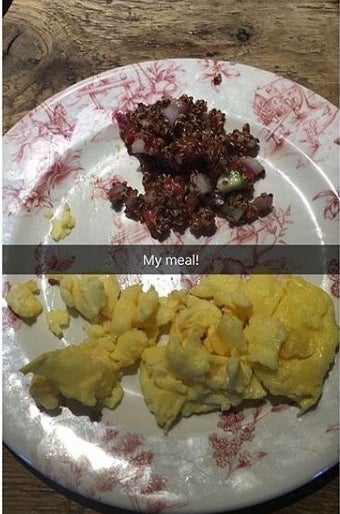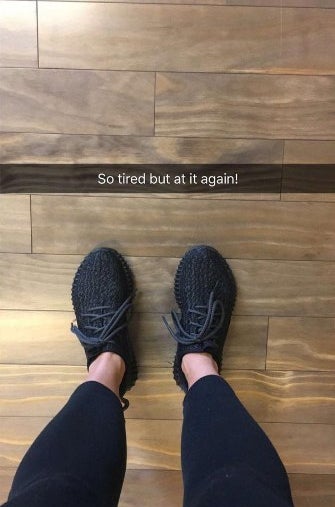 And, as promised, she's also kept fans updated with images like this to chart her weight loss.
However, over the weekend Khloé Kardashian Instagrammed this image of Kim, praising her for being the "snap back queen".
And in a comment that's now been deleted but was captured here, an Instagram user suggested that Kim hadn't been working out at all – and that her new look was down to surgery.

And Kim wasted absolutely no time not only shutting the troll down, but also saying she'll pose for another nude photoshoot in which no surgery scars will be visible.

YES KIM. 👏