Kim has become the latest Kardashian/Jenner to be accused of a major Photoshop fail less than a week after Kylie was called out for the same thing.
The drama started when Kim took to Instagram and threw it back to a snake-themed photoshoot she did in February to promote her range of press-on nails.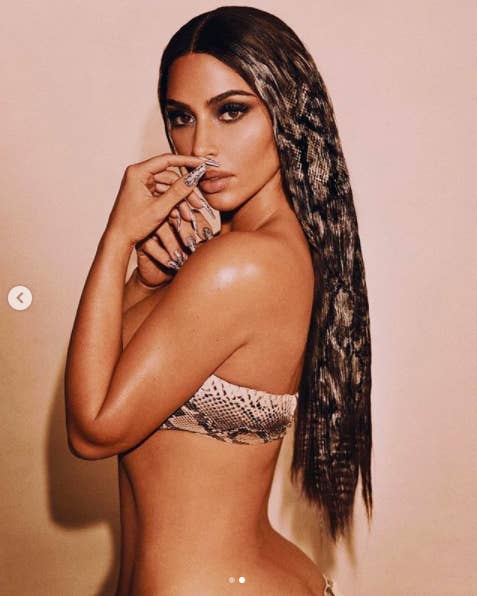 And it's safe to say that she looked stunning in the photos which she captioned, "Venomousss."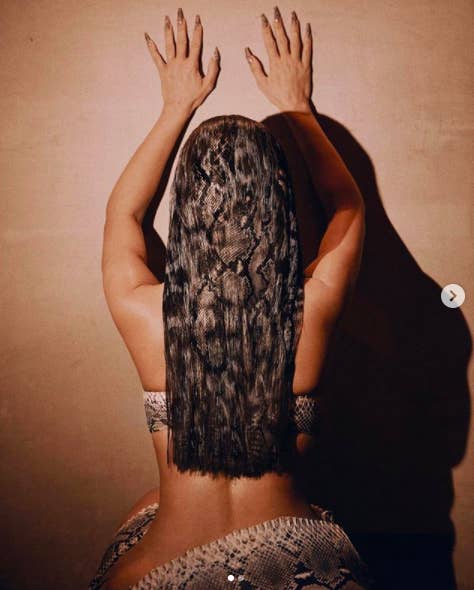 However, eagle-eyed fans wasted no time in zooming in on the image and noticing a pretty huge editing fail.
Because if you look closely, you can see what appears to be two fingers — with snakeskin print false nails — protruding through her hair, essentially giving her an extra hand.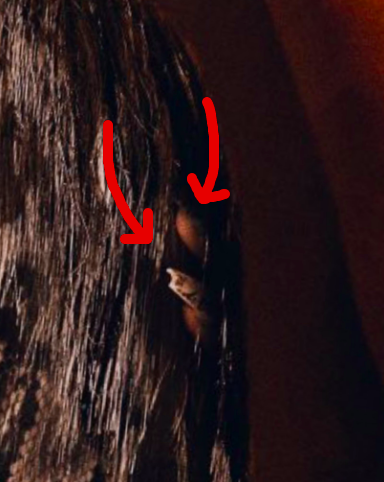 And fans were very quick to point out the editing fail.
Seriously, it seems as though everyone aside from Kim spotted the mistake.
The apparent Photoshop blunder comes less than a week after Kylie Jenner was dragged for appearing to make one of her own.
In Kylie's case, she was called out after posting this photo of herself hanging out by the pool of her new $36 million home.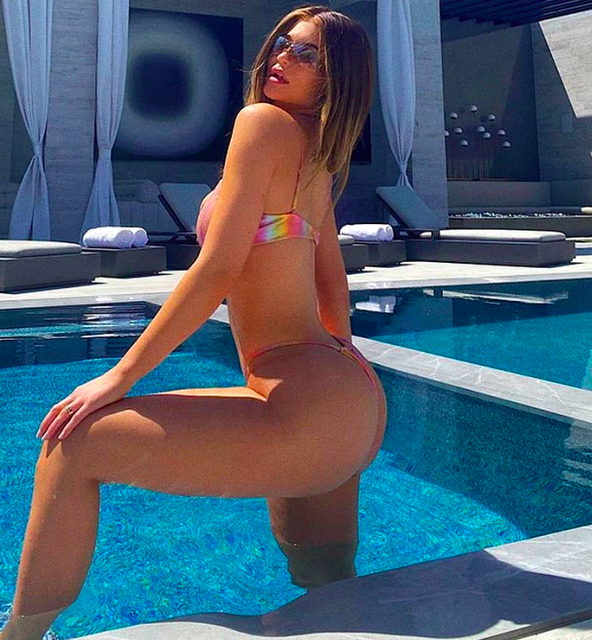 However, fans quickly noticed that the edge of the pool curved unnaturally inwards — the kind of telltale distortion you get after editing photos to change the shape of your body on apps like Facetune.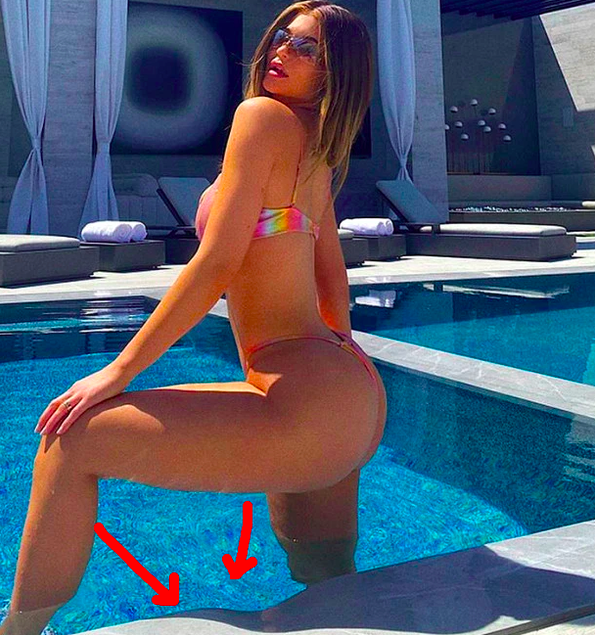 In fact, the error was even clearer when compared with this photo in the gallery where the side of the pool appeared completely normal.
And after fans noticed the mistake, Kylie swiftly deleted the photo before reuploading a version in which the editing fail was cropped out.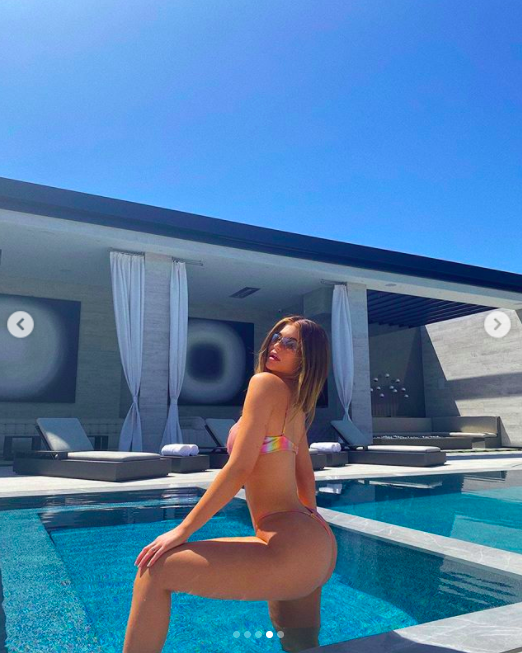 So far, Kim is yet to comment on the apparent editing mistake, but in the past she's been honest about her use of Photoshop in certain images.
For example, she recently revealed that Chicago and North had been Photoshopped into the family's respective Halloween and Christmas cards after they both had meltdowns on the day of the shoots.