Khloé Kardashian may have split from Tristan Thompson in February after he was accused of cheating on her for a second time, but the fallout from their relationship continues.
This time, the controversy involves Tristan's ex-girlfriend, Jordan Craig. She has claimed in a legal request for child support that he cheated on her with Khloé while she was pregnant with their son in 2016.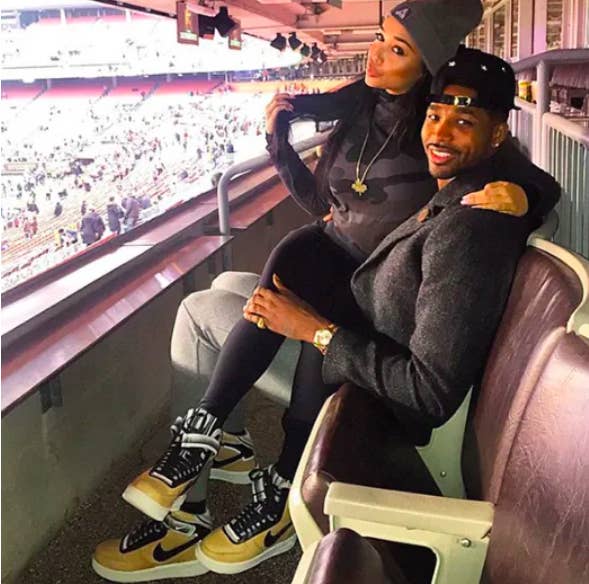 In court documents obtained by Radar Online, Jordan claims she was four months pregnant and still in a relationship with Tristan when paparazzi photos of him on a date with Khloé emerged.
Jordan said the stress of Tristan's relationship with Khloé caused "serious pregnancy complications", and that she was put on bed rest as a result.
Well, Khloé has now responded to the claims in the court documents, suggesting she was told by Tristan and his "most inner circle" that he was single when they began dating.
In a series of Instagram stories recounting her "truth", Khloé claimed she and Tristan were set up by a mutual friend on a blind date. She said after meeting up a few times, Tristan told her that his ex-girlfriend was pregnant.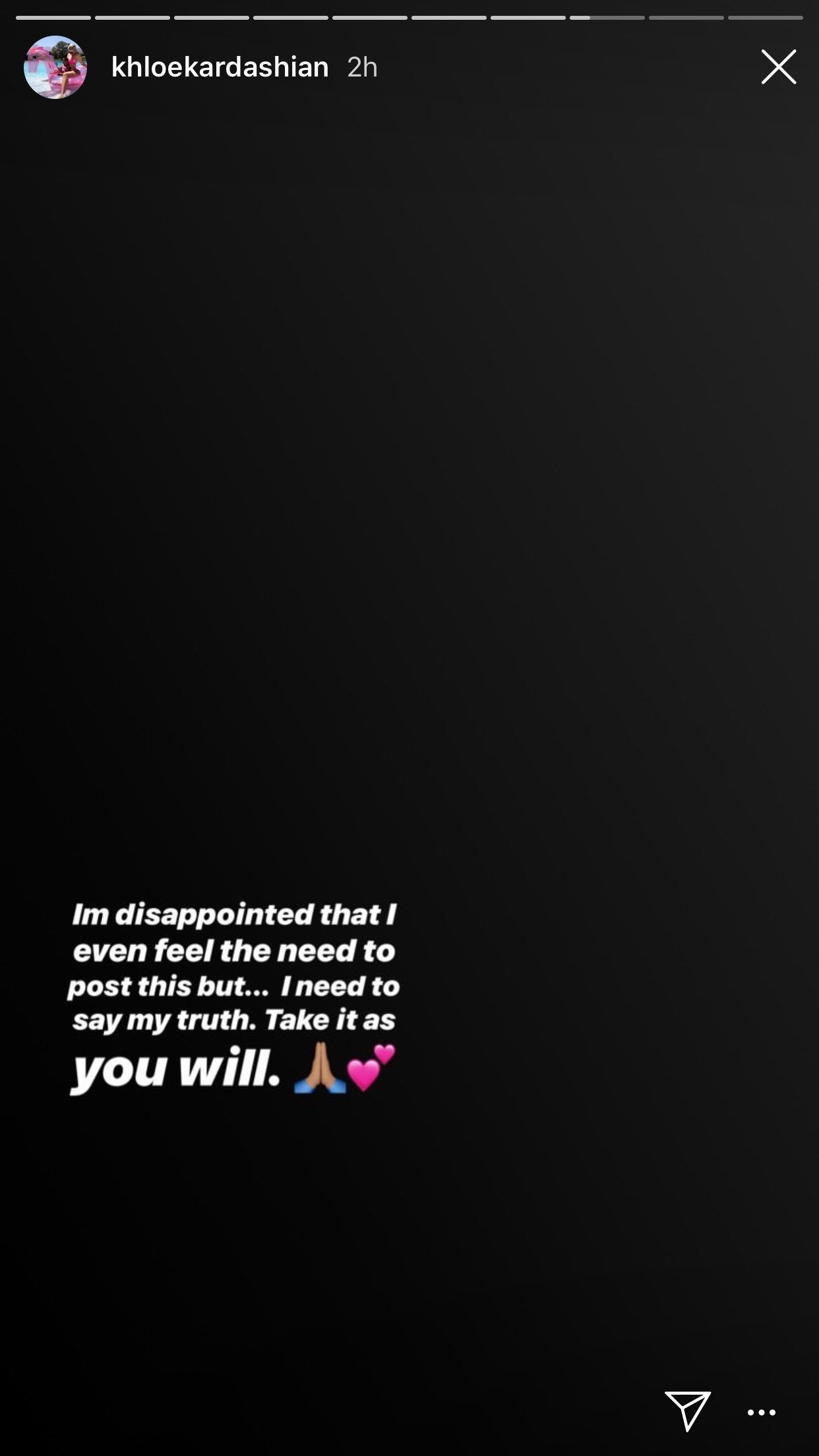 Khloé said that the news made her "reluctant" to continue dating or pursue a relationship with Tristan, but his friends, family, and lawyers all told her that his relationship with Jordan was over "long before" they met.
"His best friends, business associates and even his mother told me [that] him and his ex were broken up before we met," she went on.
Khloé added: "This is my truth! The truth that I believed and trusted. If for any reason this is NOT in fact the truth, I am so completely and utterly sorry that TRISTAN and his inner circle would lie on something like this."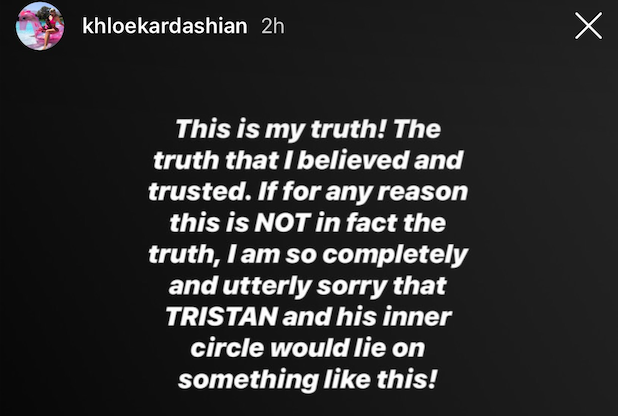 And she concluded her post with an apology to Jordan, adding that "no woman deserves to go through anything like this".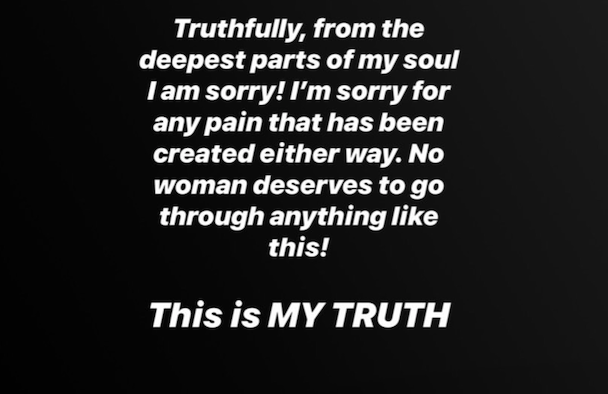 Here are the screenshots in full.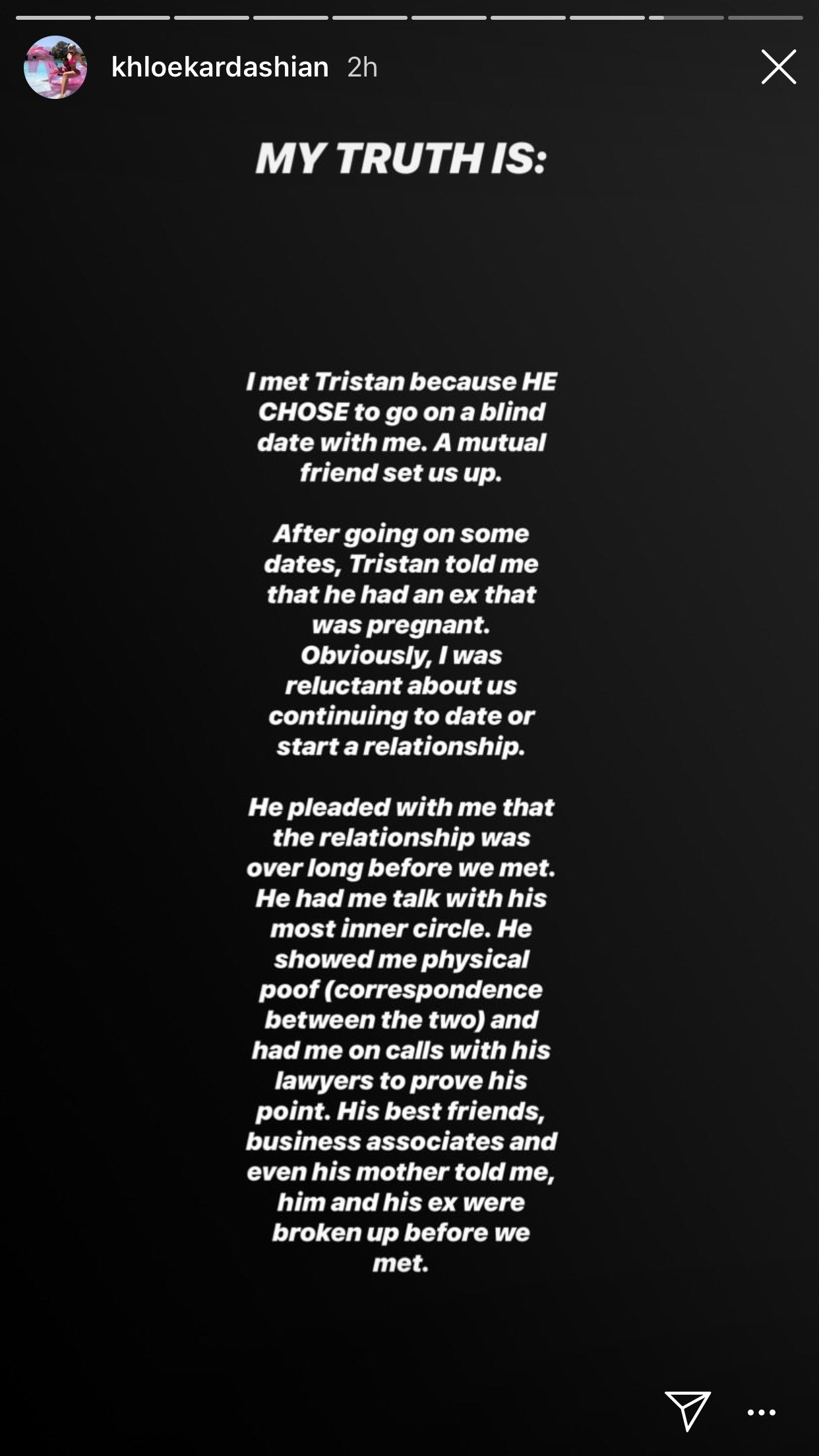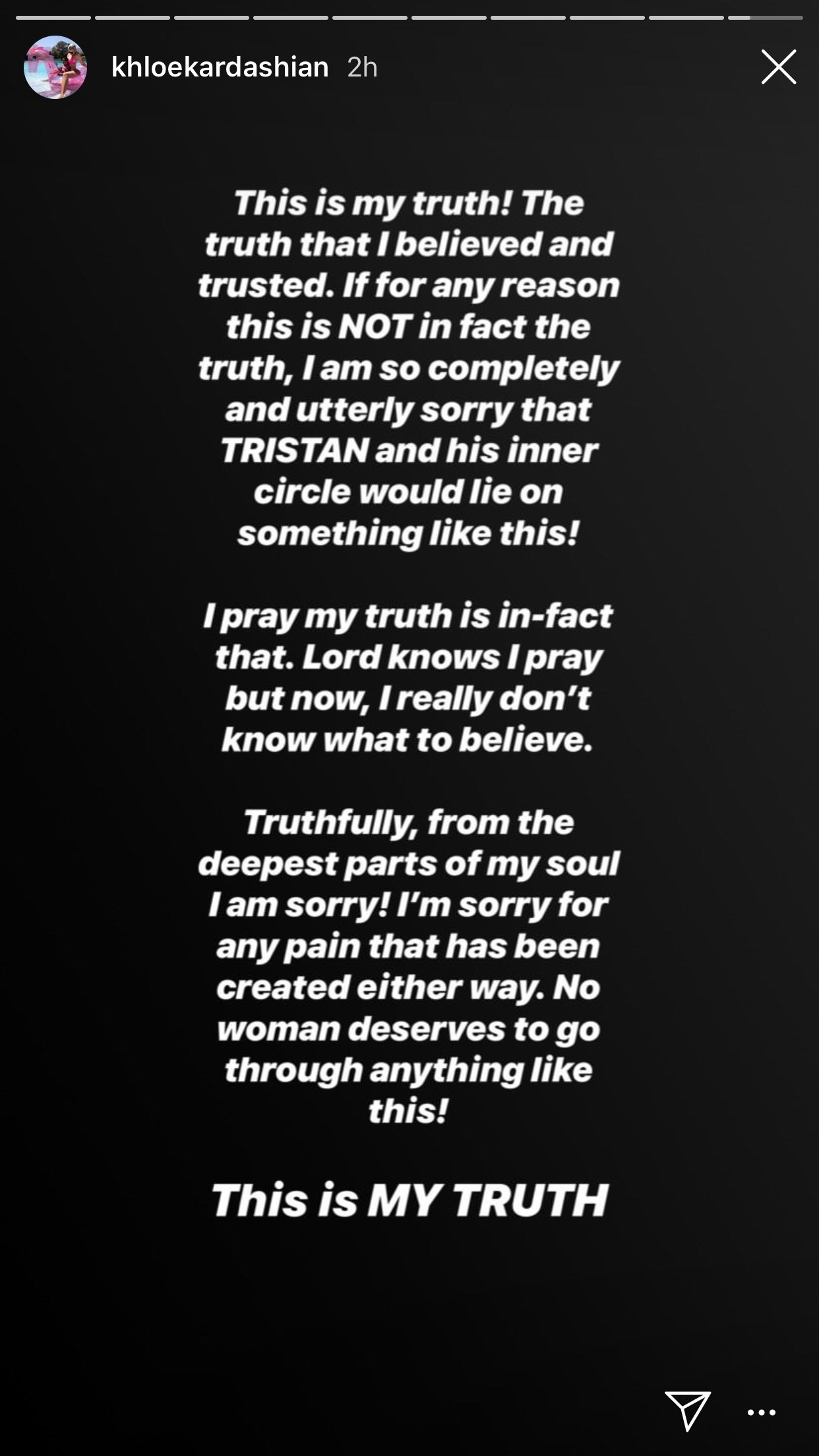 This isn't the first time Khloé has addressed the way in which her relationship with Tristan began. In fact, when he cheated on her during her own pregnancy in 2018, Khloé was bombarded with suggestions that it was her "karma".


And after she decided to stay with Tristan, Khloé received an Instagram comment from a person accusing her of "making excuses" for a "womanizer" who had "left his pregnant girlfriend" to be with her.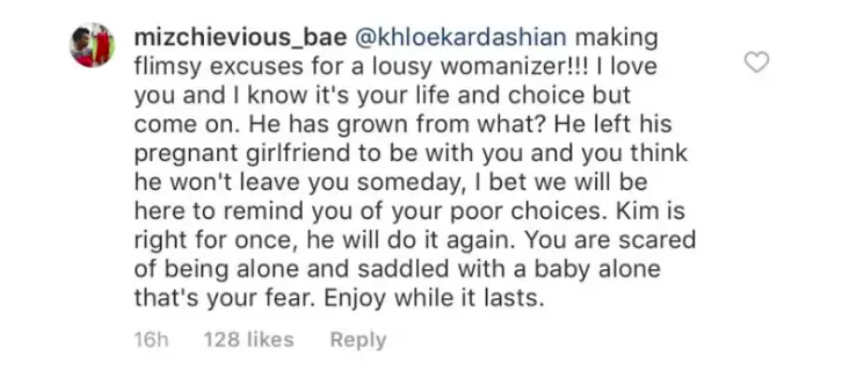 And Khloé responded to the comment, denying the claim that Tristan had left his pregnant ex to be with her.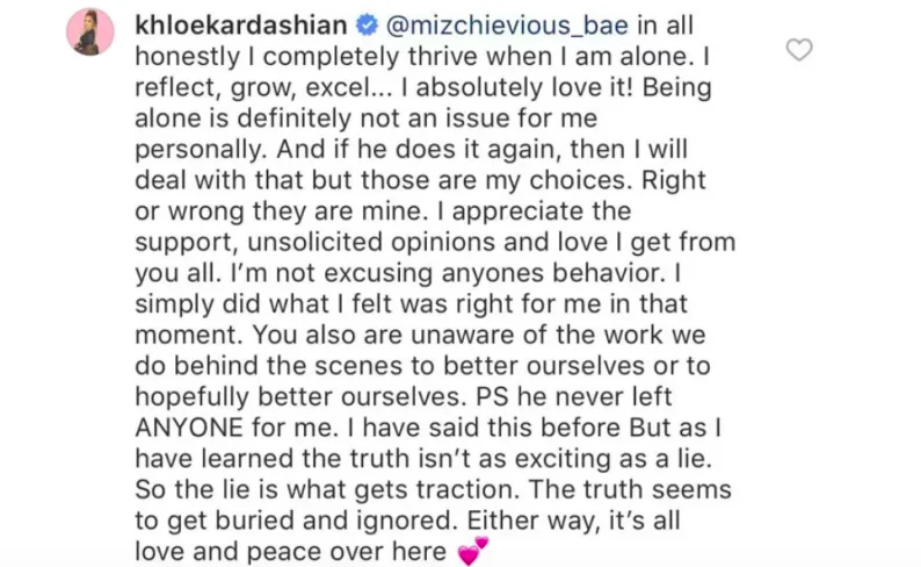 Spokespersons for Khloé Kardashian and Tristan Thompson have been contacted for comment.