Khloé Responded To Another Comment About Her "Changing Appearance" After Her Edited Photos Were Compared With "KUWTK" Clips
"Who is that on the right?"
For months now, Khloé Kardashian has attracted a lot of attention each time she posts a selfie on Instagram.
Things began back in May, when she posted this photo of herself between interviews for Keeping Up With The Kardashians. The image sparked a global conversation about how much her face had changed since the beginning of the show.
In fact, some fans even suggested Khloé was morphing into her best friend, Malika Haqq.
A few weeks later, Khloé posted this snap which led to hundreds of comments branding her "unrecognisable".
In fact, Khloé even responded to someone asking why she "looks so different" in all her photos.

And then when she posted this photo, thousands of people flooded the post to say they'd thought for a moment that it was a picture of Kylie Jenner.
Well, Khloé has continued this theme of ~transformation,~ sharing a new photo of herself with daughter True, where she can be seen sporting short brunette hair and bright red lips.
Basically, worlds away from the blonde and bronzey vibes we're used to.
So of course, people had questions, including this one particular fan who left a jokey comment asking: "Who is that on the right?"

And after months of attention directed at her appearance, it seemed that Khloé decided to respond with a bit of humour this time.
"Your new step mother," she wrote in response, "Be nice or get grounded."

The comment comes just days after the new KUWTK trailer dropped, which showed Khloé in the same clothing and glam as the original selfie that caused uproar online.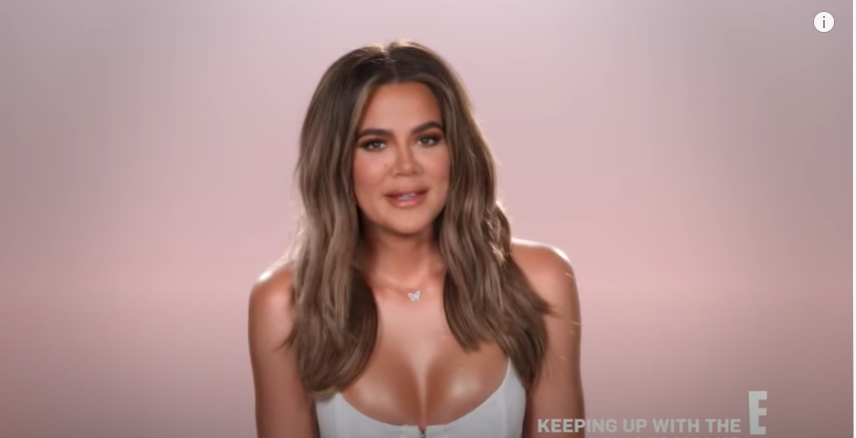 And it led to thousands of comments across social media where people pointed out the differences between Khloé's edited version on Instagram and the reality.
Looking forward to seeing what look she rocks next.